Adnan Siddiqui is one of the most prominent names of the industry. Not only has he won praise and accolades for his work in Pakistan, he also made his Hollywood debut with 2007 film, A Mighty Heart. We will be seeing him in Pakistani movie, Yalghaar this year. Also, he is set to make his Bollywood debut with Sridevi's film, Mom.
In a recent interview, Adnan Siddiqui revealed that this was not the only Bollywood film offered to him. "I got a call from Yash Raj Films (YRF) for a role in Mardaani. They wanted me to audition for a role of a villain (and) I found the part interesting. But then they (YRF) called up saying they have got a young villain and wanted me to play a police officer. I was not keen on playing this role."
There were some more offers but Adnan Siddiqui turned them down.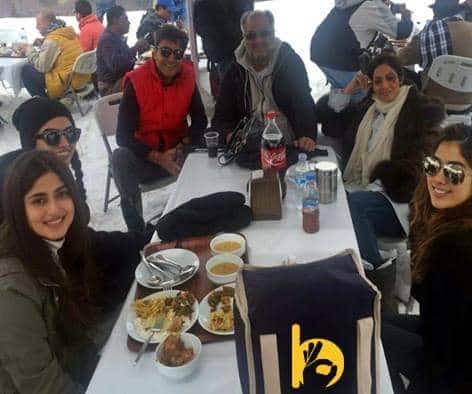 Mom, which revolves around a stepmother's strained relationship with her teenage daughter, drew his interest. "I have been part of the industry for 27 years and I have proved myself. I wanted to try something different. I wanted to do something of substance in Hindi film industry and Mom was the perfect choice."
"I am waiting for Mom to release and then I will decide what next to do (in Bollywood)."
Sajal Ali will also be making her Bollywood debut with this film.