Ahsan Khan and Saba Qamar On The Sets Of "Mohabbat Ki Akhri Kahani"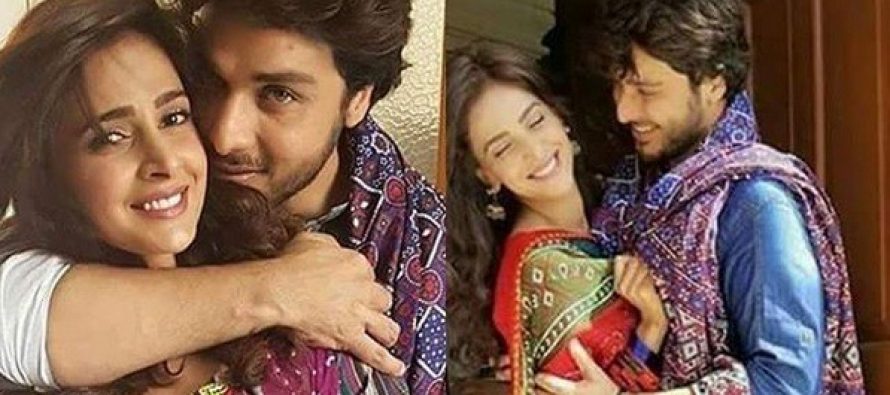 "Mohabbat Ki Akhri Kahani" in going to be the first telefilm of its kind because it is a product of a joint venture between Pakistan and India. The film has been produced by Zee TV Productions but it stars and is written by Pakistanis. Ahsan Khan and Saba Qamar play the leading role in a telefilm which promises to be a love story based on a Sindhi folk tale. The script has been written by Zafar Mairaj and it will be directed by Siraj-ul-Haque.
Although the film is going to be a tragic love story but the actors playing the lead in the film are thoroughly enjoying filming it. Saba Qamar and Ahsan Khan have posted some pictures which show that it is always fun when you are on the sets with a friend. The film will air on Geo TV. Saba Qamar posted that she is enjoying chilling out on the sets of the film and she also thinks that Ahsan Khan is the best co-star.
---