Channel and Timings: HUM TV, Saturday 8pm
Writer: Samra Bukhari
Director: Farooq Rind
Producer: Momina Duraid and Six Sigma Plus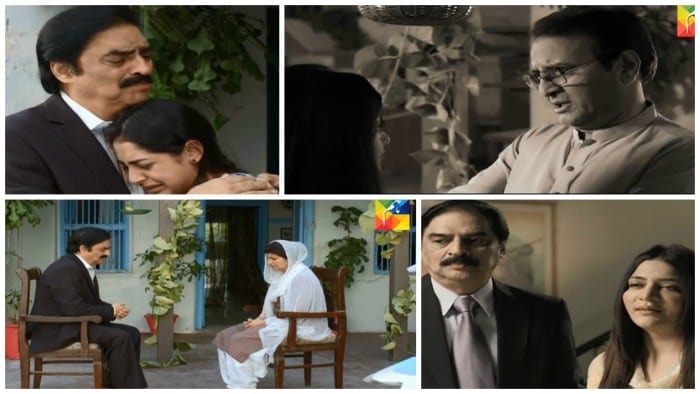 I watched Gul-e-Rana particularly because many of the fans on our facebook page kept on requesting for a review and also because of the way many viewers have expressed their love for the drama on various pages. After watching all the three episodes of Gul-e-Rana that have gone on air so far I must say that I am not entirely blown away. The biggest strength of Gul-e-Rana for me was the relationship the main protagonist Gul-e-Rana (Sajjal Ali) had with her father Abdul Aziz (Behroze Sabzwari). Behroze Sabzwari has nailed every single character he has played lately. He completely won me over as Yousuf's father in Mera Naam Yousuf Hai and now in Gul-e-Rana, the first episode in which he got a lot of screen time he totally overshadowed everyone else. He has an undeniable screen presence and a natural chemistry with all his co-stars.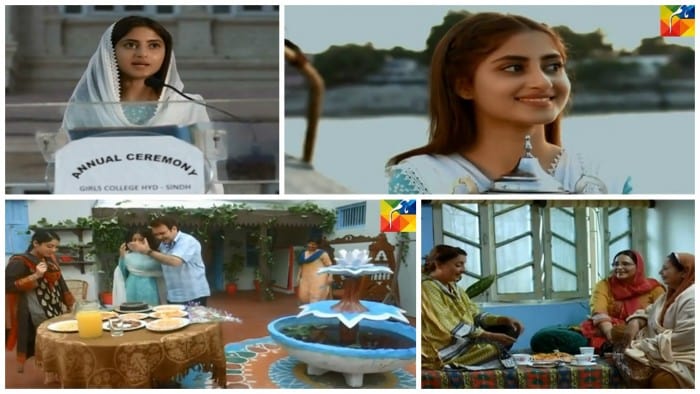 Gul-e-Rana so far is the story of Gul-e-Rana's family – her mother (Rubina Ashraf) and a sister who are left to fend for themselves after their very caring and loving husband and father dies in a car crash. Due to financial restraints Gul-e-Rana and her family are forced to live with Kamal Ahmed (Mehmood Akhtar), who is Gul-e-Rana's father step-brother. Kamal Ahmed is a very kind man who feels that it is his duty to take care of the family of his dead brother. Kamal Ahmed's sisters and their two daughters are however a completely different story! They have to be the most fairytale like characters in this drama. I am not saying that such people do not exist in real life but they did remind me of Cinderella's step-mother and her daughters who would have done anything to get hold of the prince but it was Cinderella who got the prince in the end. This family also reminded me of Romaissa's greedy in laws. The role of the prince charming has been played by Feroze Khan. Adeel (Feroze Khan) is Kamal Ahmed's only son and he thoroughly enjoys all the attention he gets. Adeel knows that he owes a lot of this attention to his wealth but that is not something he is ashamed of! Adeel is the most eligible bachelor and watching all the girls fight over him wasn't exactly entertaining! Adeel does not believe in giving anyone much respect and makes sure that his phupos know where they stand in his life. Gul-e-Rana's first meeting with Adeel was just as clichéd as many of the characters in the play and the hand on mouth ending of the third episode reminded me of Chup Rahi *shivers*. The preview of the next episode also suggested that the viewers will most probably see Sajjal Ali and Feroze Khan having another abusive relationship in this drama. I must say that I am very bored with watching Sajjal Ali being abused on screen, the producers and directors really need to offer her roles that do not entail pointless physical contact and unnecessary shoving around!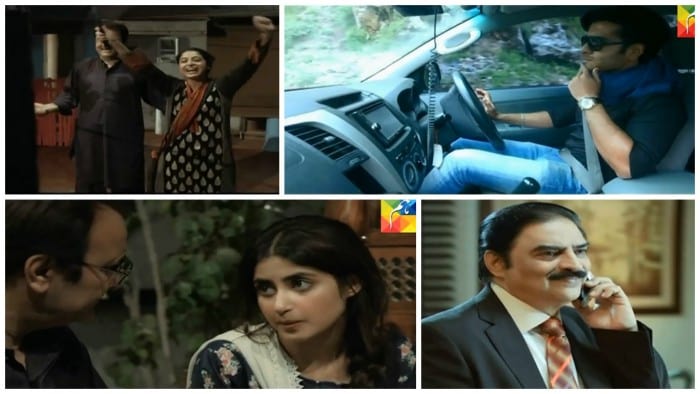 In my opinion so far the veteran actors stand out in this play more than the young lead. Behroze Sabzwari, Mehmood Akhtar, Farah Shah and Samina Ahmed have done a brilliant job of portraying characters that have nothing new to offer. Sajjal Ali fails to change her look, the same short shirts and patiala shalwars remind you of all the characters she has ever played. Same is true for Sajjal's acting which is natural but it lacks versatility. There was a time when I was very impressed by Sajjal Ali's powerful portrayals in dramas like Nanhi but unfortunately Sajjal has not been able to change her outlook or expressions much in all these years. The story of the drama is predictable. Our hero will fall for Gul-e-Rana and imagine how all those women who are after the prince charming react to that! Since our prince charming doesn't know the first thing about respecting women therefore this relationship won't exactly be 'normal'. So basically we have a lot of conspiracies to look forward to!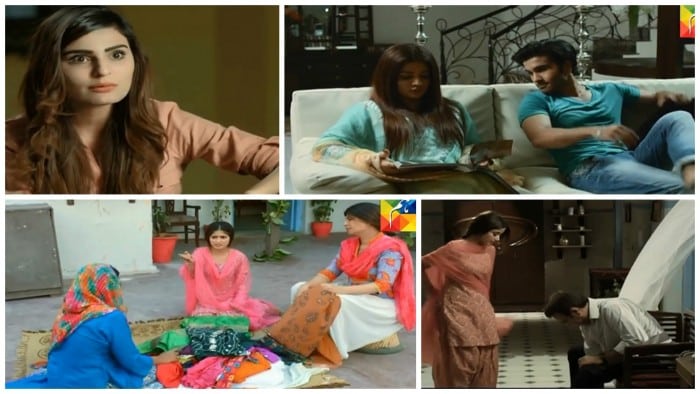 The production values of the play are great. The lighting, make-up and the visuals are very pleasing but so far the script has nothing extraordinary to offer. The hero fails to impress you and the heroine reminds you of many other you might have seen on-screen. Gul-e-Rana is sensitive and practical but there is nothing too appealing about the character. The most appealing aspect of Gul-e-Rana's life was the relationship she had with her father which came to an end in the second episode. It is highly unlikely that Gul-e-Rana will be able to make her father's dreams come true. Adeel's phupos' obsession with getting their daughters married to him already seems repetitive and annoying especially because he does not even give them an ounce of respect. The OST of the play is sweet and melodious but it has been overused in these three episodes. Overall, these 3 episodes were strictly okay, while there are no glaring flaws in the story there is nothing terrific about it either.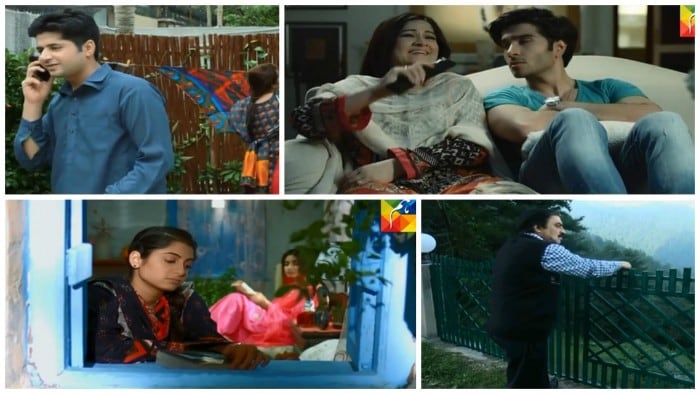 How many of you watched these first 3 episodes of Gul-e-Rana? Do share your thoughts about it.
Fatima Awan