Aiman Khan and Muneeb Butt is a showbiz couple loved by everyone. Muneeb and Aiman are both very family oriented and we often see them travelling and spending time with both their families. They are parents to a beautiful daughter Amal Muneeb. The little family always spends big holidays and important days with either Aiman or Muneeb's families.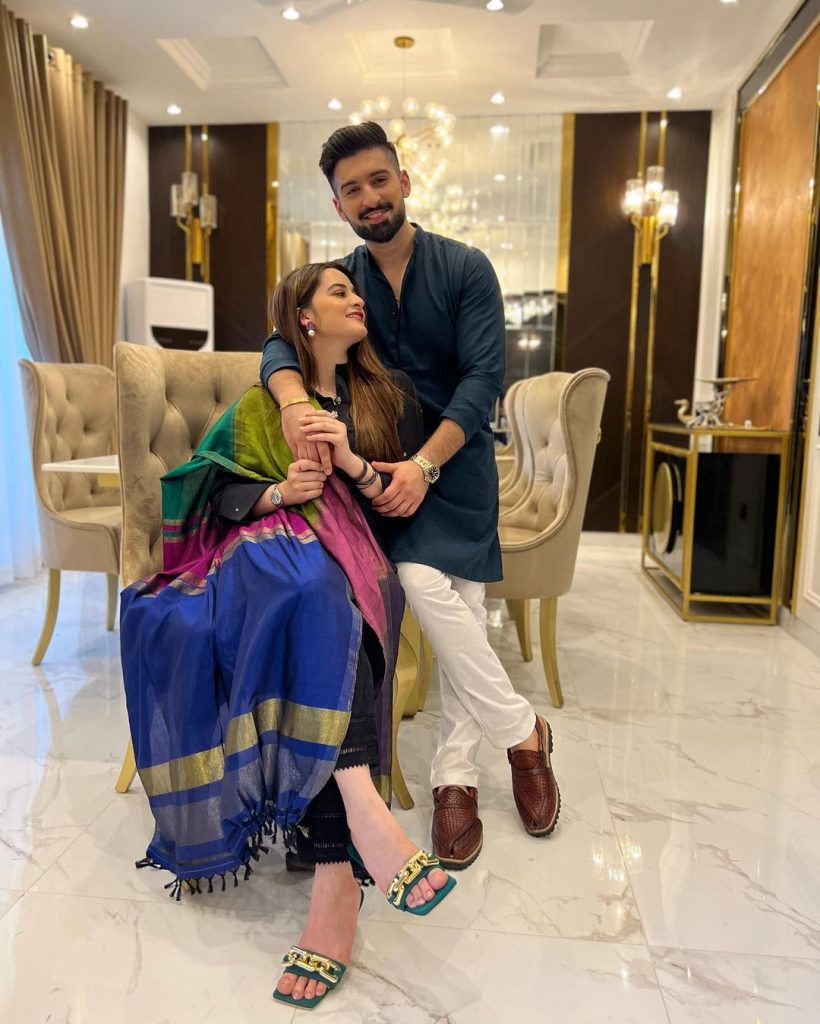 Today is the auspiciopus day of 12th Rabi ul Awal, one of the most important Islamic dates in the calendar as our Holy Prophet Hazrat Muhammad Pace Be Upon Him came into this world on this date. 12th Rabi ul Awal is celebrated with zeal and enthusiasm around the whole Islamic world but the best place and the best way to celebrate the day is in Madinah Munawrah, the city of Prophet Muhammad Peace Be Upon Him. And Aiman Khan and Muneeb Butt got this chance as they celebrated 12th Rabi ul Awal in Madinah with Muneeb's family and their little one. Here are some beautiful pictures of the duo with their family members from the Holy city: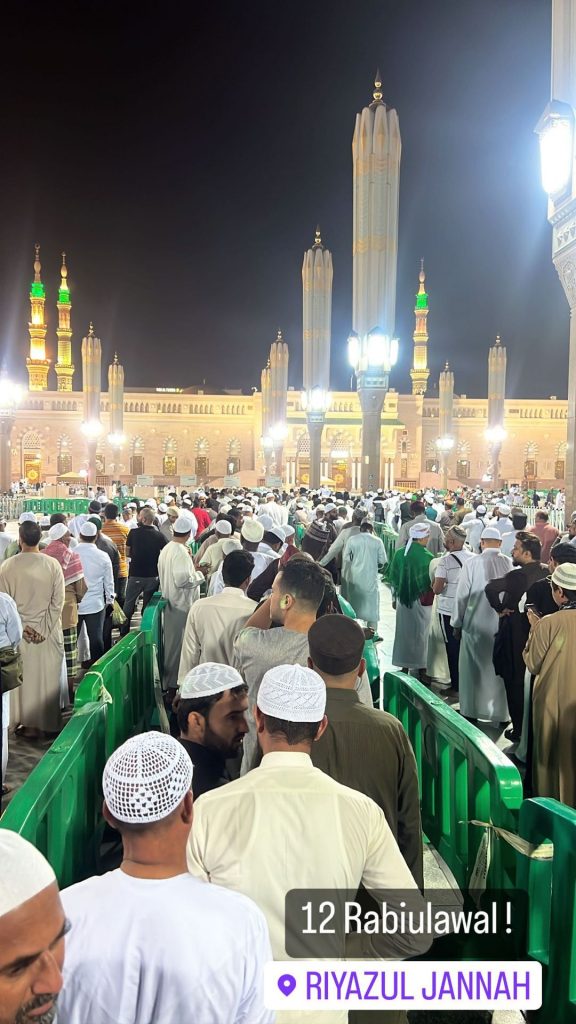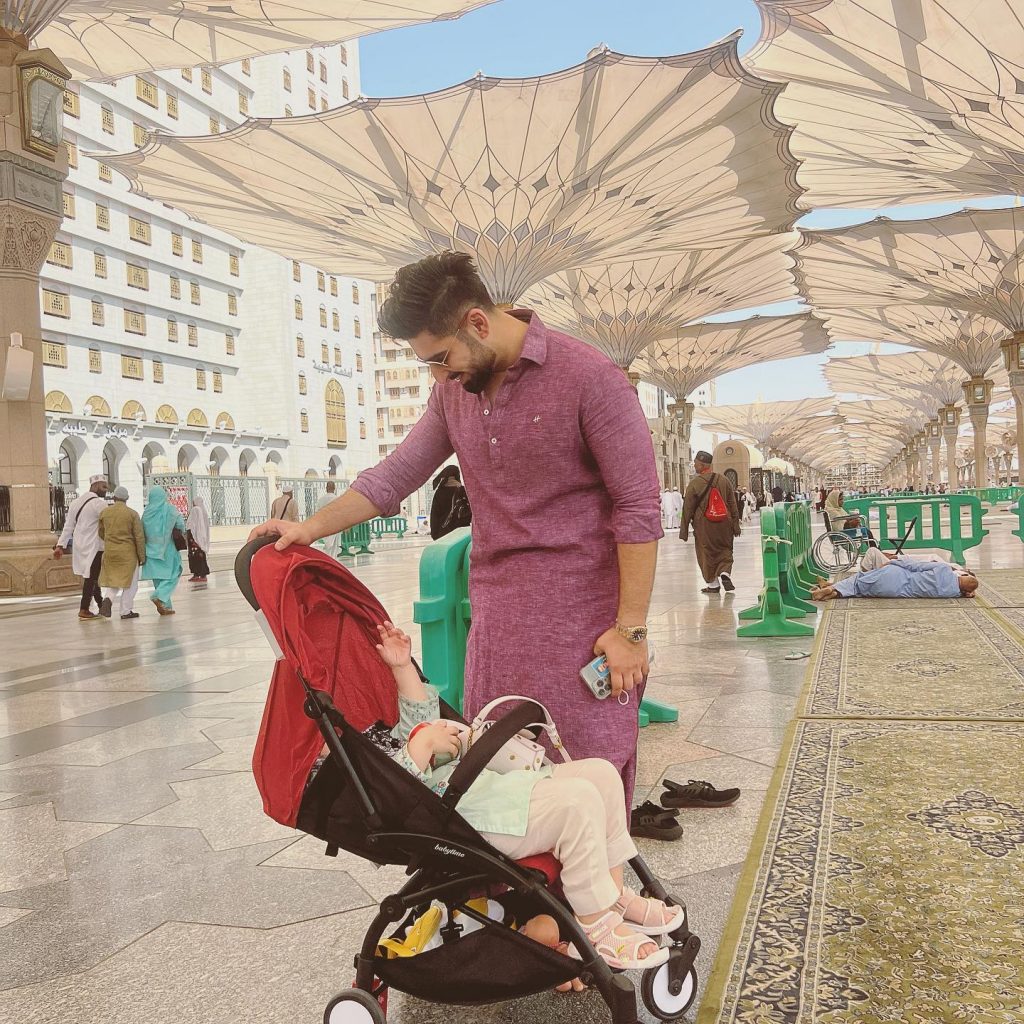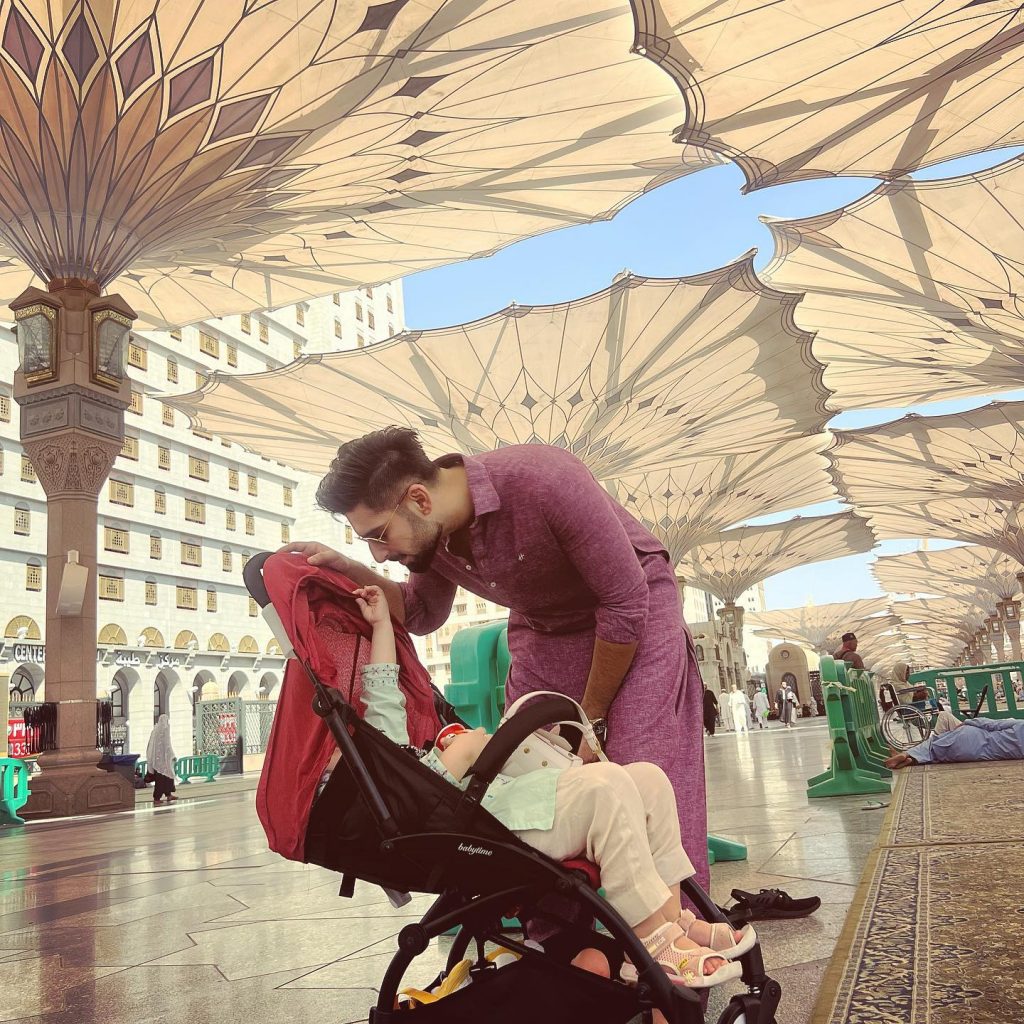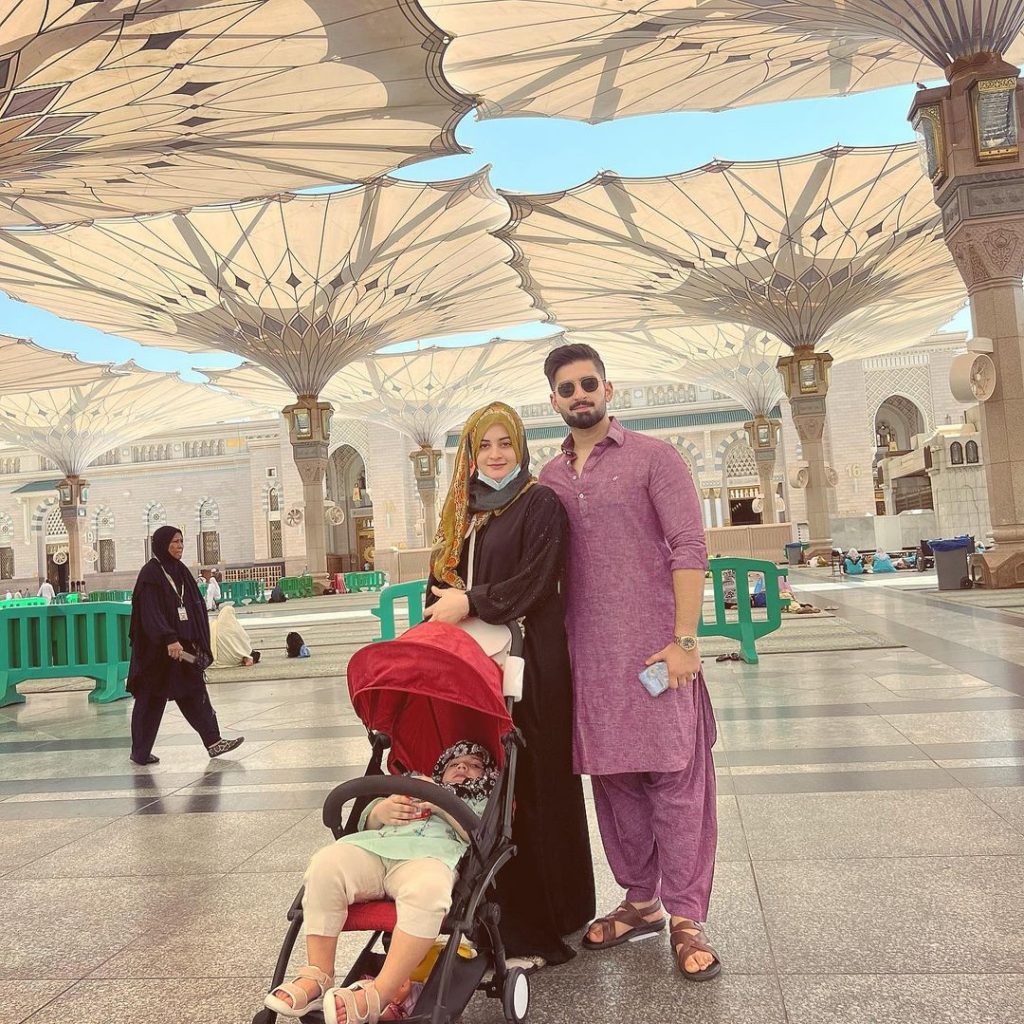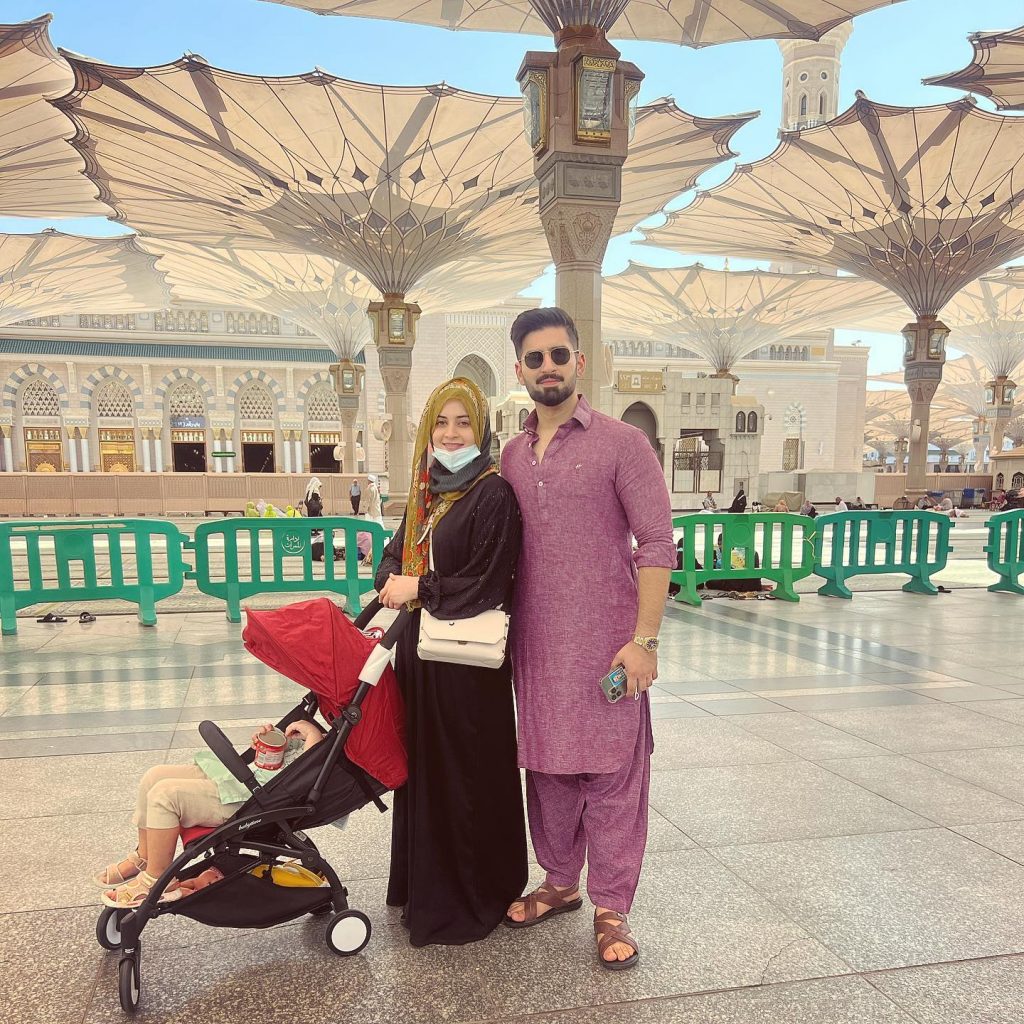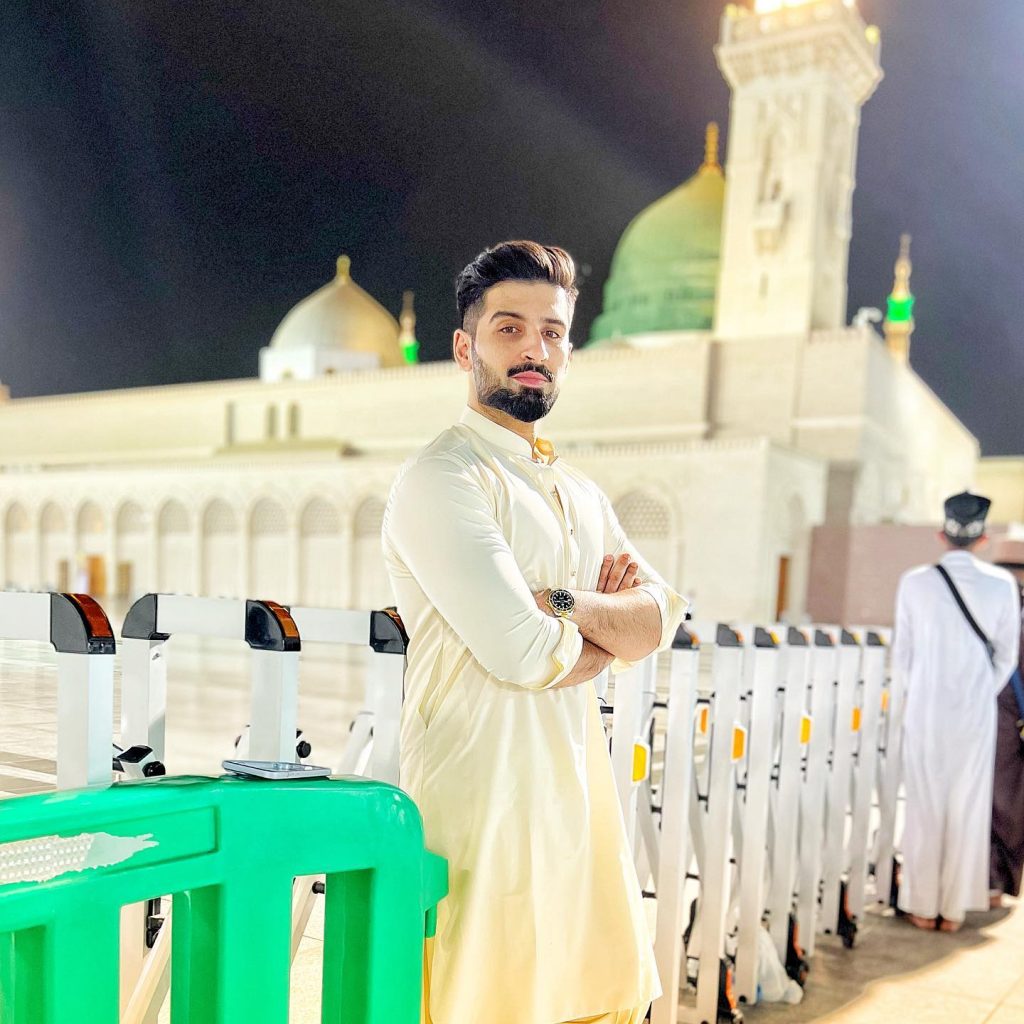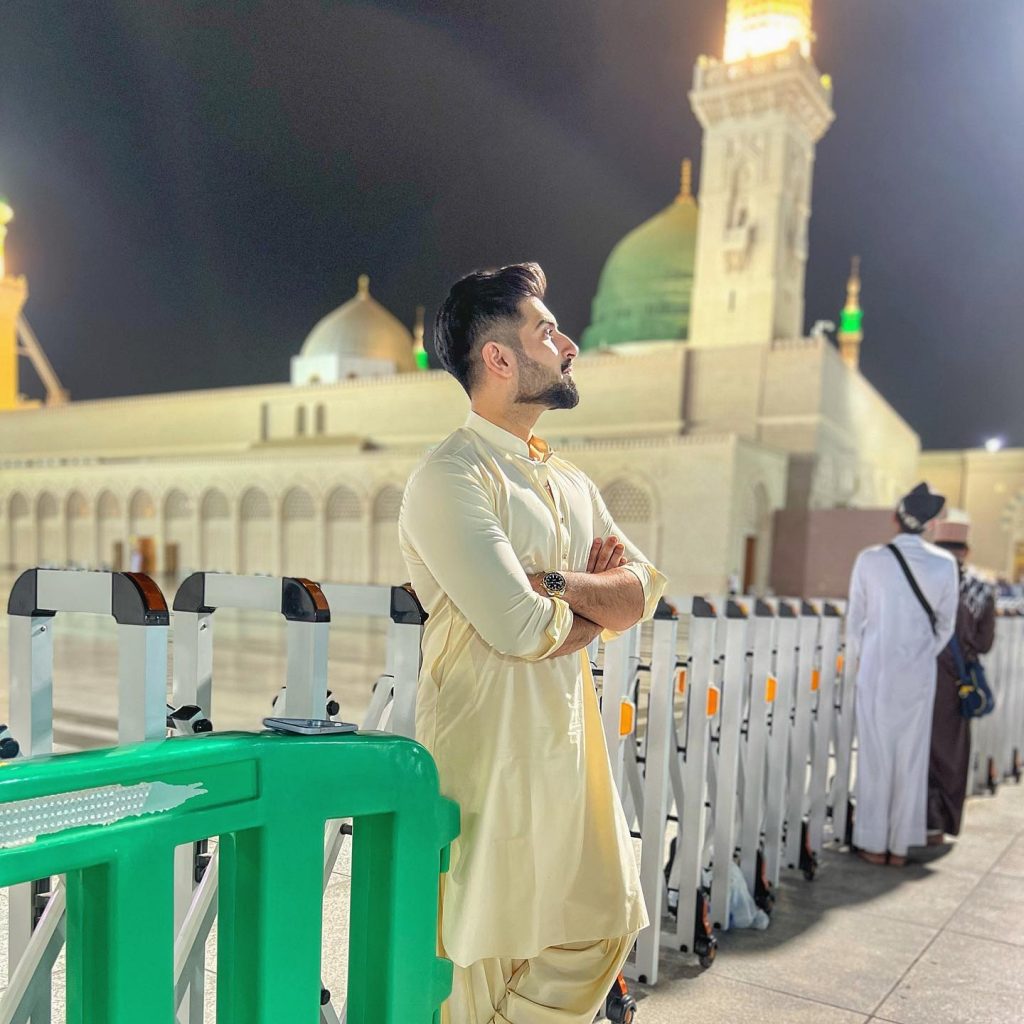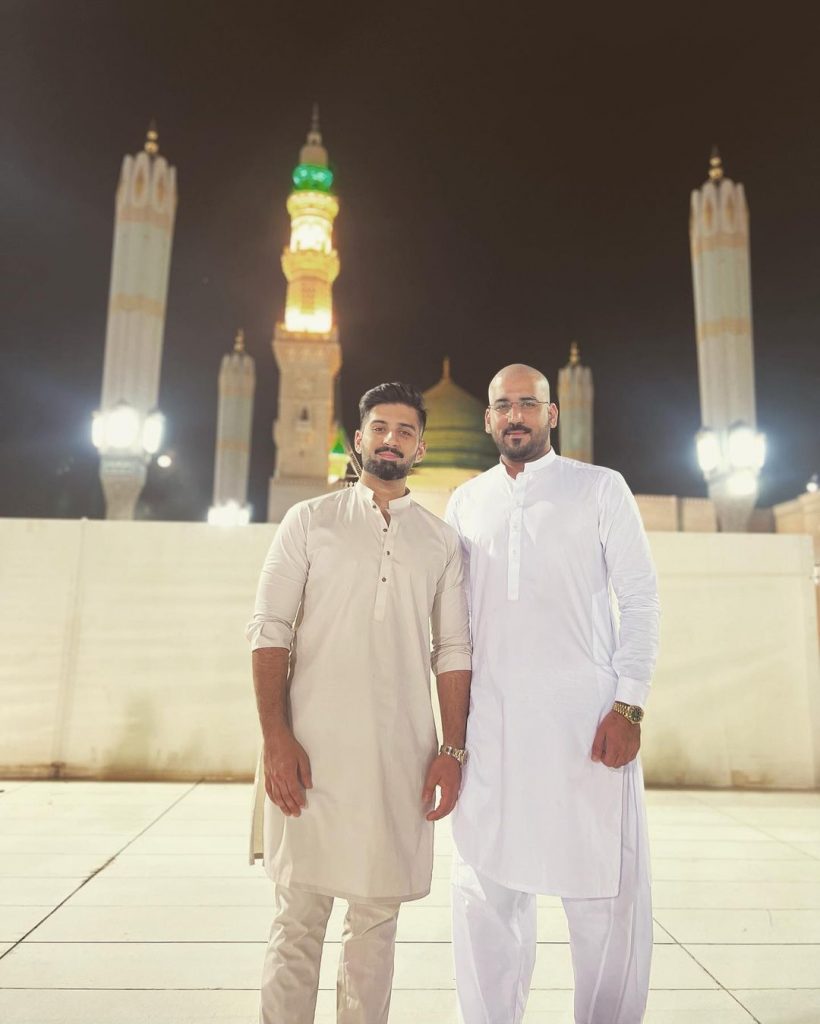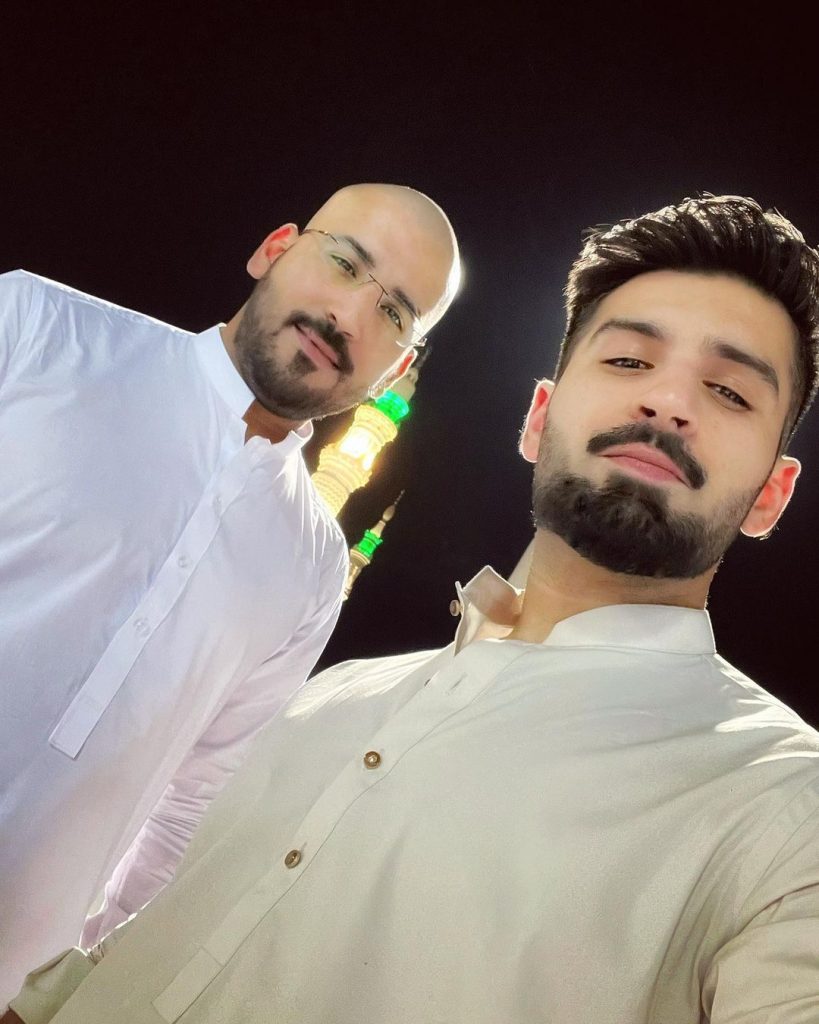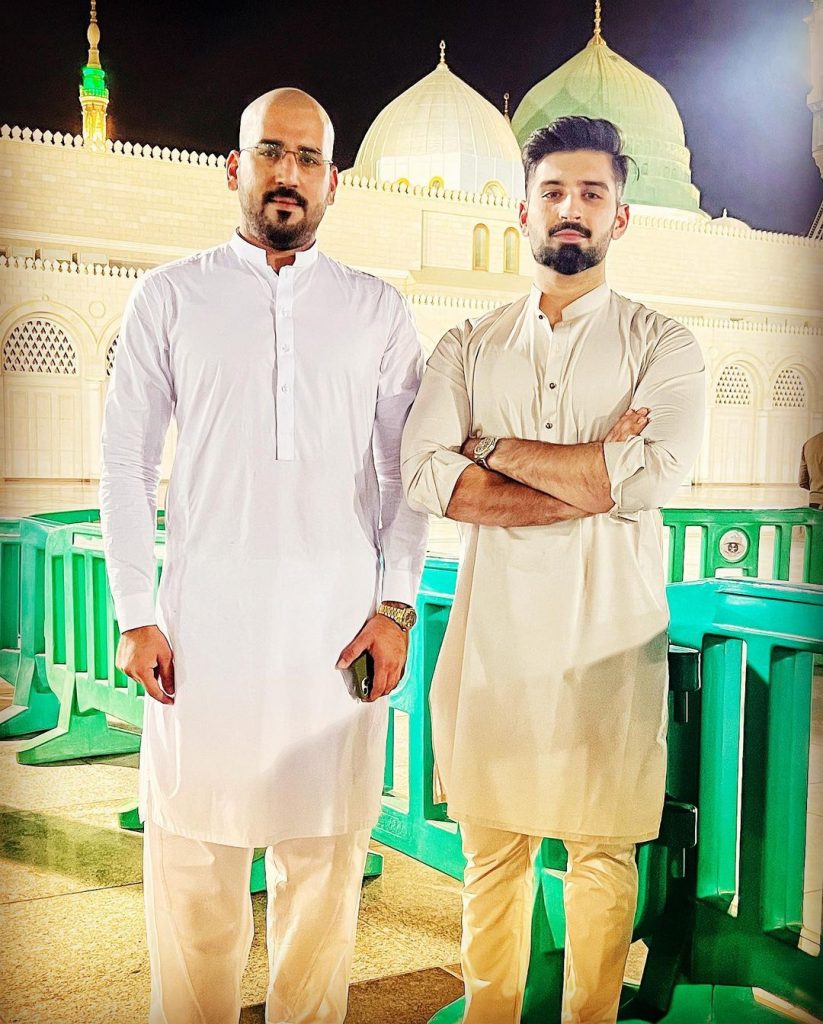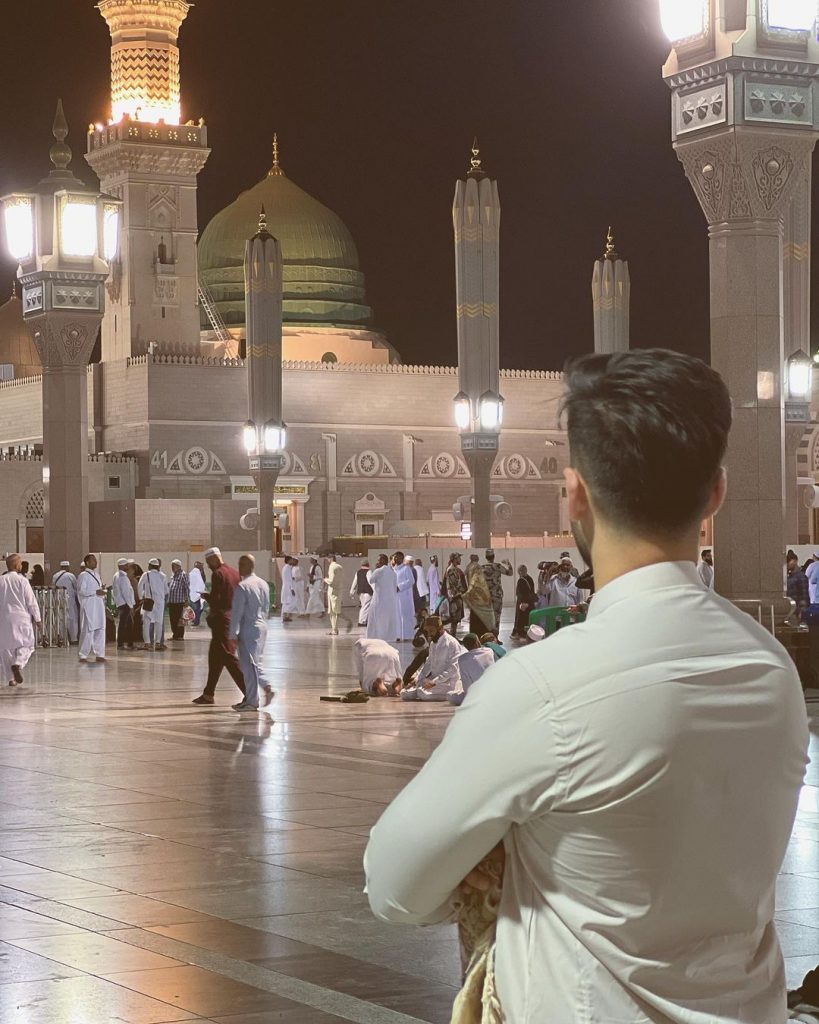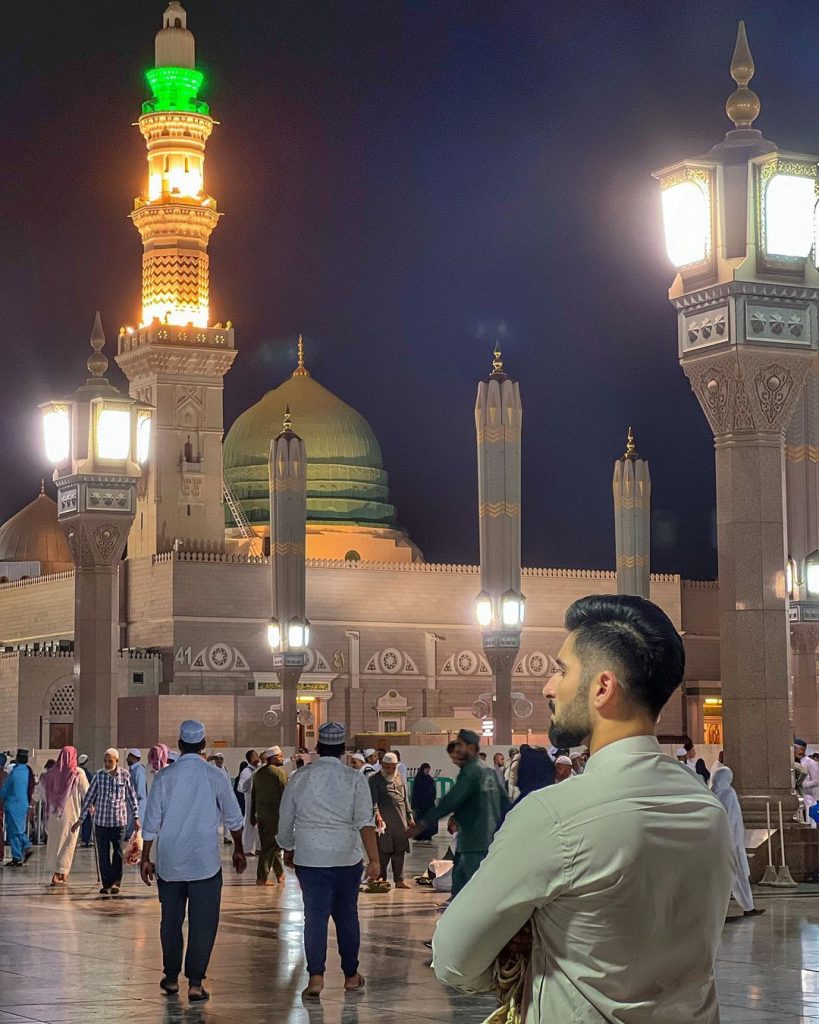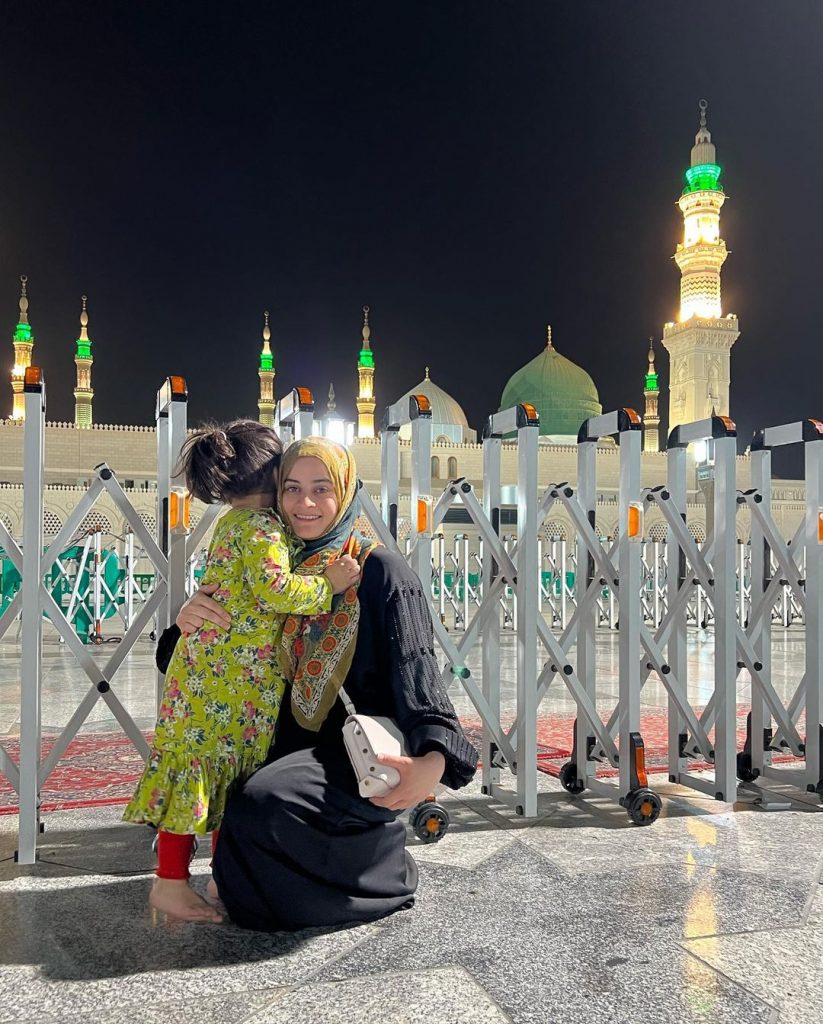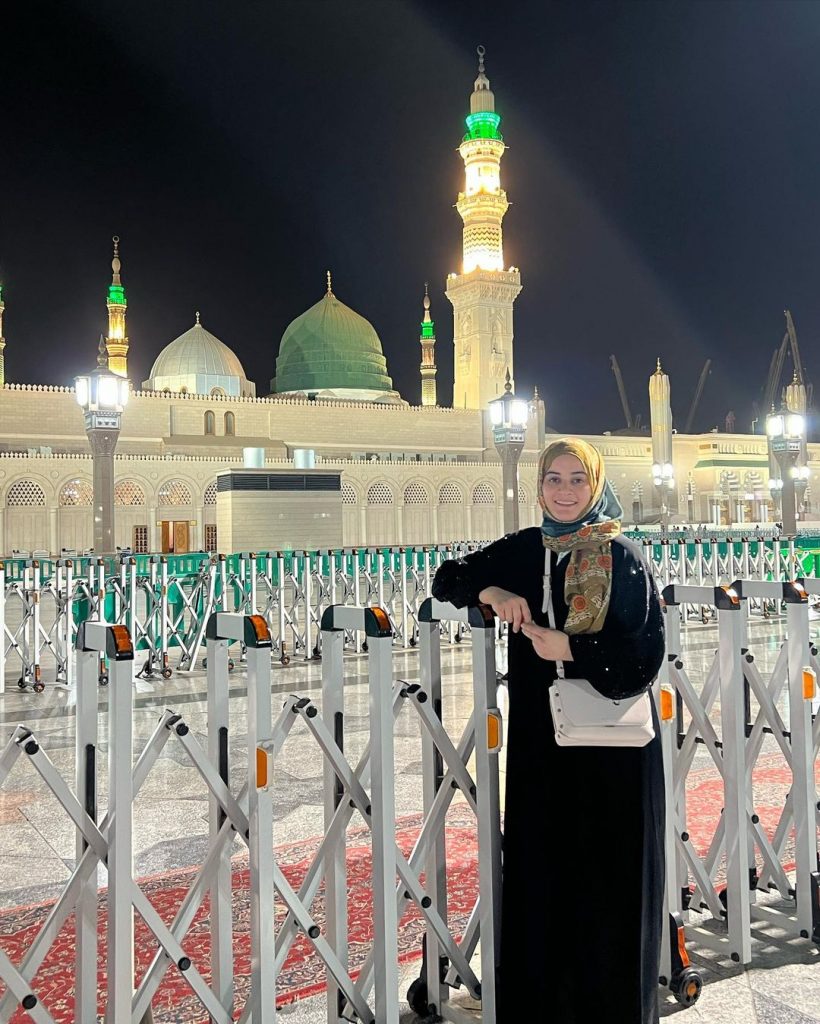 The couple is definitely among the luckiest to get the chance to celebrate the day at a place where every Muslim desires to go.