Today We Will Discuss Aiman Khan Dramas You Will Love To Watch Again & Again. Aiman Khan is a beautiful, confident and talented young actress who started her career at an age when most actors don't even know what they are going to do in life. This exposure gave Aiman Khan a confidence which later on helped her with her acting and modeling career. Aiman Khan is still young but she has an extensive experience in the field of acting in particular. There was a time when Aiman Khan was seen playing important supporting characters in dramas but lately in every drama she has been playing the lead roles and excelling at them. Aiman Khan has also acted in number of plays which had some important social messages. Right before she got married, Aiman Khan did more work than before and as a result she was part of some of the most hit projects of her career. Aiman Khan is known for her hard work and an approach which makes it easier for all her co-stars to work with her. She has played more basic and simple roles than negative ones or characters which were grey.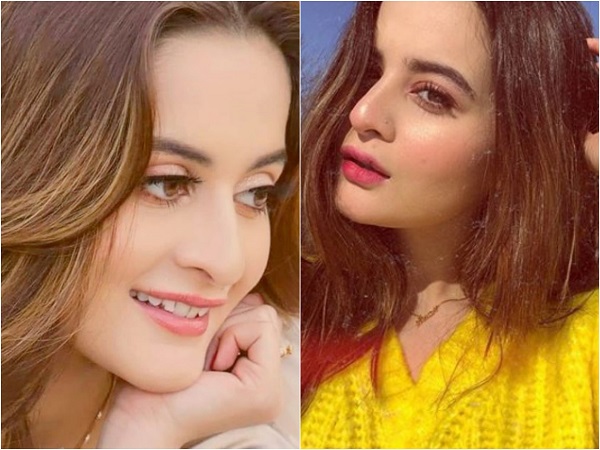 Here is the list of top 5 dramas starring Aiman Khan in leading roles. These dramas had a star cast and they were also the most popular dramas of recent times.
Bay Qasoor
Bay Qasoor was one of those very few dramas in which Aiman Khan for a change played a negative character. Although Aiman Khan's character was negative but in many episodes she totally stole the show with her impressive performance. Bay Qasoor was written by Samina Ijaz and it aired on ARY Digital. Aiman Khan played the role of Sehar in the drama, Sehar was a spoiled young girl who marries a man her father's age because she wants to be rich. Sehar was negative in every way possible yet Aiman Khan's acting and character had more screen presence than all the good characters in the drama. Apart from Aiman Khan big stars like Samina Peerzada, Sajjid Hassan, Waseem Abbas, Saboor Aly and Muneeb Butt were part of this show. This drama gained a lot of popularity and every episode got unprecedented TRPs. This drama showed many helpless women who were not given the right treatment by men. Among all these helpless women Sehar was the only rebel who very often resorted to the most unimaginable tactics to get what she wanted. This was definitely one of the best roles played wonderfully by Aiman Khan.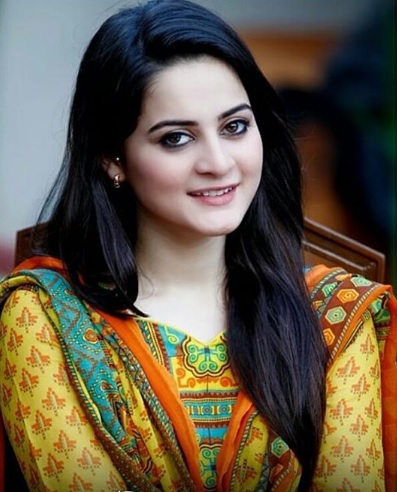 Khaali Haath
The play Khaali Haath was written by Seema Munaf and it aired on Geo television. Aiman Khan played the leading role in the drama alongside big names like Shehzad Sheikh, Kiran Haq and Ali Abbas. Aiman Khan played the role of Mashal in this drama, a beautiful and sensible girl who gets caught in the most difficult situation of her life. Mashal's sister's husband falls in love with her and as a result of that she faces one difficult situation after the other. Khaali Haath was one of those dramas which received a notice from PEMRA for showing 'objectionable content' yet it remains one of Aiman Khan's most popular dramas. Aiman Khan's fans loved her performance and look for this play. The fans were rooting for Mashal throughout and Aiman Khan's character was the reason why most people watched this drama. Aiman Khan and Shehzad Sheikh's on-screen chemistry was also considered ideal by the viewers who watched the show and later on too these two actors were seen playing the lead again in their next drama Ghar Titli Ka Par.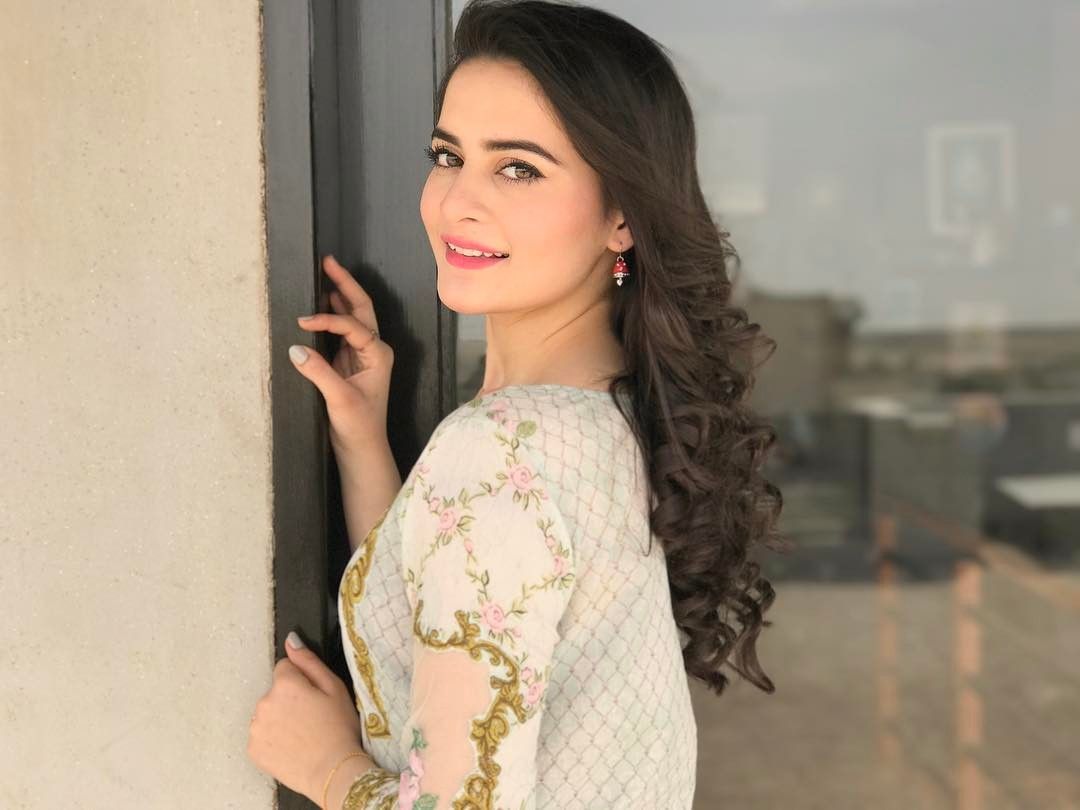 Ghar Titli Ka Par
Ghar Titli Ka Par is one of the most watched dramas starring Aiman Khan in a leading role. It got unparalleled success and it was one of those dramas which gave a social message to the viewers in an entertaining way. Ghar Titli Ka Par was written by the famous writer Samra Bukhari and this play also aired on Geo television. Sanam Chaudhry, Shehzad Sheikh and Ali Abbas also played important roles in this drama. Aiman Khan played the role of Shafaq in the play, a simple and naive young girl who gets fooled at every step by her clever friend. Aiman Khan made the viewers feel for her character even though at times her niceness was too hard to digest. Aiman Khan's acting in the show was wonderful right from the first episode. Shafaq goes through many hardships because of the girl who she thinks is her best friend but she is actually someone who is jealous of her and wants to destroy her. This drama gave the young girls message to choose their friends carefully and not trust people so quickly.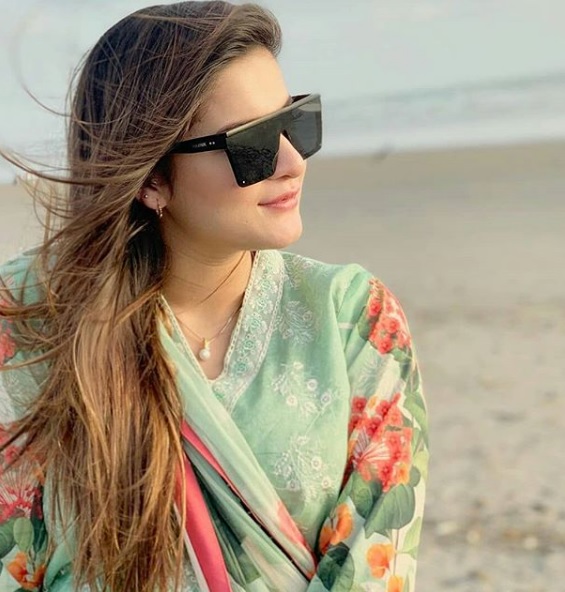 Bay Dardi
Baydardi was also one of the most popular drama serials in which Aiman Khan played the leading role alongside Affan Waheed. Bay Dardi aired on ARY Digital and it caught the attention of the viewers instantly. This play was written by Shagufta Bhatti and it had a very different story. Apart from these two well known actors big names like Behroze Sabzwari, Bushra Ansari and Sana Fakhar were also part of this project. In drama serial Baydardi Aiman Khan played the role of Bia, a simple girl who is caught in extremely difficult circumstances. Bia gets married to a man who has AIDS and as a result she contracts the disease too. Bia's journey was long and painful because of which the viewers were glued to their television screens throughout. Aiman Khan played this role so well that she made the viewers cry with her. Aiman Khan's realistic acting was a big reason why people were able to relate to Bia's character and the difficulties she faced. Baydardi had a powerful message and it was also one of those few dramas which had a great ending.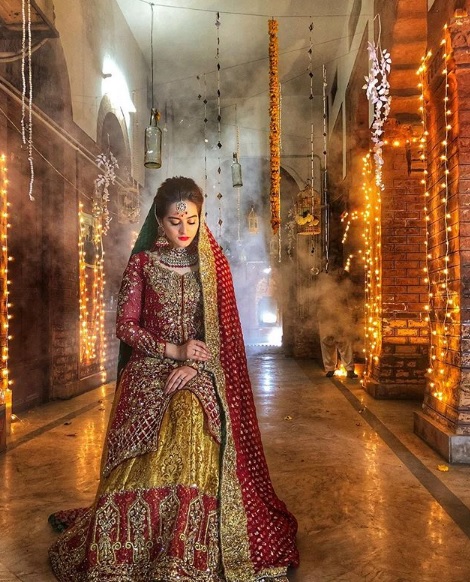 Baandi
Baandi is the most recent drama starring Aiman Khan in a role which was loved by many. Baandi was written by Asma Nabeel and it aired on HUM. Aiman Khan played the role of Meeru in the drama. Meeru was a simple village girl who ends up being the baandi (slave girl). Apart from Aiman Khan, the drama boasted of a star cast. Muneeb Butt, Yasir Hussein, Hina Dilpazeer, Alizeh and Daniyal Raheal were some of the stars which showed their acting prowess in the drama. Baandi was another drama starring Aiman Khan which had a social message. This message was presented in a realistic way. The viewers loved Aiman Khan's performance, the characterizations and the dialogues of this play. Aiman Khan and Muneeb Butt on-screen couple was also liked by the viewers.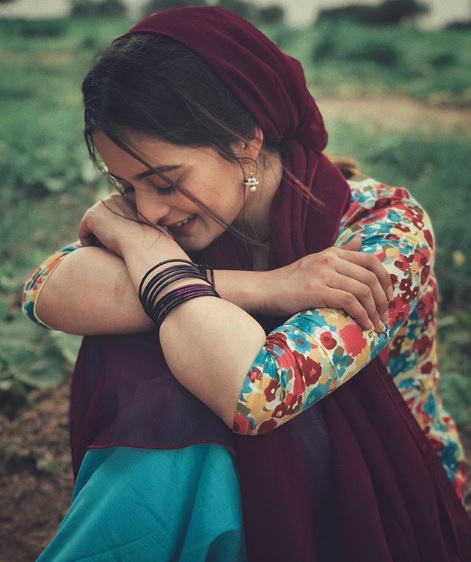 Aiman Khan has been part of some really good dramas therefore it was not easy narrowing her good plays down to 5 but these are surely some of her best plays. How many of these dramas have you watched? Do share your views in the comments section below.