Winter land is the new hullabaloo of K-town. Winter world has opened its gate for public on 4th of January. Winter land promises to give an insight into chilling and fun filled time with family and friends. It providers its visitants a chance to enjoy snow fall in, as lowest temperature as -10. People of all ages can go and have fun in this winter themed park. It is located inside Pakistan Air Force Museum (PAF) on Shahra-e-Faisal.  As the winter world opened it gates for public on 4th of January, many celebrities were seen having fun there. Recently Aiman Khan has shared some pictures of her having fun with Family. Iahq Tamasha actress was seen with her husband Muneeb Butt and her Twin sister Minal khan and her brothers, having fun in winter word.
Let's have a look: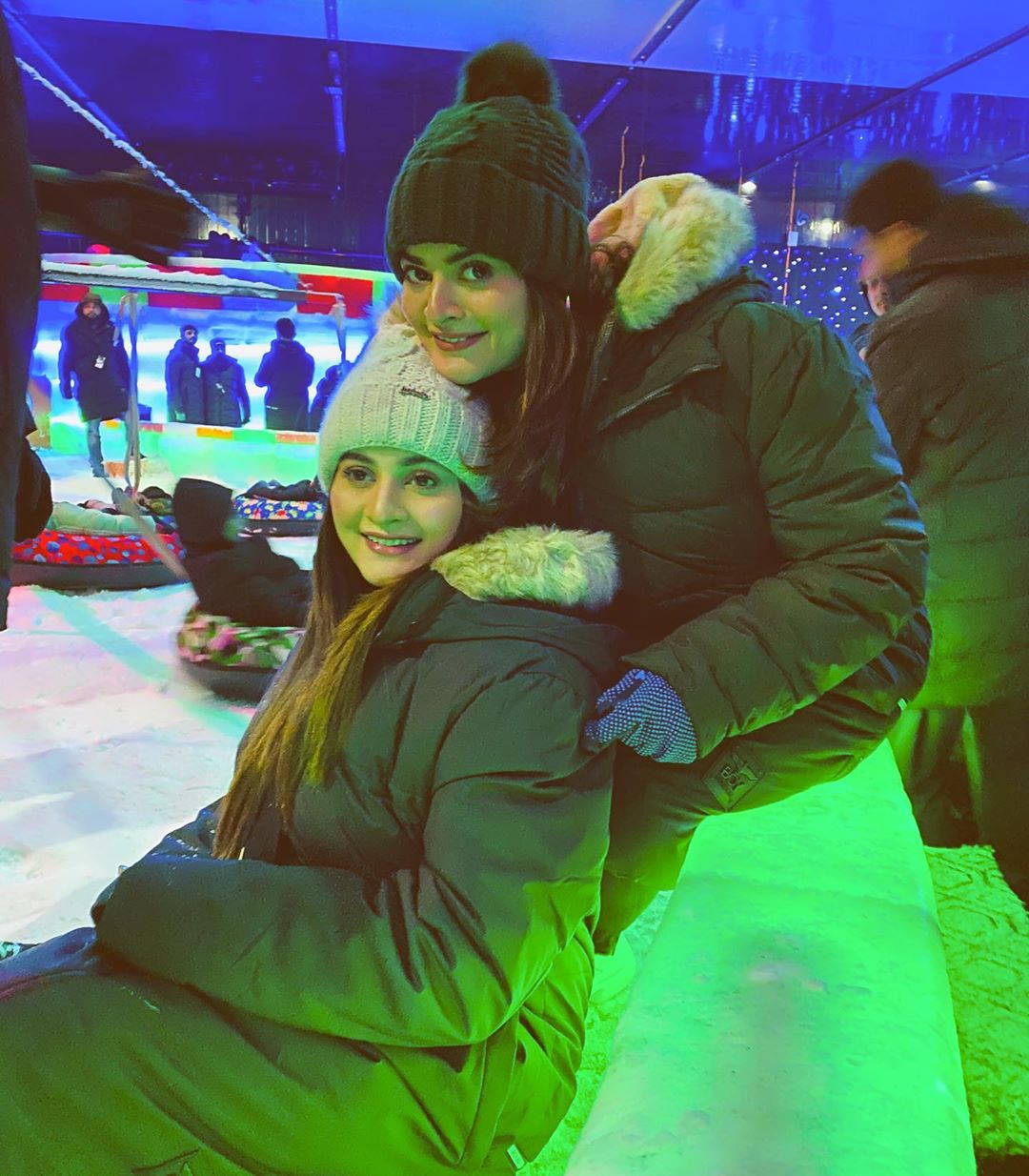 Looks like Bandi stars had a lot of fun at winter world. How beguiling these two look together!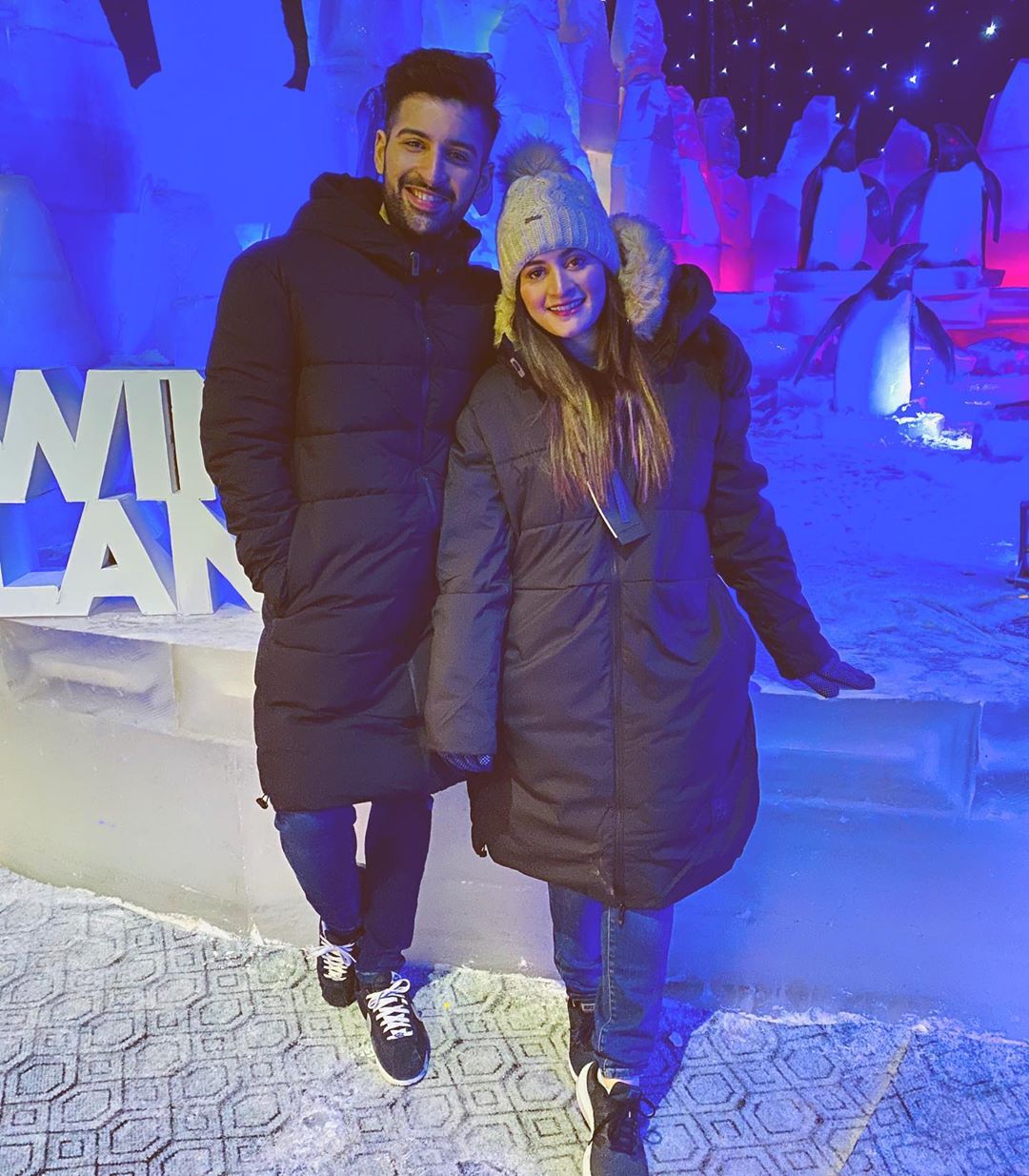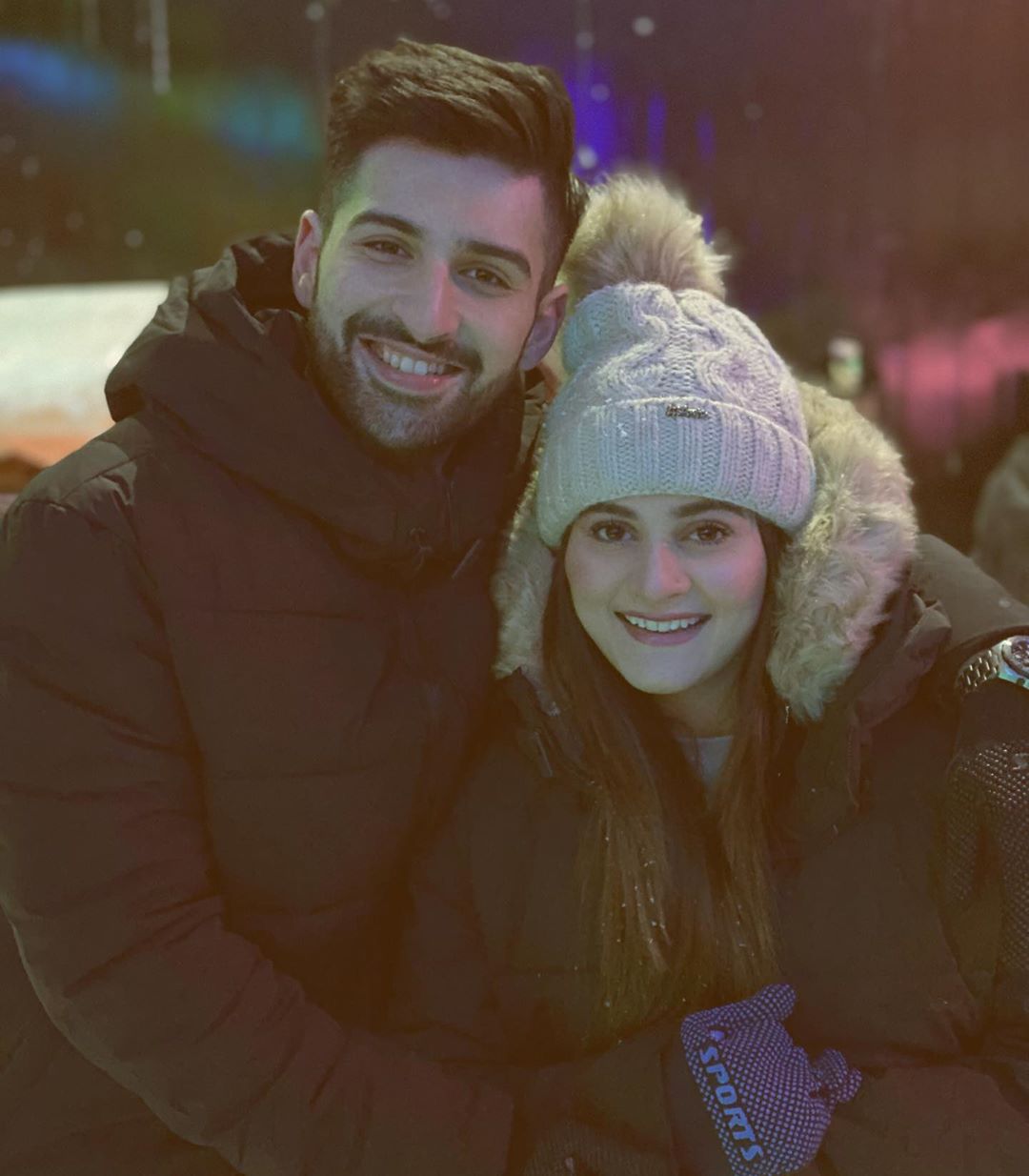 Along with many junketing activities, most prominent feature of winter world is live snow fall. You don't need to visit Alps and northern areas to know what -10 degree feels like and to experience snow fall, you can simply enjoy it in winder world like Aimen,Minal and family did.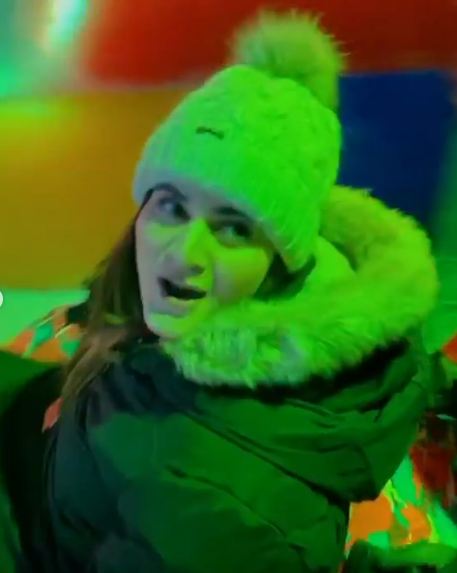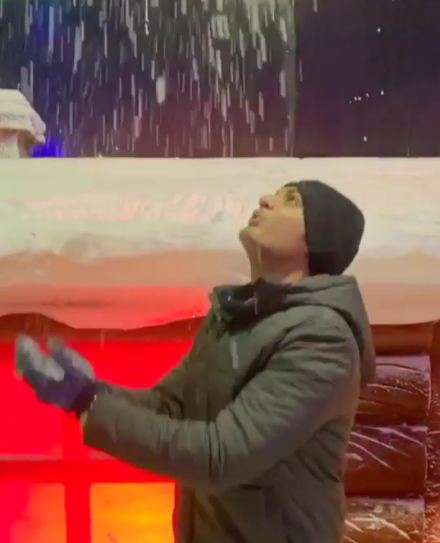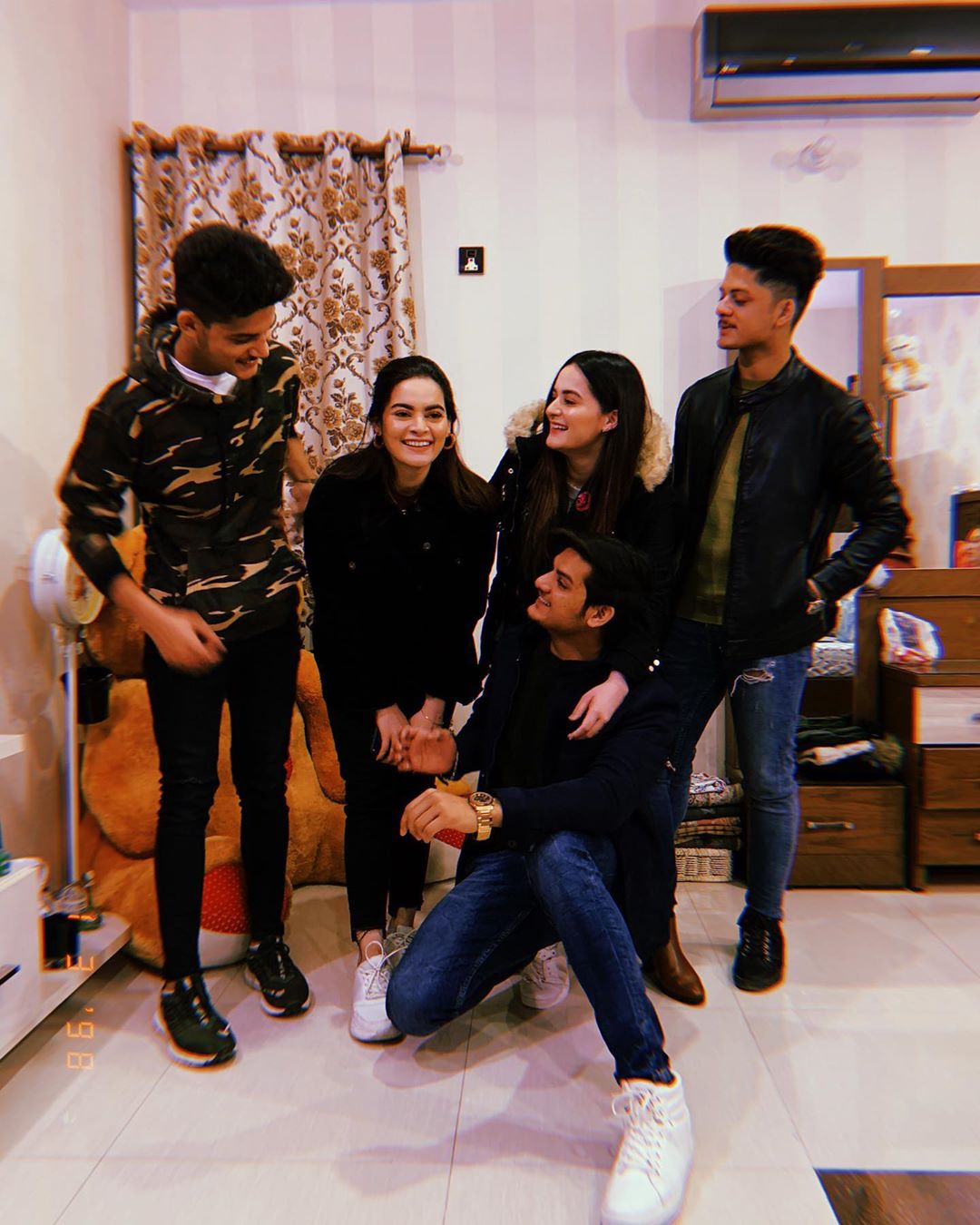 Share your thoughts about this new amusement park in comment section!