Pakistani dramas set themselves apart from the dramas produced all around the World due to their quality content. Pakistani dramas have always been popular because of realistic stories portrayed in such a manner that it made it easier for the viewers to relate to what was being shown. The 8pm hour has always been the time where the families came together and watched Pakistani dramas. Almost all over the country, every single family's dinner routine has included watching a drama together, discussing it and then looking forward to the next episode. Pakistani dramas have always been seen as family entertainment which has maintained a certain level of decency.
With the advancement of media and the emergence of more channels, the drama makers ended up producing a lot of dramas to attract the viewership and earn ratings. This rat-race ended up causing a dent on the image of Pakistani dramas because there came a time when the producers stopped worrying about the quality of the content and shifted their focus on ratings. This resulted in the emergence of such dramas which were bold in nature and included such scenes which made it hard for families to watch them together. The drama makers defended this nature of work by stating that they are bringing tabooed topics which do not get discussed openly but the audience let them know clearly that this kind of content was not what they tuned to their TV screen's for.
A few years ago, Pakistani dramas saw a deterioration in the quality of the content which compromised upon the moral and ethical values of the Pakistani society. The producers showed the kind of scenes which sensationalized and glamorized questionable scenarios. After these kind of dramas stopped getting response from the viewers, the drama makers were discouraged and then came a time when they started holding back in showing such kind of scenes and subjects in the dramas.
Let's take a look at the bold Pakistani dramas that could not be watched with the family:
Chup Raho
Chup Raho was promoted as a story of a rape victim who was a survivor but as the drama progressed, it showed the drama maker's obsession with the rapist and how they sensationalized such a heinous crime. This drama was laden with such bold scenes where Sajal Aly was manhandled and Syed Jibran harassed her constantly. The drama makers glamorized the rapist's character and showed him in such a light that he had everything under control. Even after he was busted and his secret was out, no one dared say anything to him. Chup Raho was controversial and it showed that a rapist is not only powerful but can not be stopped no matter what. All of the scenes in Chup Raho were hard to grasp and were so bold that it made it hard to watch this drama with the family.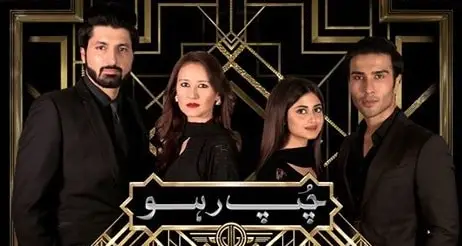 Kitni Girhain Baqi Hain
Kitni Girhain Baqi Hain has often come under fire because of the subjects they dramatize. They put a light on the issues that are faced by men and women in the society but always try to sensationalize in such a manner that those tabooed topics are hard to grasp. The scenes in this series are always bold and suggestive. Kitni Girhain Baqi Hain caused an uproar when they tried to normalize a romantic relationship between women. This is most certainly not the kind of drama that can be seen with your family.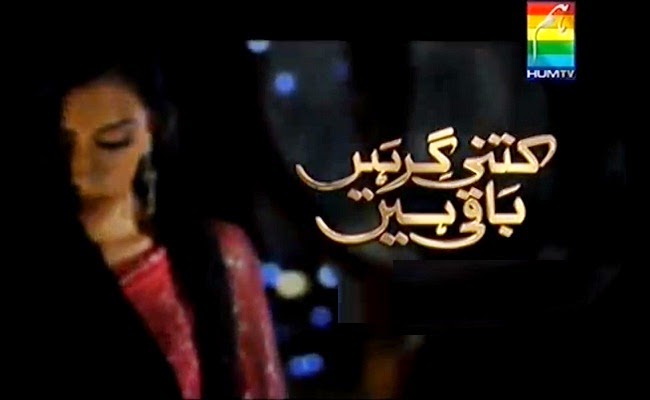 Jaanam
Jaanam was a story of a husband and wife but the drama makers took it as their duty to show what happens between the couple in their personal space. This drama focused on the physical desires, therefore there were such scenes where a man is ogling at a female house servant. The story of this drama was cliched and this kind of execution did not help either. Jaanam was bold and was the kind of drama that was done in poor taste.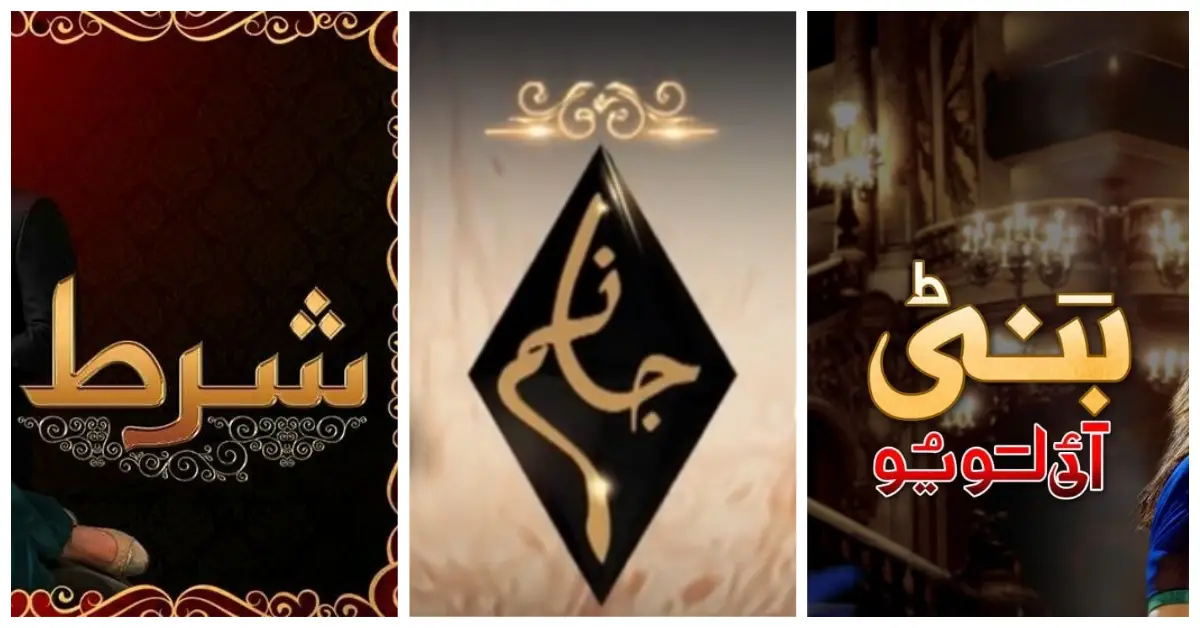 Shert
Shert was a story of 4 best friends and these friends were married, dividing them into two couples. The story of Shert was a halala story where in the heat of the moment Syed Jibran divorces his wife Aisha Khan, they both then devise a plan of getting Aisha married to Danish Taimoor (who is already married), so that when he divorces her, she can go back to her first husband. This drama was not only bold, it had a lot of such scenes which involved a lot of physical contact between the actors such as pecking on the forehead and unnecessary hugging. The drama makers tried really hard to normalize this trend but still failed to attract the viewership. This drama was unsightly, unnecessary bold and poorly executed.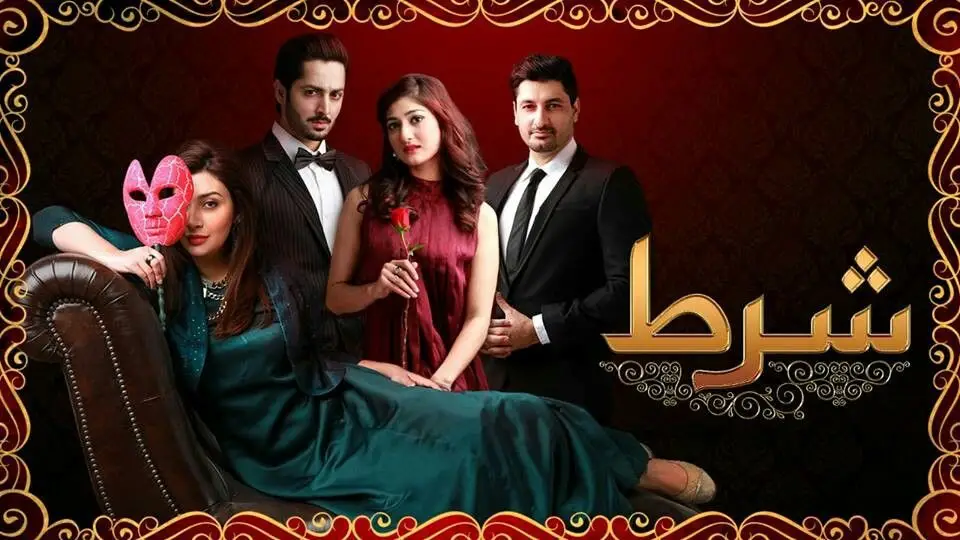 Rishte Kuch Adhoore Se
Rishte Kuch Adhoore Se was controversial and bold. It was a story of two sisters where the younger one has her nikkah with her sister's fiance. The mother of the girls can not tell the truth to their father, therefore the elder daughter Sohai Ali Abro is forced to live with her fiance as his wife, out of wedlock. As a result of this scenario, she ends up getting pregnant but loses the illegitimate child. The husband Ali Rehman also does not accept Yumna Zaidi as his wife and they go on about their lives. This was the kind of drama that was the first that the viewers saw. It grabbed the attention but for all the wrong reasons.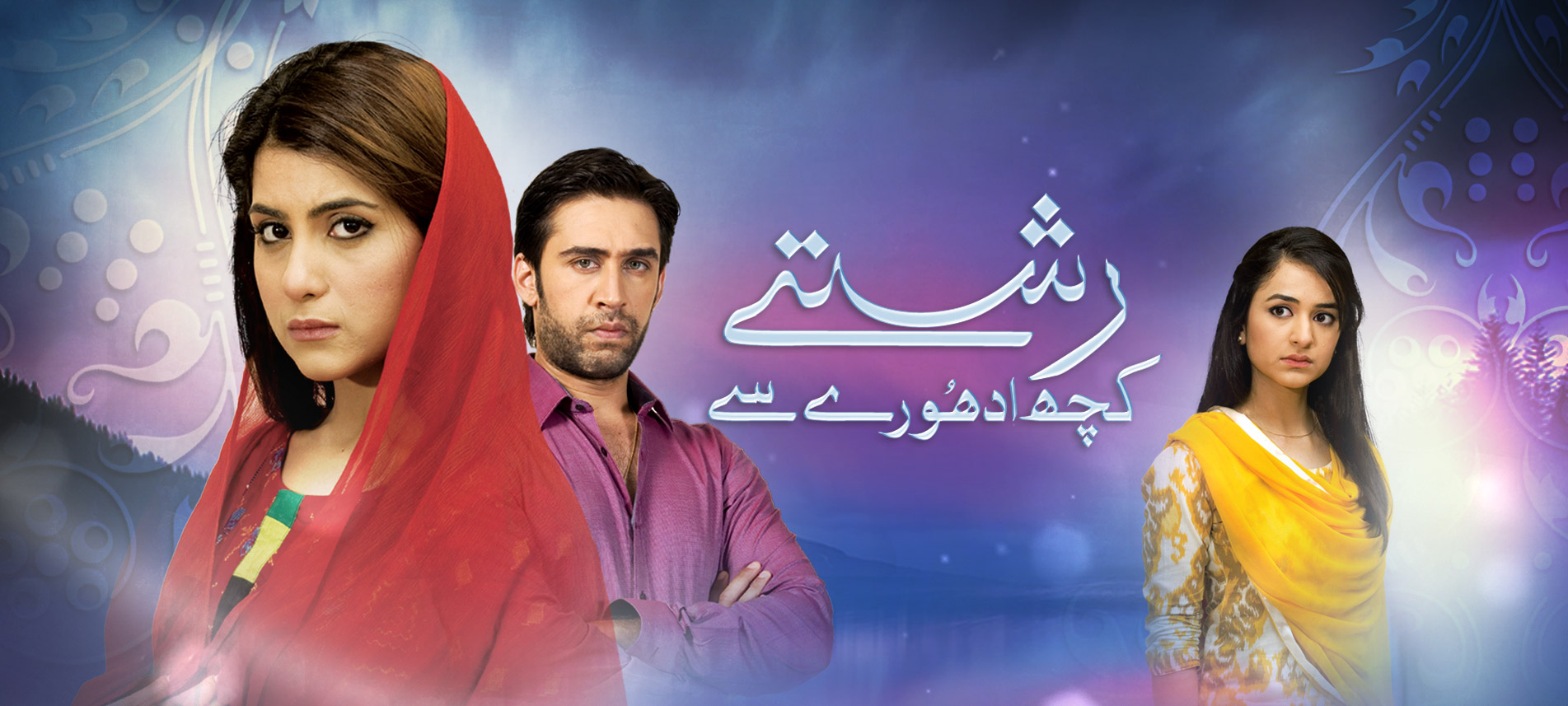 Band Khirkiyon Ke Peeche
Band Khirkiyon Ke Peeche aired when the American series Desperate Housewives went on air and became popular. Band Khirkiyon Ke Peeche was drama maker's attempt of recreating Desperate Housewives in a Pakistani setting. It showed a group of friends in their 40's dealing with their messed up relationships where one was unhappy in her marriage, the other was dating a guy younger to her and one of them was also having an illegitimate affair with a young boy and paying him to be with her. Band Khirkiyon Ke Peeche was heavily criticized and was definitely the kind of drama that made the viewers uncomfortable. It showed women in a liberal setting where they did not believe in any limitations or boundaries.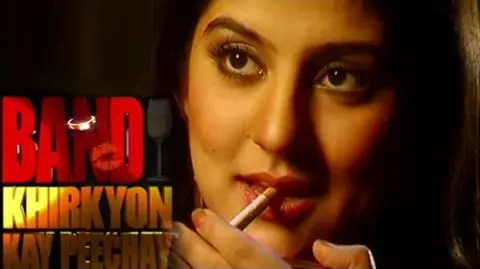 Mere Khuda
Mere Khuda was produced when the craze of Turkish dramas took Pakistani audience by storm. Mere Khuda was a recreation of different scenarios lifted by Turkish dramas. It was dramatic but done in bad taste. It covered details like DNA reports because the bride gets kidnapped at the night of her wedding. The husband Agha Ali finds it hard to accept her but then ends up consummating their marriage to temper the DNA reports. It was poorly and boldly executed, definitely not the drama worth watching, let alone with the family.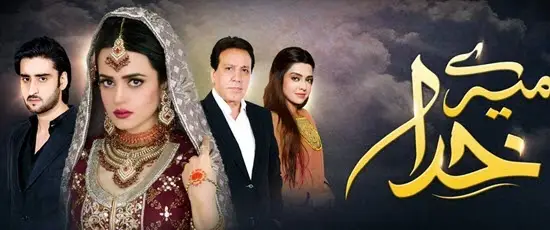 Bunty I Love You
Bunty I Love You did grab the interest of the viewers due to its storyline but it was definitely bold in nature. This drama also had some scenes which could easily be termed as vulgar. It showed how a woman older to a man wanted to win him over and the kind of tactics she opts for only to make him love her were hard to grasp. Bunty I Love You showed illegitimate affairs and people crossing the thin line of decency easily. It was most certainly not the kind of drama that could be seen with the family.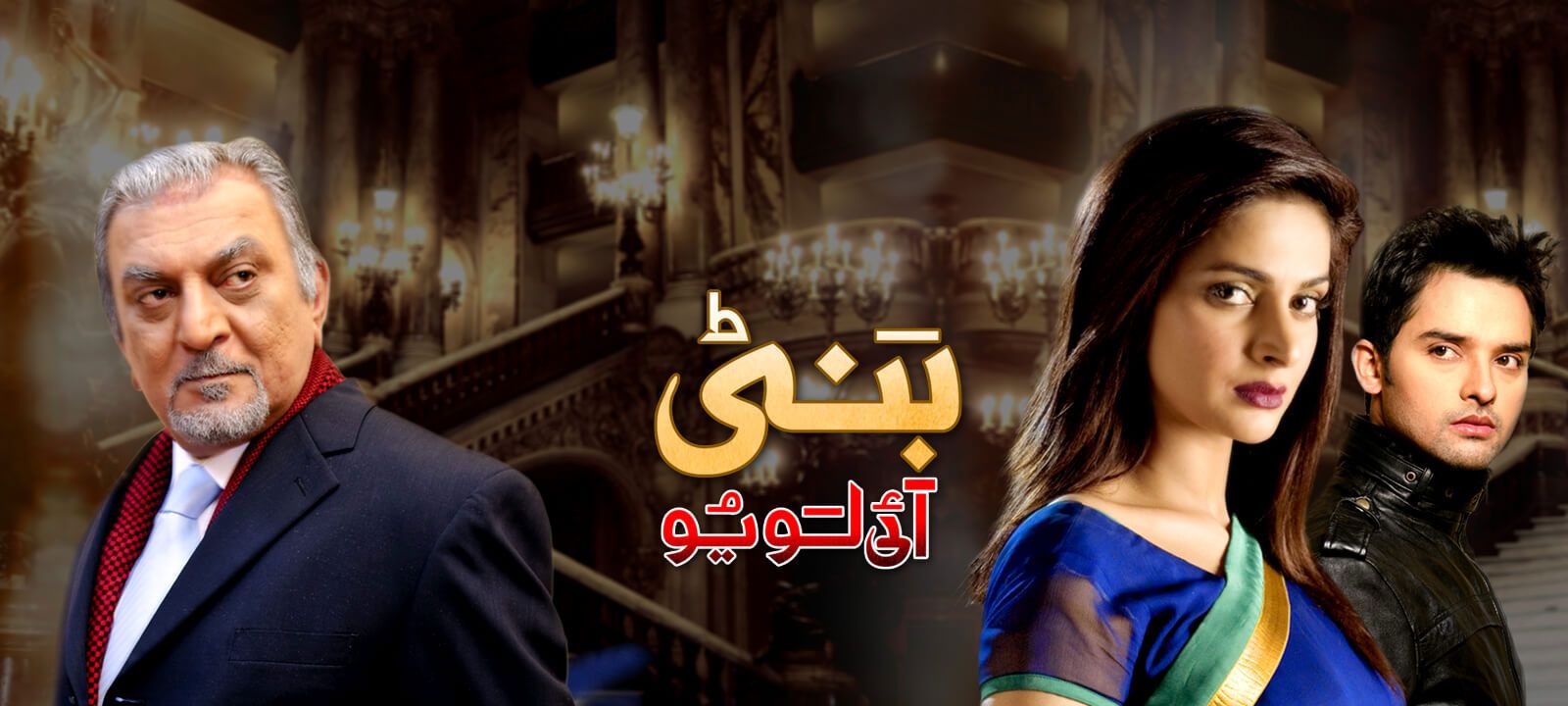 Sadqay Tumhare
Sadqay Tumhare ended up becoming one of the most popular dramas of the year when it aired but the fact can not be overlooked that it had the kind of content and story line which made the viewers uncomfortable watching it with their families. As much as the love story of Khalil and Shano was appreciated, viewers also found it very hard to digest the dirty laundry that the writer showed of his family where people had crossed the line of decency before their marriage. There were also a few suggestive scenes which made this drama bold and not something that could be watched with the family. This is the reason that despite being popular, Sadqay Tumhare also grabbed a lot of negative attention as well.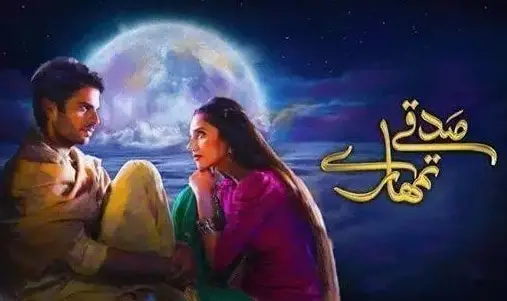 This concludes the list of bold dramas that can not be watched with the family. Have you seen these dramas? What are your thoughts about the bold scenes in these dramas? Please feel free to share your thoughts in the comment section below.