Aisha Khan remained one of the most prominent actress of Pakistan drama Industry for 2 decades. Aisha Khan joined media industry in 1998 and in 2018 she announced her retirement as she got married.
Aisha Khan is mother of an adorable daughter. Aisha Khan also appeared in movies as well. She played leading role in the block buster movie WAAR and did a side role in Jawani Phir Nahi Ani and won an award for Jawani Phir Nahi Ani as well. Aisha khan announced her retirement with from the drama industry when she announced the news of her wedding.
Aisha Khan is celebration her birthday today with her family. Aisha Khan believes that this birthday is very special as this is her first birthday with her daughter.
Here we have a some pictures and a video from Aisha Khan's birthday celebrations: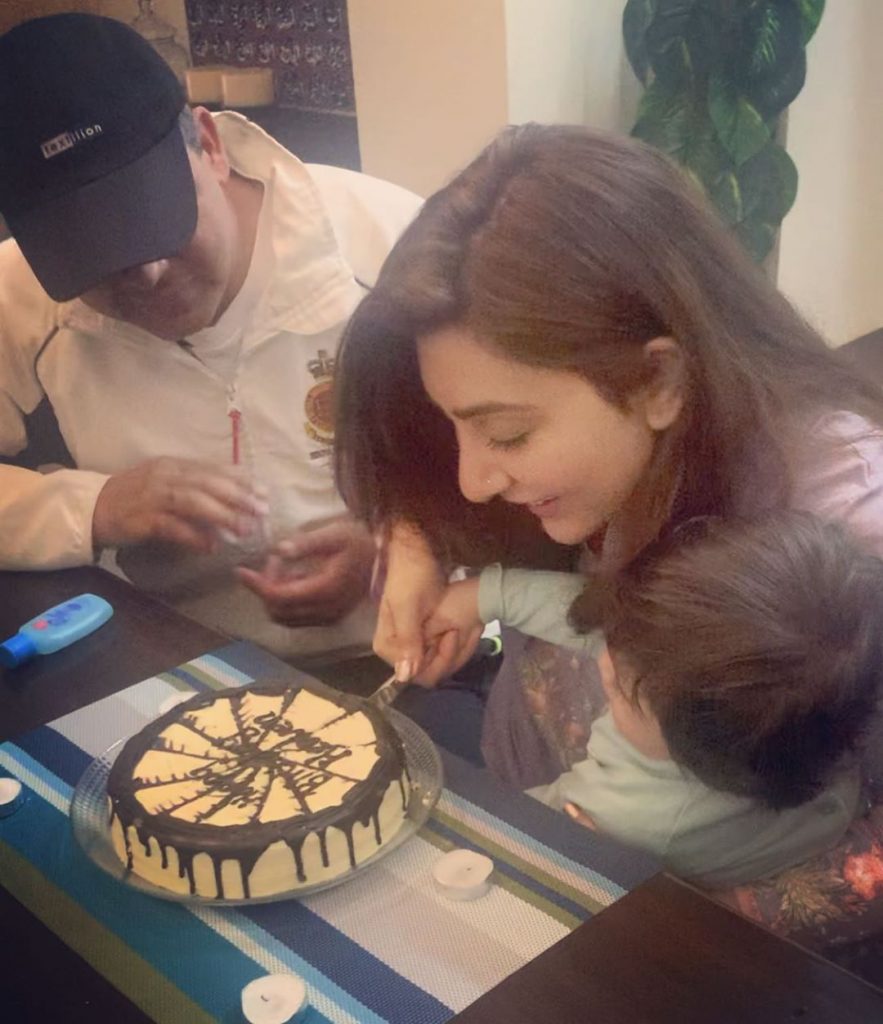 Aisha Khan's husband Uqbah Malik also wisjed her birthday in the most adorab;e way possible