There are a very few personalities of the country that are now known all over the world for their immense  popularity in the field of entertainment and no doubts, Ali Zafar enjoys a good rank in the list. This singer-turned-actor is enjoying the best days of his career currently and making new fans by his work in India and Pakistan both simultaneously.
Starting his career in India with the movie 'Tere Bin Ladin', Ali has been doing a real good job as an actor and is getting a hold of some major roles in all his projects which is unlike to all other Pakistani actors who are seen doing supporting roles in Bollywood movies.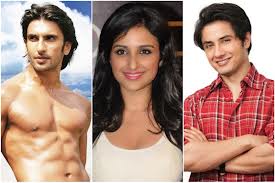 It seems like Ali has finally succeeded in getting into the good books of Yash Raj Films and as per the latest Bollywood reveals, he will next be seen in an upcoming YSF 'Kill Dill' which is produced by Aditya Chopra and the cast includes Ranveer Singh, Pariniti Chopra and Ali Zafar.  Making the movie more interesting, this is going to be after a long time that the audience will see a Govinda as the villain of the story. He was last seen doing a negative role in Shikaari.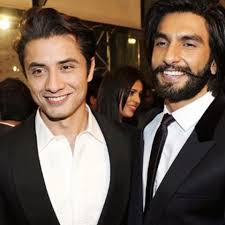 Pariniti Chopra, Priyanka's sister has previously done a movie with Ranveer Singh in 'Ladies versus Ricky Bahl' and the two are now again ready to make the screen shake with their powerful performances. It would be really interesting to see Ali doing a major role.
The film will be releasing early in 2014.
Wishes,
Nida Zaidi