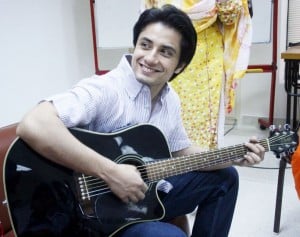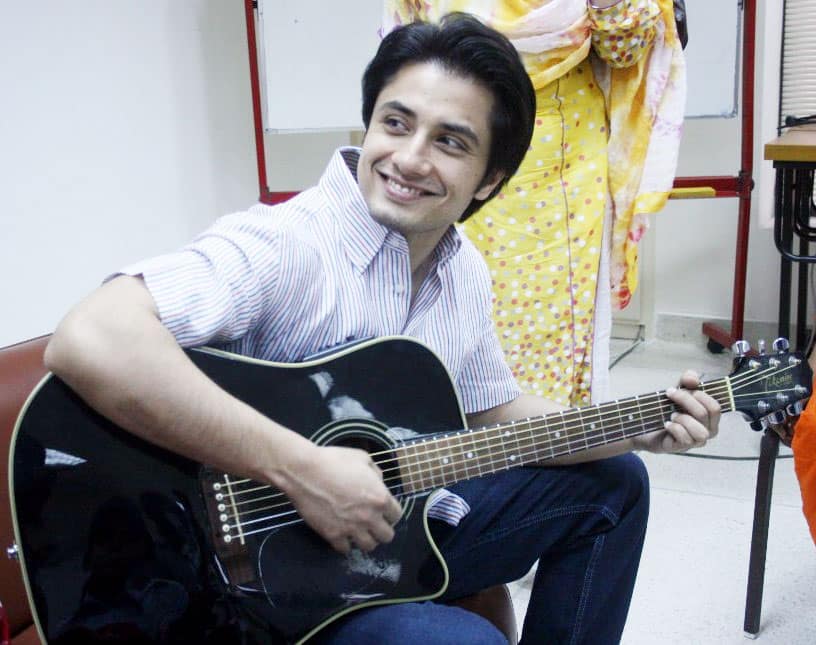 A luminary and a Big name Ali Zafar, is not only known to Pakistan, but his unbeaten success goes the extra miles beyond the boundaries as well. He is a real star with both hands full of bonfire talents in various professions. He hit a home run in every field and now he is up with his new strike, also has become the third most Googled musician in India.
In a power list printed by an Indian Magazine "Variety Magazine", a Google Zeitgeist ranking is quoted. Ali followed the lead of Jagjit Singh and Bhimsen Joshi. Ali is a person with a blessing in divulgence that is, his every superior flair is recognized at first that brings him up as a musician, composer, song writer, singer, actor, painter and model, and popular for his music, acting in Pakistani dramas and now movies. As his all work gets done in fullness of time, this may be the top secret behind his worldwide success and bagged honors.
Well this is not the end! We have further good news for his fans. Ali has now put his shoulders to come up with a new Bang! Currently he is working on his fourth studio album, set to be released next year. Now with a little more wait, his fans will enjoy his entirely different melodies in his up-to-the-minute album. Not only this, interestingly his fourth movie 'Chashme Baddoor' is all geared up to release on February 22, 2013. So fans be ready to rock out next year.
Ali Zafar has built a big fan following throughout recent years. And he has demonstrated that he is not only a good actor, model, singer and but also a music director as he had tried out his third album with Sufi music titled "JHOOM" which has topped the charts in both Pakistan and India for some weeks, the same as of his earlier two hit pop albums 'Huqa Pani' and 'Masty'.
We wish him good luck to continue his success trail!