A young talented and an alluring girl who hails from Karachi is a new and indeed remarkable addition to the Showbiz industry and is ruling the television screens these days. Alizeh Shah, one of Pakistan's rising young actors, made a strong statement with her black strapless gown at the 5th Hum Style Awards last night.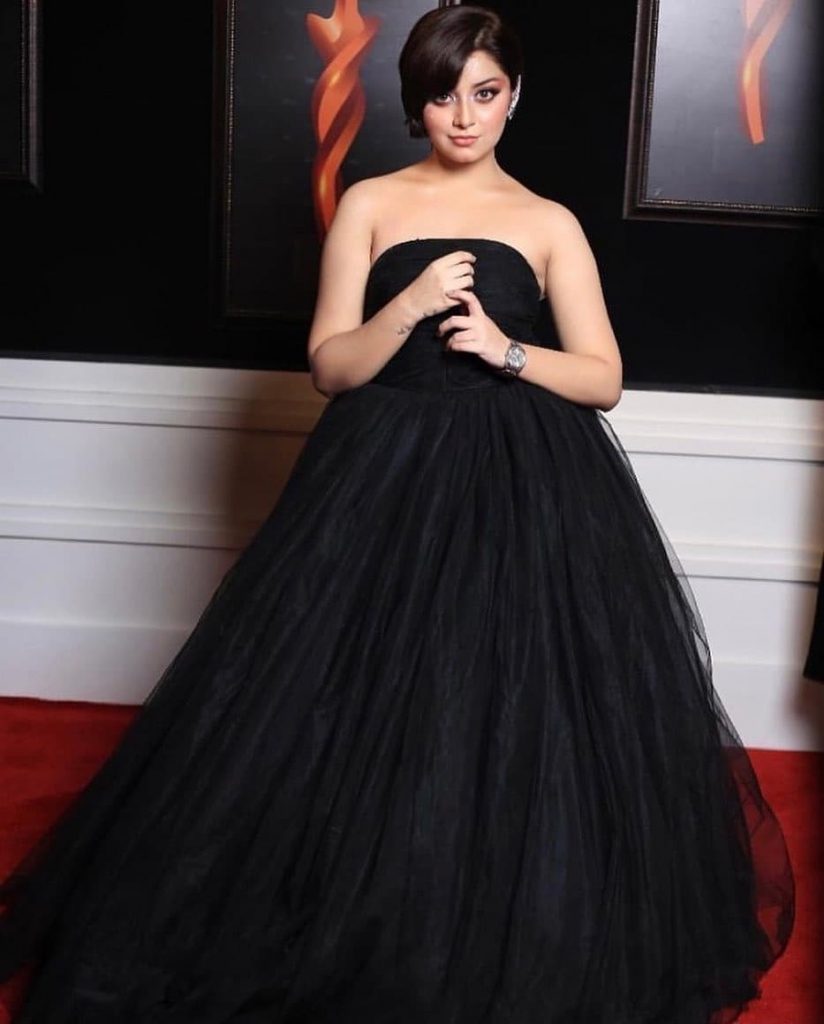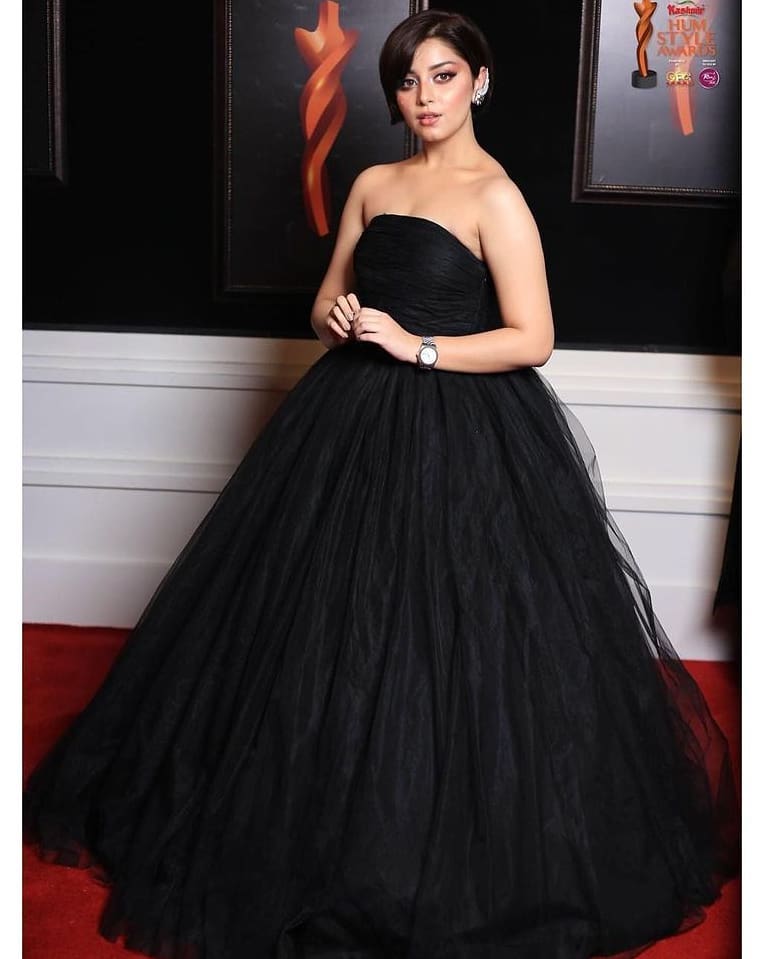 Alizeh arrived at the red carpet with panache and treated the photographers to twirls of her black ball gown. A pair of sparkling ear cuffs and a silver watch accentuated her minimalist look.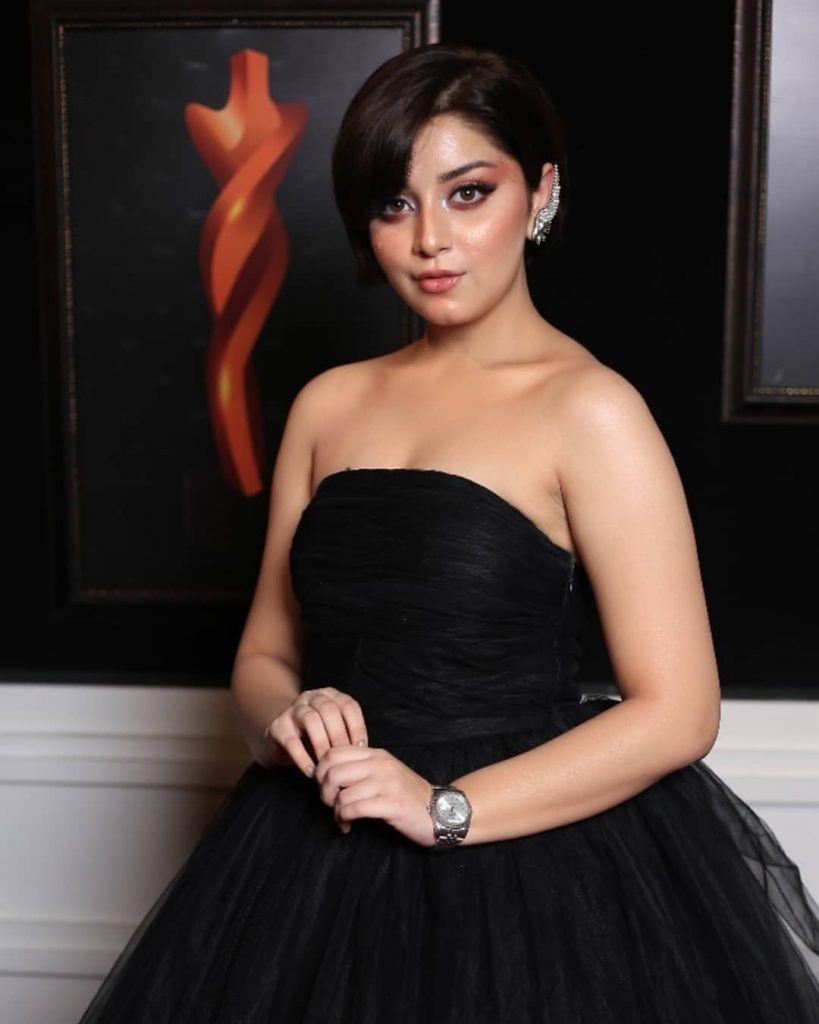 Despite looking super gorgeous the netizens criticized Alizeh for her dressing style. The internet was flooded with memes after Alizeh's pictures went viral on social media. Check it out!
Hun razi ho?#AlizehShah#HumStyleAwards pic.twitter.com/cFJleszx66

— Mudassir مدثر🌻 (@Mudassiir_5) July 5, 2021
Every Masterpiece has its own Cheap Copy🙄🌚😂#AlizehShah pic.twitter.com/Oq4ynTgML1

— Nimmz__🔥 (@Chlo_shaba_kato) July 4, 2021
lundy k angrez 😶#AlizehShah pic.twitter.com/12NCZ1ZGPl

— Anonymous (@An_Anonymous22) July 5, 2021
#AlizehShah
First semester. Last semester. pic.twitter.com/lG5IxKvoVz

— it's Mee🇵🇰❤️ (@AsmatAl15318277) July 5, 2021
That's Why i have Some Trust Issues 🙄🙄🙄#AlizehShah pic.twitter.com/9uQDZSwx8R

— Ayemanmalik01🇵🇰 (@Ayemanmalik01) June 30, 2021
We want
Girlfriend like her. Wife like her

End of disscussion#AlizehShah #HumStyleAwards pic.twitter.com/8yfqS3KmEJ

— Arslan Rafique (@ArslanR70413271) July 5, 2021
Fixed 😆#HumStyleAwards #AlizehShah pic.twitter.com/QH6apCW4uJ

— XarMad Tweets (@XarMad_Official) July 5, 2021
My Tribute to #HumStyleAwards2021#AlizehShah pic.twitter.com/fZVIzKBQPq

— Zarrar (@ZararSSg001) July 5, 2021
A boy's dressing is far better than the girl.
And they say they have no equal rights😠#HumStyleAwards2021#AlizehShah pic.twitter.com/uyDh2LVBqN

— Unknown Here (@unknow_here) July 5, 2021
One word for alizeh shah. I use one word kanjara.
And the dress which is wearing represent our society?
#HumStyleAwards2021 #AlizehShah #lanatAlizeShah pic.twitter.com/erwvSWxWFN

— shahab ali (@shahab578) July 4, 2021
In the world full. Be like sana
Of #AlizehShah.etc Khan #HumStyleAwards pic.twitter.com/3tlu6SRbYM

— Arslan Rafique (@ArslanR70413271) July 5, 2021