Pakistani Dramas are improving each day where you can see a better project than the previous, leaving you in an utter confusion when it comes to deciding which one had an upper hand on the other. The success of every drama depends on its TRPs, which totally depends on the the viewership the serial was able to earn. Although Pakistan's drama industry has had been a significant one since the day it came into being, the last three years, that is, 2010-2012 can be declared important. This year is about to reach its end and this is the right time to share the latest rankings that are been leaked by wikipedia. According to the statistics been revealed by the authorities, the following 10 dramas were able to drag viewers' attention, the most. Have a look!
1)Humsafar
Year: 2012
Director: Samad Sultan Khoosat
Channel: Hum TV
TRP: 13.8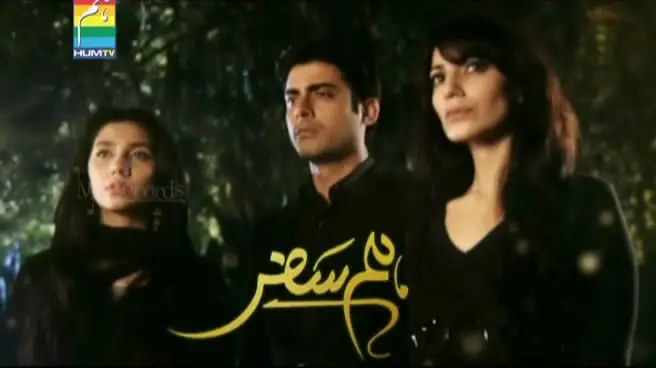 Certainly Humsafar doesn't needs an introduction. Farhat Ishtiaq has given an otherworldly and incredibly tremendous story of possession, passion, love, desire and devotion through her words which when got on air left no home and heart untouched. It is a sentimental love, and an eye-opening story of love and rejection, of proud and attitude, a story that deserve a fair chance to see.

2)Meri Zaat Zarra-e-Benishan
Year: 2009
Director: Babar Javed
Channel: Geo TV
TRP: 10.0


It is a heart touching emotional story of innocent, meek and simple girl, Saba who goes through a terrible face while in between faith and reality. 
3)Qaid-e-Tanhai
Year: 2010
Director: Babar Javed
Channel: Hum TV
TRP: 9.8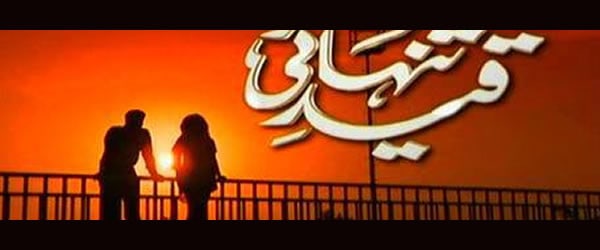 A tale of solitary souls, Qaed-e-Tanhai is the marvelous and outstanding story of Aisha and Moiz, where it is unlike other Pakistani dramas, had great ending where Moiz finally achieves what seemed to be impossible for him; a nice, happy family.
4)Meri Ladli
Year: 2012 
Director: Nadeem Siddiqui
Channel: ARY Digital
TRP: 8.9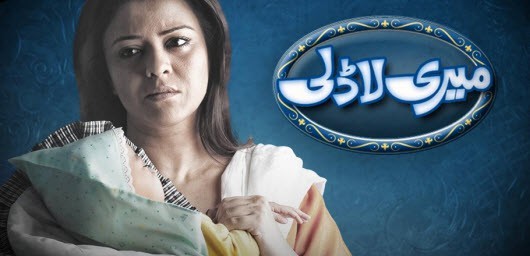 A story that defines that  a wrong move can turn the tables for entire life. A woman that runs away with a man but later he dies and she resides at her brother's place with her daughter. The entire life she work like a maid,grooming her beautiful daughter, Esha. Later Esha's mother dies.  All in all, a great serial.
5)Main Abdul Qadir Hoon
Year: 2011
Director: Babar Javed
Channel: Hum TV
TRP: 8.8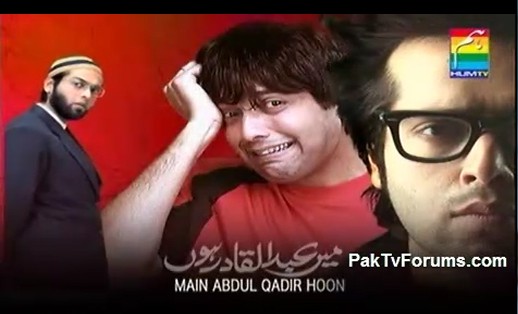 A story of heartbroken Abdul Qadir who flies over to America as the most disobedient, alcoholic, smoker and gambler but later returned and surprised his mother by supporting a beard and wearing a cap. See to find out what has happened and what made him to turn back to Pakistan.
6)Thakkan
Year: 2012
Director: Amin Iqbal
Channel: ARY Digital
TRP: 8.5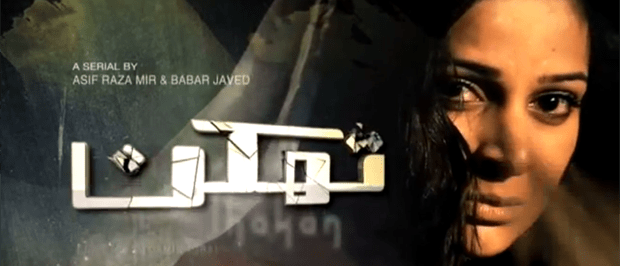 A woman can do anything just for her family even if it meant to devote her life for her family. It is a story that defines a life of girl who takes care of her family and becomes man for them. She sacrifices her wishes and desires, just to help her younger brother to keep studying, support the family and her selfish mother do not marry her to the guy she is in love with because of a thought that who will take care of her family. Watch through the entire episodes to sees the glorious and outstanding moves.
7)Daam
Year: 2012
Director: Mahreen Jabbar
Channel: ARY Digital
TRP: 8.4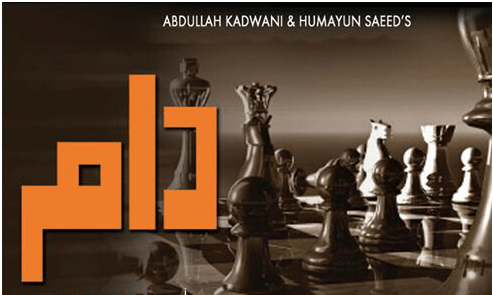 Friends are meant to stay together and forever, friends are made despite of status and desires but once difference are created friends can never stay same no matter how old the friendship is. It is a unique story of love and friendship, where a friend sacrifices the love just for the sake of friendship.
8)Mera Saien
Year: 2010
Director: Babar Javed
Channel: ARY Digital
TRP: 8.3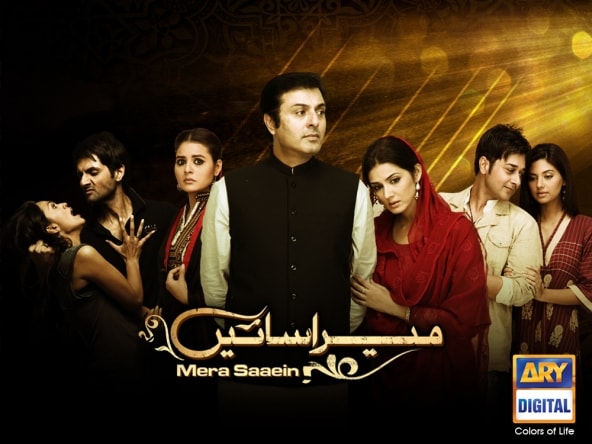 It is a tremendous story of an ultimate desire, wish and fondness for a son. A guy of daring, dashing and dauntless personality who seems to have no heart because with his heartless, harsh and hateful behavior towards his wives who can't get him a son. One after the other he keeps marrying and finally gets what he wanted after his death by one of his wives. The drama was liked by majority and now there is a second season of it.

9)Uraan
Year: 2010 
Director: Yasir Nawaz
Channel: Geo TV
TRP: 8.2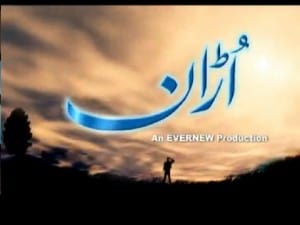 The story revolves around three ladies who by the twist of fate are connected to each other due to the same guy who uses and blackmails them to marry and exploit them. In unimaginable circumstances these ladies manage to bring the real face of the guy to the society and punish him for his evil deeds.
10)Jahez
Year: 2012
Director: Babar Javed
Channel: Geo TV
TRP: 8.2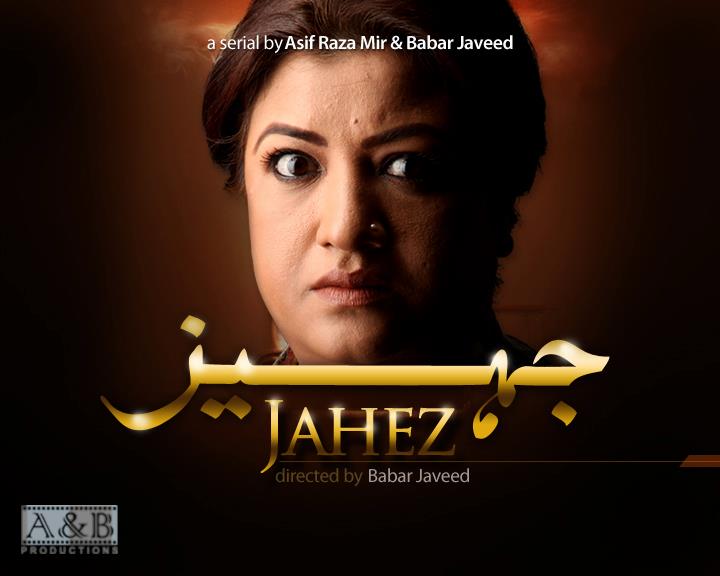 This drama has shown the burning issue of the society, the dowry system, which is one of the main reasons the girls remain unmarried, who can't afford the jahez and those who got married are either burn to death or accused by family over dowry. The serial defines what could be done to eradicate the concept; it should be seen because it reveals the reality.
Please do not hesitate in adding your views about the rankings, Share your personal rankings if you disagree with this one. Your comments are precious. Stay connected!
Blessings,
Nida Zaidi