Sadaf Kanwal and Syra Yousuf are the two brilliant names of our showbiz industry , the two have been into the comparison right after the marriage of Sadaf Kanwal and Shehroz Sabzwari.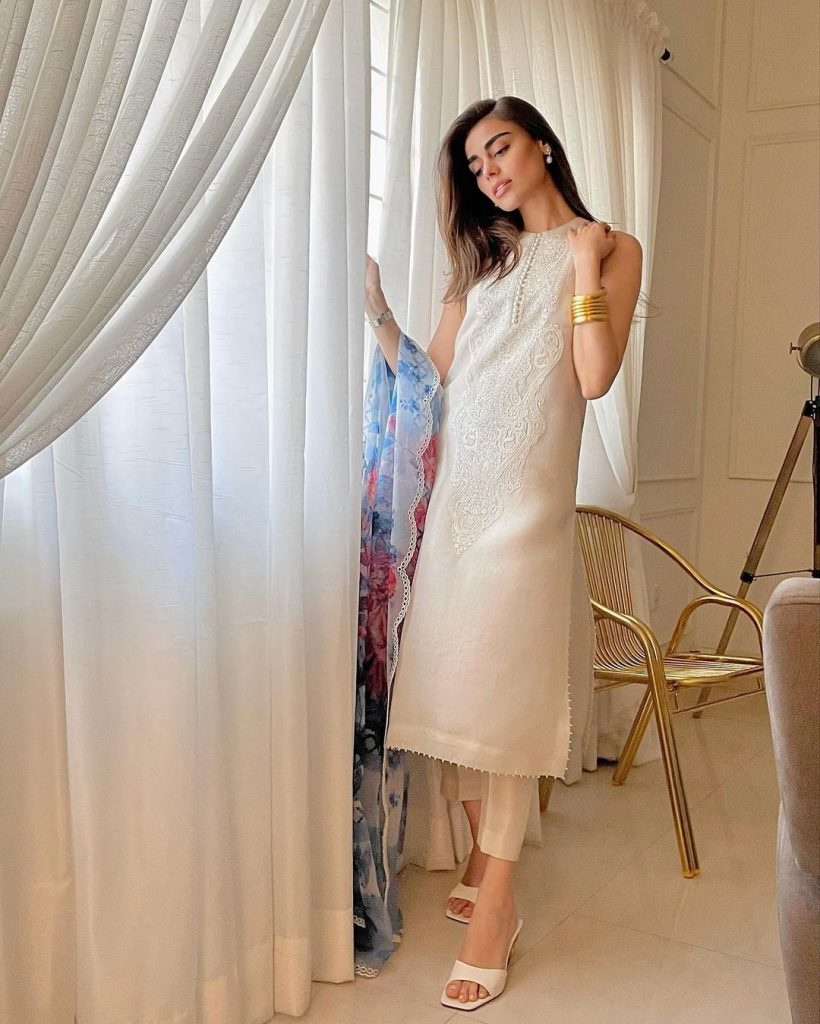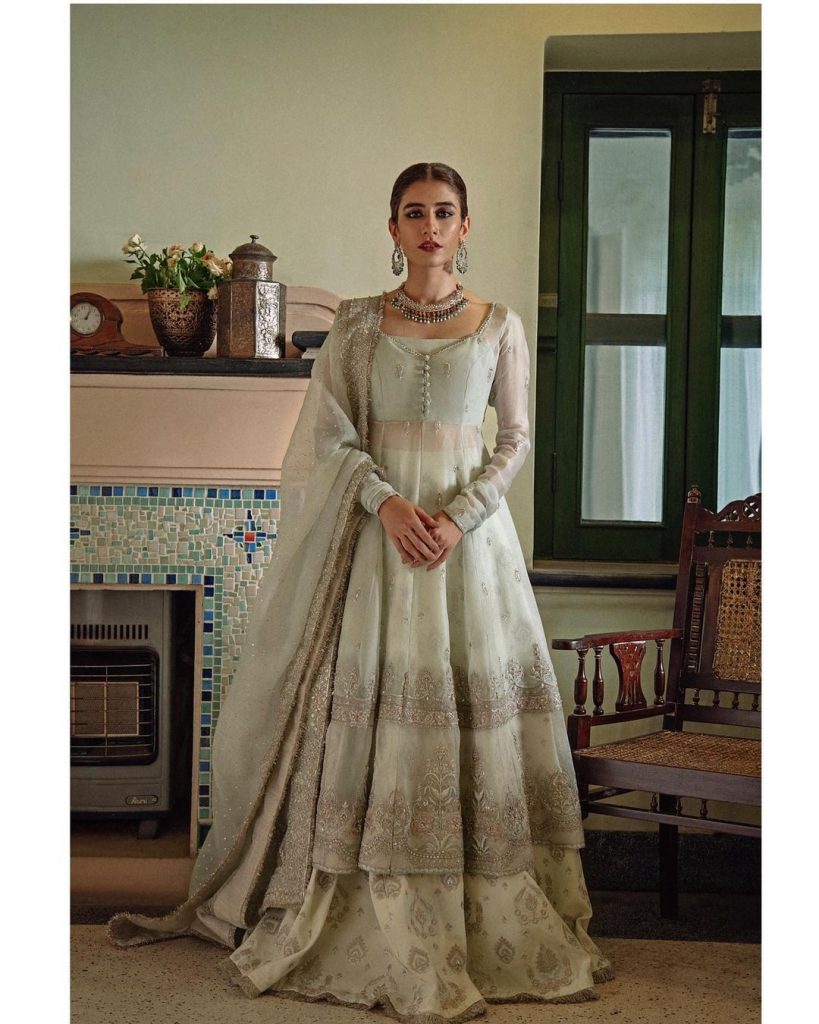 Netizens always keep an eye on both and also compare both the actresses . Many fans often blame Sadaf as a home wrecker, however, Shehroz and his cousins refuted all such claims and blames of public. They say that Sadaf has nothing to do with what happened between Syra and Shehroz.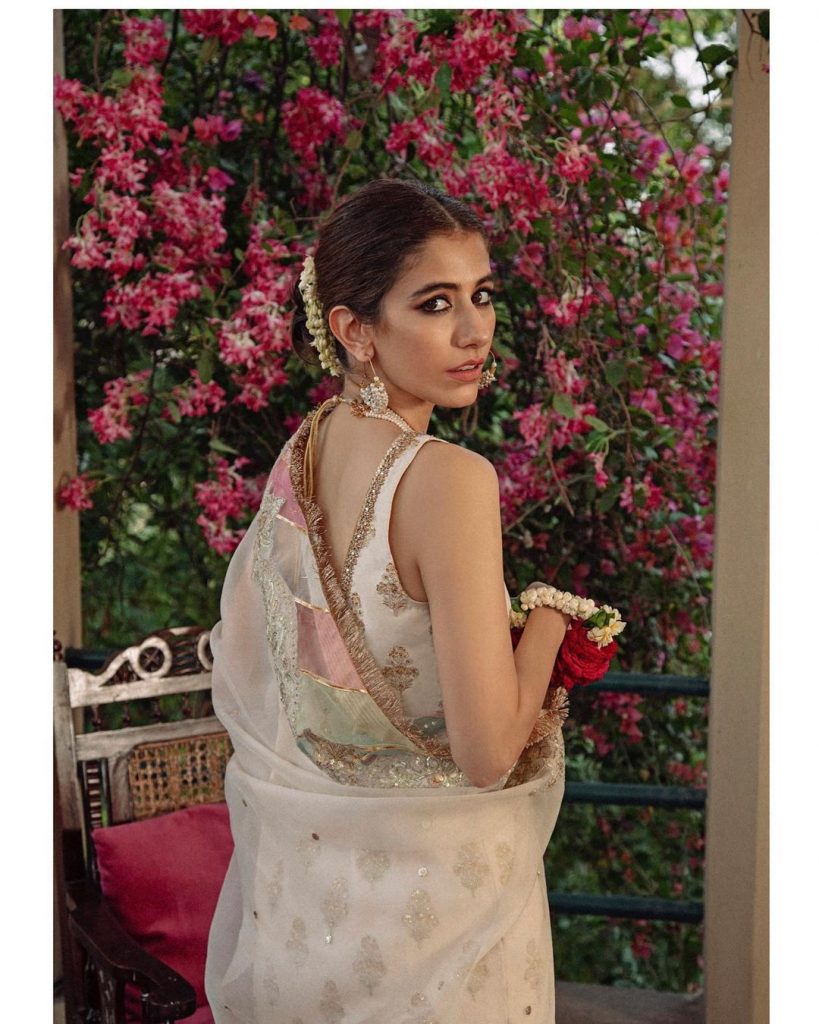 Yesterday , Saira Yousuf has posted a famous quote of Earnest Hemingway reading , "
" The best people possess a feeling for beauty, the courage to take risks, the discipline to tell the truth, the capacity for sacrifice. Ironically, their virtues make them vulnerable; they are often wounded, sometimes destroyed."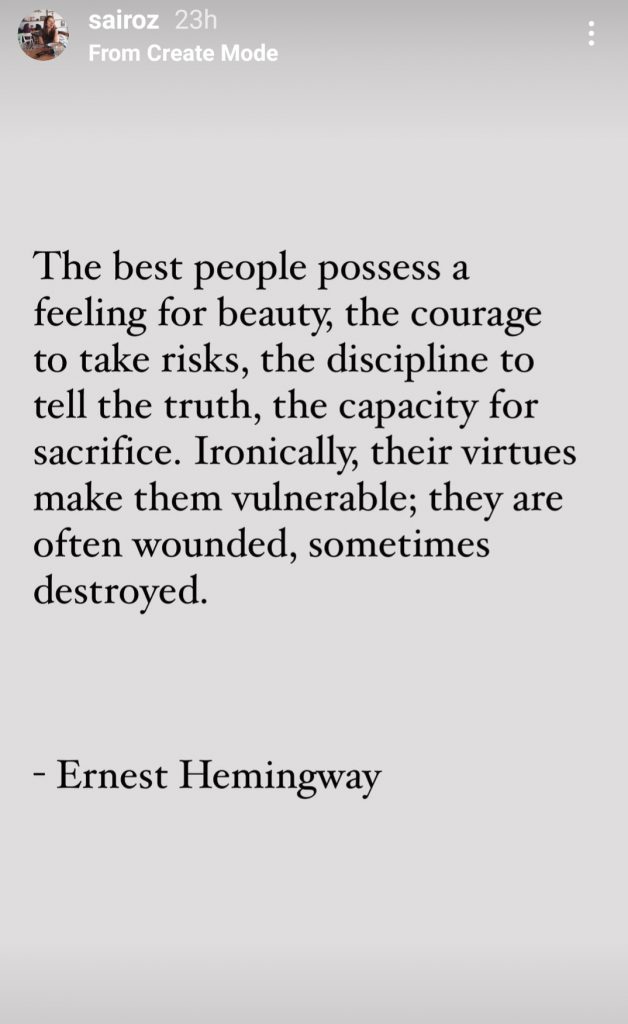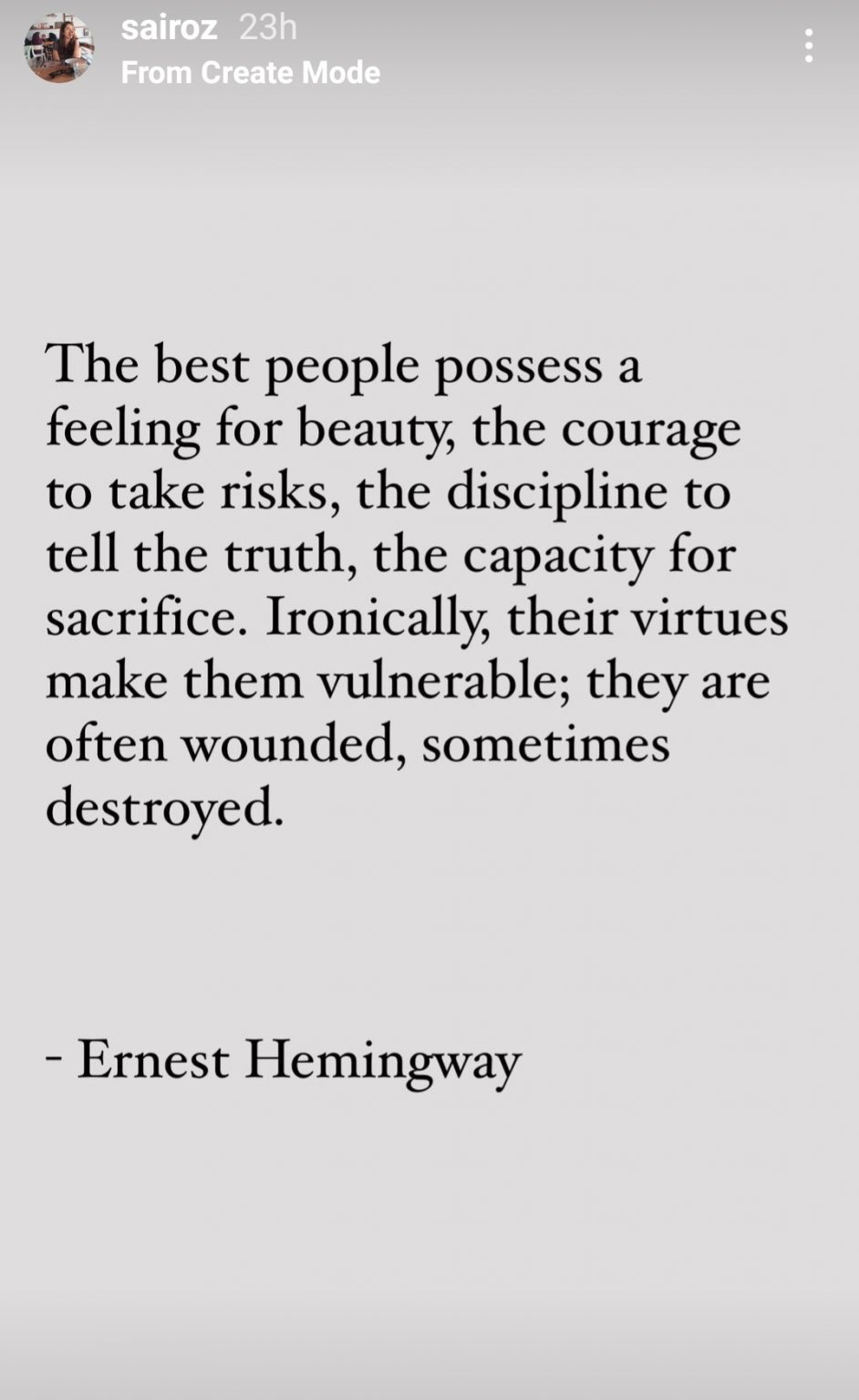 Sadaf Shehroz took the offence to her story and was quicker enough to reply to that. Sadaf also posted a story saying , " Don't play the victim to circumstances 'YOU' created "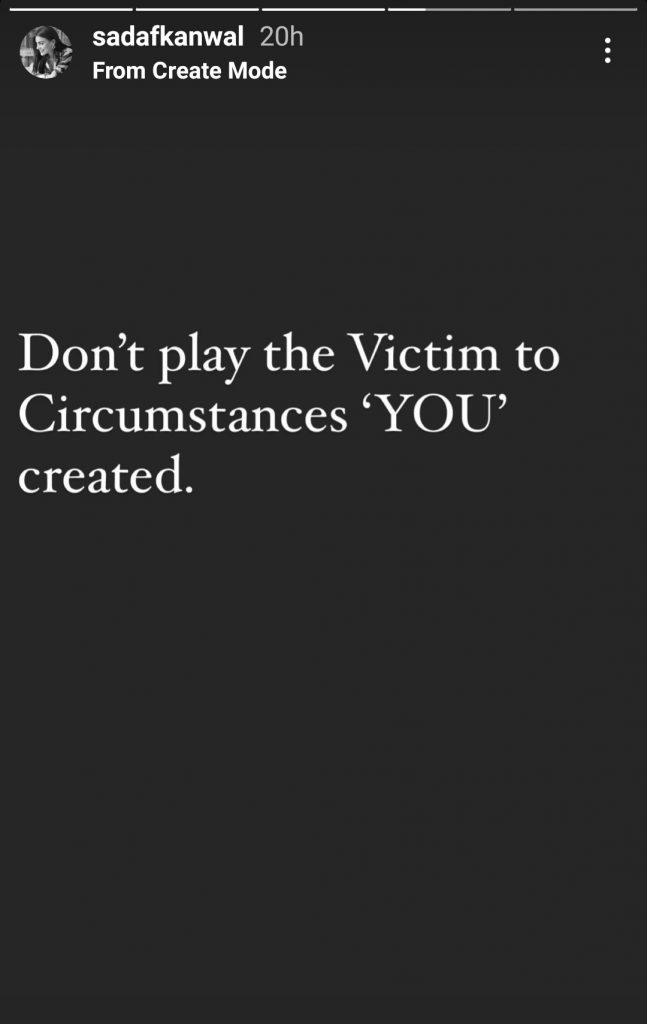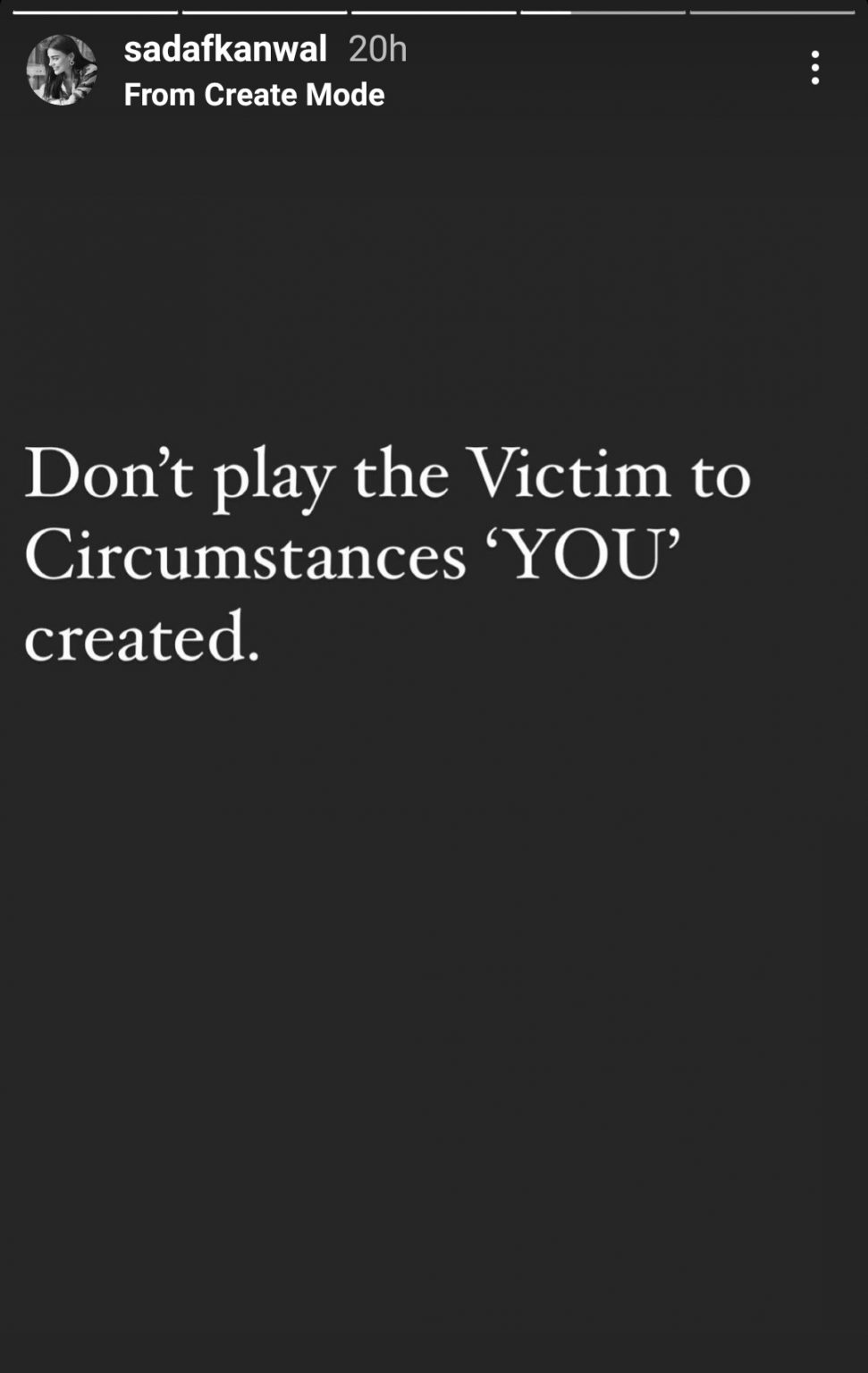 It seems that Sadaf is not at all okay with Syra Yousuf , getting the sympathies of fans . What do you guys think about this indirect feud between the two?