Parents in Pakistani dramas often play the role of the zalim samaj. Therefore, every once in a while it is great watching characters who break free from this stereotype. Such characters are always likable which do not fit a certain box especially those of the immediate family of the leads. The supporting characters in dramas, in general, play an important role in keeping the viewers engaged. If the leading characters do not have a real relationship with these supporting characters then the entire drama loses its appeal. The parents of the leading characters in Pakistani dramas play a pivotal role. Sometimes these parents are the ones driving the story forward in some of them or the other. Their choices and personalities reflect upon that of their children. It is so important that these relationships and characters should be shown on screen in such a way that their scenes make the viewers feel whatever they are going through.
This season, it is good to see certain parents who actually take a lead at some point in the story. Dramas at the end of the day are a depiction of reality and in real life, parents play an important role in the lives of the children. Those dramas in which this relationship between the parents and children is well-established are always the ones people look forward to the most. We get to watch all kinds of parents in Pakistani dramas, those who are a bad influence, others who just look the other way, some who disappear when the need arises, and then there are those who are the reflection of what parenthood is all about. It won't be wrong to say that some of these 'likable' om-screen parents also give inspiration to other parents.
Here is the list of some of the most likable parents in current Pakistani dramas:
Najma (Dil Na Umeed Toh Nahi)
Najma is the most admirable and inspirational mother in Pakistani dramas right now. Samiya Mumtaz has played this character with the utmost precision, making the viewers understand Najma's strengths and struggles even better. Even though Najma's husband has always been against their daughters' education, she has done everything in her power to make sure that her girls get the education as well as the upbringing that would make them strong and enlightened individuals. The most appealing aspect of this character is that Najma never loses her cool, she has the mental and physical strength to cope with the challenges and she always finds a way out of every difficult situation. Even with minimal resources and absolutely no support, Najma possess resilience and positivity like no other. Her daughters have always been her strength even though her husband tried his best to turn them into her weakness!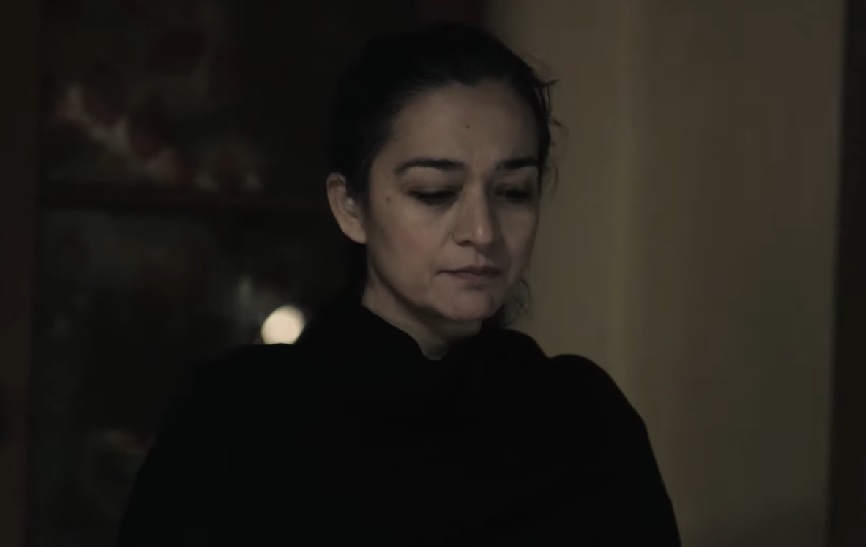 Even though Najma herself is constantly busy with household chores, she always encouraged Nasim Zehra when she wanted to play cricket. She is an amazing combination of old school and open-mindedness. Even with all the setbacks, she always managed to find a way out and see the positive aspect of every situation. All those women out there who do not have the ideal circumstances and are mothers should definitely be taking notes while watching Dil Na Umeed Toh Nahi because Najma is the inspiration which they might need to go on. There are few female characters who leave such a lasting impression and Najma is surely one of them.
Qudsia (Safar Tamam Hua)
Samina Ahmed is a phenomenal actor who makes sure that she brings out the best in every character she plays. This is the reason why she makes the viewers fall in love with every positive character she plays. She is playing the role of a loving and wise single mother in the drama serial Safar Tamam Hua. Her character isn't flawless since it seems as if she did not give the kind of attention to Jamal which he needed growing up. This is the reason why she puts up with Jamal's unreasonable behavior every single time. There is a part of her that feels guilty for not raising him right. Also, there have been times when she made certain decisions that were not ideal. However, for the most part, she is an extremely loving person with a big heart. There have been many instances when she could tell the difference between right and wrong instantly. These quick decisions by her made a huge difference in the direction the story was going to go. In the recent episode when Nazo accused Sami of harassing her, she did not believe her and took a stand for Sami.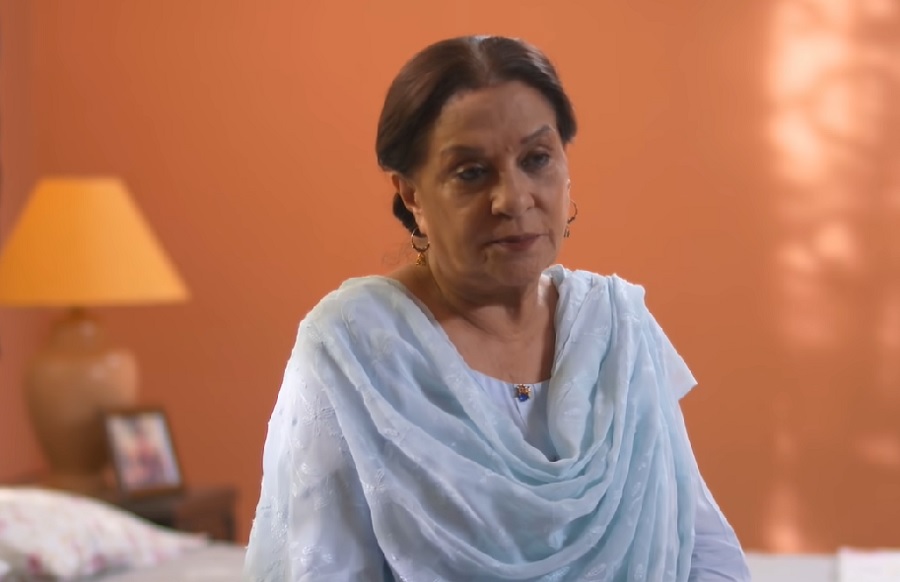 Unlike many other parents in Pakistani dramas, her character has been written down in such a way that it has different shades and dimensions. Her journey is equally heartening and engaging. Sometimes she is shown struggling to make sane decisions in the midst of all the pressures and against all odds. At other times she takes the best decisions at the right time. Her caring and loving side was evident from the first scene of the play when she was shown worrying about Anoushay and Rija. She is a strong woman with a big heart.
Majeed (Dil Na Umeed Toh Nahi)
Allah Rakhi's father Majeed in the drama serial Dil Na Umeed Toh Nahi definitely failed his daughter when he gave in to the pressure but even then his love for her was such that he qualifies to be a part of this list. He loved Allah Rakhi dearly, something which was evident right from the first scene of this father-daughter duo together on screen. He always wanted the best for his daughter and it was only due to his upbringing that even after going through so much this young woman did not give up. She fought against all the odds because she had someone like Majeed who raised her. The writer Amna Mufti has made sure that all her characters have some vulnerabilities and flaws. Majeed was always weak and vulnerable because of his financial stature. Even though he was always shown as someone who wanted the best for his daughter, he had to do something entirely different because he was poor and helpless.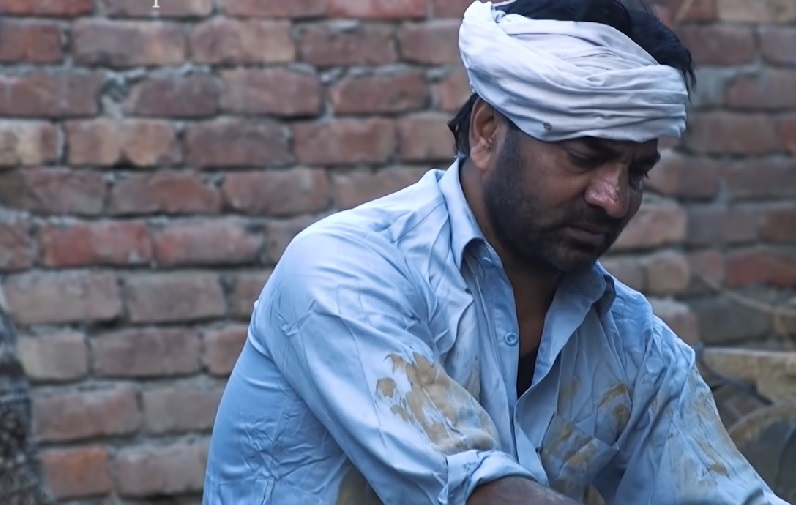 This character is the perfect representation of all those poor people who are capable of raising their daughters with love but lack the finances to give them the kind of future they want for them. Even though Majeed toiled hard all his life, he always struggled and his love for Allah Rakhi was always the most special part of his character. The actor playing Majeed's role definitely deserves tons of credit for giving a worthwhile performance throughout the drama.
Jalal & Zakiya (Aulaad)
Aulaad is one of those rare drama serials which actually revolve around the parents. The actors who have been chosen to play Jalal and Zakiya's role nailed their characters and made the viewers relate to the ups and downs of their journey. Muhammad Ahmed and Marina Khan have been impressive as Jalal and Zakiya. Both these parents worked really hard to raise their 3 sons and 2 daughters, they are full of love and expect the same love in return. However, their sons let them down repeatedly while their relationship with their daughters kept them going. Jalal has made many decisions which we do not necessarily agree with but through this character, the writer has shown the viewers that parents should not have so many expectations from the children and should save something for their own future too. Zakiya is definitely the less impulsive character who most often does damage control where necessary. Their relationship with their special needs daughter gave representation to all such parents who struggle behind closed doors but at the same time have so much love to give to their children.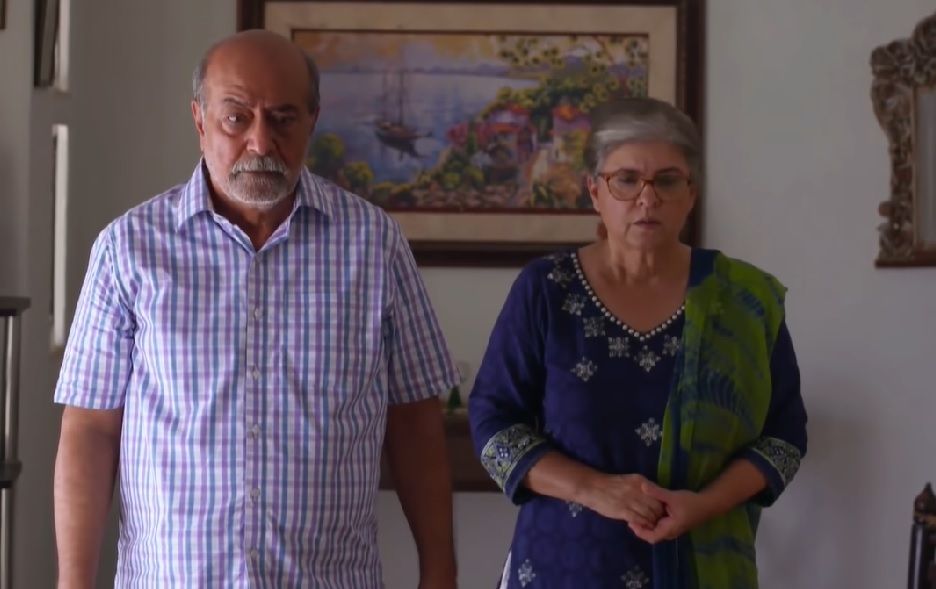 The unconditional love Zakiya and Jalal had for their children for the longest time made them the best parents. Even now their attitude towards their sons is completely justified.
Nargis (Pehli Si Mohabbat)
Pehli Si Mohabbat is breaking stereotypes in more ways than one which is why Nargis is not like all the other parents on this list. She is a much younger stepmother who doesn't come from the 'ideal' background yet she has impressed the viewers more than once. Nargis is fierce and sensitive which is a rare combination. Rakhshi took her time warming up to his stepmother but once this bond was developed, it was unbreakable. The practical and fair side of Nargis' personality makes her the best and the wisest parent on this list. She supported Rakhshi until she knew that her love story stood no chance against her father's will. Apart from that, she keeps on giving Faiz Ullah reality checks, saying things that Rakhshi does not have the courage to say to her father. Nargis is a strong woman who is also sensitive and intelligent. Her character is appealing and as a mother, she is doing better than most mothers in Pakistani dramas.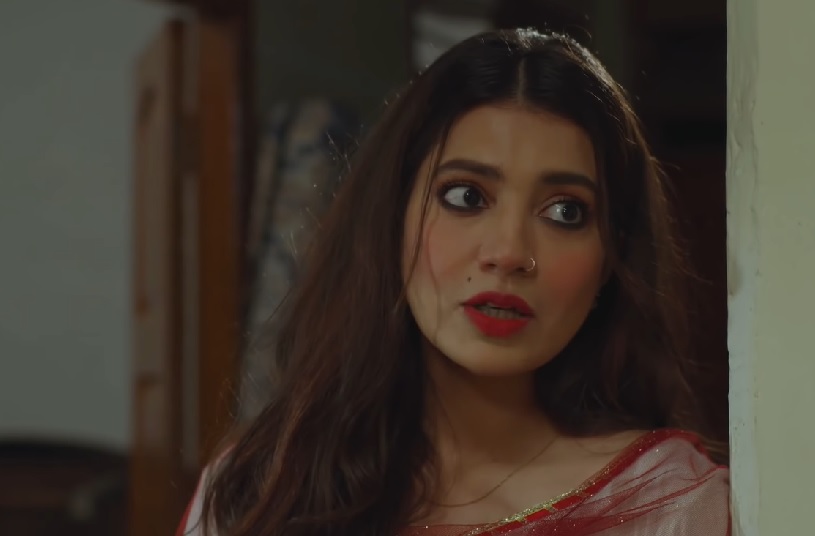 Usually, in Pakistani dramas, stepmothers are shown in a negative light but Pehli Si Mohabbat shows how this stepmother has been a mentor and a friend to Rakhshi. Rabia Butt's powerful performance has made this character even more appealing.
Moosa's Mother (Raqs-e-Bismil)
Moosa's mother in Raqs-e-Bismil is not a central character and perhaps did not even get as much screen time as some of the other parents on this list but she definitely left an impact because of her love for her son. She made the mistake of telling Zohra not to marry Moosa but she has always pleaded his case otherwise. Moosa and his mother's scenes together at one point were the most emotional scenes. It is unfortunate that her character took a backseat in many of the recent episodes but every time she makes an appearance you feel for her. She pleads Moosa's case even though she knows she won't be heard and her love for her son is unconditional. That is why it was rather unfortunate that this character was relegated to the background. Her relationship with Moosa was so heart-warming throughout until the unexplained disconnect in between! Nida Mumtaz has played many memorable characters and this one is certainly one of them.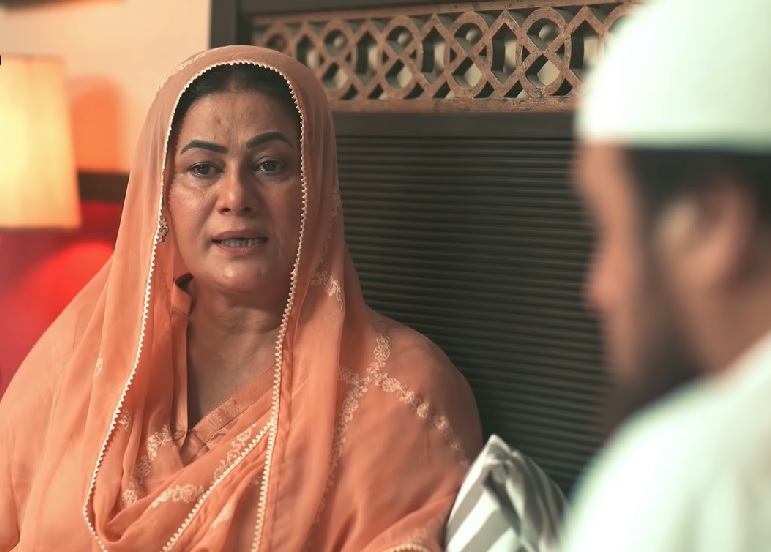 Which one of these parents is your favorite? Are there any other names that you would like to add to the list, please feel free to do so.