Haya is back and Farisa did everything in her power to make sure that she does not stay in "her" house for very long. Farisa knows only too well that Haadi is not the least bit interested in her and that he understands her better than anyone else in the house. This episode had its high and low points. The high points were the conversations between Farisa/Saim and Haya/Ramiz and the low points were the never ending cat fights between Farisa and Haya. Everything that was shown in tonight's episode needed to be shown but I must say that I did not enjoy this latest installment as much as the previous few episodes. There were a lot of questions popping up in my mind while watching tonight's episode which made a few things rather difficult to relate to. Yes! the marriage took place in haste but Maami should've had the time to buy at least some clothes for Farisa. The fact that Farisa had absolutely nothing to wear was very unrealistic. There was however nothing unrealistic about Farisa's shopping spree! This is the life she wanted and she was not going to wait to make the most of it. Farisa went and bought the same pairs of shoes because Haya had the same pair too because the poor girl does not have a personality of her own!! It also seems like Farisa is losing interest in Saadi fast.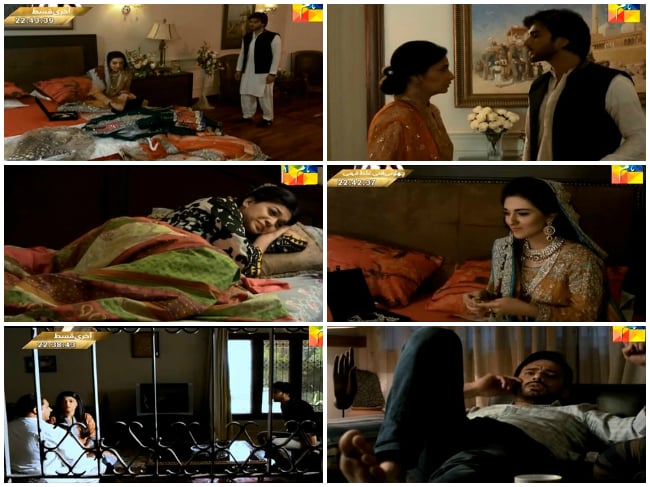 Haya might have been complaining about her Taya and Tayee with Farisa in the past but she is not a negative person at all, nor is she someone who would hurt someone on purpose or play games to get her way. Haya is clueless as to why her best friend who is also her cousin has taken an about turn. Farisa left Haya speechless every time there was a confrontation between the two because Haya does not know how to deal with the situations which Farisa keeps on putting her into. I did not enjoy the cat fights at all but I also understand that they were shown for a reason. Haya will move to her father's house in the next episode because of the situation in Haadi's house.
The chance meeting between Farisa and Saim was the highlight of tonight's episode. I am glad that Saim was shown for one last time before he went to the US and the things he said to Farisa were surely music to my ears. Saim knows Farisa more than anyone else because Farisa used to share all her "dreams" with him. He knows why Farisa "trapped" Haadi into getting married to her. His parting words showed that he knew what Haadi had gotten himself into.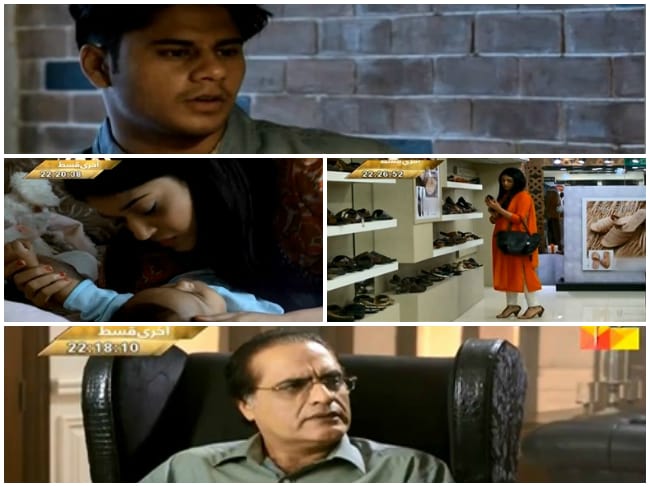 The conversation between Haya and Ramiz was very well written. It confirmed that Haya has started relying on Ramiz for emotional support but thinks of him as nothing more than a friend. Ramiz, on the other hand keeps on reminding Haya just how important it is to value someone who loves you. Haya's comment that you can't make someone love you was spot on but something tells me that Ramiz is not going to give up this easily.
I must say that Haadi and Farisa's forced marriage is sticking out like a sore thumb. I am still finding it very hard to believe that Farisa could make a fool out of everyone this easily or perhaps I am just too mad that this marriage which is not supposed to work took place. It would have been so much better if we were shown the circumstances that led to the nikkah other than Farisa creating those misunderstandings. Haadi is quite sure that he can go back to being friends with Haya the way he was before because after all this time Haya must have realized that her feelings for him were nothing more than an infatuation.
Haya's meeting with her father and her conversations with everyone in tonight's episode went to show that Haya has changed a great deal. She is more mature now and she values relationships more than she ever did before. We saw Haya complaining about how her father had abandoned her before but tonight when she was with her father it seemed like she was home.
This episode was strictly okay, some of the scenes were too long for my liking. The only alluring thing about the next episode's preview was that it suggested that we will get to see Haya and Haadi spending some time together.
Do share your thoughts about tonight's episode.
Fatima Awan