I am sure many of you would be aware of the name 'Alycia Dias' by now. It would be not wrong to say that she is the most hyped and 'in' singer nowadays as she has sung one of the most beautiful and melodious OSTs of recent times. She is known for singing both eastern and western songs to perfection.
Alycia started her career with the singing reality show Lux Awaaz Banaey Star which she won at the age of 17. Being too young at that time she chose to finish her studies before further pursuing her singing career. Last year, she made an official start of her career by making her first debut onstage with Nabila's hair show for L'Oreal Paris titled Somptueux. She performed alongside musicians like Emu, Ustad Nafees Ahmed and Shallum Xavier. Alyicia took over and personalized Louis Armstrong's version of La Vie En Rose, rendered Voltare in perfection and extended her natural vocals to narrating Dimitri's 'I'm a very stylish girl.' Their live performance was appreciated and applauded by the audiences and she left the audiences spellbound by her deep and melodious voice.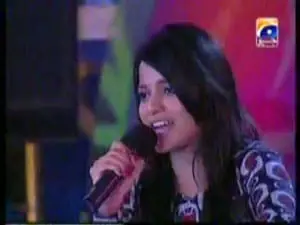 She then worked on two songs with the band 'The Milestone.' She sang the song Tumhi Ho which had a western touch to it with Ali Tim, member of the band and a popular singer of the 90's. She then sang another song Aag with Ali Tim and Charlie. Both the songs were unique with a mixture of eastern and western tunes and lyrics and was liked and appreciated by audiences, though not on a very large scale.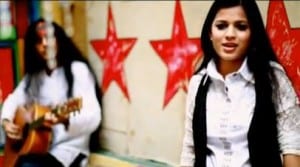 "Ali Tim recommended me to Nabila and Emu. We had a few days to rehearse before the show and I was nervous at the night of the performance, though I tried to control my nerves to make sure it didn't affect my voice. I always wanted to become a singer and this was like a dream come true," said Alycia.
Performing live and making her debut on such a large scale was like a dream come true for Alycia and although she was nervous, her performance did not reflect it as she gave an absolutely flawless performance.
Despite having no professional training, Dias is no stranger to music. She has been performing at the homegrown Club 777 in Karachi and has been trained by her father through tedious vocal exercises. Her father, Maxwell Dias is in the field of music for the last 30 years and audiences remember him for playing with Zoe Viccaji. So we can easily say that music is in her blood and she was bound to come into this field one day or the other as she was passionate about music since the very beginning.
She came into notice on a massive scale when she started singing title songs of some very popular shows. The first title song I heard that was sung by her was the OST of Noor. People may dislike Turkish shows but nobody can deny that its OST is beautiful. She has a perfect pitch and toning in her voice which makes her voice flawless!
The next OST in line is the OST of Daagh which was again a huge hit!
"Kitni Bewajud Hai Zindagi, Ke Mein Hun Yeh Mujh Ko Yaqeen Nahi…..Yeh Tamaam Zindagi Daagh Hai"
The lyrics of this OST are beautiful and Alycia's voice enhanced the effect of the beautiful lyrics.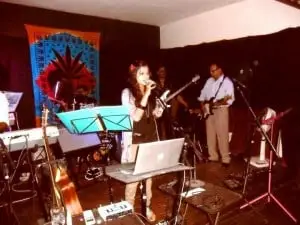 Then came the absolutely spell bounding OST of the show Dil-e-Muzter which was very well received by the audiences far and wide. I hear everybody appreciating this beautiful OST which was penned down by Waqar Ali who is known for writing so many title songs of dramas in the past. Alycia turned out be very humble and gave the credit of the song to Waqar Ali as she posted this on facebook:
"Guys i think the credit for Dil e Muztar should go to mr.Waqar Ali.. cause he is the man behind all the hardwork that was put into the songs..from vocals to music /composition /editing.. im just a singer who sang it..he is the one who brought feel into Dil e muztar..and it wouldnt have been a sucess without him….:)"
The title song of the show Nanhi is also sung by her which is a unique song and with a different tune which is very catchy and makes you hum along. She has also sung the OST of the drama serial Fareb.
Alycia is very much in demand as she has made a name for herself at an age of 20 which is a feat in itself! We hope to hear more beautiful songs from her in the future and wish her best of luck!
Mariam Shafiq