Facebook and other social media applications have become a medium for expressing love. People meet other people all around the world, communicate, become friends, fall in love, and marry.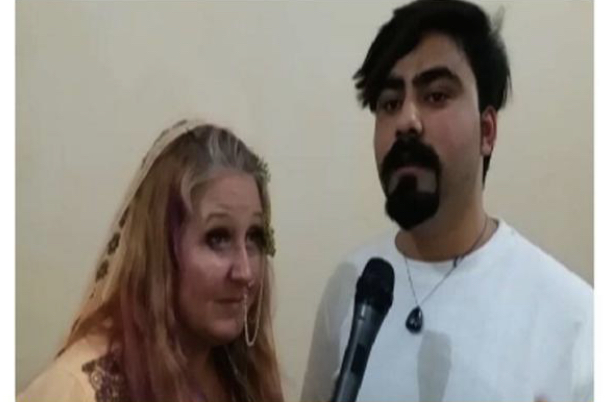 Another love story of an American lady, Marjory, and a Sialkot's hero, Zohaib, went viral over the internet. They met 4 years ago on Facebook and became friends. Zohaib and Marjory got engaged back in 2 years when she visited Pakistan for the first time to meet him. 
The American lady, Marjory flew to Pakistan again and they got married. Zohaib revealed that Marjory accepted Islam and changed her name to Fatima. Marjory loved Pakistani culture, traditions, and religion that made her fall in love with the country too. 
The two recently tied the knot and both are living a happily married life. Zohaib's family knew everything from the beginning and stayed in contact with her all the time. We wish you both live a healthy life together.