Boxer Amir Khan now does not make any news about his sports. All that is left are dirty scandals. The boxer has gotten into a scandal yet again and no surprises it is again about infidelity.
22-year-old beautician Sophia Hammani has just come forward to share that she had an affair with the boxer. A brief stint will be more appropriate to use for the said engagement. She told The Sun about her encounter with the boxer. She said that she knew Amir was divorced from Faryal after the whole fiasco that went down last year. She later realized that not only was he married but also became a father second time only 17 days before she ran into him.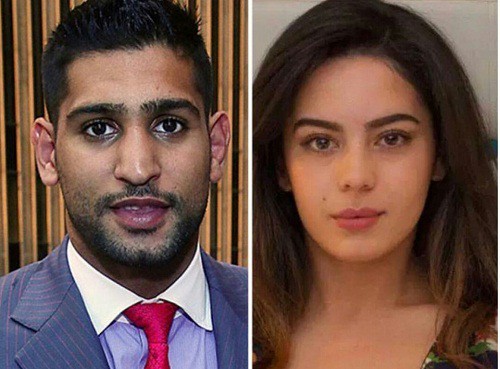 According to Sophia, Faryal found her number on Amir's phone and confronted her. Faryal was civil towards Sophia as according to the beautician they had a "sisterly talk".
Amir has denied the allegations as he took to Twitter and shared that a very drunk Sophia wanted to click a picture with him but was not allowed by his security and has later pulled off this stunt.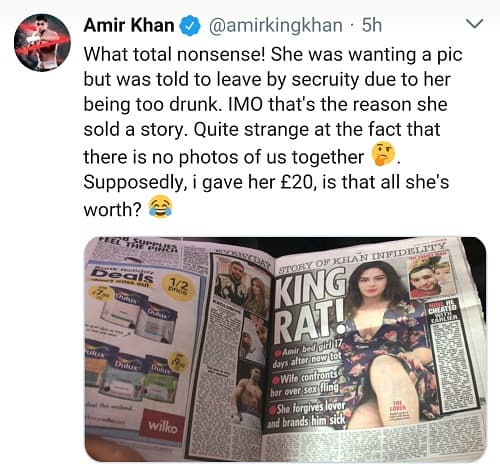 We do not know who is right but as a father of two beautiful girls at least Amir should try to act maturely!