Amir Liaquat Hilarious Parody by his Duplicate! Must watch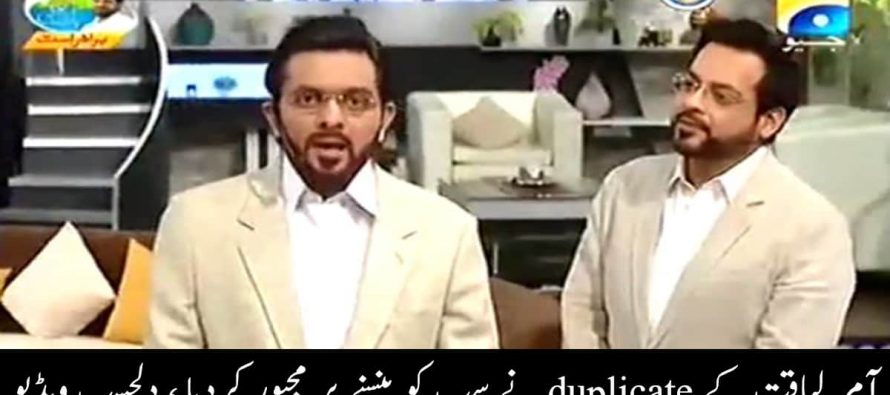 Amir Liaquat is known for his exclusive way of presenting things. Recently at his show Subah Pakistan, his duplicate or look alike arrived and started taking over the show. He made fun of everything and presented the show just as Amir Liaquat does. The audience was amazed and Amir Liaquat was shocked. Below are the videos do watch and get amused by it.

Written By: Moomal Hassan.
---