These two episodes were fast paced and the true colors of most of the characters were revealed in these episodes. Episode 19 gave hope that Izza and Altamash might finally accept and acknowledge their feelings for each other but the developments in the next episode made it impossible for Izza to even stay in touch with Altamash. Nazia executed her plan to take revenge from the Shamshernagar family and that changed everything for everyone involved. Nazia's negativity is growing with every passing episode and it seems like there is no end to the hatred between these families. Daneen got very little screen time in the latest episode but her frame of mind and stance was made quite clear in episode 19.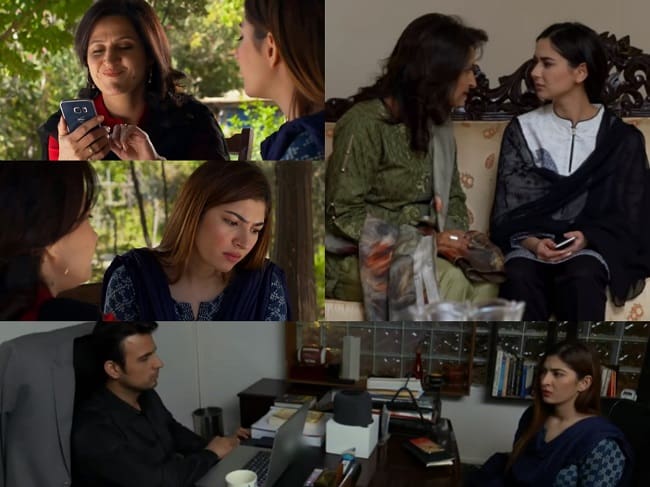 Flawed Yet Interesting Characters
The characters and the story continues to be interesting although at times it is more twisted than anything else. Even though Daneen is acting like a fool but you can't help but feel for her since a lot of what is happening is Areesh's fault as well. Areesh's character is a lot like that of Jamil from Aangan – he is always confused about what he wants from life and he lacks integrity. Some of the dialogues also remind me of the character Shehzad Sheikh played in Khud Parast. Although Areesh's character isn't the least bit likable but Shehzad Sheikh has done complete justice to it by translating all of his weaknesses superbly on screen. Areesh needs to grow up big time and he is too impulsive, emotional and at times selfish. Having a father like Ghazanfar and a daadi who is so headstrong could be the reason why Areesh never learned to make decisions on his own and stick to them.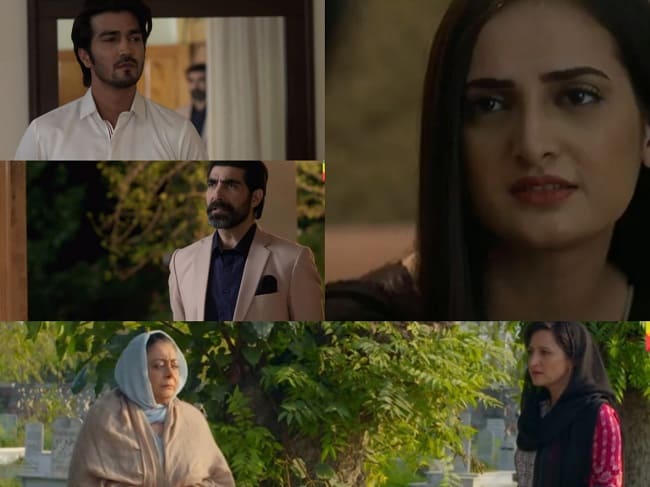 Nazia's character is like that of Bari Apa (played by Savera Nadeem) and I have a feeling that her end too will be a lot like that character. Daneen's father is completely missing in action which doesn't add up since he was always so close to Daneen and now after making such a big decision, the viewers needed to see what he has been feeling and going through. Saif's decision to punish Daneen showed what he was capable of and even though Daneen has not been the 'perfect wife' but she definitely deserves better than Saif. Daneen continues to be stubborn and unreasonable therefore this is another scenario which is quite messed up. She had the option of going home with her phupo but the fact that her father completely disowned her could be another reason why she is relying on Areesh more than ever.
The change in Altamash's attitude was the most positive development in these episodes. For a change he apologized to Izza, admitted he was wrong and told her the truth about Nashwa. Some of Izza's dialogues were repetitive but it was good to see this track moving to the next phase. I am waiting to see Altamash's reaction once he finds out what Nazia has done. I liked the way Izza told Kabir off and the way Kabir tried to dictate to her was also completely in line with his character. Kabir's character is actually quite interesting. Nashwa also has a sudden interest in Altamash and she is no longer trying to win him over to please her father.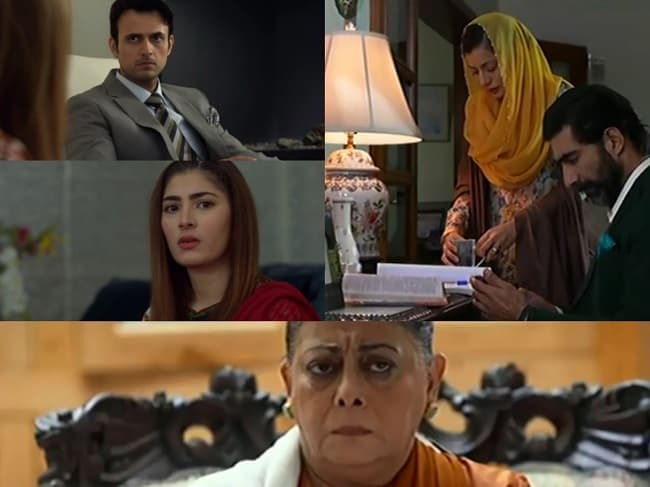 Ghazanfar's 'ghairat' and 'izzat' once again took a backseat in these episodes when he was shown confronting Altamash and Saif both. Ghazanfar and Nazia are more twisted than they are flawed. They let their hatred and ego dictate to them – for them 'winning' is everything.
Final Remarks
It isn't very often that such messed up scenarios and flawed characters have such an appeal. Anaa continues to be entertaining in its own way and a huge credit for that goes to the director and the actors involved. Even with things getting so dark at times, the overall feel of this play is never too gloomy.
Do share your thoughts about these episodes of Anaa.