This latest episode of Anaa had some shocking revelations, few scenarios which were not very convincing and others which made me wonder how this story will end. I have said this before, Anaa is not the kind of drama you overanalyze therefore I am not going to do that but Altamash's complete ignorance (considering the media was somehow covering this story – but why?!!) was not the least bit convincing. Other than that, this episode was fast paced and it showed that some of the characters deep down are still the same people they were in the beginning. Some of these characters are paying for the wrong decisions they took and others are merely playing in the hands of those who want to take revenge.
What I really like about this story is that everyone is fully responsible in some way or the other for the decisions they have taken and no one can really say that these relationships were forced on them. Most often in our dramas there is more focus on society and family but in this play there is more focus on each individual, which in my opinion is a mature approach.
Areesh Continues Playing The Victim
Areesh has gone from falling in love with Anya to feeling cheated and betrayed. It is almost as if he feels like he has a ticket now to do whatever he wishes just because Anya hid something about her past. Areesh's extreme actions and his short term planning is completely in line with his character. He has proven yet again that he cannot be trusted but Daneen is madly in love and cannot see that. Few weeks back, Daneen was trying to bring Areesh and Anya together but now that she has seen what Saif is capable of and after being abandoned by her family, Areesh it seems is the only escape. She wants to start over without thinking of the repercussions. In the previous few episodes it seemed like Daneen knew better now but once she found out that she will never be able to win Saif over, she was back to being her rebellious old self.
Nazia played a major role in getting the message across and Areesh like always, changed his mind a little too easily. Areesh easily passes as one of the most irresponsible male leads we have seen in dramas this year. Although there isn't anything remotely likable about Areesh but his character has been etched-out nicely and Shehzad Sheikh's performance couldn't have been better.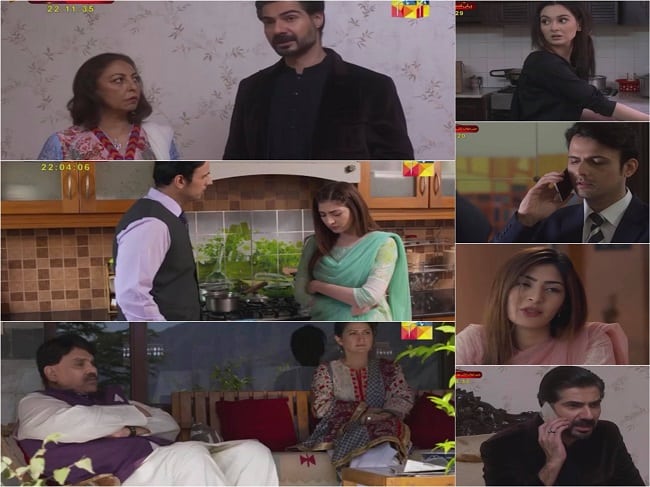 The Repercussions of Wrong Decisions
Daneen and Anya are two characters which are paying for their wrong decisions therefore although you feel for them but they don't entirely come across as victims. Daneen got married to Saif because she wanted to make Areesh jealous therefore she has no one else to blame but herself. Same is true for Anya, she chose to marry a man who she knew did not love her and didn't tell him the 'secret' even though she knew that she should have. That does not justify what is happening to these characters or how their husbands are treating them but by writing their tracks in such a way, the writer successfully avoided a few clichés. Hania Aamir's portrayal has been brilliant throughout, I absolutely love how she owns the reckless element of Daneen's personality in particular. Areeba Shahood has done justice to her character but the fact that Anya is a complete doormat makes her character less appealing.
Nazia's Plan
After finding out that the Shergarh family didn't have the financial edge any more and Izza needed to get married to someone rich and influential in order to get that edge, Nazia changed her plan altogether. She went back to her husband so that she could somehow convince Izza to get married to Altamash. It was good to see that her husband guessed that she had an ulterior motive. Tara Mehmood has played her role superbly, she makes you hate her character more with every passing episode. Farhan Ali Agha is extremely likable as the docile and loving husband. Izza ignored her mother because she is obviously really mad at her.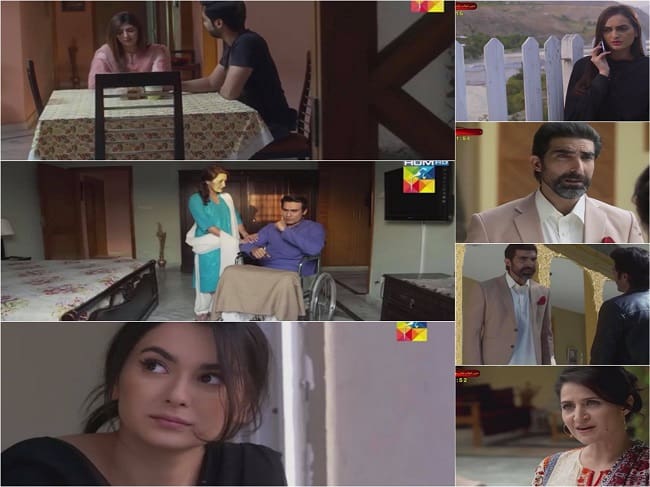 Altamash and Izza
Altamash is finally showing interest in Izza like never before but now the situation is such that Izza is too embarrassed and ashamed to talk to him even. Altamash's complete ignorance in this episode made absolutely no sense considering he is back in Pakistan. Surely a man like him is really well connected and in touch with media personnel. Naimal Khawar and Usman Mukhtar's performances however continue to be solid. Kabir bhai keeps you guessing since he can be quite unreasonable at times. Shamil Khan has performed really well too in a negative role.
Final Remarks
The story has picked up pace and it seems that things will only get worse before they get better. It is impossible to predict what turn different tracks will take. Hopefully Daneen will meet Anya at some point and she will make a good decision for Areesh since he can never take one on his own. Waiting to find out what turn the story takes now.
HUM is going overboard trying to promote Superstar. Showing an entire song from the film more than 10 times in a day and showing tickers throughout the day is awfully annoying.
Do share your thoughts about this episode of Anaa.
Top Trending Video