LUX Style Awards has just ended two days back, yet the colors it spreaded are still felt and enjoyed on different social media websites where the Pakistani audience is enjoying to know more about the ceremony and fact affiliated to their favorite celebrities. As expected, the results were quite fair and are appreciated by the drama industry fans all over the world.
Adding a real charm to the Awards ceremony, the fact that Humsafar finally got what it really deserved, is more than a treat for the "Humsafar fans" who are waiting to now watch the airing of 12th LUX Style Awards 2013 to see their favorite drama serial making a clear sweep in all major categories. The drama that broke all the records, achieving the highest ratings, and making HUM TV the most followed drama channel of Pakistan, Humsafar, has won 4 awards in the LUX Style Awards 2013. 
It was sensed that despite of doing wonders for the channel, Humsafar was somehow overlooked in the Hum Awards and was left untouched in many categories, not even nominated in major fields. Though the channel handed over a special award to the entire team of Humsafar, the viewers were not happy of not including Fawad Khan in the category of Best Actor. Making his way through a better platform, Fawad Khan has finally won the Best Actor award in Lux Style awards ceremony 2013, and as an added glow, it is his co-star Mahira who took home the award of Best Actress 2013 for Humsafar. More on this, an underrated director, who has always proven his capabilities with ventures like Pani Jaisa Pyar hai, Shehre-zaat, Ashk, etc,. has also made his way to the Lux Style award as the best director  for Humsafar. As a final blow to all previous records made by any drama serial lately, Humsafar brought the award of being the Best Drama (Satellite) home too!
See your favorite winners with their awards here!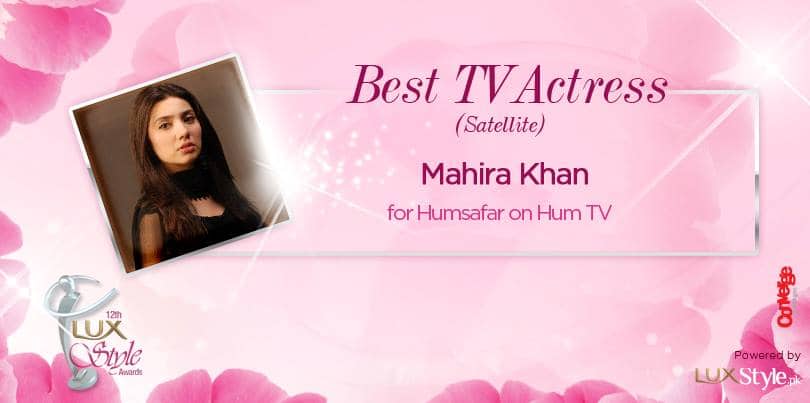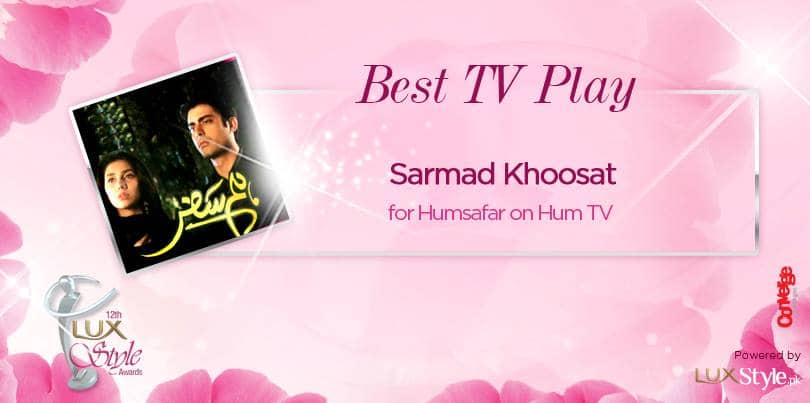 Congratulations to the entire team of "Humsafar"!
Wishes,
Nida Zaidi