Anwar Ali, has been an overnight star for Pakistani cricket. Pakistan beat South Africa in Cape Town, and Anwar Ali was judged man of the match. It was Pakistan's first win in any one day at Cape Town in seven attempts. Anwar Ali, 26 year old was making his one-day debut for Pakistan, while he has already played T-20 cricket. Anwar came to bat at a crucial time after the fall of seventh wicket, and Pakistan was in danger of being all out before fifty overs. Anwar and Bilawal Bhatti the other debutant played with courage and helped Pakistan post a score of 219. Later in bowling Anwar took cruicial wickets for Kallis and David Miller, which earned him Man of the Match and a win for Pakistan.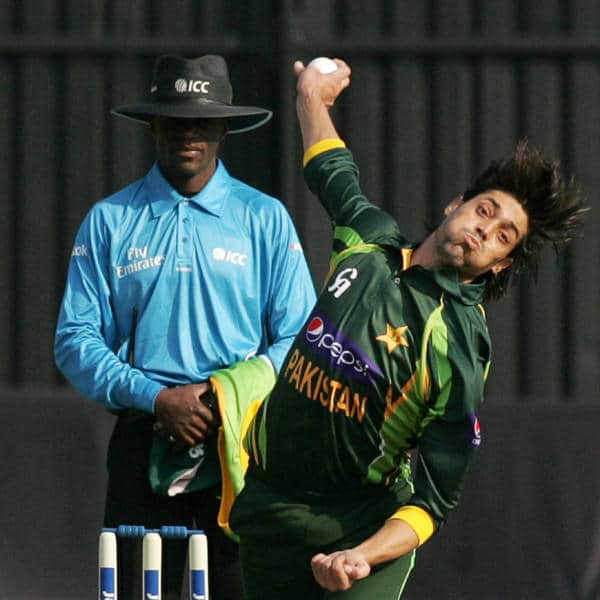 It was a dream fairy tale debut for Anwar Ali, making headlines every where but life has not been so kind to him always. Anwar belongs from a troubled and impoverished area of Karachi – Orangi Town. His father passed away when he was quite young, due to which he has to work at young age to share the burden of house. He used to press socks in a factory at that time. Anwar told, he used to earn 200 daily at that time which was insufficient for his family. His mother cannot even spare Rs 50 for him. But still he managed to spare time for his passion the game of cricket.
Anwar's dream came true when he was selected for trials of Under-19 team of Zone 5. He told, on the demand for regular practice I informed the coach that I do double job so its not possible for me. On that coach Azam Khan and Zafar Ahmed agreed to pay me 4600 rupees monthly and he never turned back afterwards. His consistent performance at zonal and regional level earned him a spot in national under-19. In final of World Under-19 Cup in 2006, his five wickets helped Pakistan to be champion.
Tale of Anwar proves that with consistent hard work and determination success can be achieved.
As Anwar strives towards making an international comeback, he remembers the stick he got from his father who used to discourage him from playing cricket.
"It's a waste of time, he would tell me. If he was alive now, he'd be really proud of me."
Here is the excerpt from Urdu Daily Express  and Ummat regarding Anwar Ali.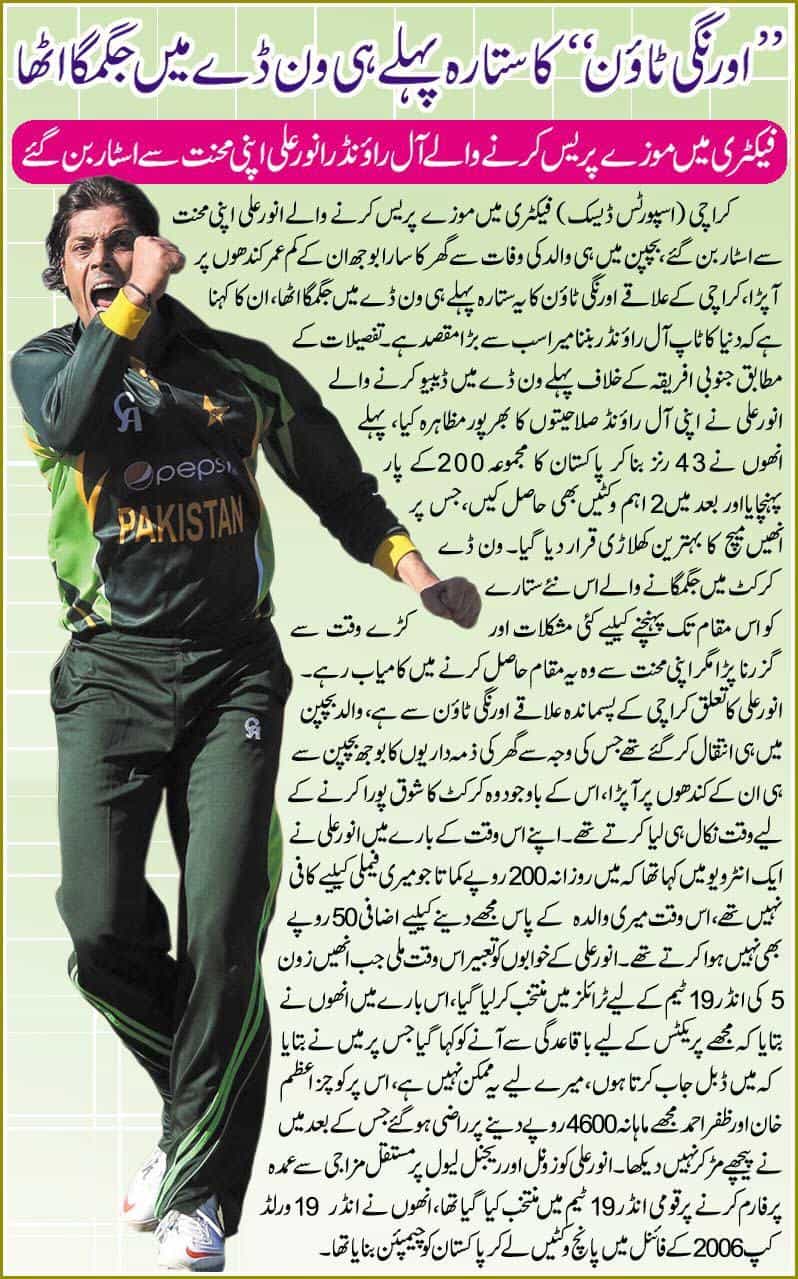 Thanks
Rashid Nazir Ali