Lately , Saira Shakira has got done a photoshoot of the products for Crimson by Ali Xeeshan. No doubt Saira is an excellent designer but this time when the pictures of the shoot came out , it caused problem to many.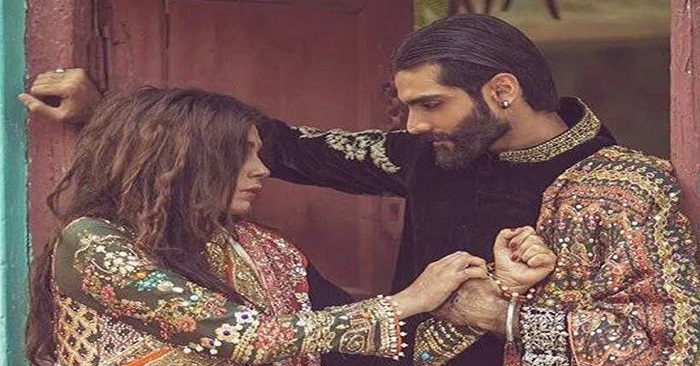 Social media spoke out loud against the way the pictures were shot, in a picture the model Sanam Saeed is standing and few men are starring at her in a very demeaning manner. This picture completely seems a support material for harassment.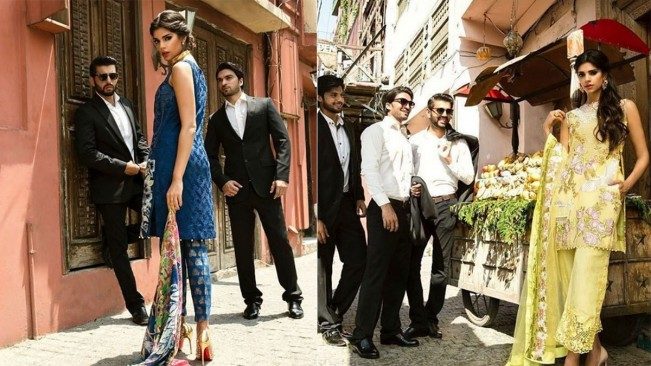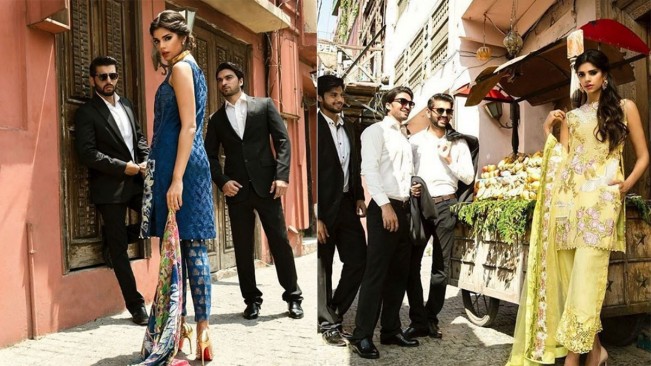 Another picture by Ali Xeeshan in which the model Amna Baber is standing with Hasnain Lehri and he is forcefully holding her wrist. This picture has also remained the talk of the town. The audience believe it projects male dominance.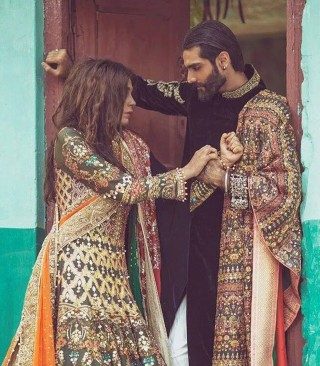 Saira and Ali both have tried to clarify the situation that the entire shoot was not done with such intention. Saira said in the Sanam Saeed picture we are trying to show that she is a celebrity and people are just attracted to her good looks. Saira also insisted that let the entire shoot come out and then people should decide what the exact theme is.
Ali also explained on Instagram that he has not thought of demeaning woman in shoot at all, according to him he was only showing the real face of our society. Ali has removed the pictures at Instagram as he believe that people do not want to face the truth.
Anum Akram of Crimson explains the entire thing as internet scandal and people are viewing the pictures out of context.No matter what the context is but pictures really are very disturbing. Sad but true!
Apart from the designers these celebrities Sanam Saeed & Amna Baber who are woman them self must be questioned that why they got ready for doing such kind of shoot, which is just a cheap marketing stunt.
source: dawn news.