Lately , Saira Shakira has got done a photoshoot of the products for Crimson by Ali Xeeshan. No doubt Saira is an excellent designer but this time when the pictures of the shoot came out , it caused problem to many.
Social media spoke out loud against the way the pictures were shot, in a picture the model Sanam Saeed is standing and few men are starring at her in a very demeaning manner. This picture completely seems a support material for harassment.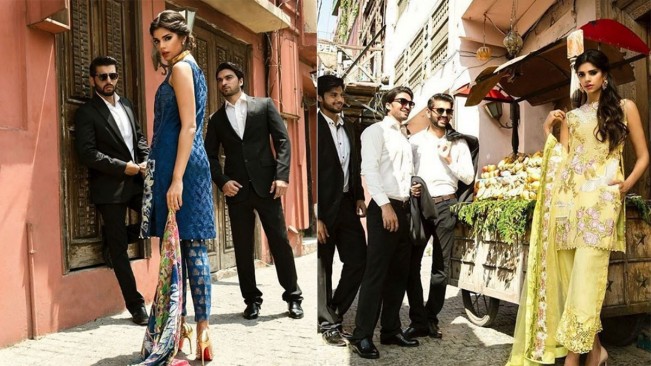 Another picture by Ali Xeeshan in which the model Amna Baber is standing with Hasnain Lehri and he is forcefully holding her wrist. This picture has also remained the talk of the town. The audience believe it projects male dominance.