Arijit Singh is a popular Indian singer who has sung numerous melodious and sentimental songs in his musical career. Arijit Singh is also hugely popular in Pakistan. Recently, the singer is treating his fans with his brilliant live performances in Toronto, Canada. He also made headlines for his heart warming interaction with a Pakistani fan, last night.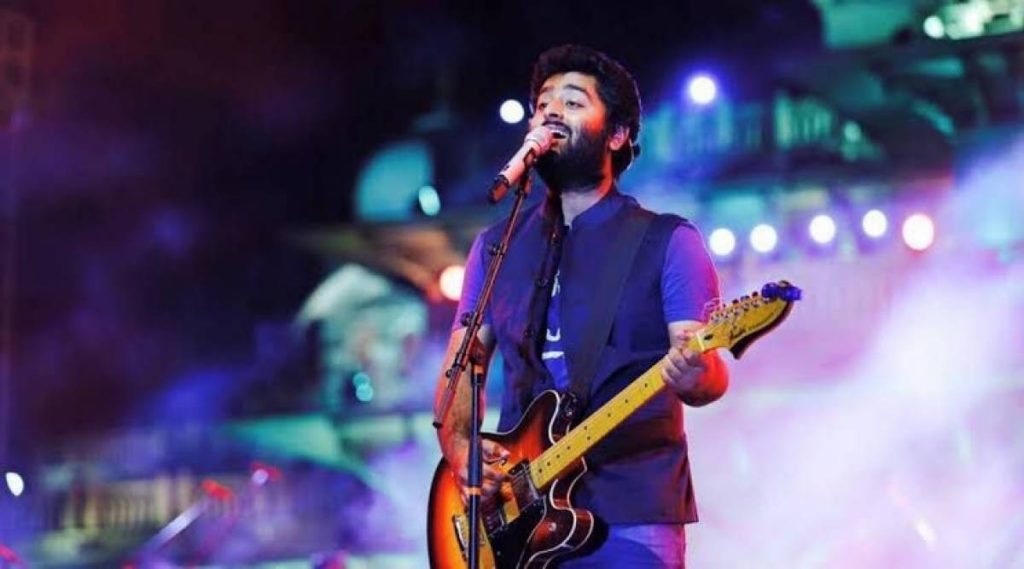 The singer was singing Atif's song on a concert in Toronto, a fan from Pakistan was waving Pakistani flag when he started singing an Atif Aslam song, the security stopped the fan from waving Pakistani flag but Arijit urged security to let the fan wave the flag.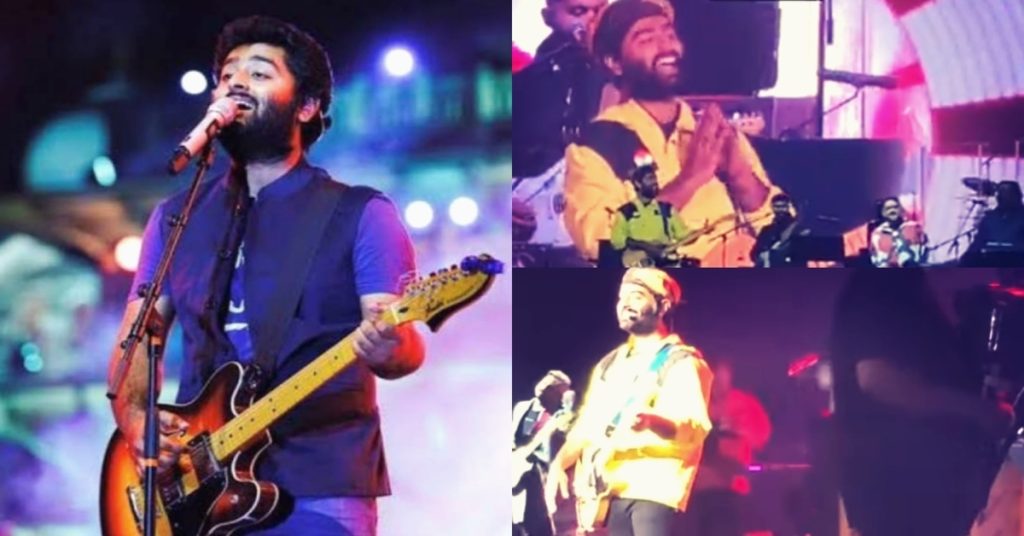 A viral video from the concert is making waves on social media in which Arijit Singh had this beautiful interaction with a Pakistani fan proving love for Pakistanis. Have a look at video which is making waves in Pakistan.
A lot of fans from Pakistan are loving his lovely gesture, they said that the singer always wins over his fans and he has a kind heart. Here are the tweets by fans.
Falling more for this man🥺❤️#arjitsingh pic.twitter.com/xkwJYKs1eU

— IFRA🇵🇰 (@ifraheree) June 14, 2022
اس لڑکے کو پاکستانی جھنڈا لہرانے دیں، اریجیت سنگھ#DialogueUrdu #arjitsingh #India #Pakistan pic.twitter.com/P5iVyi9INz

— Dialogue Urdu (@DialogueUrdu) June 14, 2022
#ArjitSingh Last night was truly magical pic.twitter.com/e5nAxtsFGN

— Monica Singh (@MonicaSSingh) June 12, 2022
جیسے ہی ارچت سنگھ نے پاکستانی گانے گانا شروع کیے 12000 انڈین عوام کے درمیان پاکستانی پرچم کو لہراتے ہوۓ کمیونٹی ٹی وی کے سربراہ آصف خان#pakistan #arjitsingh #toronto #امپوڑٹڈ_حکومت_نامنظور #الیکشن_کراو_ملک_بچاو #imrankhanpti#حقیقی_آزادی_مارچ #india #bollywood pic.twitter.com/DJFHXVn7RZ

— Asif Khan (@AsifCommunity) June 13, 2022