Armeena is a very well-loved actress and after projects like Muhabbat Ab Nahe Hogi and Bin Roye, she has gained a great fan following. Her film, Janaan is coming out on Eid-ul-Azha.
Armeena interacted with her fans on Twitter using the hashtag #AskArmeena. A lot of questions poured in. Fans were curious to know about her favourite actors. When asked about favourite Lollywood actors, Armeena named her co-stars, Bilal Ashraf and Ali Rehman Khan. Armeena spoke highly of Noman Ijaz as a TV actor and said that his performance in Mera Saeein was exceptional. Armeena absolutely adores Mawra and even said that Mawra is her favourite actress in Pakistan. At the moment, Armeena's favourite drama is Udaari and she also enjoys watching Zara Yaad Kar and Tum Kaun Piya.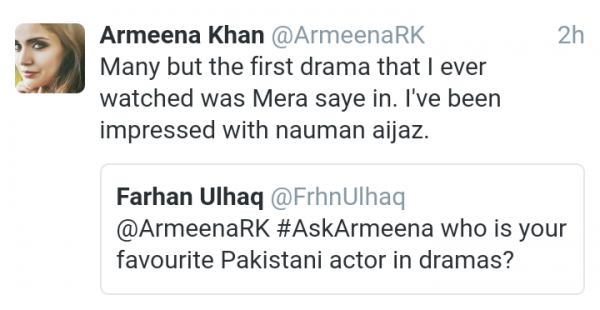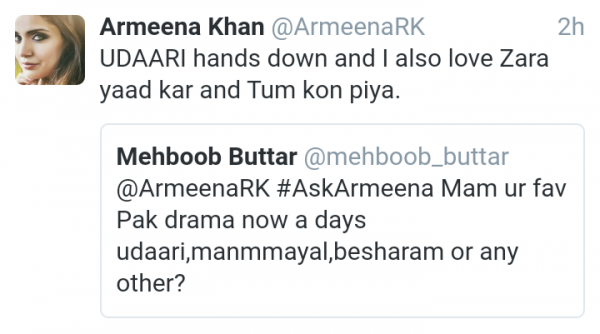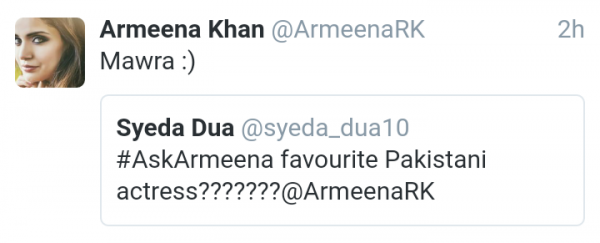 Armeena has worked on quite a few films including Bin Roye, Yalghaar, a British film and a Bollywood film, but so far she enjoyed the most working on Janaan. About her experience working on Janaan, she revealed that there were ups and downs but the positives outweigh the negatives. She also spoke highly of Osman Khalid Butt and confessed that he is most down-to-earth person she has ever worked with.
Armeena did a project in Bollywood and fans were interested to know if she would be accepting any offers from Bollywood in future. Armeena made clear that at the moment, her priority is Pakistan and any offer from India would have to be in accordance with her values.
Armeena revealed that aside from acting and modelling, she also runs her own investment company.
Here are some interesting things she shared about herself: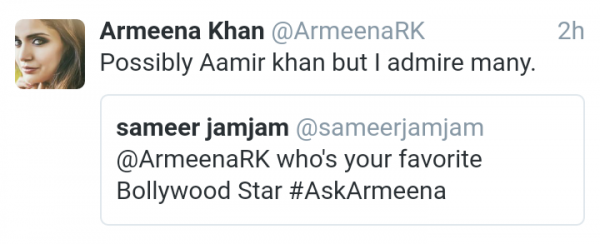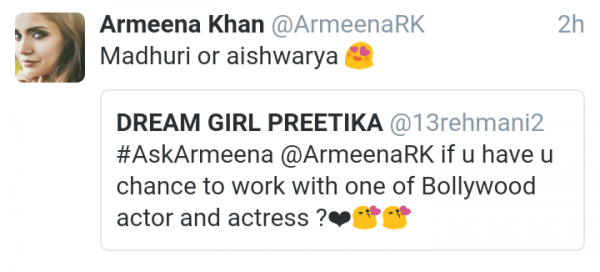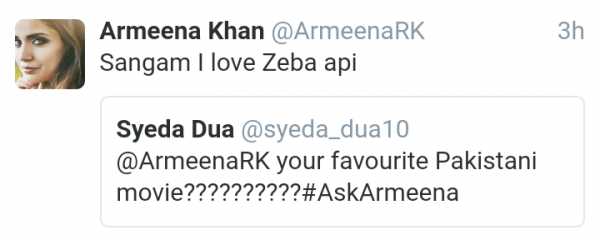 Armeena confessed that her father is her biggest inspiration. She shared a nice childhood memory: