Armeena Rana Khan is a famous actress. She was last seen in movie Sherdil and now after hiatus of the year she is back and doing a drama after 3 years for Hum TV as she has got a desired script.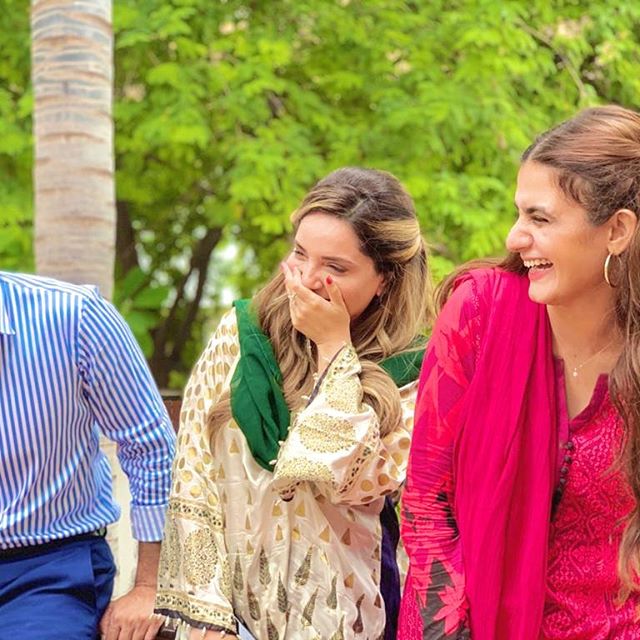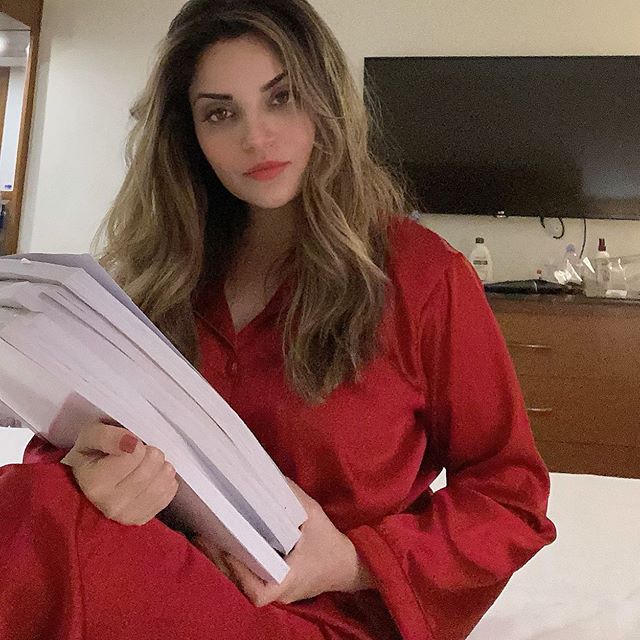 Armeena Rana Khan has jumped into bandwagon as someone messages Armeena to welcome Cavit Aka Dogan Alp From Dirilis: Ertugrul as he is here in Pakistan as the actors should go and meet him.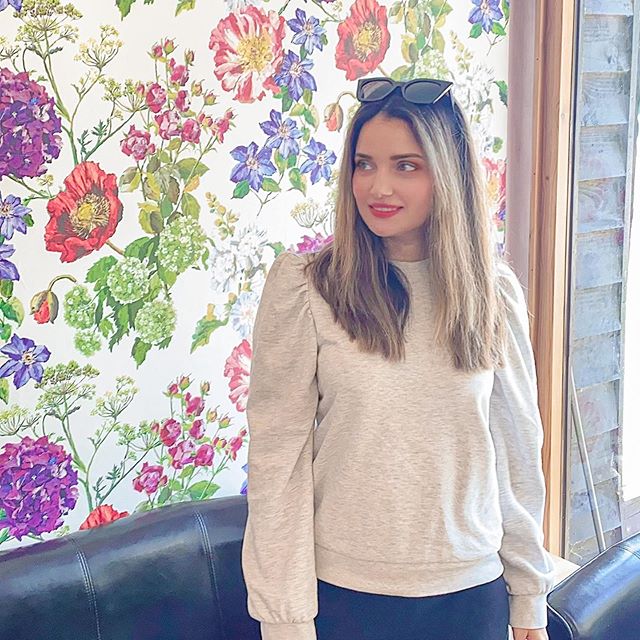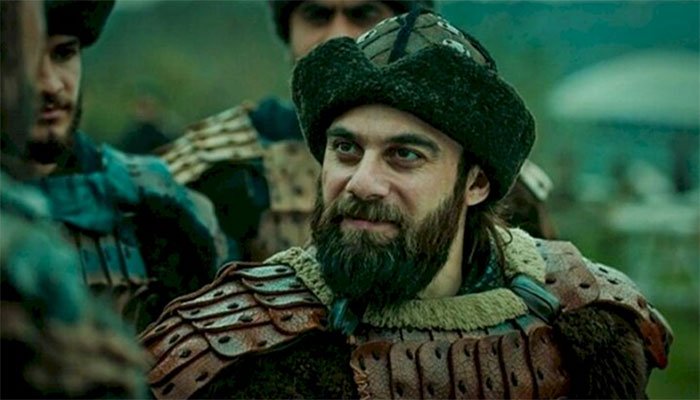 Armeena replied: "Umm, welcome to him and may he have a great time with you and his fans. But why would I do that? Mera rishtaydaar tow nahi hai? Begaani shaadi mein Abdulli dewaani? No offence to anyone."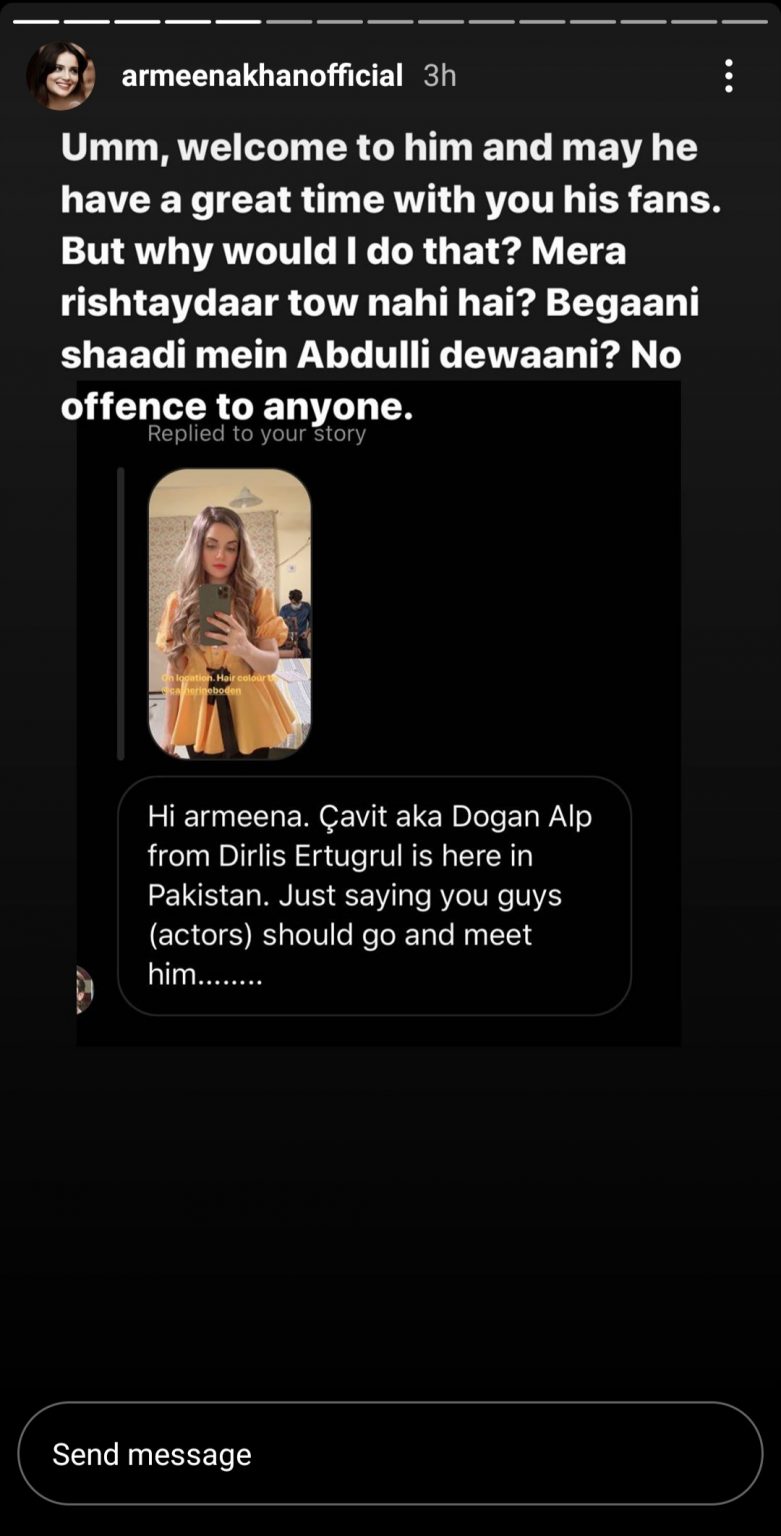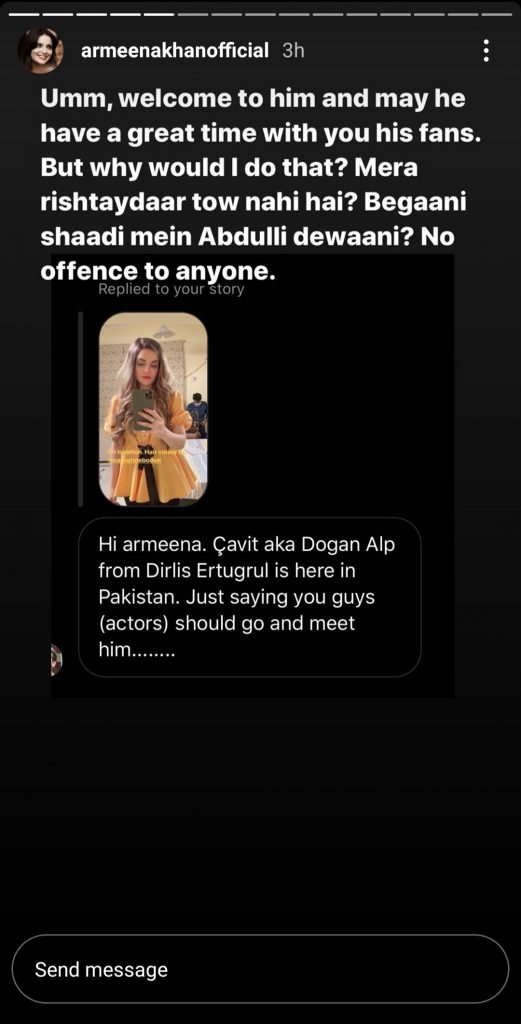 She also said: "I'll tell you who probably i would go to greet at the airport (provided I'm in pak at that time) my own co-actor Mert Kilic and my own Turkish team. Thank you."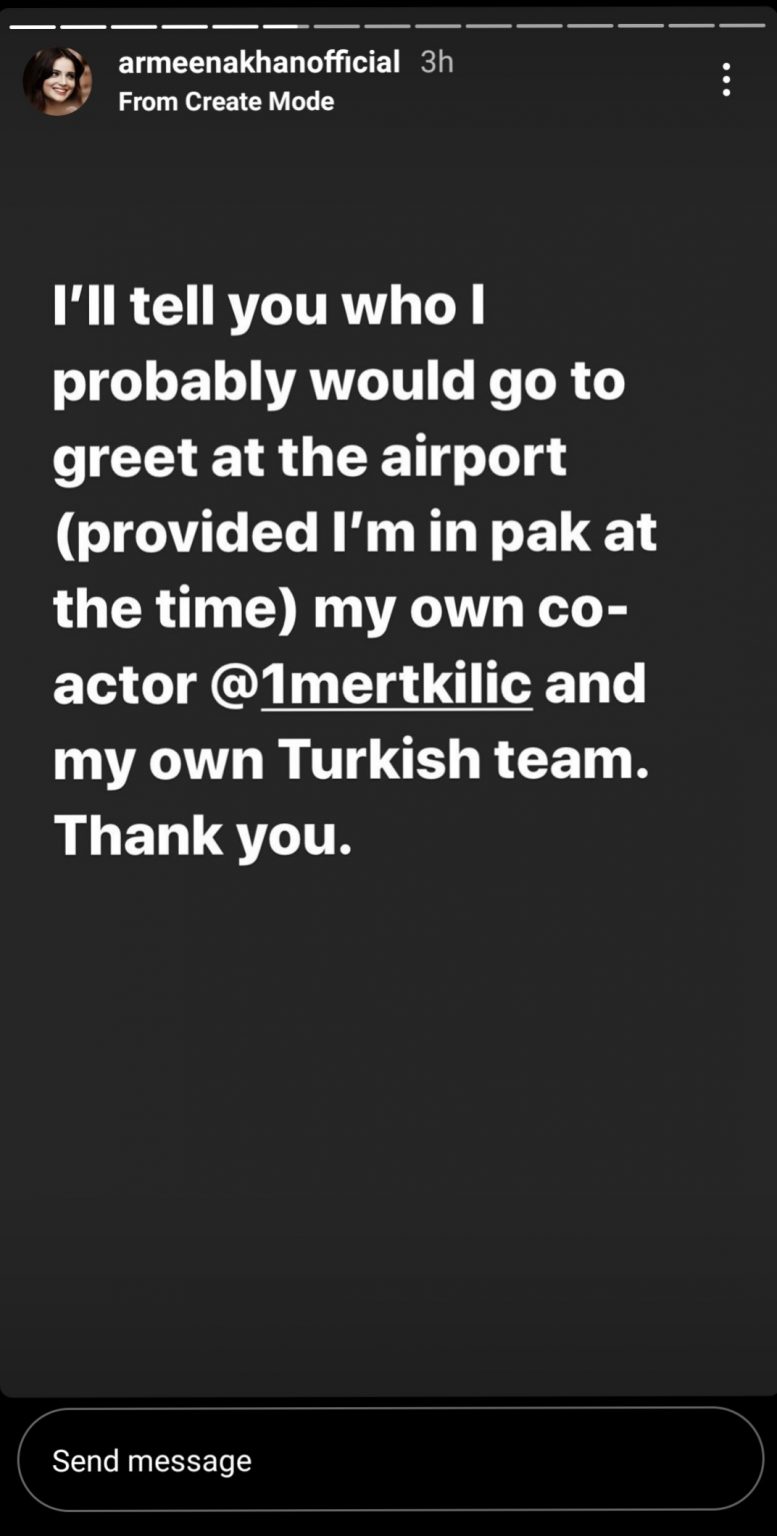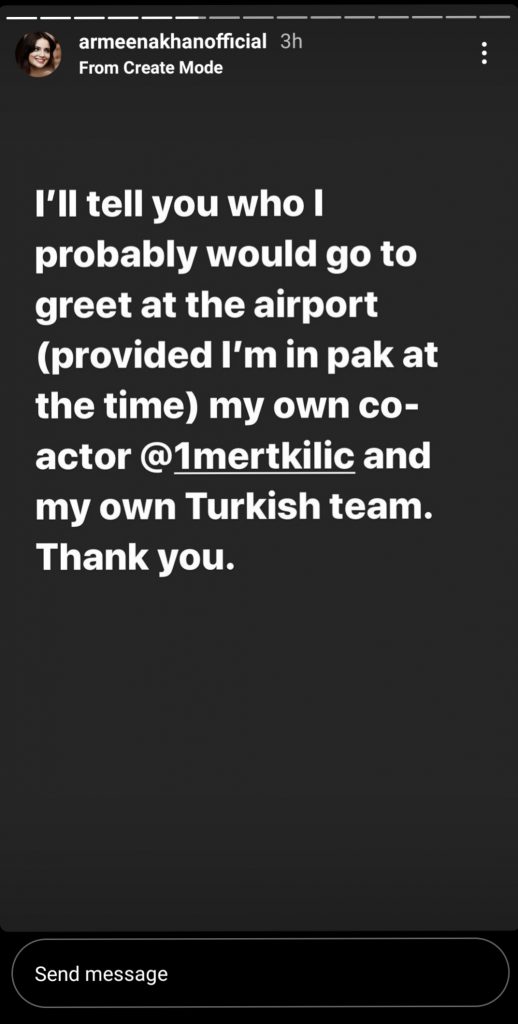 Armeena Rana Khan also answered some of the haters through her Instagram stories.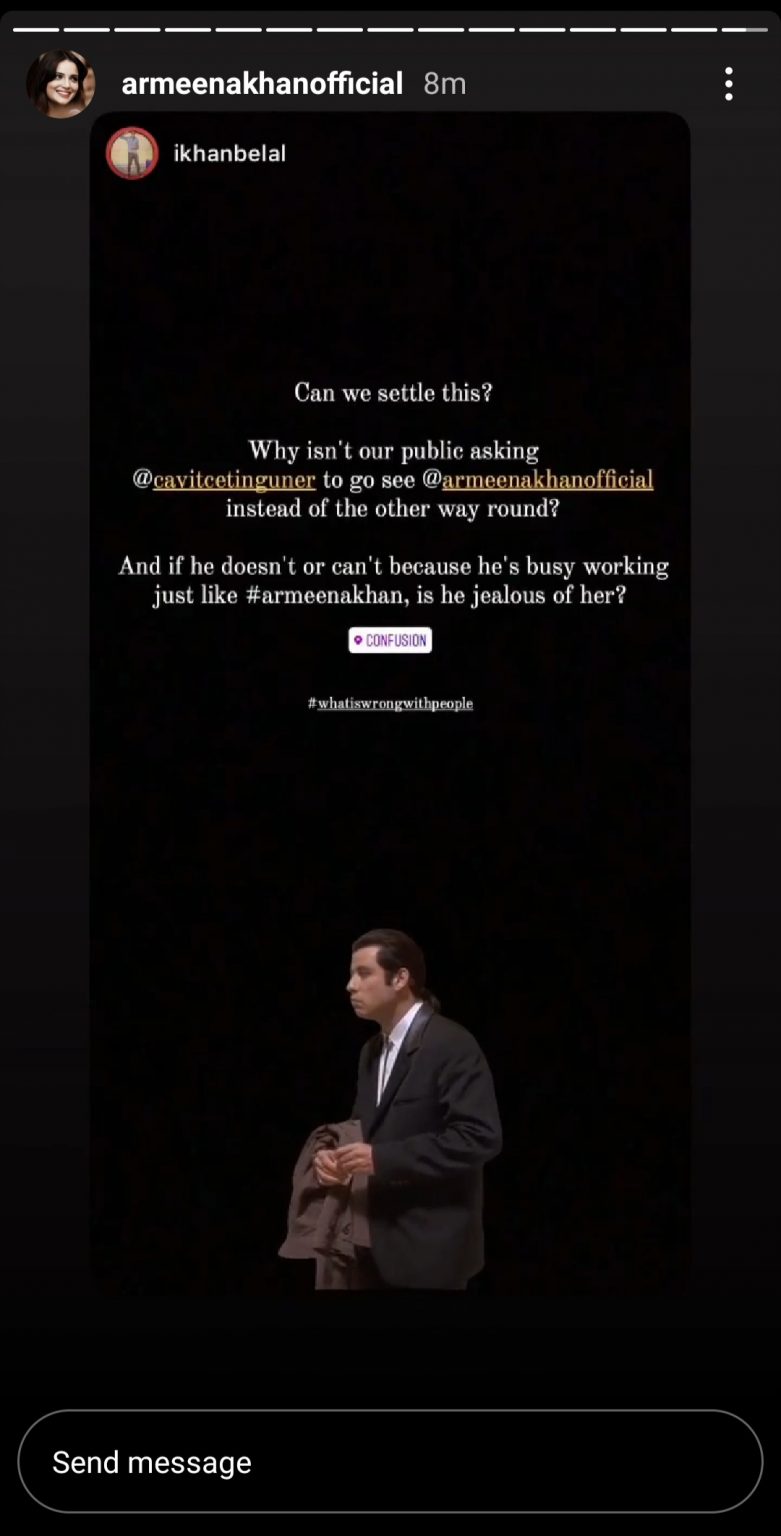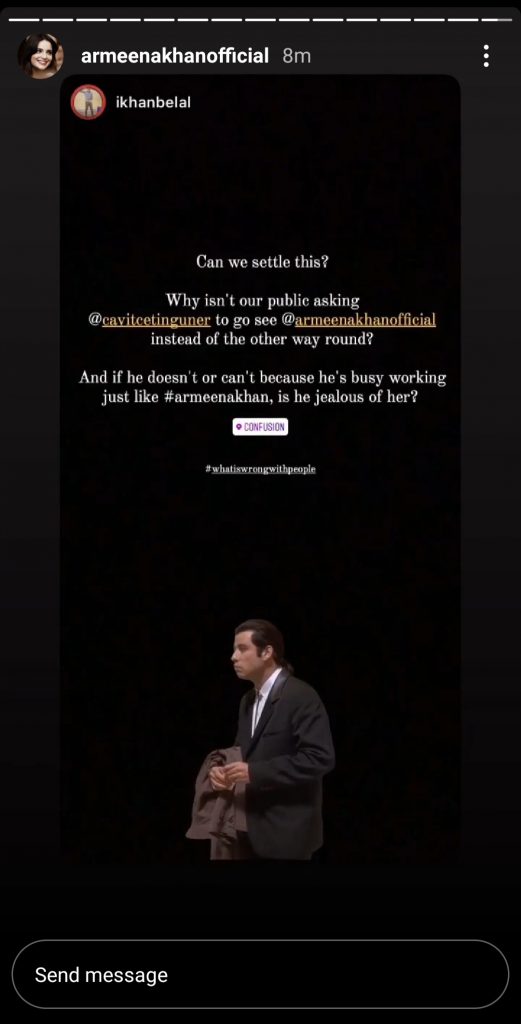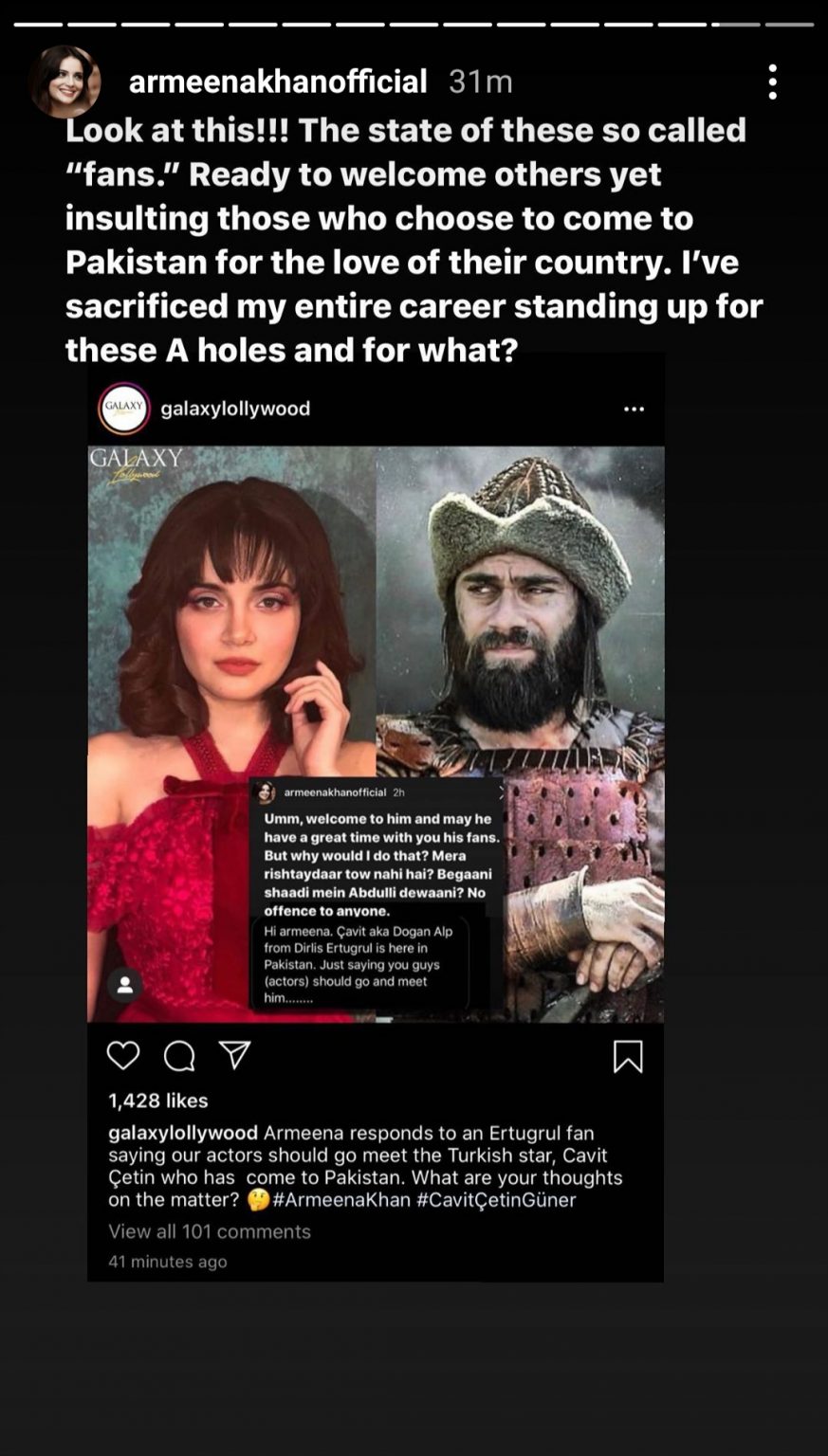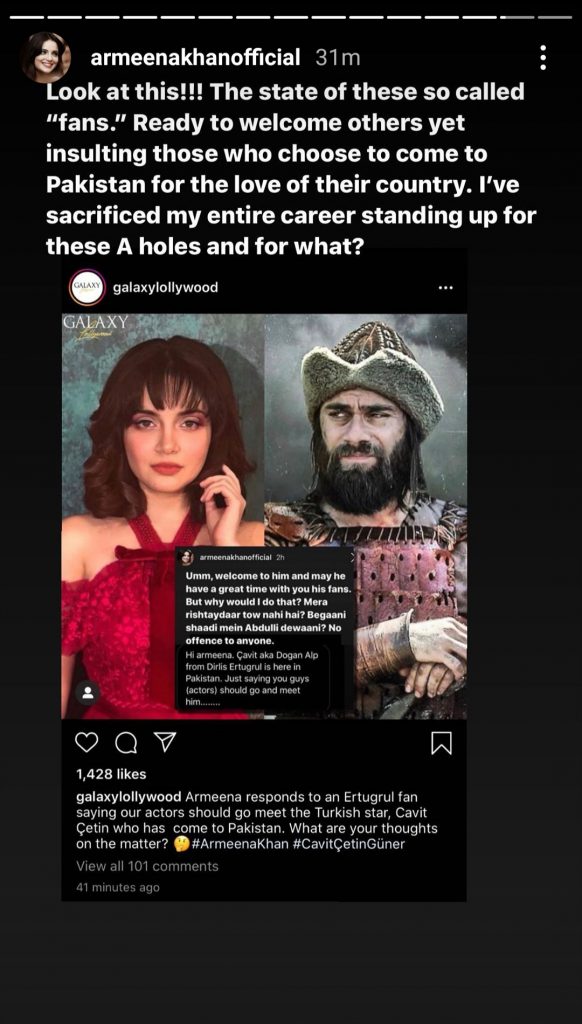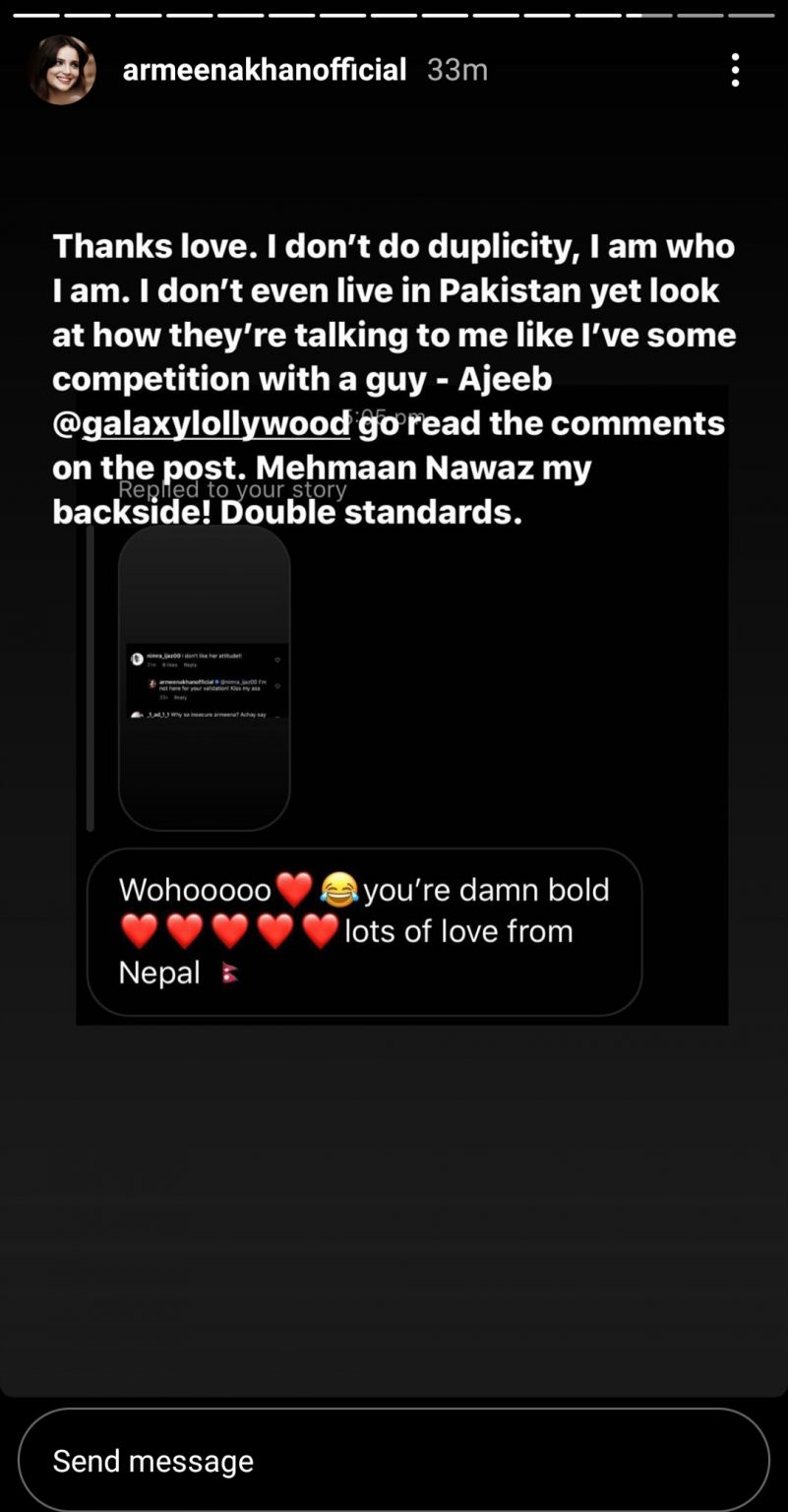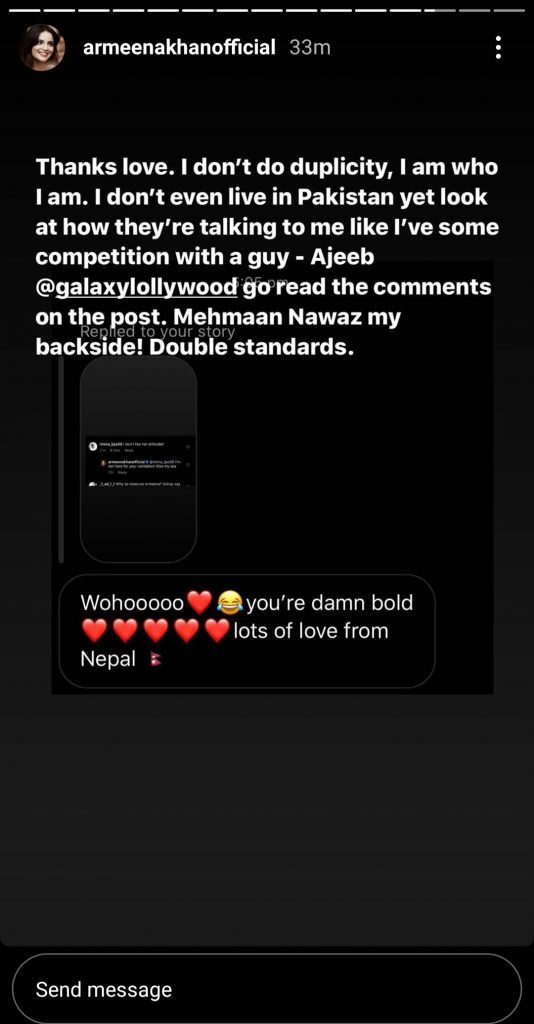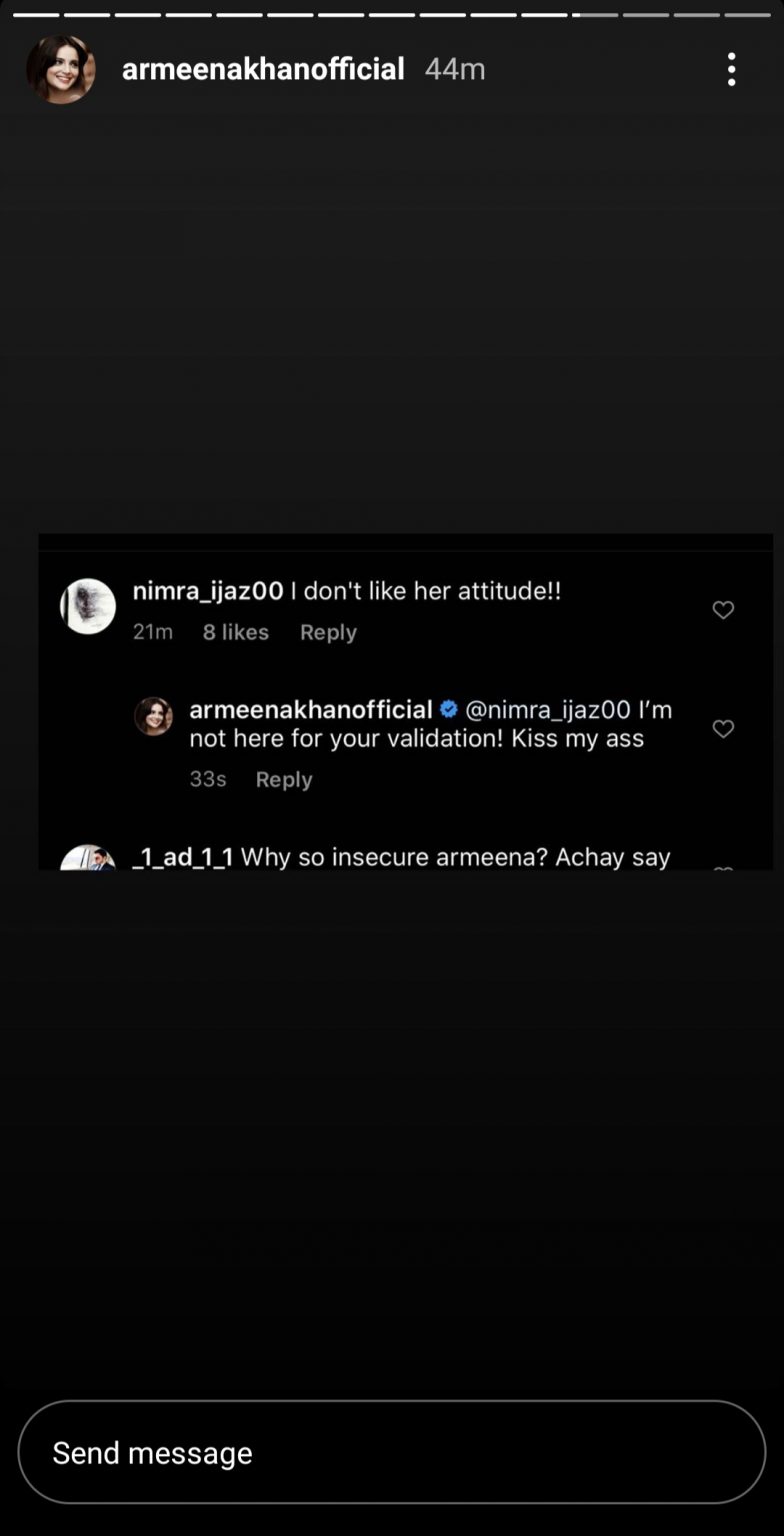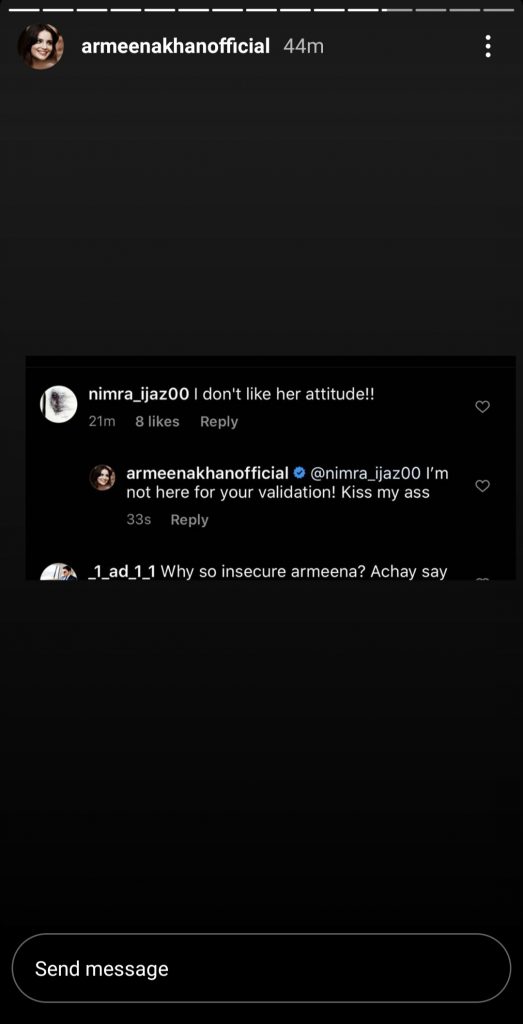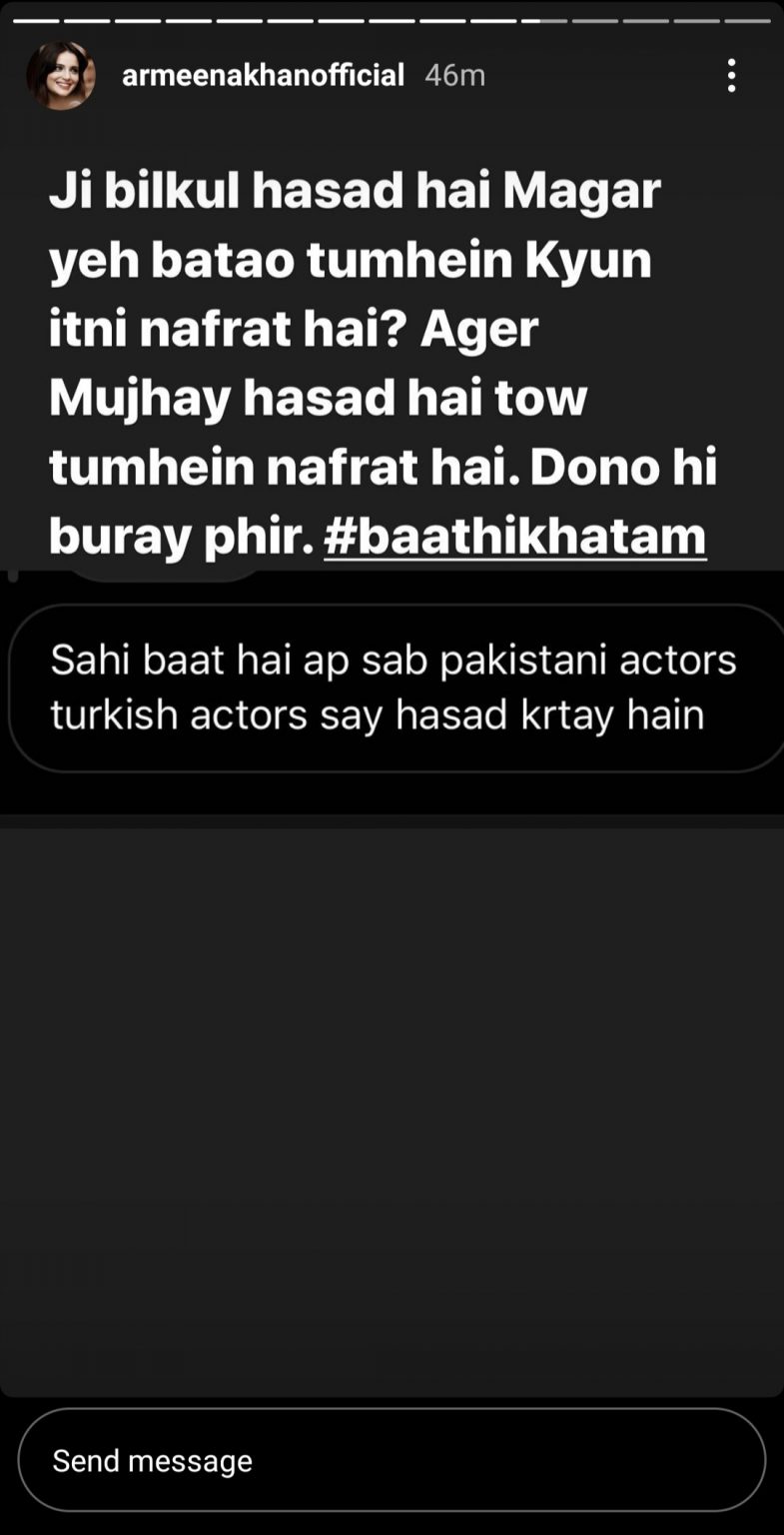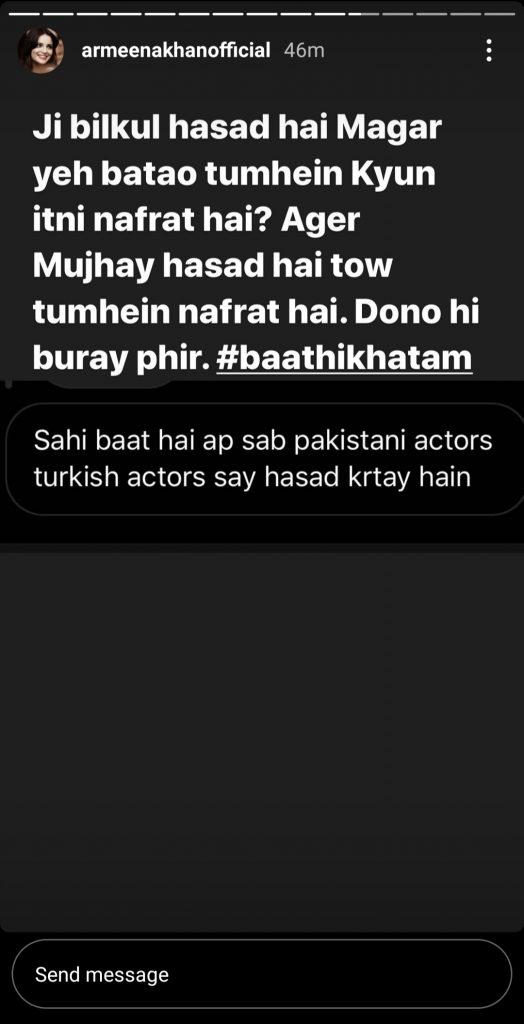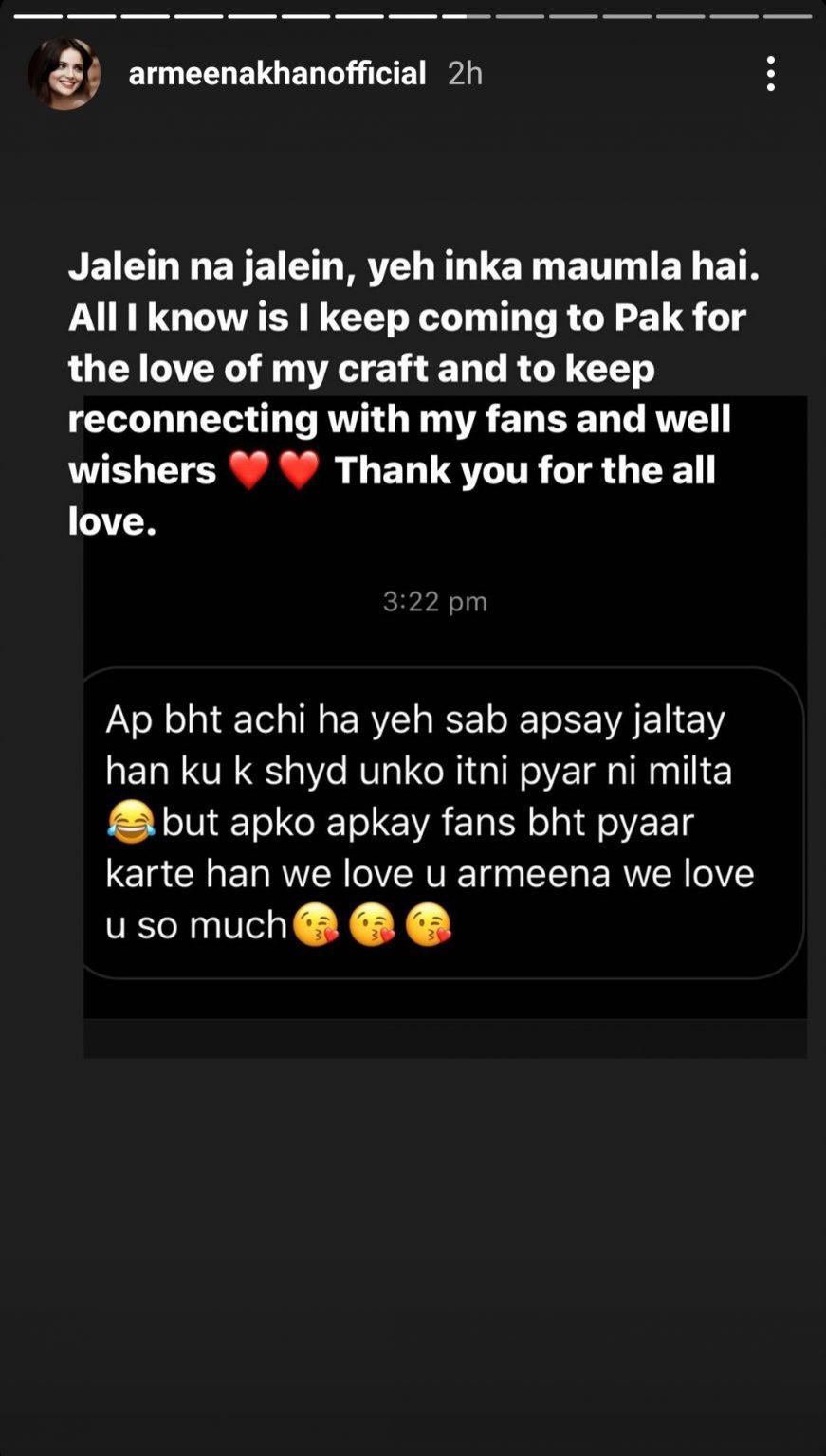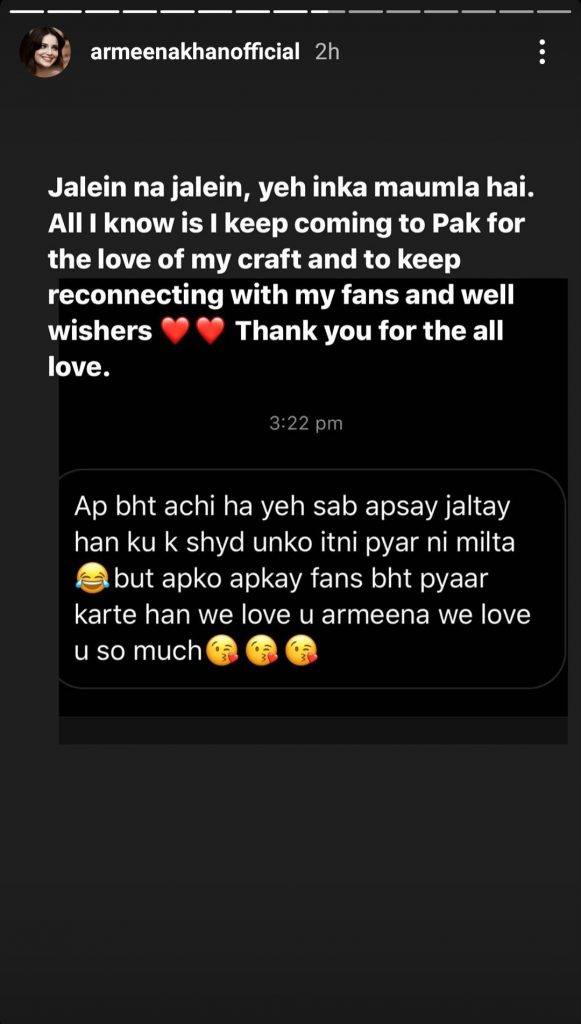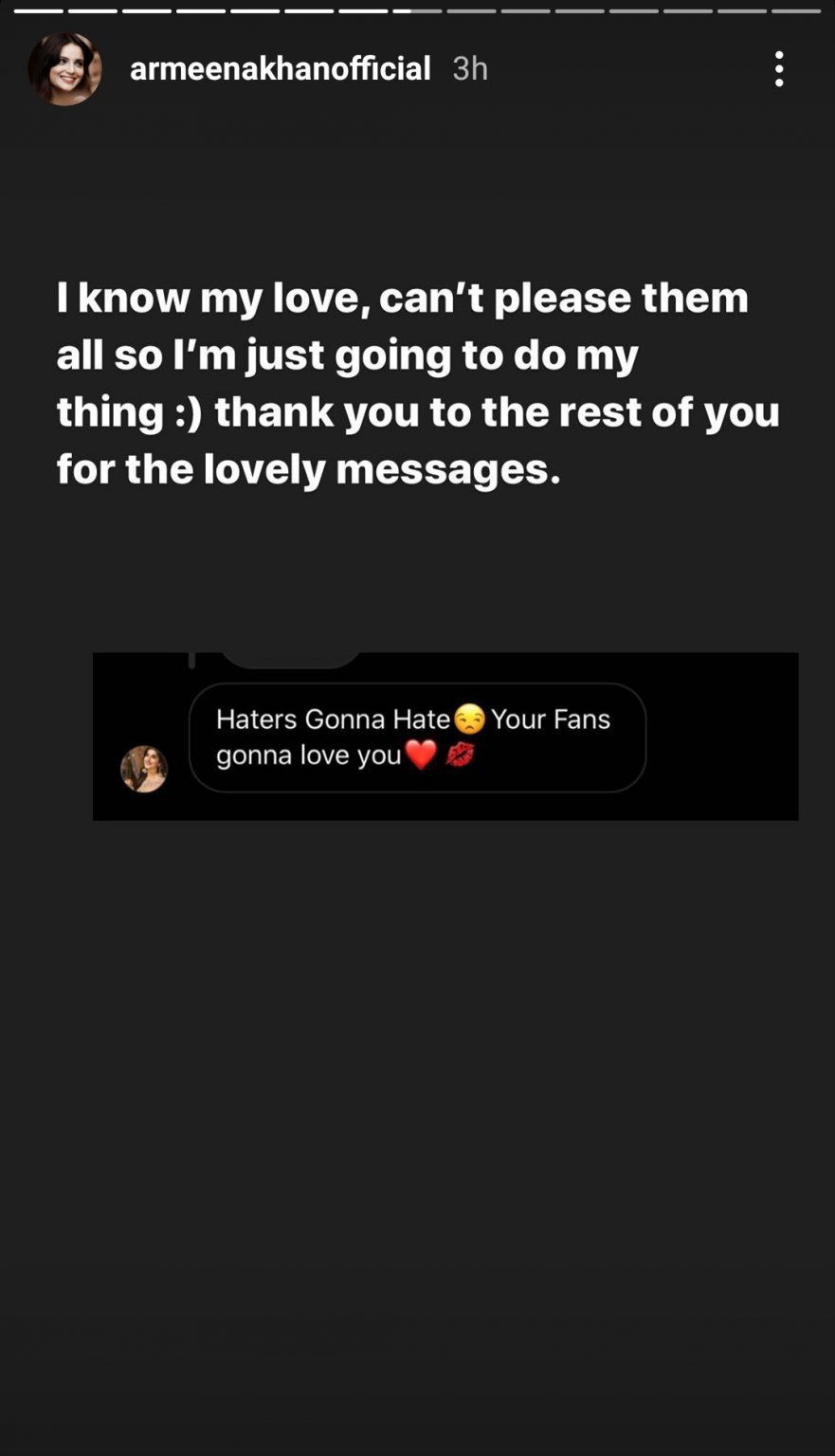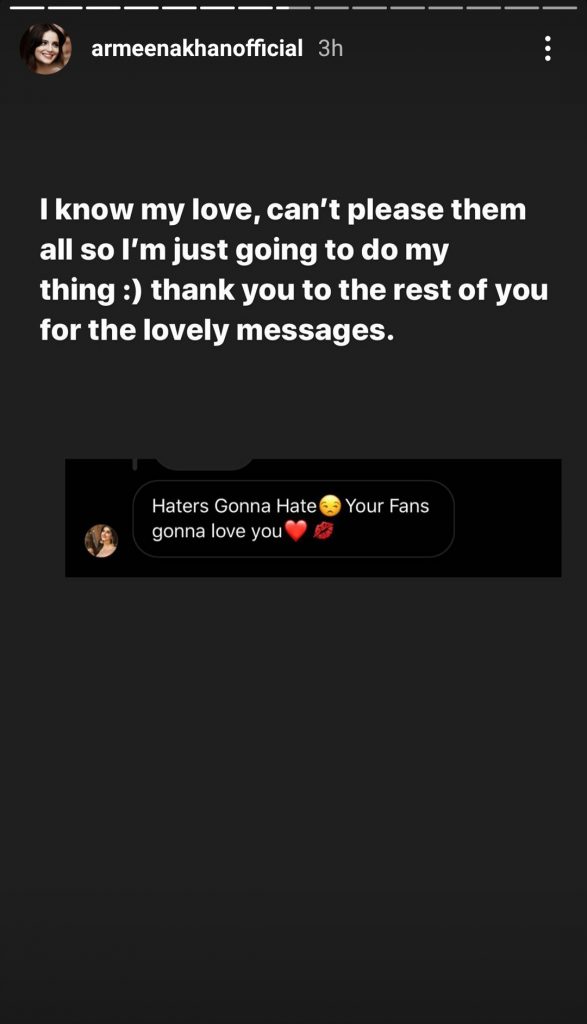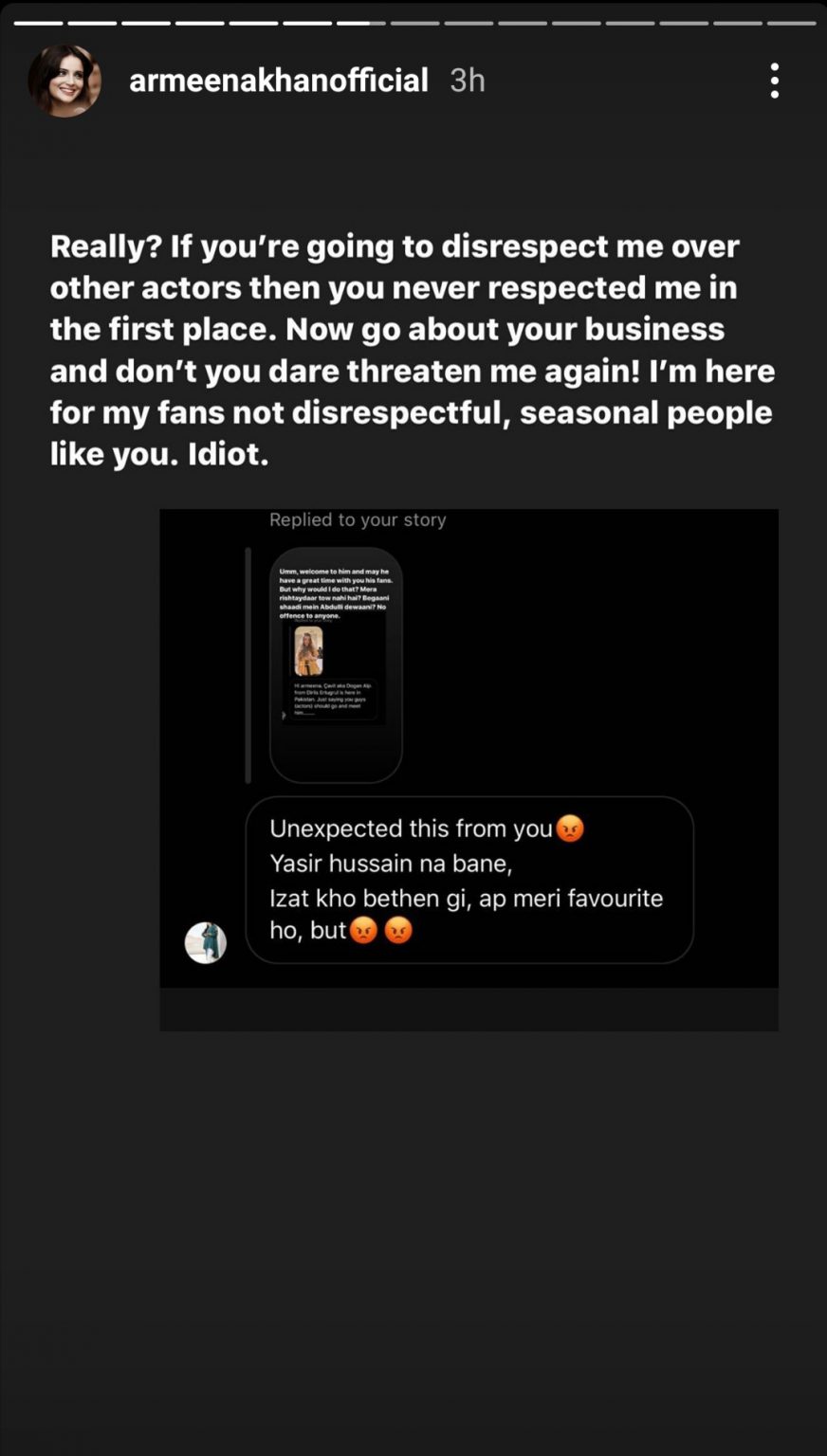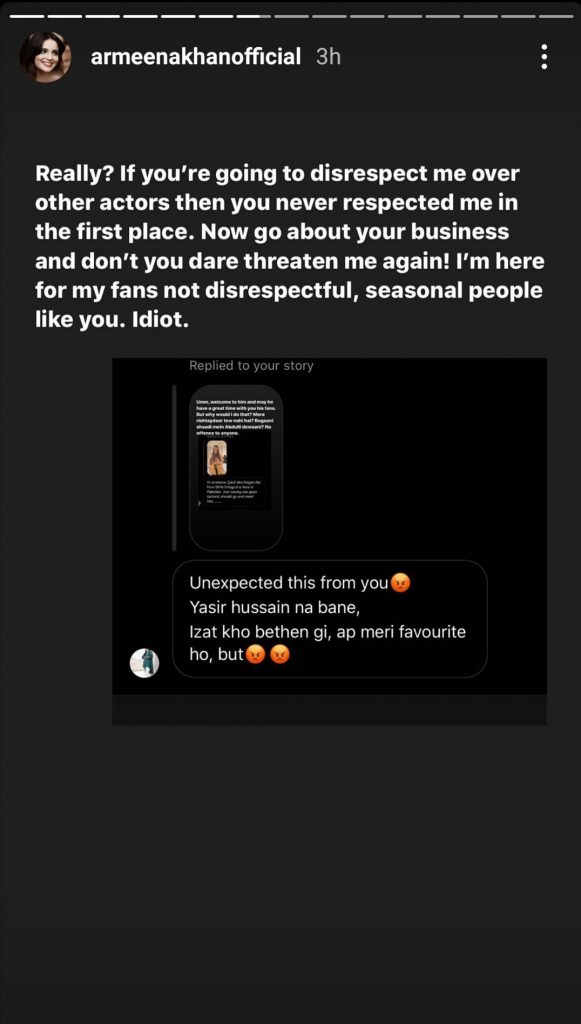 When the news was shared by Galaxy Lollywood Armeena Rana Khan received a lot of hate she also replied to some hate comments under the post as well.