Armeena Rana Khan is over the moon these days. She has just got engaged to her mystery man in Cuba. The proposal was the perfect combination of romantic and dreamy. Her fiancé got on his knee infront of the beautiful scenery in Cuba and Armeena said yes to the proposal.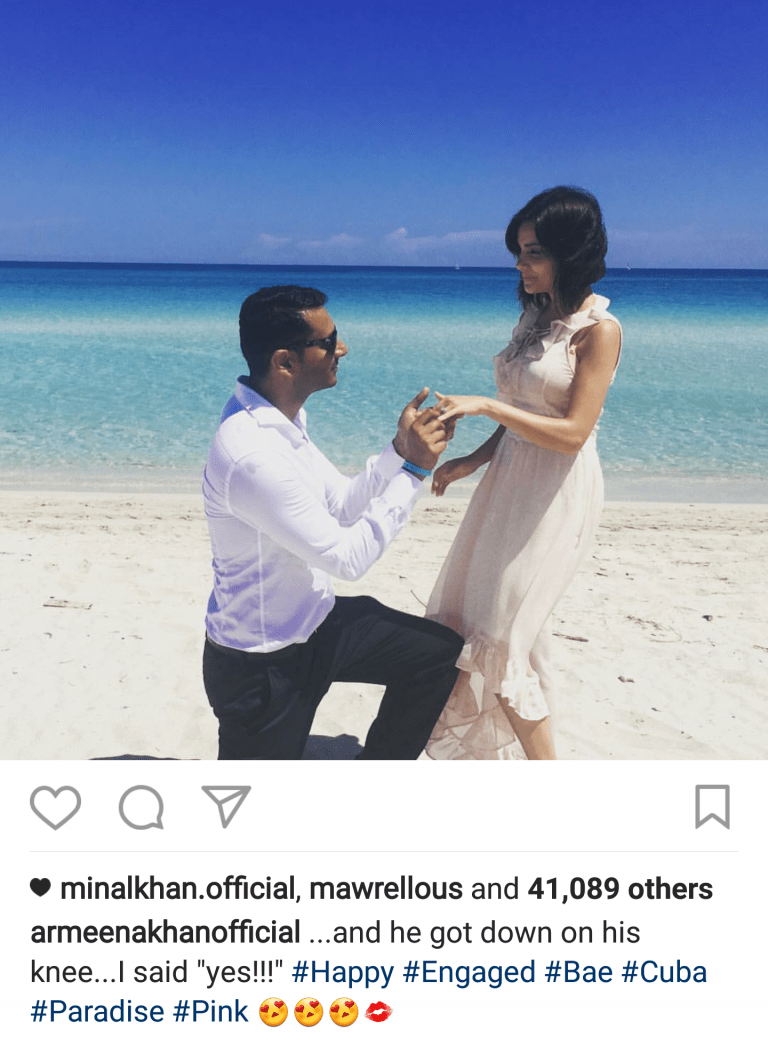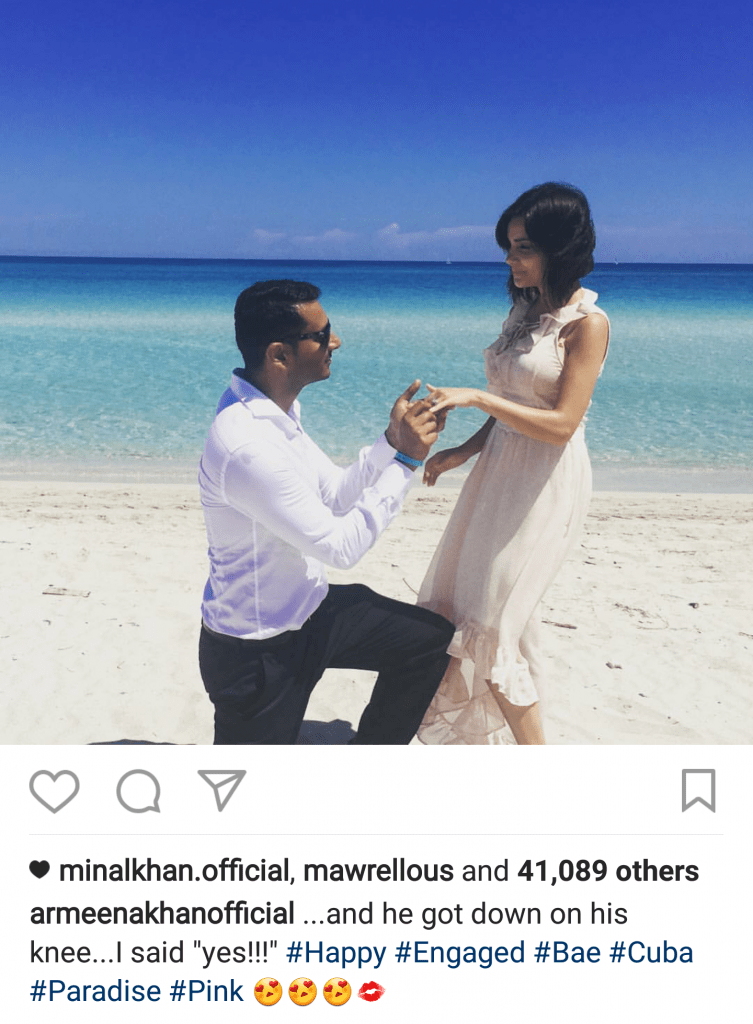 She introduced her fiancé primarily as just her British Bae but now she has officially introduced him in her latest Instagram post. His name is Fesl Khan. He is a British politician as well as a politician. Take a look how Armeena introduced her Mr. Right to the world: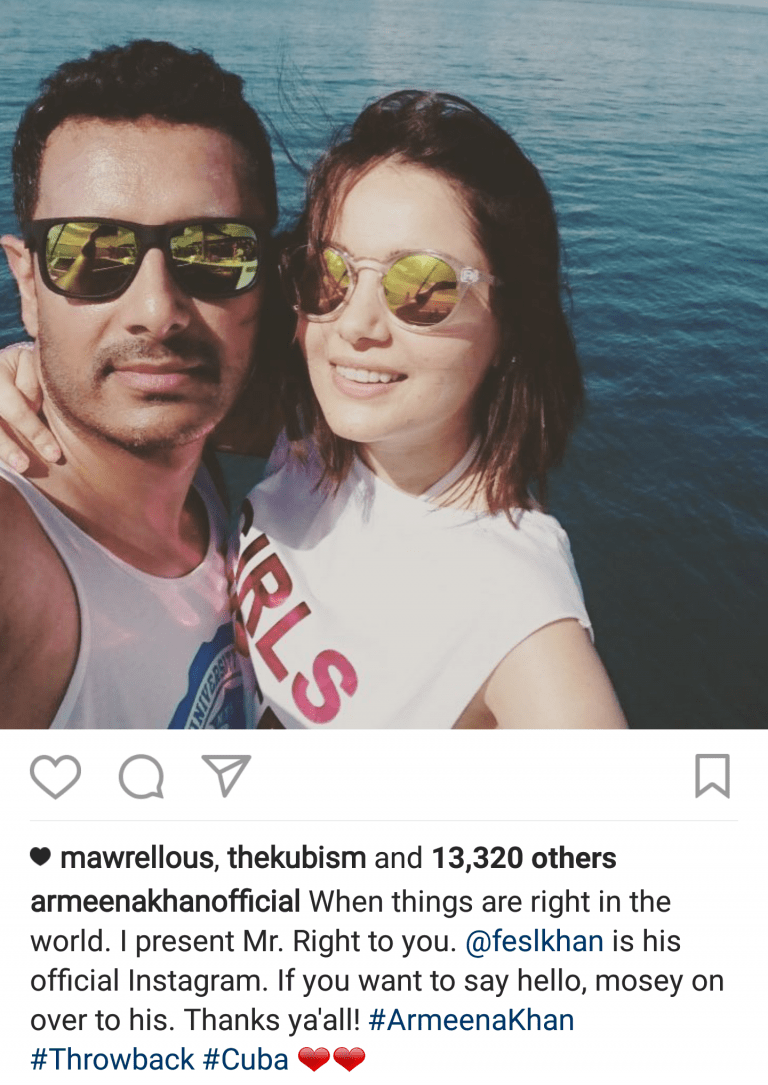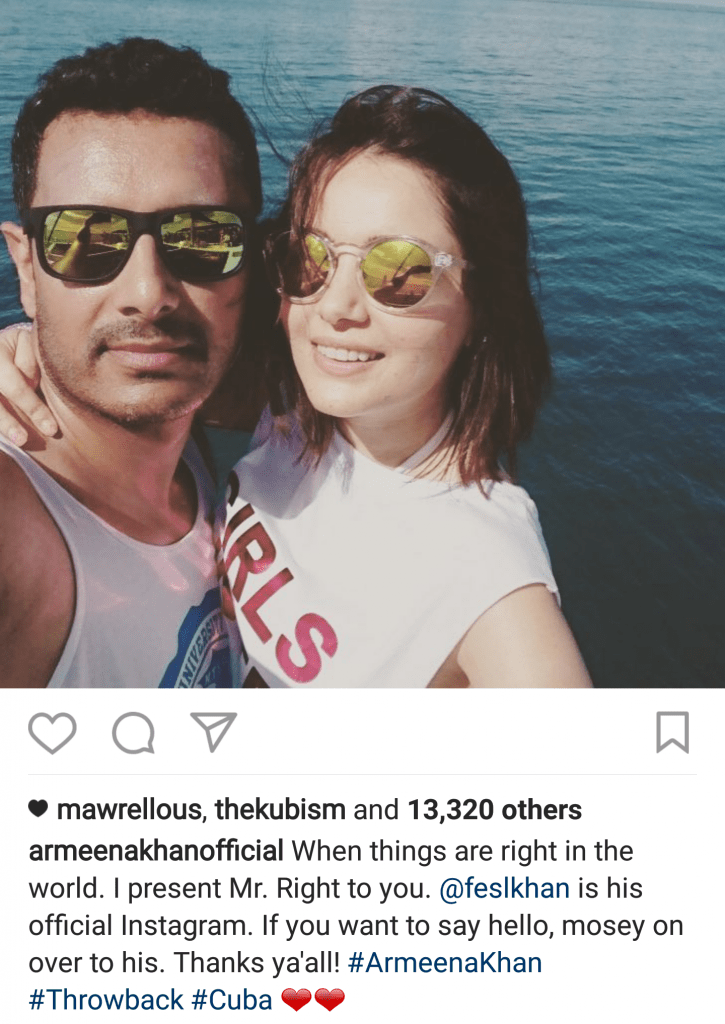 We wish Armeena a blissful life with her Mr. Right!