Art is beyond geographical boundaries, Osman Khalid Butt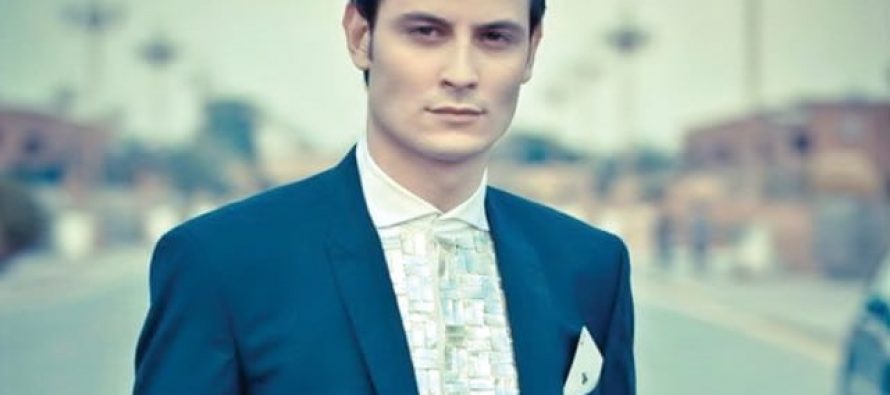 Recent airing of Pakistani dramas in India has introduced Pakistani artists to Indian audience and now Indian press is also following them for interviews and views on respective dramas. Aunn Zara is the recently concluded drama in India and interview of its lead artist Osman Khalid Butt is also published in an Indian site.
As per Osman, Art  is beyond boundaries. Why cant India and Pakistan collaborate in art and culture as both sides have talented artists which can support each other. Airing of Pakistani dramas on Indian television is a positive initiative, which will tell Indian audience that if indian films are ruling the world, Pakistani drama is a also not much behind their films. Success of Pakistani drama lies in strong script, story and characterization quite different from monotone indian drama due to which it is also appreciated by Indian audience . Osman still considers himself a new entrant in acting and believes its still along way to go to establish himself in acting.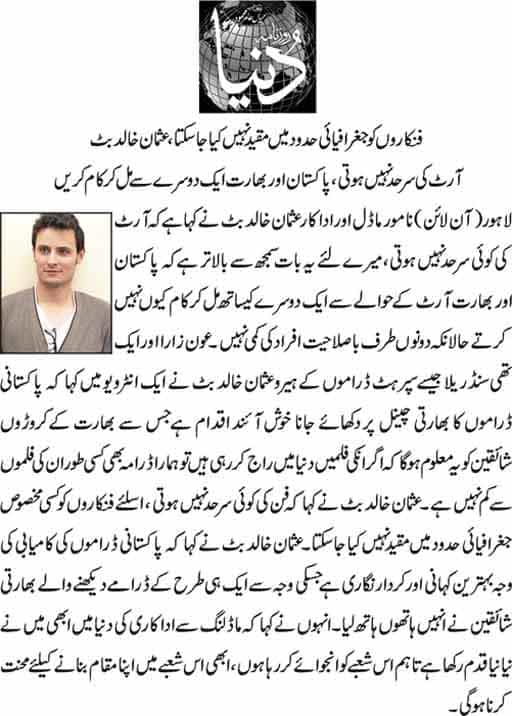 Rashid Nazir Ali
---