Writer: Shaan Shahid
Director: Shaan Shahid
Producers: Hammad Chaudhry, Faraz Chaudhry, Shaan Shahid
Cast: Shaan Shahid, Uzma Hassan, Humaima Malick, Mohib Mirza. Imran Momina, Yasir Hussain, Ali Azmat, Rahat Fateh Ali Khan & others.
Arth – The Final Destination (or Arth 2) is the remake of Mahesh Bhatt's film Arth, a 1982 Indian film which even today is considered a classic for its groundbreaking storyline and powerful performances. This film therefore had big shoes to fill and I must say that Shaan Shahid deserves full credit for not only doing complete justice to this remake in all departments but also giving this classic a brand new identity. Arth 2 can easily be termed as a better and improved version of the original film because Shaan successfully managed to focus on that one character which I felt did not get the attention it truly deserved in the original version while keeping the essence of the original story and characters intact. Raj's character in the original film was one of the most likeable characters but his journey wasn't covered as beautifully in the original version of the film as it has been in this remake. The clarity with which Arth 2 has been executed reflects in every single scene; the characters are brilliantly etched-out and the riveting performances coupled with seamless direction and editing make this film a must-watch.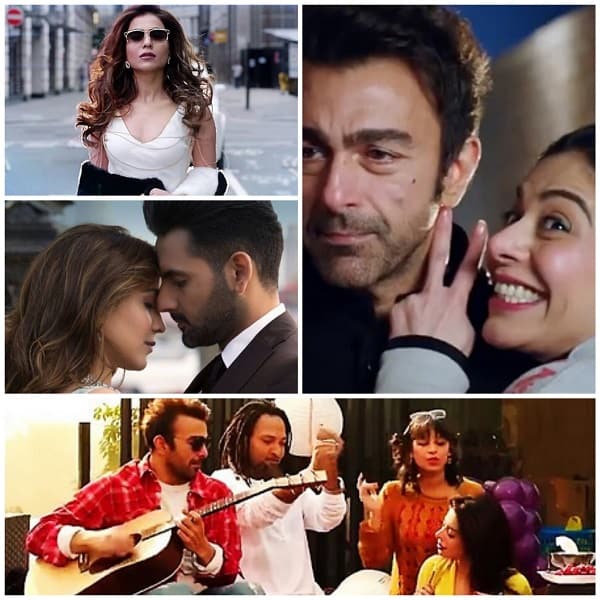 Arth 2 is essentially the story of two individuals who are lost and find their respective destinations in places where they weren't even looking. The film has a strong message which is in line with its title but is different from the original film. Unlike many other recent Pakistani films, Arth 2 does not try to achieve too much but it stays true to its primary subject which is why it is a clear winner. Shaan Shahid essays the role of a singer (Ali) who loses his fan base as well as his career when he moves abroad. Shaan Shahid breathes life into this beautiful character almost effortlessly which is why you cannot help but feel and root for him every step of the way. Uzma Hassan plays the role of a housewife who also happens to be Ali's biggest fan. The journeys of both these characters have been told in such a manner that you feel an instant connection with them right from the get-go. Uzma Hassan gives a phenomenal performance throughout; she owns her character completely all through the ups and downs. Humaima Malick and Mohib Mirza's performances are equally impressive although there are times when you feel that Humaima Malick's character gets more screen time than needed and it has also been over-sexualized. With this film Humaima Malick proves that she is perfectly capable of giving a solid performance therefore there was absolutely no need to focus on her sexuality so much.
This movie also has some beautifully composed songs to its credit with lyrics which gel in perfectly with different situations. Every song represents a specific point in a character's journey therefore these songs are not just enjoyable but also unforgettable. Arth 2 is a complete package, a film which you can watch over and over again. It has an amazing screenplay, brilliant performances and it has been shot beautifully. The only disappointing aspect of the film is that the dialogues are mostly in English, there are many times when you want these beautiful characters and those wonderful actors speaking Urdu. That is the only reason why I gave this film 4 stars. I hope that the next time Shaan Shahid decides to make a film as beautiful and compelling as this one, he writes the dialogues in Urdu.