Recently held ceremony of ARY Film Awards (AFA) is widely covered by BBC and VOA, here is English translation of report of BBC Urdu on ARY Film Awards
Waar and Zinda Bhaag are declared the best movies in ARY Film Awards (AFA) held in Karachi on Sunday. Waar won popular choice while Zinda Bhaag won jury award. Zinda Bhaag is the movie also sent to Oscars by Pakistan.
The awards are named AFA, which few commented as an attempt of a name similar to Bollywood Awards IIFA. The show was hosted by Shaan, while Sarwat Gillani, Ayesha Omar, Hamza Ali Abbasi and Fahad Mustafa coordinated with him.
Situation got tense when Shaan labelled pakistani artists working in India as 'cheap sell-outs', saying 'His work was not for sale  and he would never sell himself short by working in India',but Ali Zafar responded 'Art is beyond boundaries and it cannot be restricted within certain boundaries'.
The ceremony started quite late, which also delayed the end. After red carpet the main event started at 10:30 pm at night and lasted till 4:30 am in the morning. After 12:00 am the many among the audience started leaving, and the attendance was quite low when the ceremony concluded.
Performances of Babra Sharif and Saima were the highlight of the show, but the Dhamal of Noor was much appreciated.
The organizers only selected Pakistani songs for all performances, also including famous songs of the past.
As expected Waar grabbed a major share of awards. In viewers choice category Waar won awards for Best Film, Best Actor Male (Shaan), Best Actor (Female) Ayesha Khan, Best Supporting Actor (Male) Hamza Ali Abbasi, Best Supporting Actor (Female) Meesha Shafi, Best Director (Bilal Lashari). Shamoon Abbasi won the award for Best Actor in Negative Role whereas Naseeruddin Shah was also nominated in the same category for film Zinda Bhaag,
Best debut female is given to Ayesha Khan for Waar, while Hamza Ali Abbasi won best debut male award for film Mein Hoon Shahid Afridi.
Aamnah Ilyas heroine of film Zinda Bhaag won the jury award for best actor female while Humayun Saeed won best actor male for film Mein Hoon Shahid Afridi. The other awards in this category were Bilal Lashari for Waar, and Zinda Bhaag for best screenplay.
In music, Rahat Fateh Ali Khan won for film Zinda Bhaag, whereas film Mein Hoon Shahid Afridi won award for best music.
Award for best actor in comedy role was given to Ismael Tara for film Mein Hoon Shahid Afridi.
Ali Zafar was acknowledged for his contributions in promoting pakistani music.
Legendary artist of Pakistani Urdu Cinema Nadeem Baig was awarded the life time achievement award who recieved a standing ovation from the audience.
In the end Salman Iqbal,CEO of ARY informed that next year this ceremony will be held in London for which Royal Albert Hall has already been booked.
Source: http://www.bbc.co.uk/urdu/entertainment/2014/04/140428_ary_afa_film_awards_rh.shtml
کراچی میں اتوار کی شب ہونے والے پہلے اے آر وائی فلم ایوارڈز کی تقریب میں زندہ بھاگ اور وار بہترین فلم قرار پائیں۔
وار کو ناظرین کی پسند جبکہ زندہ بھاگ کو جیوری کی جانب سے بہترین فلم قرار دیا گیا۔
یاد رہے کہ زندہ بھاگ پہلی پاکستانی فلم ہے جو آسکر ایوارڈز کے لیے پاکستان کی جانب سے بھیجی گئی تھی۔
ان ایوارڈز کو 'ایفا' کا نام دیا گیا جس کے بارے میں مبصرین کا کہنا ہے کہ یہ بالی وڈ کے آئیفا سے ملتا جلتا نام رکھنے کی کوشش کی گئی ہے۔
اس تقریب کی میزبانی کے فرائض شان نے ادا کیے جبکہ اداکارہ ثروت گیلانی، عائشہ عمر اور اداکار حمزہ علی عباسی اور فہد مصطفیٰ نے معاونین کے فرائض انجام دیے۔
تقریب کے دوران کچھ تلخی بھی پیدا ہوئی جب اداکار شان نے کہا کہ وہ بھارت جا کر بکنے کے لیے تیار نہیں ہیں، جس پر علی ظفر نے کہا کہ فن کی کوئی سرحد نہیں ہوتی اور اسے لکیروں سے تقسیم نہیں کیا جا سکتا۔
یہ تقریب کافی تاخیر سے شروع ہوئی جس کے باعث اختتام بھی بہت دیر ہوا۔ ریڈ کارپٹ کے بعد تقریب کا آغاز ساڑھے دس بجے کے بعد ہوا جو صبح ساڑھے چار بجے تک جاری رہی۔ رات 12 بجے ہی سے حاضرین کی تعداد میں کمی آنی شروع ہوگئی تھی جو چار بجے تک مایوس کُن حد تک کم ہو چکی تھی۔
تقریب کی خاص بات ماضی کی معروف اداکارہ بابرہ شریف اور صائمہ کا رقص تھا۔ تاہم حاضرین نے نور کے پیش کردہ دھمال کو سب سے زیادہ پسند کیا۔
منتظمین نے اس بات کا خاص خیال رکھا تھا کہ تمام پرفارمنسز صرف پاکستانی گانوں پر ہی کی جائیں جس میں ماضی کے کئی مشہور گانے بھی شامل تھے۔
ایوارڈز تو حسب توقع سب سے زیادہ فلم 'وار' ہی کے حصے میں آئے۔ وار کو ناظرین کی پسند کی کیٹیگری میں بہترین فلم، بہترین اداکار شان شاہد، بہترین اداکارہ عائشہ خان، بہترین ہدایتکار بلال لاشاری کے ساتھ ساتھ بہترین معاون اداکار حمزہ علی عباسی اور بہترین معاون اداکارہ میشا شفی کے ایوارڈ دیے گئے۔ فلم وار ہی کے لیے شمعون عباسی کے منفی کردار میں بہترین اداکاری کا ایوارڈ بھی اپنے نام کیا جبکہ اس کیٹیگری میں زندہ بھاگ کے لیے نصیرالدین شاہ بھی نامزد تھے۔
اپنی پہلی ہی فلم میں بہترین اداکاری کے لیے فلم وار کی ہیروئن عائشہ خان کو جبکہ حمزہ علی عباسی کو فلم 'میں ہوں شاہد آفریدی' کے لیے ایوارڈ دیاگیا۔
فلم زندہ بھاگ کی ہیروئن آمنہ الیاس کو بہترین اداکارہ کا جیوری ایوارڈ دیا گیا۔ جیوری کی جانب سے بہترین اداکار فلم 'میں ہوں شاہد آفریدی' کے لیے ہمایوں سعید جبکہ بلال لاشاری کو بہترین ہدایتکار کا ایوارڈ ملا۔ فلم 'زندہ بھاگ' کو بہترین کہانی کا جیوری ایوارڈ بھی ملا۔
موسیقی کی بات کریں تو راحت فتح علی خان کو فلم 'زندہ بھاگ' کے لیے ایوارڈ ملا جبکہ بہترین موسیقی کا ایوارڈ فلم 'میں ہوں شاہد آفریدی' کے حصے میں آیا۔
بہترین مزاحیہ اداکاری کا ایوارڈ بھی فلم 'میں ہوں شاہد آفریدی' کے لیے اسماعیل تارا کو ملا۔
علی ظفر کو پاکستانی موسیقی کے فروغ کے لیے خدمات انجام دینے پر خصوصی ایوارڈ دیا گیا۔
پاکستان کی فلمی صنعت کے مشہور و معروف اداکار ندیم بیگ کو ان کی کئی دہائیوں پر مبنی خدمات کے صلے میں 'لائف ٹائم اچیومنٹ ایوارڈ' دیا گیا تو لوگوں نے کھڑے ہوکر ان کے لیے تالیاں بجائیں۔
تقریب کے آخر میں اے آر وائی کے سی ای او سلمان اقبال نے بتایا کہ آئندہ سال یہ ایوارڈز لندن میں ہوں گے اور اس کے لیے انھوں نے ابھی سے ہی لندن کا رائل البرٹ ہال بُک کرا لیا ہے۔
Pictures courtesy of BBC Urdu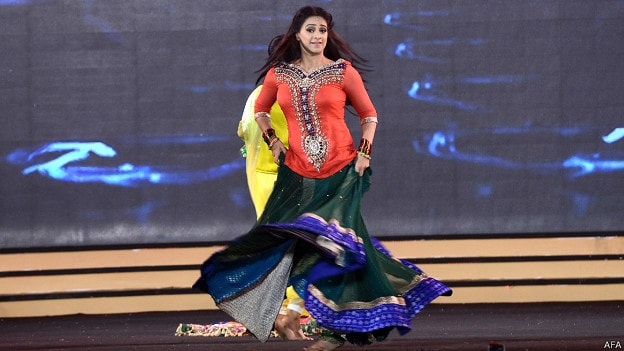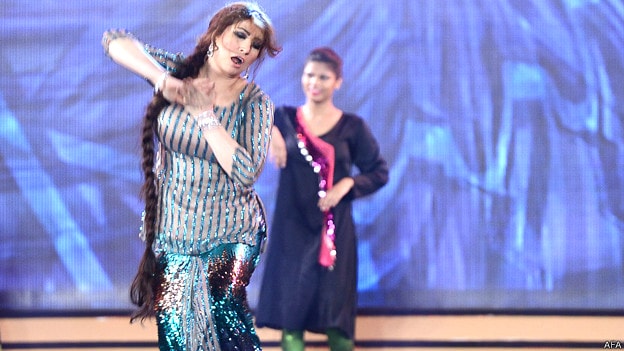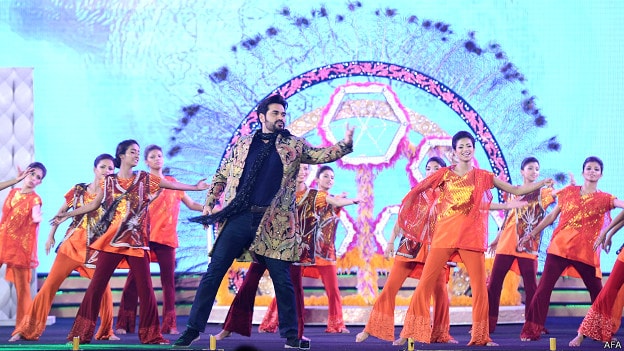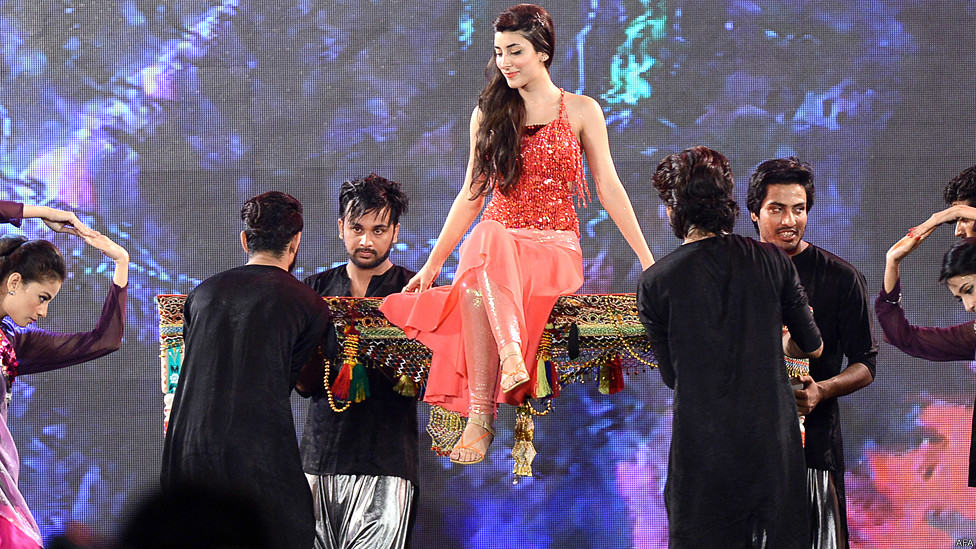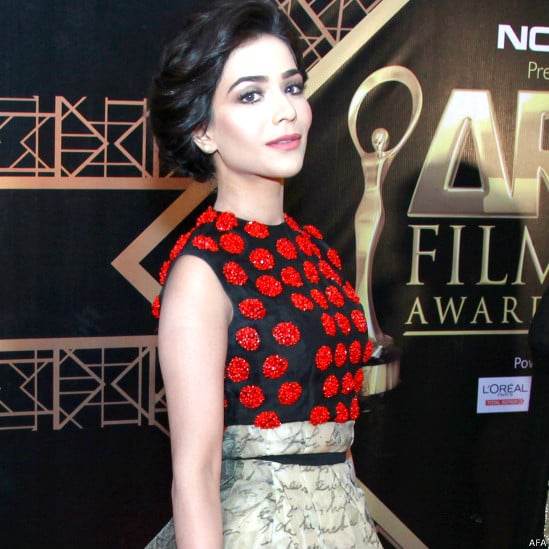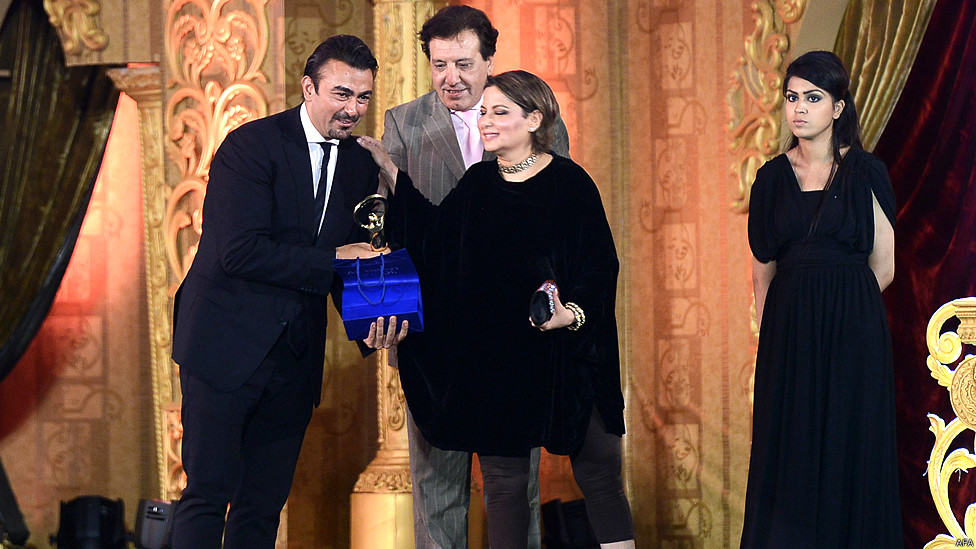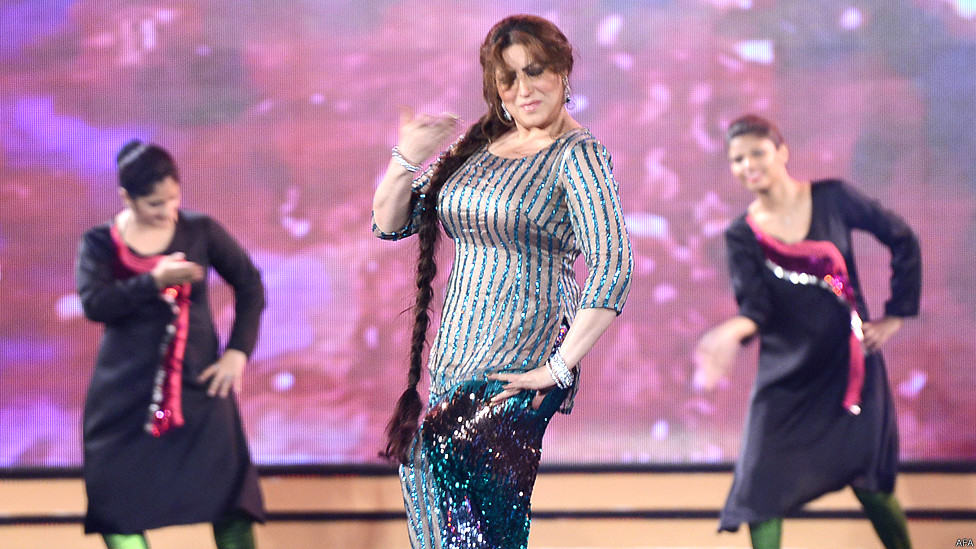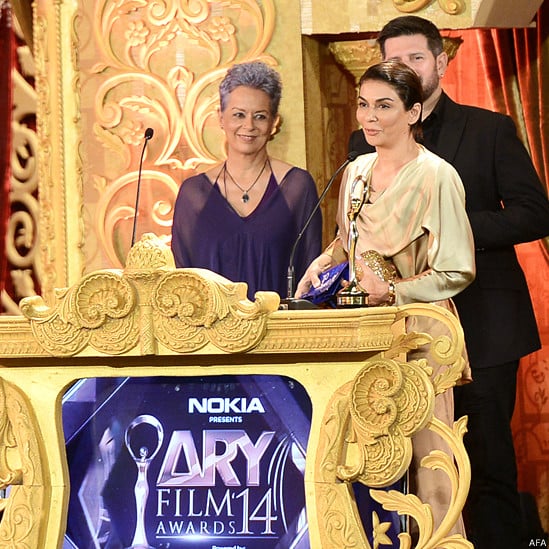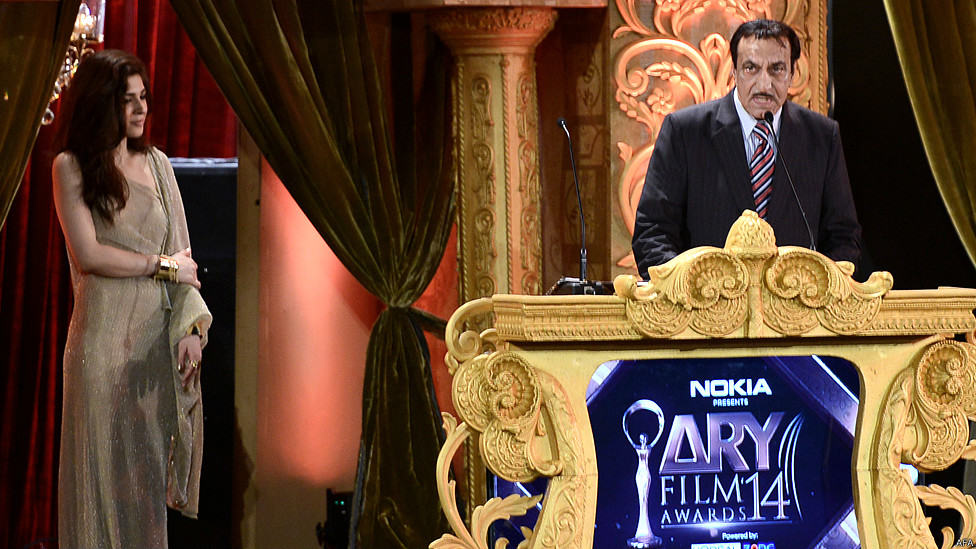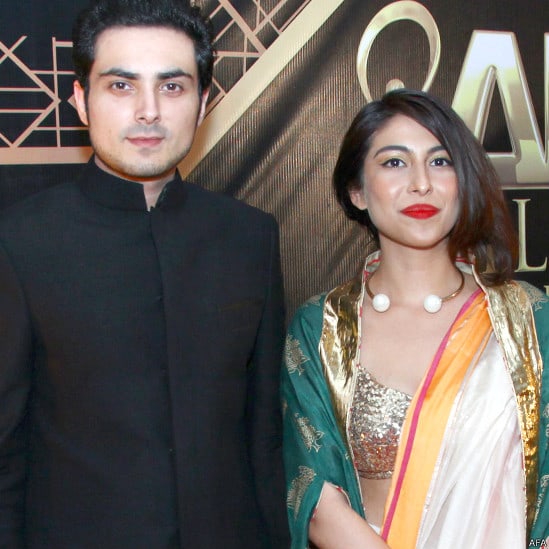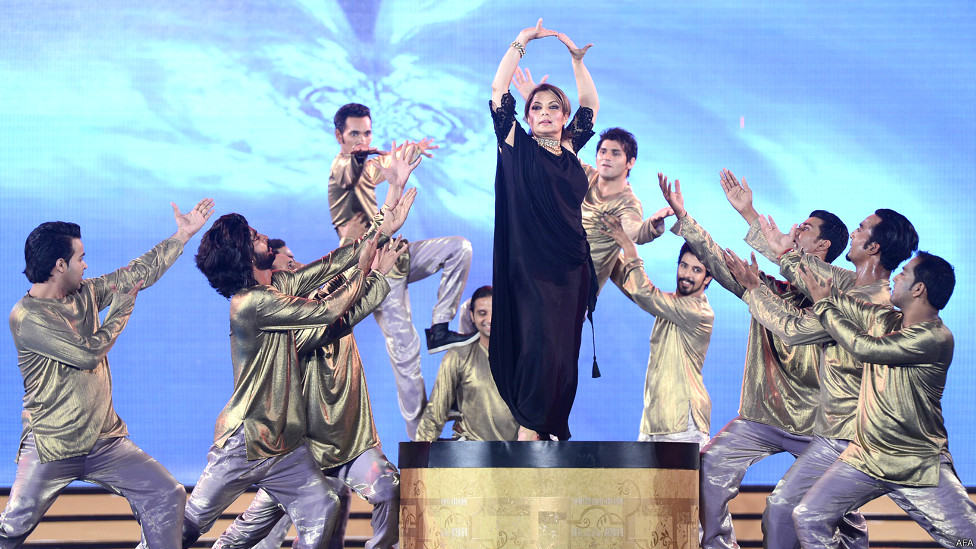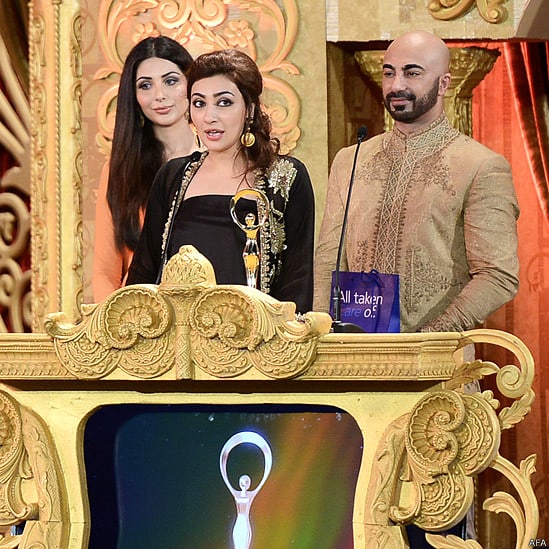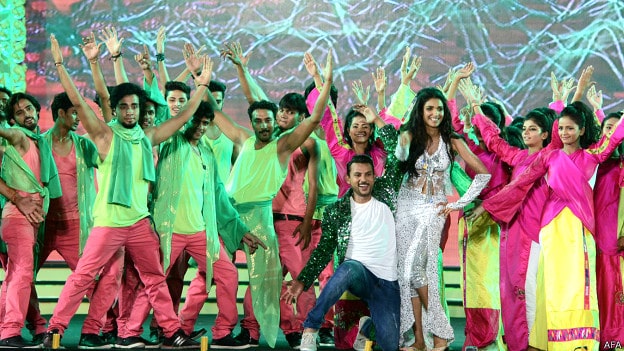 Rashid Nazir Ali