Sana Javed has been the talk of the town due to her looks in the promotional events of Mehrunnisa V Lub U. She was always criticised in her dramas because of looking just the same in each and every one of them. The same shalwar kameez and long straight hair parted on the side and worn loose.
That all changed when we saw her looks and style as she went about promoting Mehrunnisa V Lub U. She has shown such versatility and such intelligence of styling that you can't help being impressed by the change. Despite the fact that she did not have much to contribute to the story of the movie, she was the face of its promotions, dazzling in each and every attire;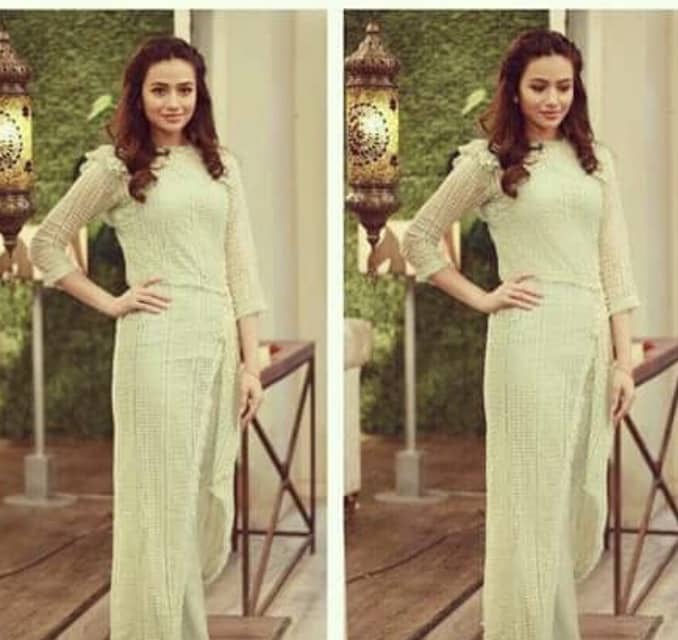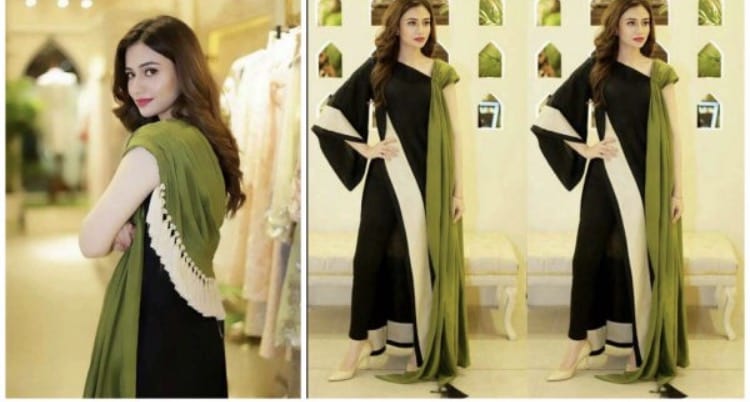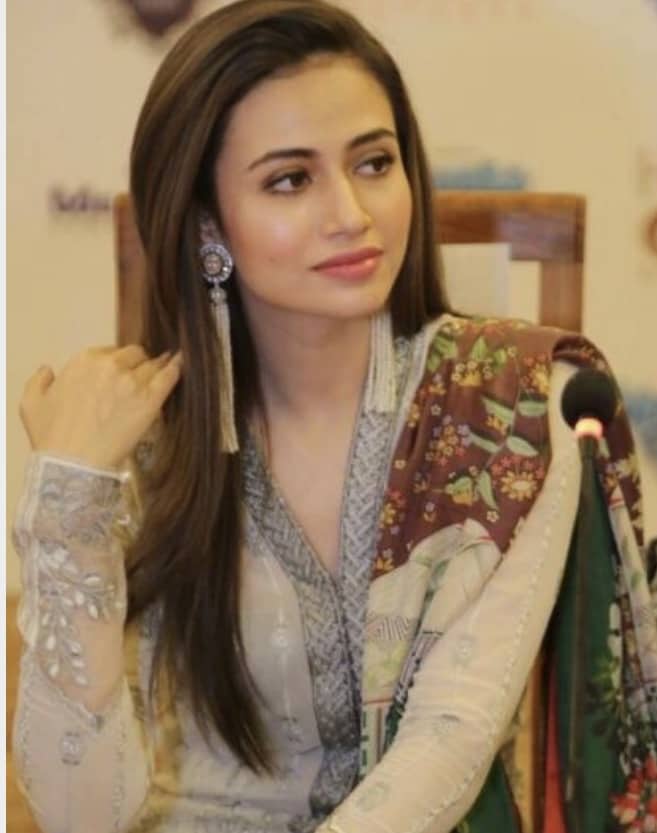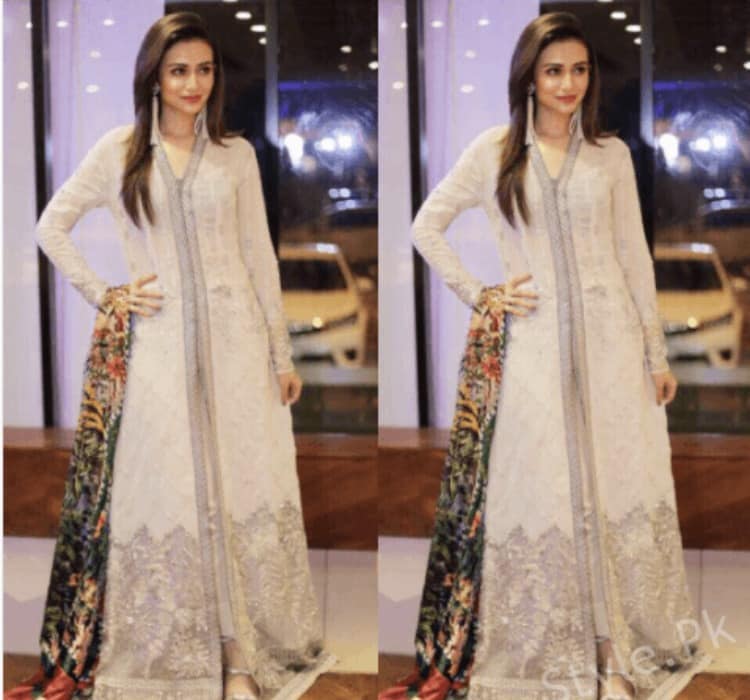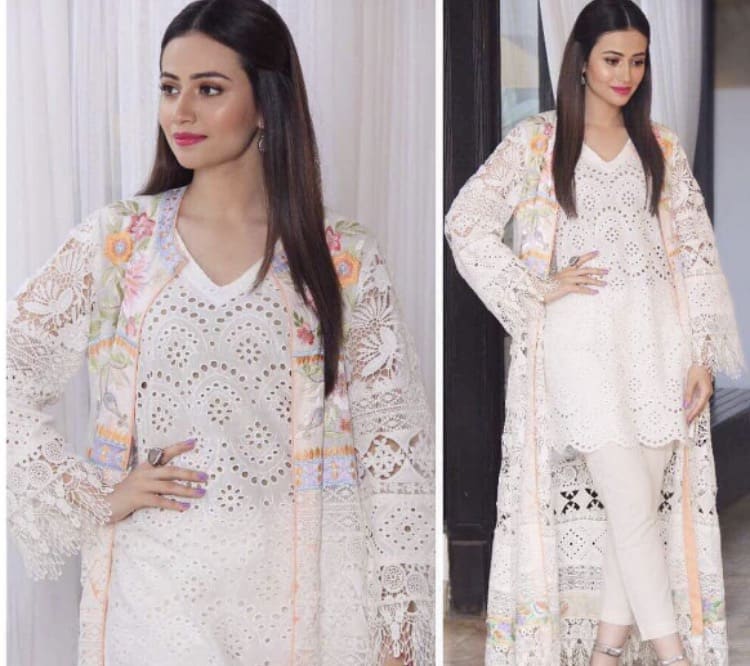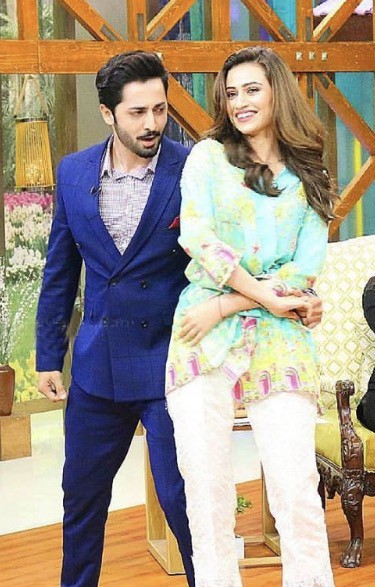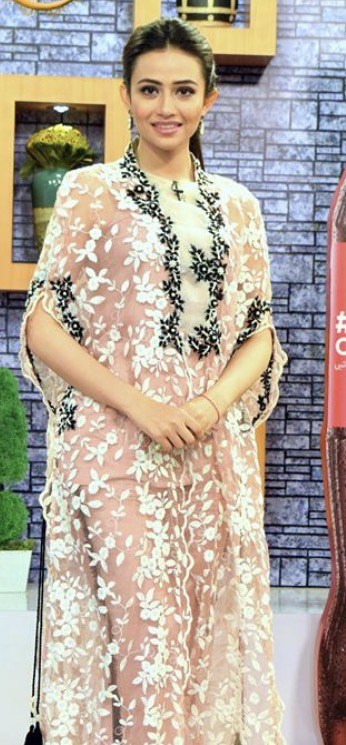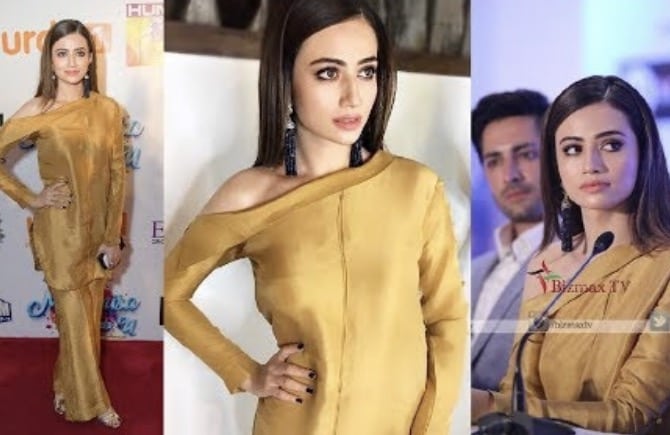 The woman behind all this is Ania Fawad. She has created true magic with Sana Javed, and a new spell every time she was anticipated to appear for an event. Ania herself is a style icon and appears very creatively dressed for every occasion.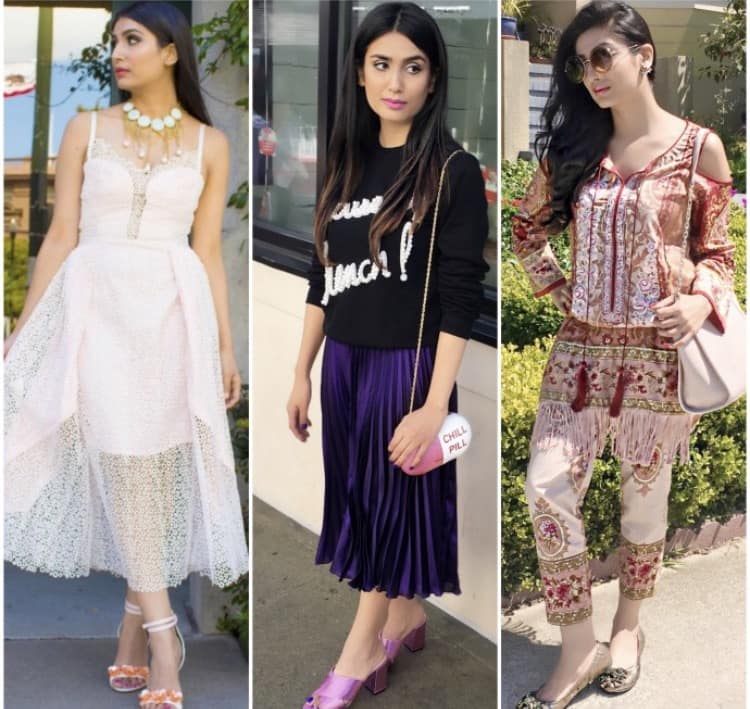 There were some reservations which she explained, mentioning that Sana Javed always had one particular image, so it was not without risk to change her outlook. Secondly, because of the month of Ramadan, she did not want to dress up the actress in a lot of western or revealing outfits. Also, because of the weather in Pakistan, she opted for a lot of whites and pastels.
Ania mentioned that she loves playing around with colours and forming hues and does her homework before completing a certain . She had also taken inspiration from some style bloggers and touched up the looks. All in all, it will not be wrong to say that she has done a fabulous job and Sana stole many hearts this time.