Ayesha Khan is one of the finest actresses of our industry. Recently she announced her acquittal from the media industry and now she has shared her big news with the fans. Ayesha is engaged now and her fiance is Major Uqbah Malik. She shared the news last night on her Instagram: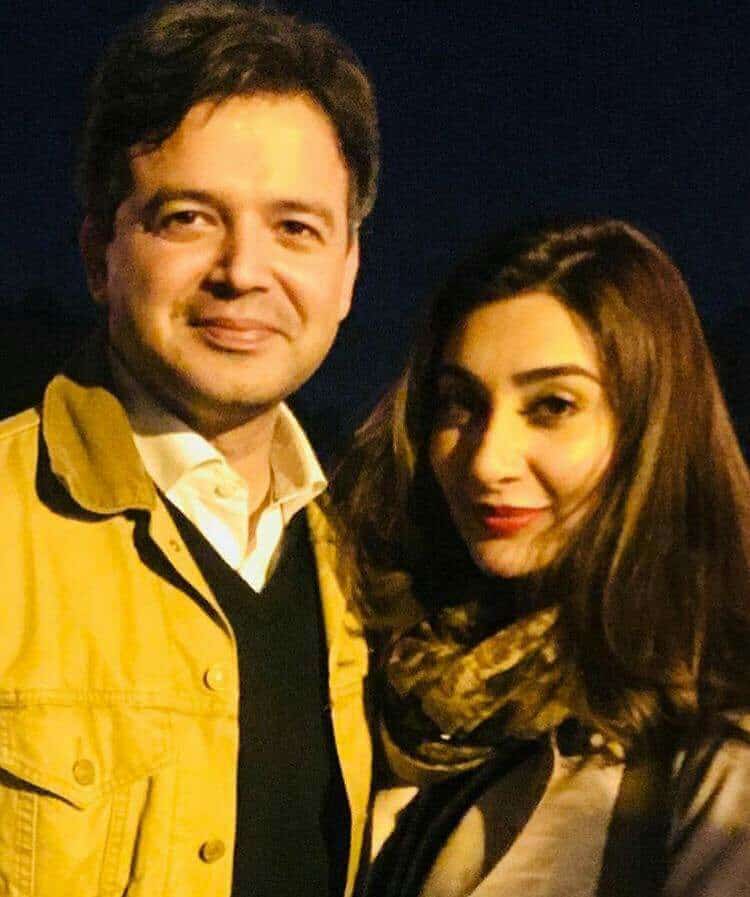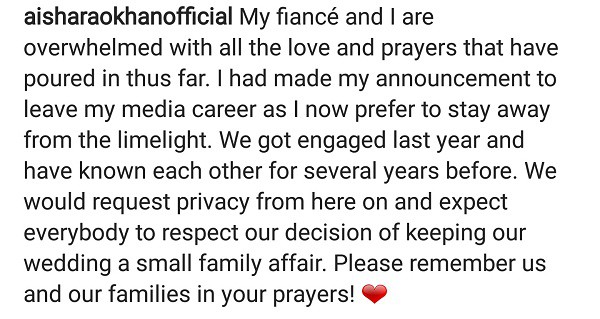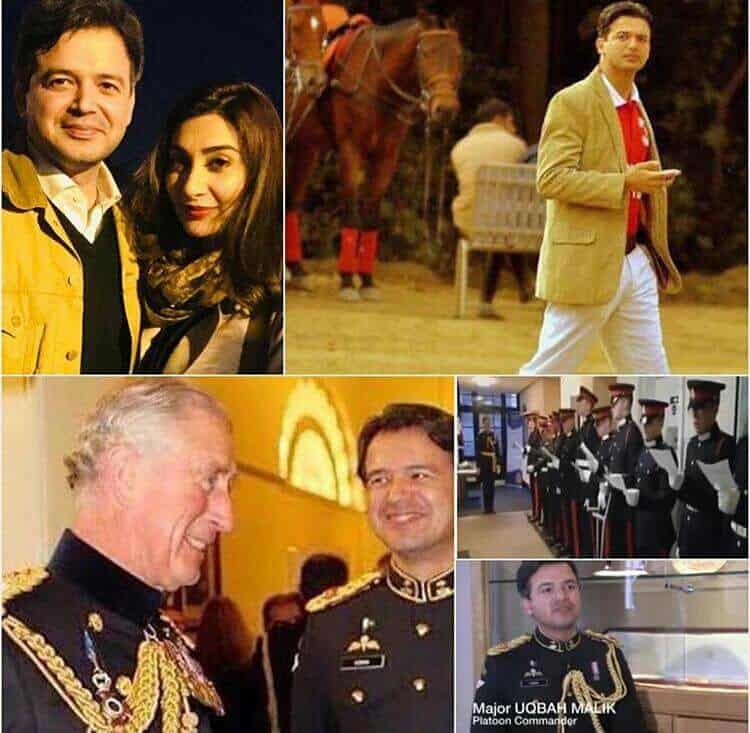 Major Uqbah Malik is the first Pakistani instructor at Britain's Royal Military Academy. He is the one whose students gave him a surprise by performing Pakistan's National Anthem at the end of his time there.
Two bests of their field have come together and they look like they are made for each other. Great wishes from our side to Ayesha Khan and her fiance!