Ohkay so, the writing of Zafar Mairaj, direction of Kashif Nisar & the production of Six Sigma; Lashkara commenced last night on ARY Digital & had quite an interesting start. It is commendable how the life of inner-city residents of Lahore was brought to limelight. I must say, I loved the way they showed the typical dynamics of any 'mohalla' where there's a queen of hearts & has quite a lot of admirers.
Bubbly (Ushna Shah) is your typical girly girl, totally into herself, conscious about her beauty & knows how to use it as a weapon. Bubbly knows that she is beautiful & since she takes care of herself so keenly, she doesn't mind using it to her advantage. Even though Bubbly got such sort of an introduction, it was never once suggested that she was manipulative or conniving. Bubbly is sweet & innocent but she definitely is not gullible or naive. Bubbly lives in a joint family system with her father Muneer (Noor ul Hassan), mother Kulsoom (Saba Faisal), brother Iqbal, Taya Jee, Tayi Jee, their daughter Saima & son Guddu.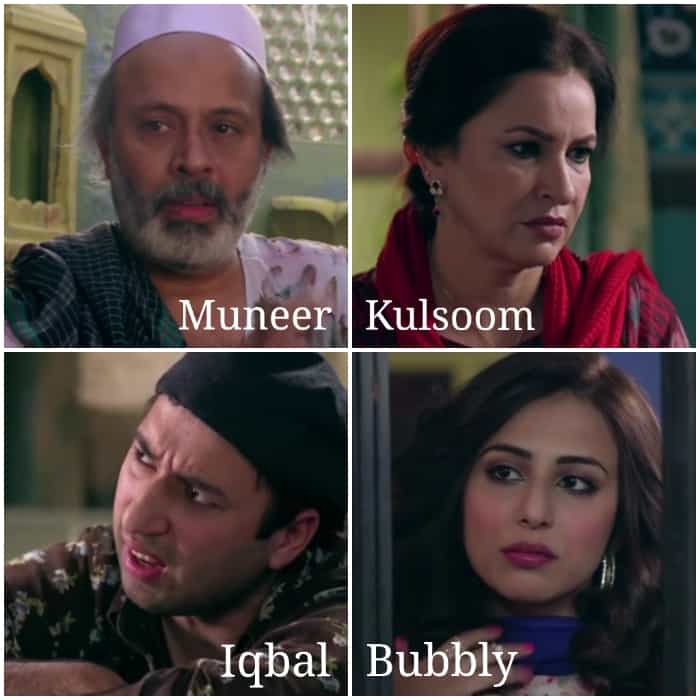 Taya Jee is a tailor & Muneer is a dyer. Even though both the families have very different mindsets & perspectives, it was interesting to see how they all lived in peace & harmony. Taya & Tayi have adorned their daughter Saima with the jewel of education & that is why, when it came to finding a suitor for her, the fact that the guy who was coming to see Saima was well-educated was enough for them to be contented. Kulsoom has raised Bubbly & Iqbal in a very different manner, may be it has a lot to do with the sort of background Kulsoom comes from, even though it wasn't covered but her mannerism was enough of an evidence. Kulsoom has raised Bubbly with some very stereotypical standards & she supports Bubbly's self-obsession by taking care of every little thing that draws her attention especially if it is beauty related. Even though the entire 'beauty remedy' scenario was a little stretched but I liked how everyone was involved into it because it ended up becoming a way to introduce their characters a bit more elaborately.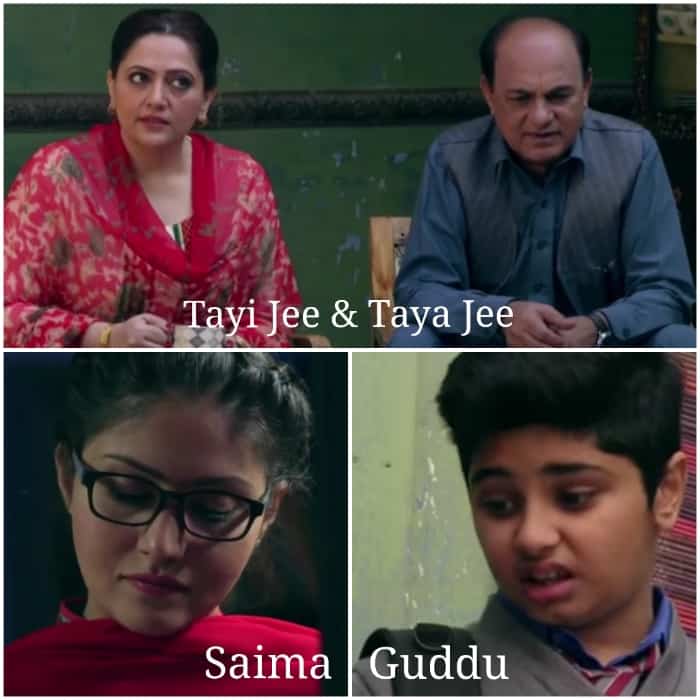 Saima is a brilliant student & is preparing to appear in CSS exams & she has her parent's full support. I loved that scene where Saima's mother tries to sell a face cream to her ever-busy bookworm daughter & consequently, ends up seeking help of Kulsoom & Bubbly who excel at all those remedies to knock the zit out. Even though it was subtly suggested that Kulsoom was a bit uneasy after finding out about the 'kabil rishta' that was under talks for Saima but I loved how she did everything to make Saima look presentable, just the way she would do when the time for Bubbly'll arrive.
Well, talking about Bubbly's admirers. She has one at Taya Jee's tailoring shop, Nazeer the tailor. Then there's Sunny (Imran Ashraf) who is her neighbor & will even learn English because Bubbly said so. Then there is Feeka (Mohsin Abbas Haider) now trying hard to be known as Chaudry Rafique who I guess has acquired some wealth lately & made quite an appearance to impress Bubbly.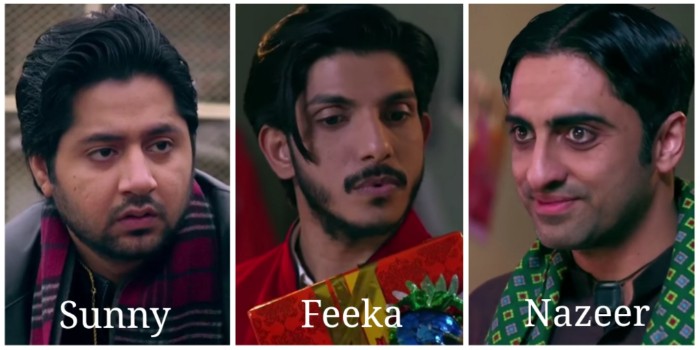 I must say the way the mohalla rivalry was shown between Sunny & Feeka was hilarious. Sunny was obviously jealous but couldn't stop belittling Feeka because he could see that he was doing a little too well for Sunny's liking. The way everyone welcomed Feeka with warm hugs & then a spy informed him about Bubbly was so amusing. It actually looked like they brought all those real life dynamics to life which happen in each & every corner of every single city.
Bubbly made quite an impression on the guests who were visiting to meet Saima & unfortunately, they ended up putting forth a proposal for Bubbly. Let's see what her reaction will be.
Overall, the introductory episode was refreshing, interesting, amusing & everything nice. I enjoyed the way the characters were introduced & how their mindsets were elaborated. Every single actor was in their element & the direction was superb too. I loved those camera angles, those vibrant colors, styling of every single character, it screamed Lahore to me & I loved it. Ushna Shah, Imran Ashraf & Mohsin Abbas Haider, all of them were amazing, even though Ushna got the most coverage in this episode but the boys did extremely well in their limited screen time too, well enough to let us know how their characters are going to be like. I liked the way Bubbly's character was styled, like even though she is very fashionable, her makeup & overall look still suggested that she comes from a not-so-modern background, like there was this lack of finesse in her makeup which exactly showed that she may be up-to-date with every latest trend, she was still not too refined. I simply love watching dramas like these & since the first episode has skyrocketed my expectations; let's hope it continues to impress us ahead too. Please share your thoughts about the very first episode of Lashkara.
Keep Supporting,
Cheers,
Zahra Mirza.