Some people don't take new year resolutions very seriously but others sit down to think hard about the past year and then they come up with resolutions that will allow them to achieve their aims and objectives in the new year. Ayesha Omar is also one of those people who think a lot before setting down a resolution for the new year. Ayesha Omar's new year resolution is also effected obviously by the recent accident she had. That is why she talks about positive thoughts and not taking things for granted. Ayesha Omar posted her new year resolutions on her instagram page.
She made the following resolutions this new year: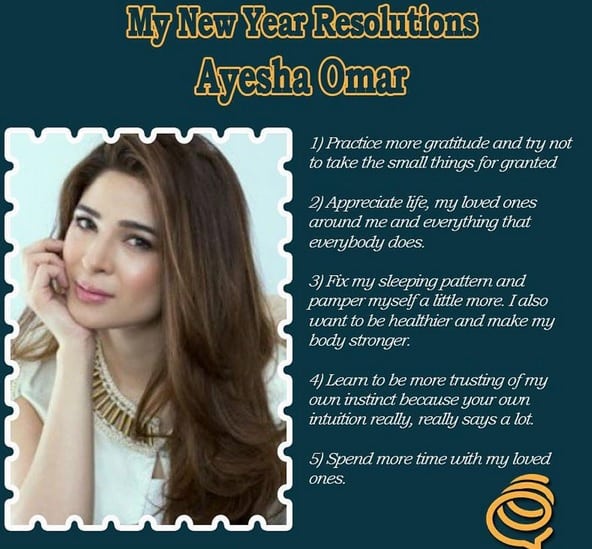 Ayesha Omar is still recovering from her injuries but she is not going to let these injuries stand in the way of her social life. She made sure she celebrated the new year and make an appearance at a launch looking stylish like always even though she was wearing a sling. Ayesha Omar wore a fancy cape to hide her sling.
After watching the premier of Ho Mann Jahaan Ayesha Omar praised the film a lot. She looked excited and energetic at the premier.