Ayesha Omer's most memorable role till now has to be Khubsurat from Bulbulay. She started her television career by hosting a show "Mere Bachpan ke Din" when she was very young. She worked as a VJ on MTV and Indus TV. Ayesha started her acting career from the sitcom "College Jeans". Since then she has worked in many dramas. Ayesha Omer always wanted to be involved in performing arts. She is not just a host and an actor but also a singer and a model. Ayesha's family is based in Lahore but in order to meet the requirements of her field, she has to live in Karachi. Ayesha Omer did her graduation from National College of Arts, Lahore and even when she was studying she was very much involved in performing arts, something behind the stage and at other times on the stage.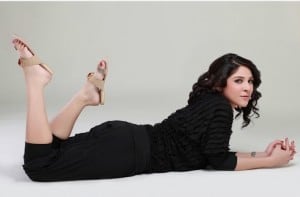 Ayesha feels that the fashion industry does not allow youngsters to come forward because there is a lot of lobbying and grouping. Probably due to this reason Ayesha Omer is not seen on the ramp very often now but prefers working on television and is now working towards building her singer career. Painting and singing is Ayesha Omer's real passion. If given a choice she would much rather paint and sing than act, model or host.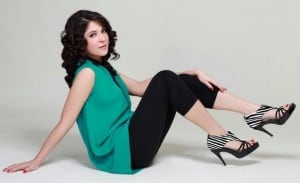 Ayesha Omer comes across as a very down-to-earth person but one with a very strong personality. When asked during an interview how she felt about the success of her character and the fame it won for her in Bulbulay, she replied that it was teamwork and it would be wrong if she took the credit for it. Acting comes naturally to Ayesha, she is comfortable with comic and serious characters both.
Some people criticize Ayesha Omer for being confused because she cannot decide which field she wants to excel in. Ayesha Omer says that she likes to experiment with new things, she follows her heart and life is too short to not follow one's heart's desire. Therefore she believes in doing everything she wants to do. Ayesha also hosted a cooking show; so she has basically done everything that any other actress who has been in showbiz for a very long time has done.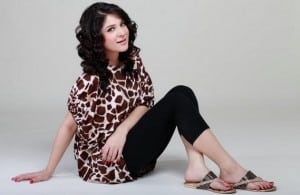 Ayesha Omer has also designed clothes. Anoushey and Ayesha designed clothes for the clothing brand "Labels" which were liked by youngsters and were sold off very quickly. Ayesha would like to do more designing because she liked the response her designs got. Ayesha Omer's mother has been a big inspiration in her life. She believes that she couldn't have made it this far if it wasn't for her mother.
Ayesha was also offered to work in Indian dramas but she declined this offer because she likes the appreciation Pakistani people have given her and would not let them down. She also doesn't feel the need to work in Indian dramas. Ayesha Omer is definitely a jack of all trades, we wish her the very best.