It leaves me with a thought always when I think about the upcoming Bollywood Movie 'Creature', starring Imran Khan and Bipasha Basu in lead roles. While half of the country seems to enjoy the fact that a Pakistani Artist has actually gotten a measure role against a popular actress, there are people like me who are thinking with a broader perspective. It might be an assuming fact that Imran Abbas has really got one of the biggest breaks when it comes to comparing it with other Pakistani celebrities working in India, the question still lies that how come Bipasha Basu got ready for a movie which is likely to make any success. The only charm that the movie by now has offered to the audience is the 3D tag attached to it and a little bit of excitement of watching this couple on screen. I have been taking feedbacks from our readers on our social media page and people are acknowledging the reality that Bipasha seems much older than Imran Abbas.
The theme of the movie revolves around the ideas that were once shown in the movie 'Jurassic park', where the dinosaurs will now be replaced by an unusual 'creature'.
Here are a few random clicks taken on the set of 'Creature', Have a look!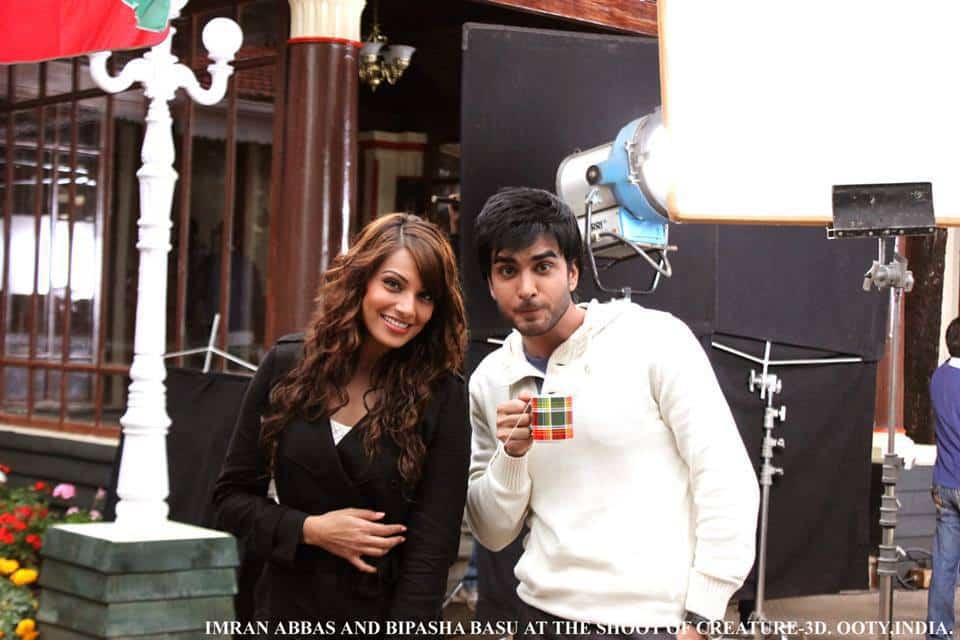 This surely is an achievement for Imran Abbas to get his hands on an Indian movie and working with an actress such as Bipasha Basu, but again, the career of Bipasha now shows a big question mark!
Wishes
Nida Zaidi