Narrated as a "love story with a twist," Rehbara is Amin Iqbal's first project as a film director. Counted among the top directors of the Pakistani drama industry, his debut on the silver screen was a much-welcomed project when the film was announced back in 2016.
Starring Ahsan Khan and Ayesha Omar as leads, the movie started its shooting after the announcement and was due to release last year.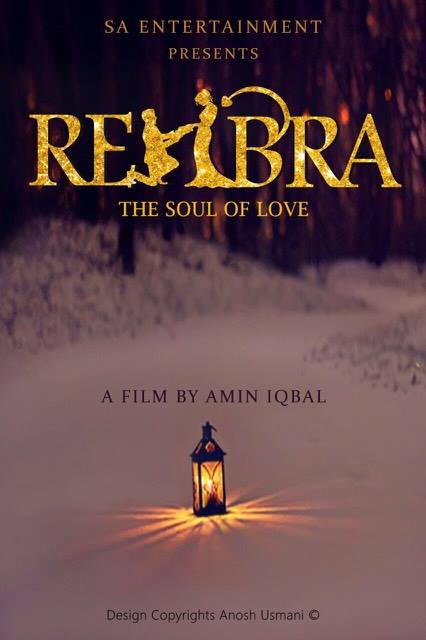 Although the news regarding the 'near-completion' status of the film did float around, and that too with the film's posters, but there was a complete silence afterward and no sign whatsoever of the promised release in 2018.
Ayesh Omer and Ahsan Khan shared some BTS of their upcoming venture and it seems like something interesting is brewing.
Omer shared a fun shot from the movie Rehbra on her social media.
Here are some more shots from the BTS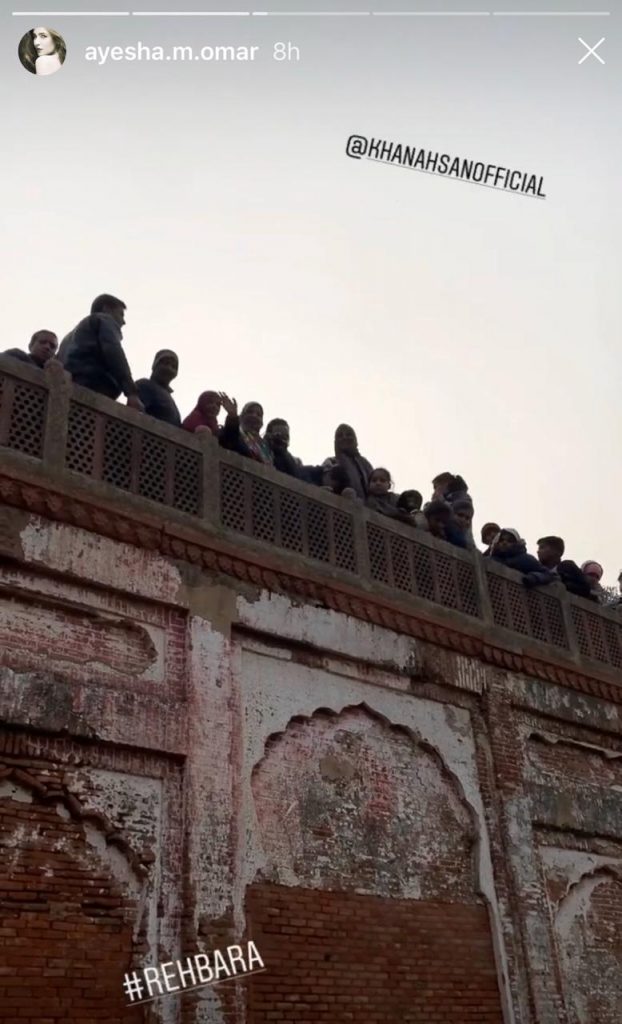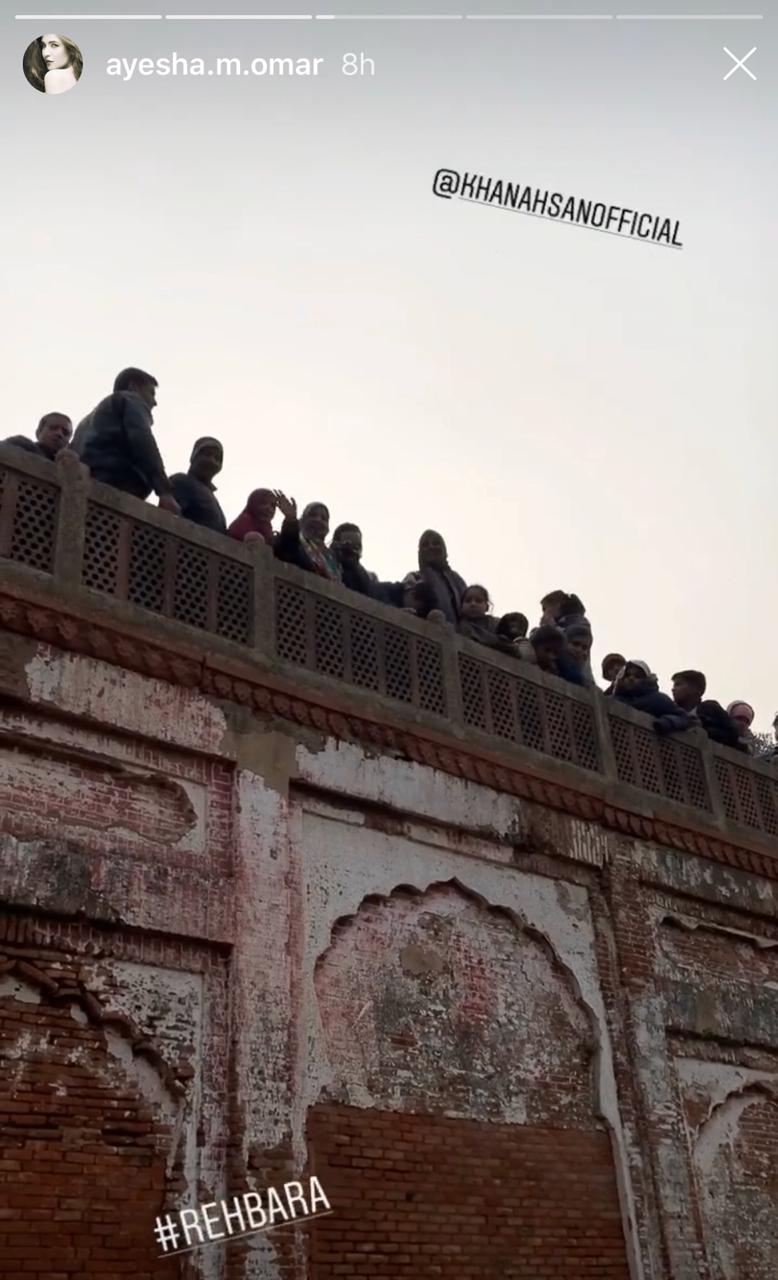 Here's a still shot of the on-screen couple Ayesha Omer and Ahsan Khan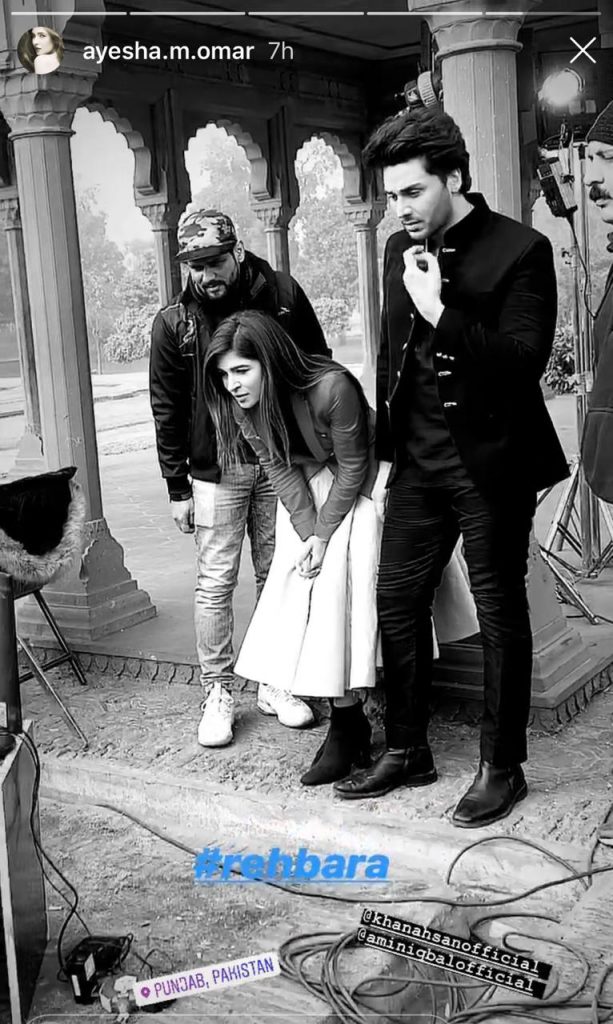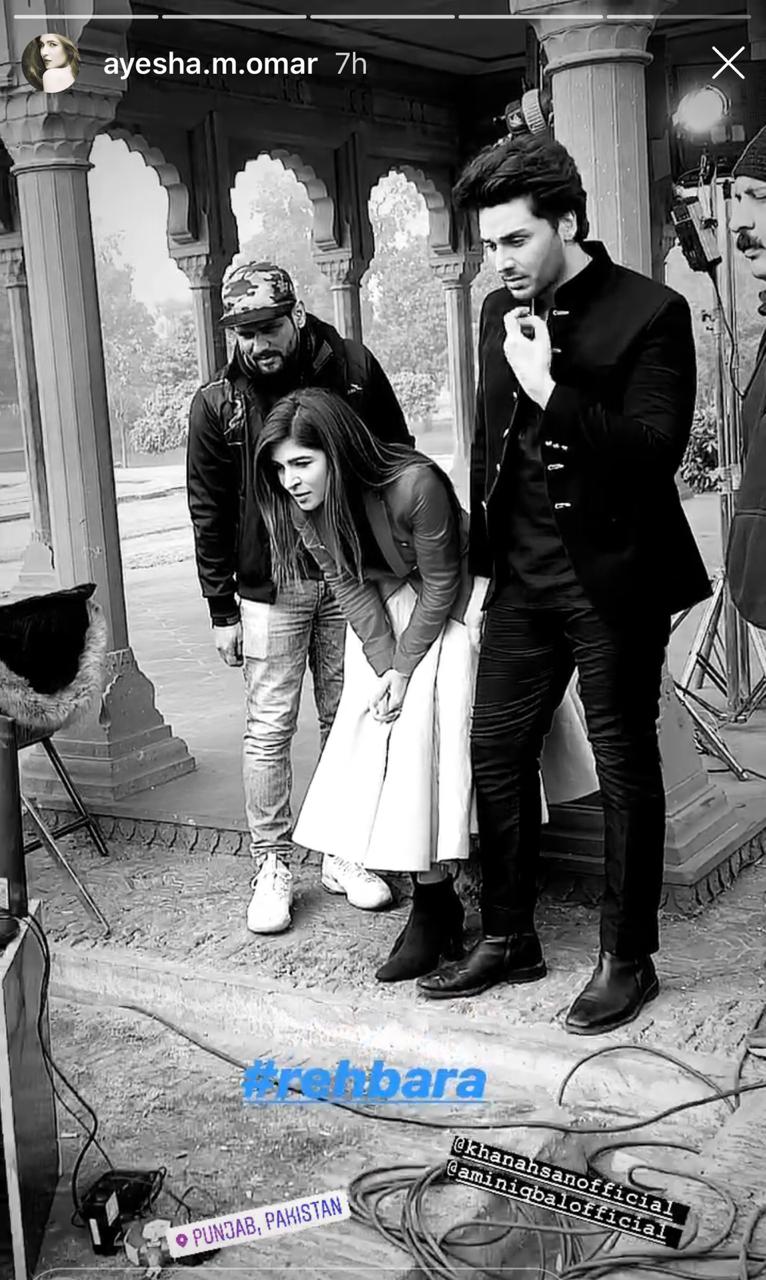 Looks like it was really chilly at the shoot and Ayesha Omer was having a ball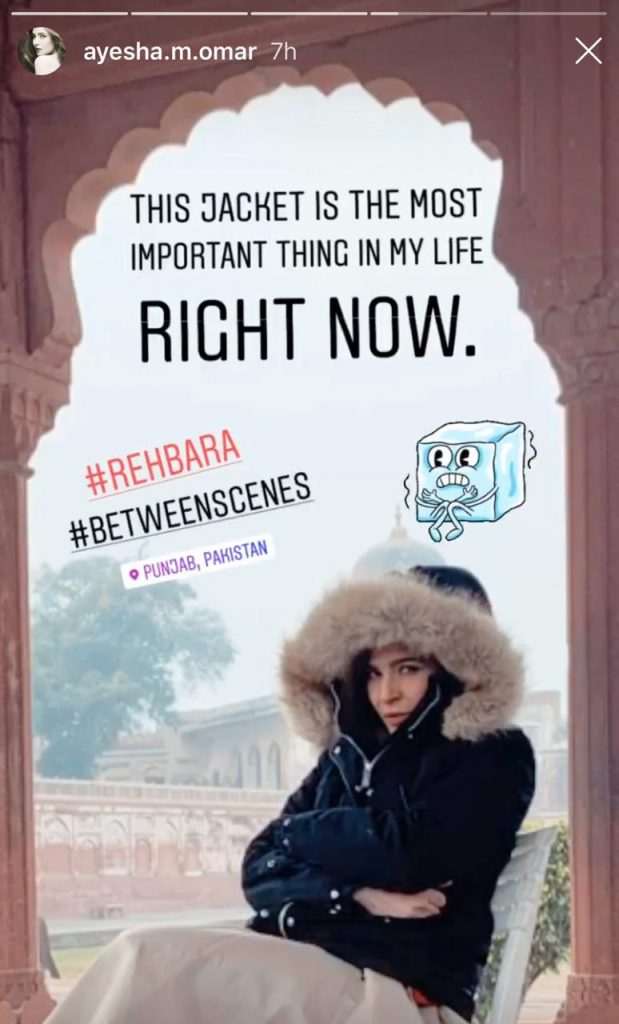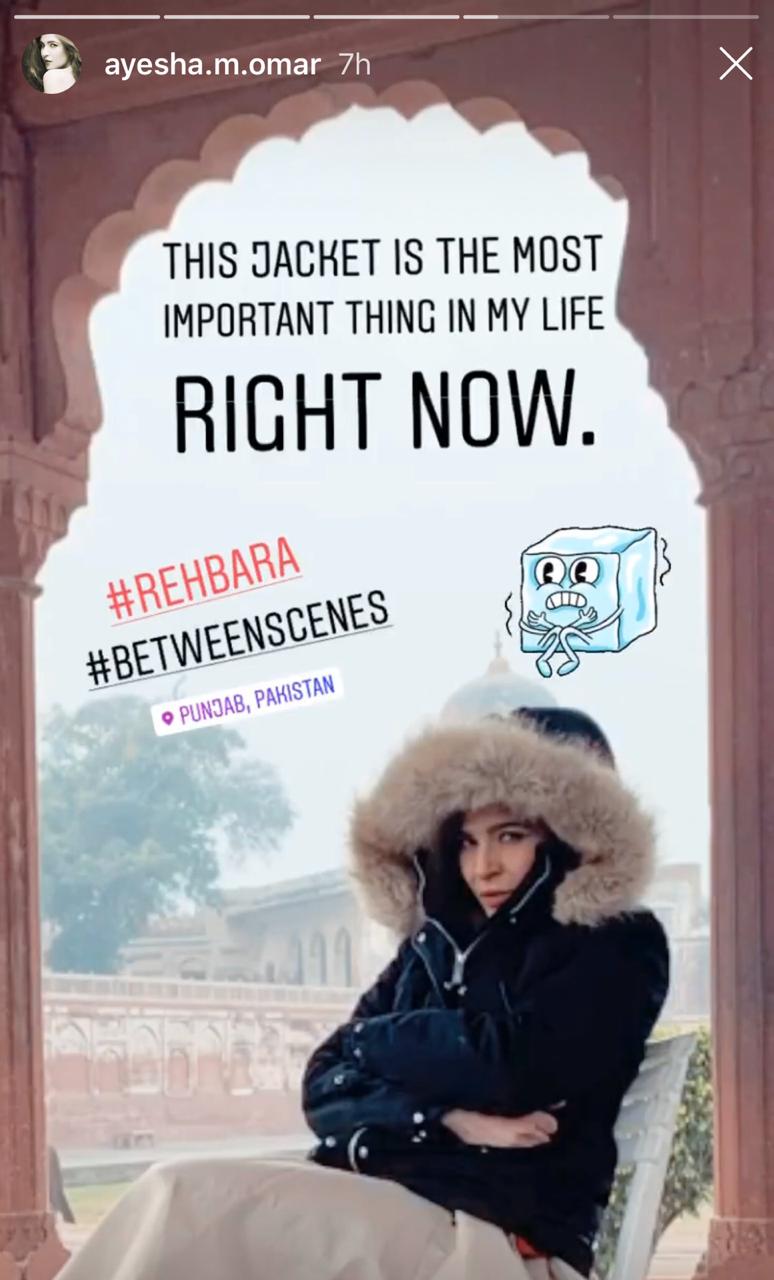 Ahsan Khan looks dapper in a brown coat and muffler surrounded with all the crew!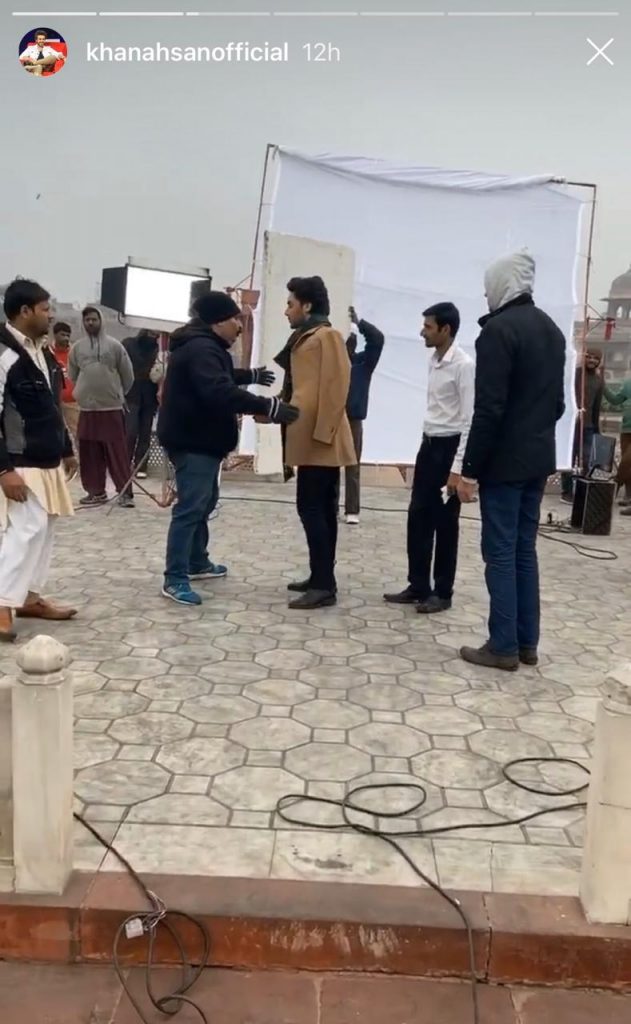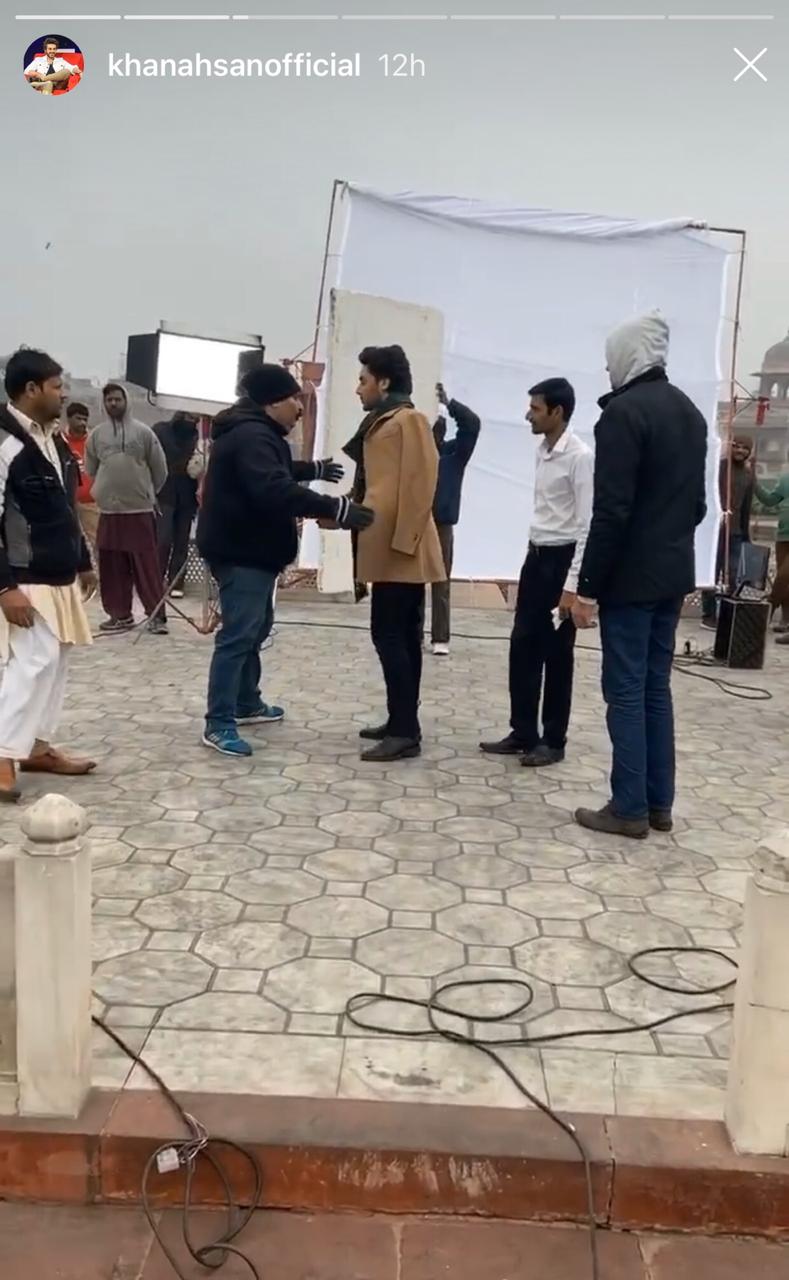 Here's another still shot of Ahsan Khan at the shoot. It looks like its a busy busy day at Rehbra shooting!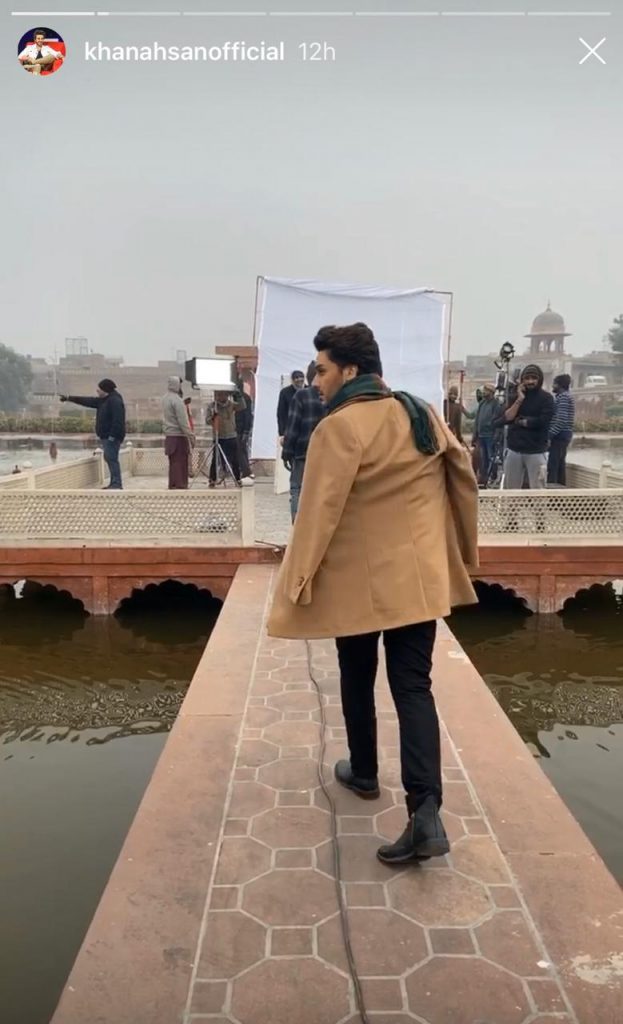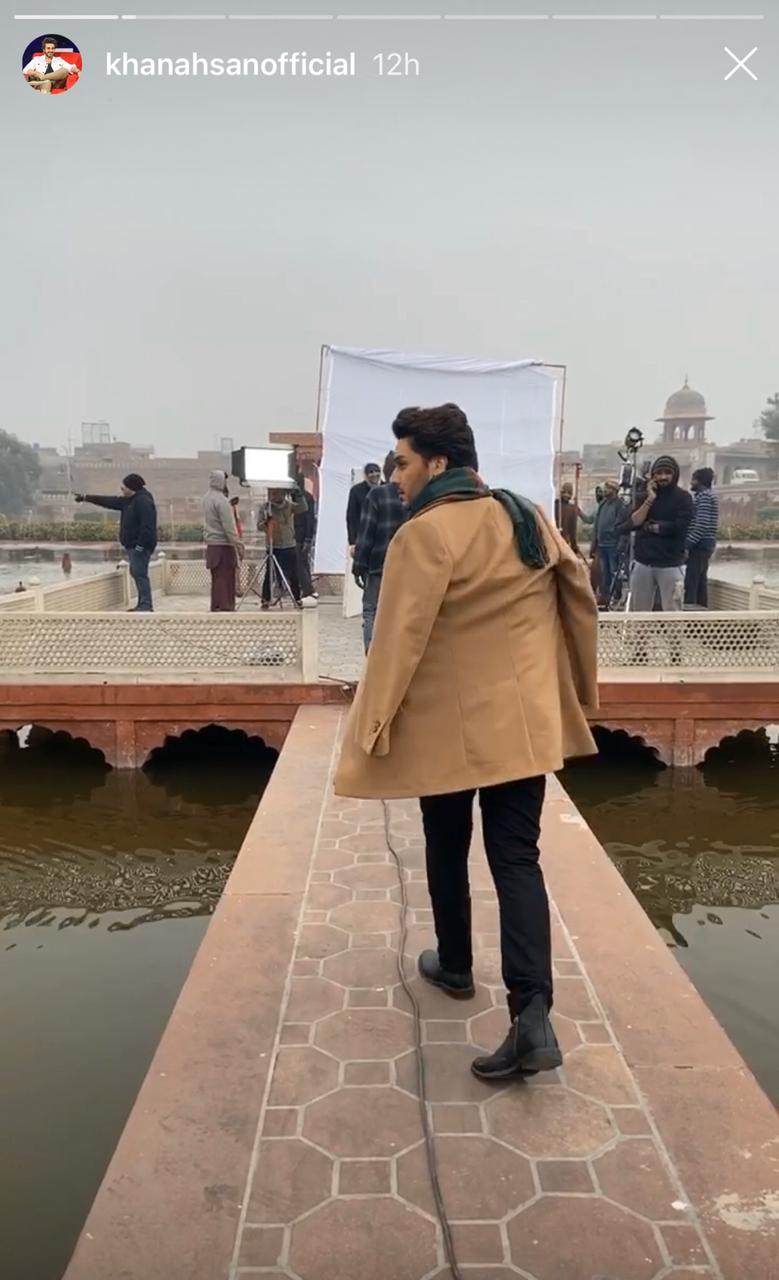 The movie is hot in cities like Kund Malir, Gwadar, Kasur, Lahore and Karachi. Both Khan and Omer have previously worked in a number of films, separately. This is the first time they will be working on a film together and an excited Khan shared that he's thrilled to work with his leading lady in the film.
Rehbra also stars Sarish Khan, who was seen in Syed Noor's Chein Aey Na and was Miss Pakistan USA 2015 Sarish Khan who happens to be veteran actor Sahiba Khanum's granddaughter. The film is slated for an Eid-ul-Azha release this year.
Ayesha's latest outing, Kaaf Kangana, a cross-border romance produced in collaboration with the ISPR, penned and helmed by Khalil-ur-Rehman Qamar, opened to mixed reviews critically and commercially.
After Chupan Chupai turned out to be a pleasant surprise, we're keeping our eyes peeled to see what other movies Ahsan Khan takes up; his next is dubbed to be an action rom-com.
Pathak Dey, which will be directed by Saife Hassan and is an MD production, has a star-studded cast that includes Ahsan Khan, Hania Amir, Kubra Khan, Azaan Sami Khan and Shamoon Abbasi (who as usual will be playing the villain) among others.
Let's see what Rehbra has to offer for fans.