Comparisons are a part of human nature. We have been comparing since we remember and we would continue to compare until our last breaths because it's something that's innate and that's uncontrollable for human nature. We compare things like two times biryani was cooked and we ponder upon the fact that which time it was more delicious. We meet someone and the person seems off, we start reflecting upon all our meetings with that person to compare if he is always off or something changed between your last meeting and the current one.
When it comes to celebrities we become extra critical and strict. We always compare different celebrities but when some coincidence like them supporting a same dress happens, it's like icing on the cake. We convert that competition into a war of who supported the same dress better.
Recently Ayesha Umar and Hania Aamir were seen supporting a Kaftan which was from the same designer that is Shehla Chatoor. They were carrying the outfit in almost the same way.
Ayesha Umar wore that black kaftan on Piff looking stunning as always.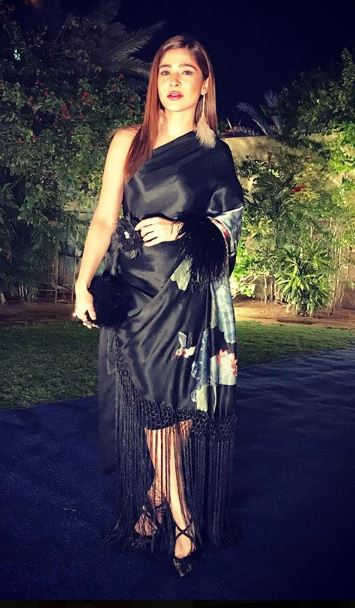 While Hania Aamir wore the dress during her Toronto trip for the awards.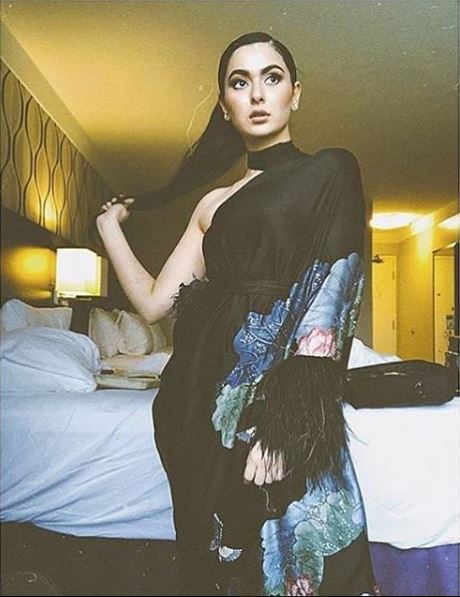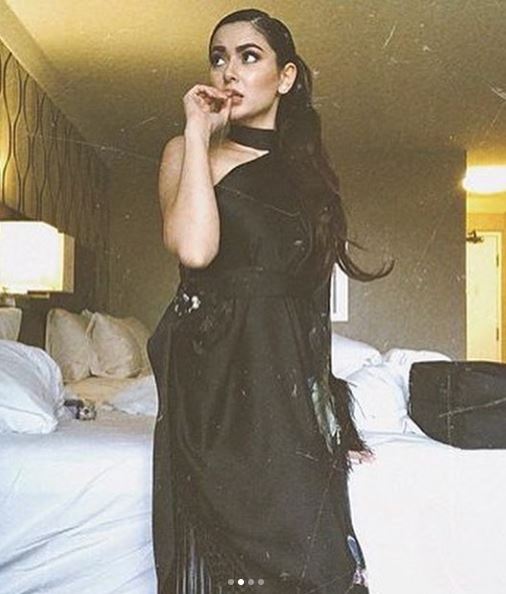 Both were looking astonishing in their own unique ways. Whether or not you wear the same dress, it's the personality that gives the dress a different look.