Ayeza Khan and Danish Taimoor Celebrate Their First Wedding Anniversary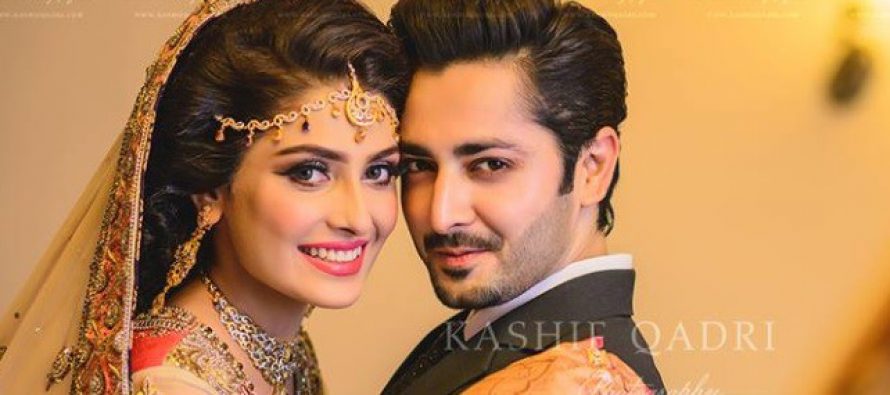 When Ayeza Khan and Danish Taimoor got married a year ago it was the talk of the town. Their wedding overshadowed some other celebrity weddings that were taking place at exactly the same time. Many people did not even know just how popular these two actors were until their marriage got all that attention. Ayeza Khan and Danish Taimoor did not break the news of their wedding until the wedding took place which means that they were not looking for cheap publicity.
After a year of being happily married, the couple has been blessed with a beautiful baby girl and just like everything else about their relationship, the couple is keeping their daughter away from the public eye. Danish Taimoor has achieved a lot in this one year and Ayeza Khan has taken a break from acting due to the arrival of her new baby. The couple looks happy and radiant on their first anniversary. Here are some pictures from their first wedding anniversary celebrations.
---