Being an entertainer in a competitive industry is a demanding job for anyone at all. This job becomes even tougher when you are considered the best and have to constantly keep up with that reputation. Ayeza Khan is one such actress whose graph has only been going higher ever since she joined the industry. All of her dramas in the past few years have been a massive success. She has successfully managed to gain the kind of popularity which is enjoyed by only a handful of actresses in Pakistan.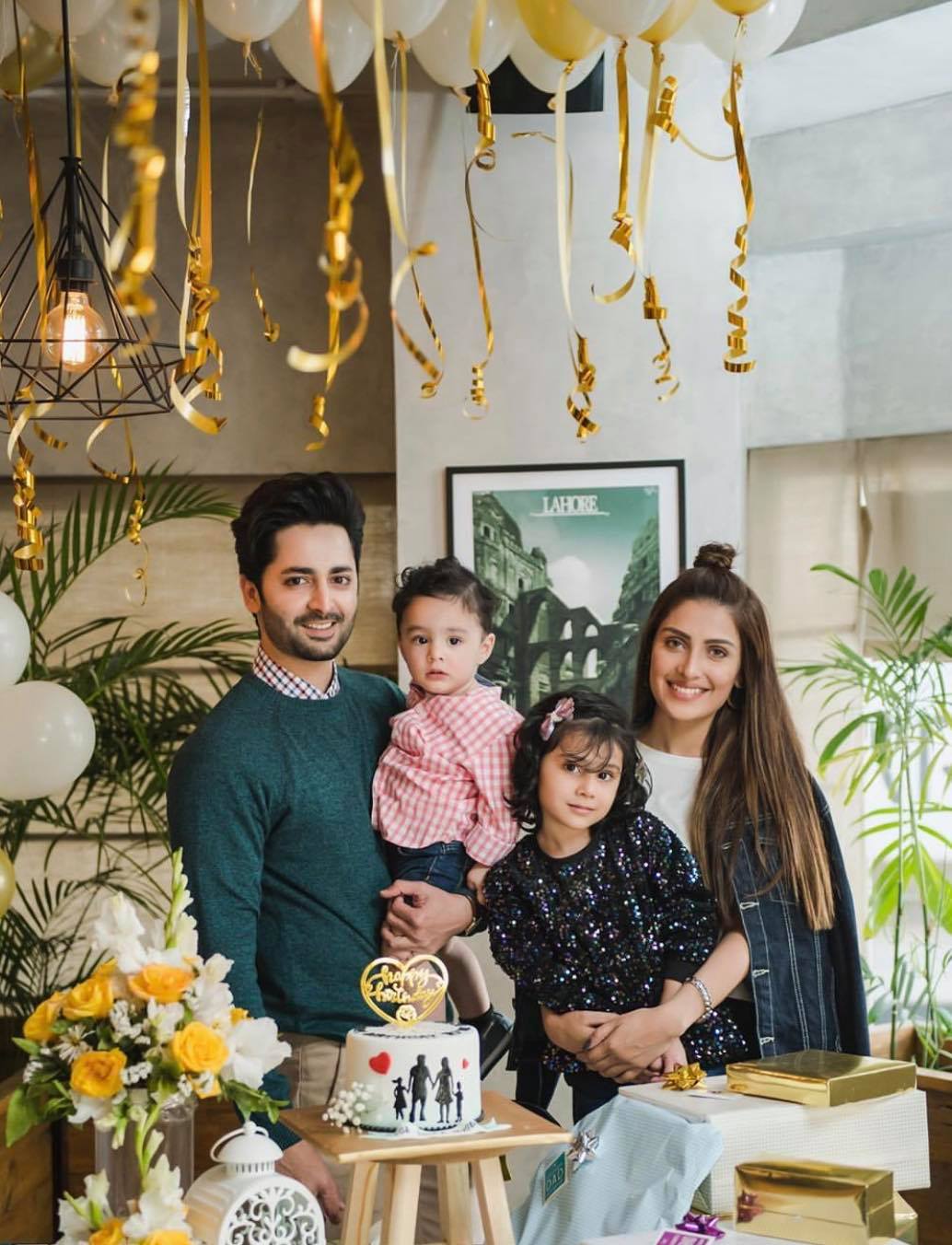 Not only this, but Ayeza Khan also keeps her social media pages so active that even during the lockdown, every single day she was posting new pictures from the most gorgeous photoshoots. Anyone who follows her on Insta would agree that keeping such an account buzzing with activity is not easy! Ayeza Khan is not just an actress but she is also an equally dedicated wife and mother of two beautiful kids. Following her closely on social media, watching innumerable interviews, and reading some more, it is quite easy to interpret Ayeza Khan's role as a wife and a mother.
Family Comes First
Even though after getting married Ayeza Khan has worked more than she has ever before yet for her family always comes first. In every single interview, Ayeza has made it clear that for her acting and modeling is a job she feels passionately about. Just like any other mother and wife with a job, she also makes sure that her family time is never compromised. She does whatever she can to make beautiful memories with her family. You would think that a star like her would find it difficult to juggle both these roles but Ayeza Khan does it so well.
In an interview, she shared that for her family time was something which she ensures is never compromised because of her projects. She has worked things out in such a way that she is with her husband and kids at night and early morning. Apart from that unlike other stars, she does not work on weekends. This gives her the opportunity to spend quality time with her family on regular working days as well no matter how busy the schedule is.
A Responsible Mother
Ayeza Khan's different interviews reveal that she puts in a lot of thought into whatever she is teaching her children through her actions. When asked in an interview who was the first one to apologize after a fight, Ayeza replied that ever since she and Danish had kids, they have never fought. She thinks that the way the parents treat each other affects the children's mindset at all therefore she is really conscious about what impact their relationship will have on their children.
Like any other mother who loves her children and wants the best for them, Ayeza does whatever she can for her children. Even with her busy schedule, she starts her day at 6 in the morning. She makes lunch for her daughter Hoorain and drops her off to school. Apart from that, Ayeza Khan makes sure that Hoorain already is an important part of every celebration. Whenever there is a birthday in the family or a special day, Ayeza involves her daughter in the process so that she knows how important it is to take time out for the family.
Ayeza has never hired a helper to look after her children. She has a helper at home for doing other things and she uses her spare time to bond with her children.
A Dedicated Wife
Ayeza Khan got married when she was at the peak of her career. Pyare Afzal was a massive success and she was endorsing some of the top brands in the country yet she decided to tie the knot. Not only this, but she also took a break from her work to give time not just to her husband but also to his family. Ayeza never thought for a single second how this marriage and especially the break she was taking impact her career. She wanted to commit herself wholeheartedly to this relationship and she had complete faith that the rest will work out.
Ayeza also shared in an interview that she considered it a part of her wifely duties to look good for her husband. She also advised other women to make the changes needed in their appearances to look more desirable for their husbands. She would not think twice before declining an offer which comes in the way of her giving quality time to her husband and children.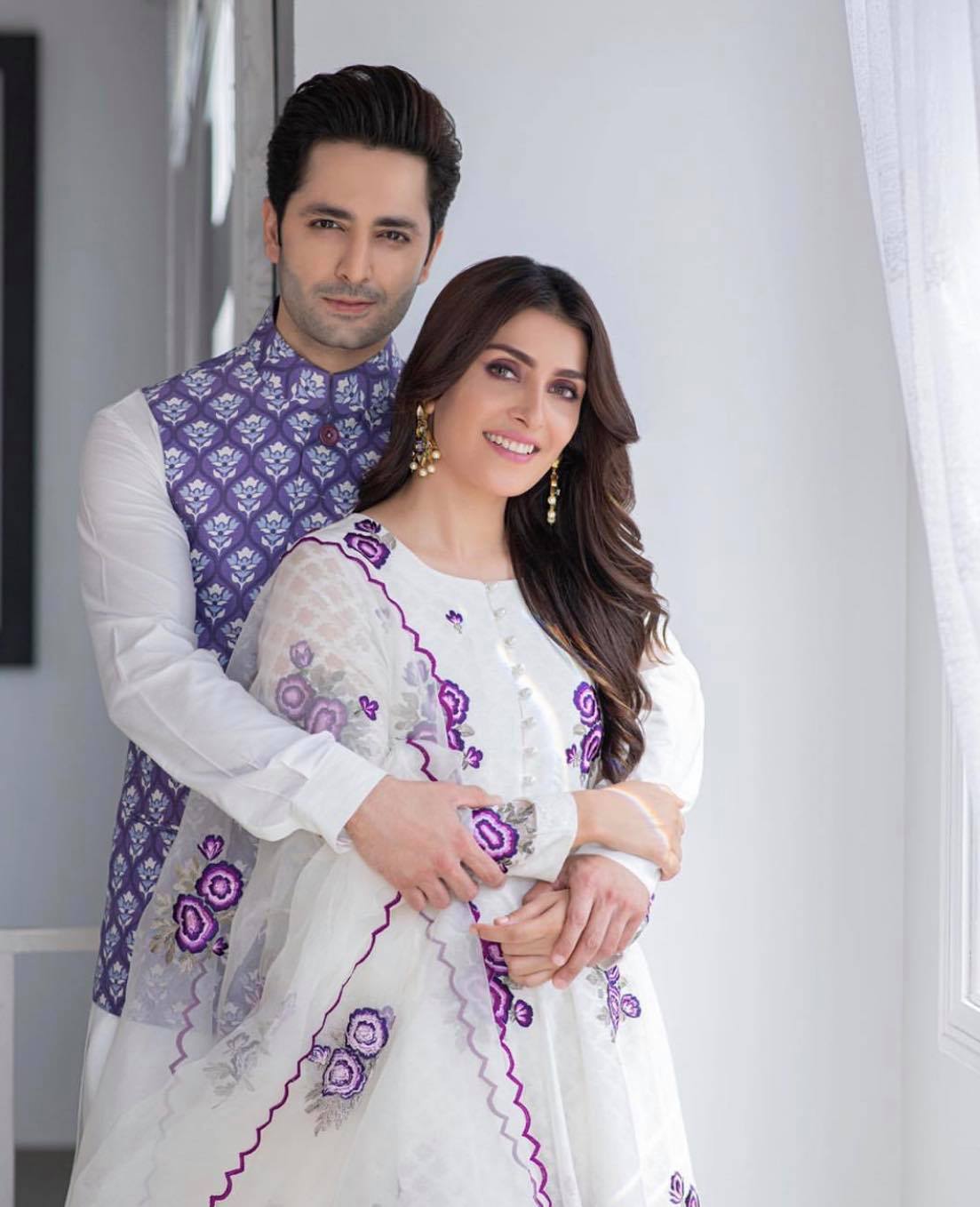 She does not only have a great relationship with her husband off-screen but on-screen also their couple is loved by many. Because Ayeza is in the same field as her husband, she knows the kind of space he needs in order to grow in his career. She has always been supportive of his choices throughout. She also shared in an interview that as far as work is concerned, she has never been possessive about Danish. She is the one who remembers everyone's birthday and anniversaries even in Danish's family and does whatever she can to make the day special for everyone.
Ayeza is definitely someone who has managed to strike the perfect balance between family and work. She is an inspiration for all those women out there who want to work and raise a happy family too.