Ayeza Khan's fans have been missing watching her in dramas after she mesmerized the viewers with her performance in Pyare Afzal. Ayeza did not inform her fans why she was taking a break from showbiz so her fans were disappointed and were not sure if they would get to watch her again in dramas. After the birth of her baby Hoorian the fans also found out why Ayeza Khan had been missing from the television screen. Ayeza Khan did not take long to make her comeback and now she will be seen playing a lead role opposite Imran Abbas in upcoming drama serial "Tum Kon Piya."
The play has been written by the famous writer Maha Malik and directed by Yasir Nawaz. It has been produced by 7th Sky Entertainment.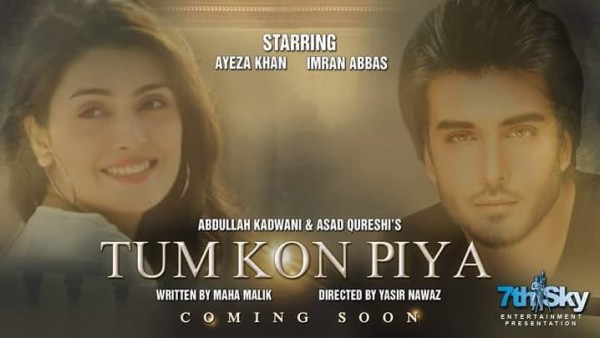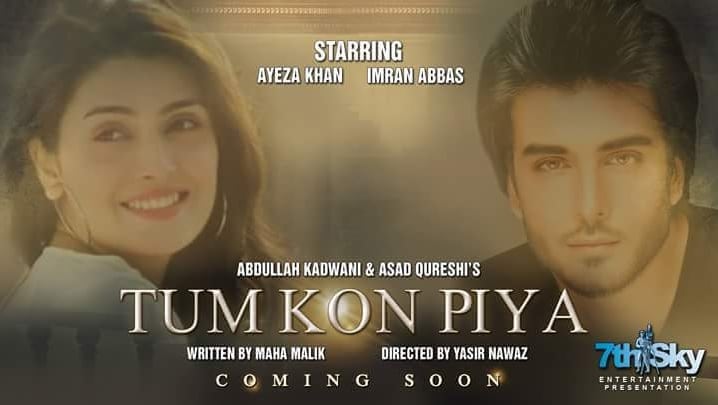 Ayeza Khan has been promoting her play on the social media because she wants her fans to know that she is making a comeback. The drama is based on Maha Malik's novel like many other dramas nowadays which are inspired from famous novels. The shooting of the play has not started yet but everyone involved in the project is doing whatever they can to promote it.