The latest developments in the story were not according to the wishes of many of the viewers and I also did not want the story to take this turn. Having said that I must say that the latest developments were shown in a very convincing manner yet again – the whole scenario was not over-dramatized and Adnan's reaction to the results of the DNA report was spot-on. While the doctor broke the worst news possible, Adnan was more worried about how Ayesha would have felt if she was there to hear the news of these fake reports. While this turn in the story will make Ayesha an even bigger victim, it also goes to show that something like rape cannot be swept under the carpet. How could someone like Ayesha's mother who is so practical not take any steps to ensure that her daughter did not conceive after she was raped – that was the first thought that ran through my head when I heard what the doctor had to say to Adnan.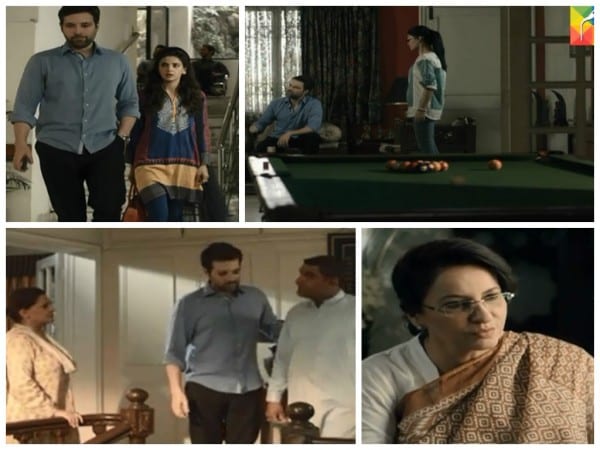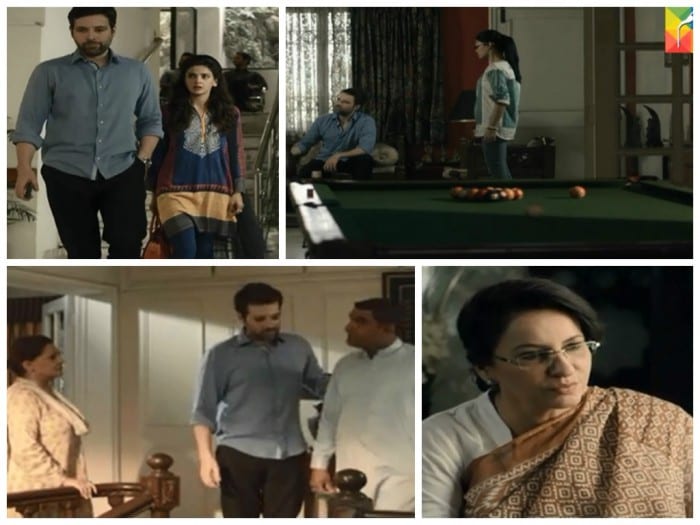 The results of the DNA report added another ugly twist to the story which will only make matters worse and that too at a time when Ayesha has clearly moved on. She no longer wants to dwell in the past but she wants to look towards the future and do whatever she can to make sure that Sangat lives a cancer-free life. There was a time when Ayesha wasn't sure if Sangat was Adnan's daughter but now that she is certain that this really is Adnan and Ayesha's Sangat, this ugly truth will change everything. It was touching to see a father willing to sacrifice everything for his only daughter. Adnan's love for Ayesha and Sangat both is something we rarely see on television but this latest twist in the story will be the real test of Adnan's love for his wife in particular.
The best part of this episode had to be Ayesha's visit to her mother and the way she requested her for help and the response she got. For the first time we saw that Ayesha's mother will do whatever it takes to make her daughter happy without asking a lot of questions or giving it too much thought. Ayesha's mother unlike Adnan's mother did not accuse her of being selfish although she is a widow too which was in line with her practical nature.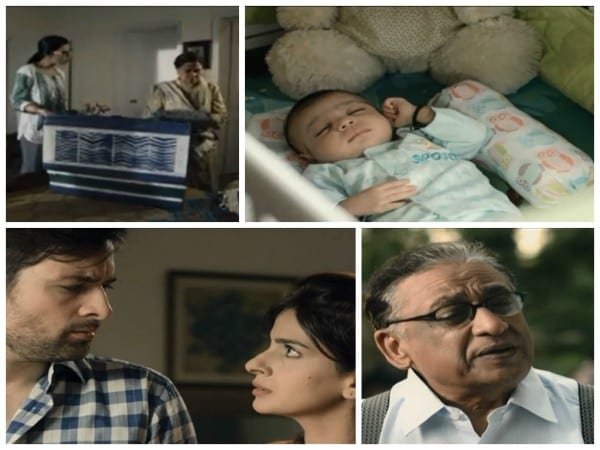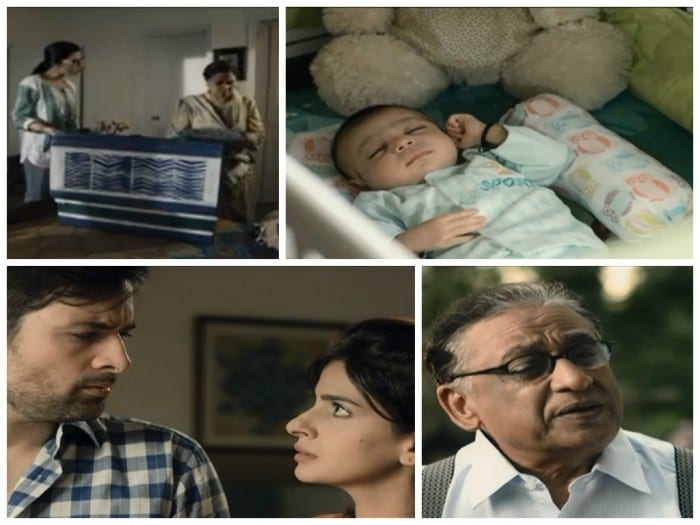 While I do not agree with the way Adnan's mother reacted, I could not help but feel that this time around Farah took it a little too far. Parents do get attached to their house in their old age especially after they lose their spouses and such a reaction from her was although anything but ideal but it was too soon to judge her like that. I wish for once we saw Farah understand why her mother felt the way she did and made her understand things in a polite way. No one wants to see their mother leave their own house like that and when a situation like that does arise you console your mother and treat her with love. Later on we saw Farah blaming her mother for the DNA test's results too, which was unfair. Although their mother is not flawless but she is a caring woman who loves her son in her own way, if Farah is so bright why can she not see that! Yes! for the first time I felt like Farah was being unfair.
I am gradually coming to the point where I see myself wishing that Shahwez was completely out of the picture and this story was more about Adnan and Ayesha. It would have been good if the focus was on how they cope with the aftermath of this tragedy as opposed to showing how Shahwez is dealing with the entire situation. To be honest, now I couldn't care less what is going through his head and I only want to see him being punished for what he has done.
I must give the director full credit for bringing out the best in every actor and bringing out the best in the script. Saba Qamar stole the show yet again tonight with her brilliant performance. The preview of the next episode was enticing as usual, I am waiting to find out if Adnan will stand by his wife and Sangat's side even after knowing the truth.
Do share your thoughts about this latest installment.
Fatima Awan