Ayeza Khan has been the brand ambassador and face of alkaram for quite some time now. The actress not only does shoots for the brand's latest collection, she's been their muse at a number of fashion shows as well. This time, at the FPWF'19 Ayeza Khan, once again teamed up with alkaram to launch their La Vie En Rose collection on day one.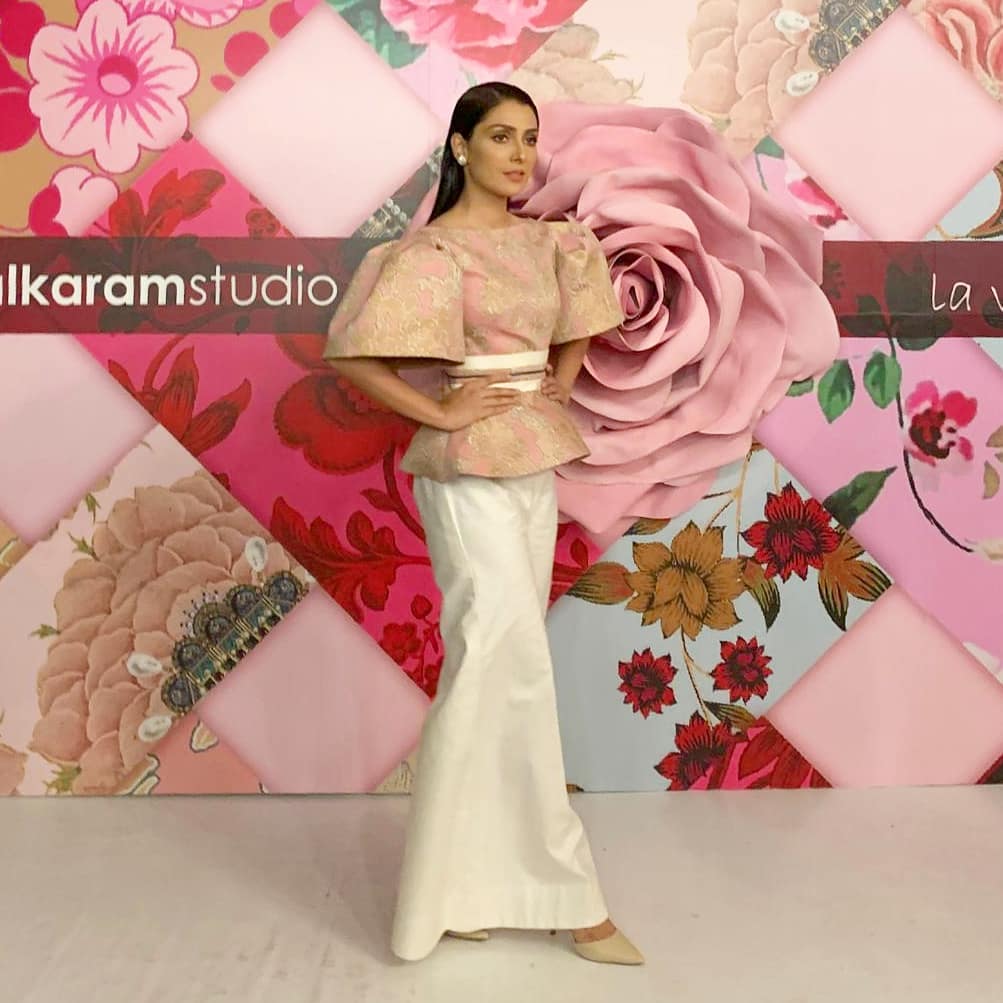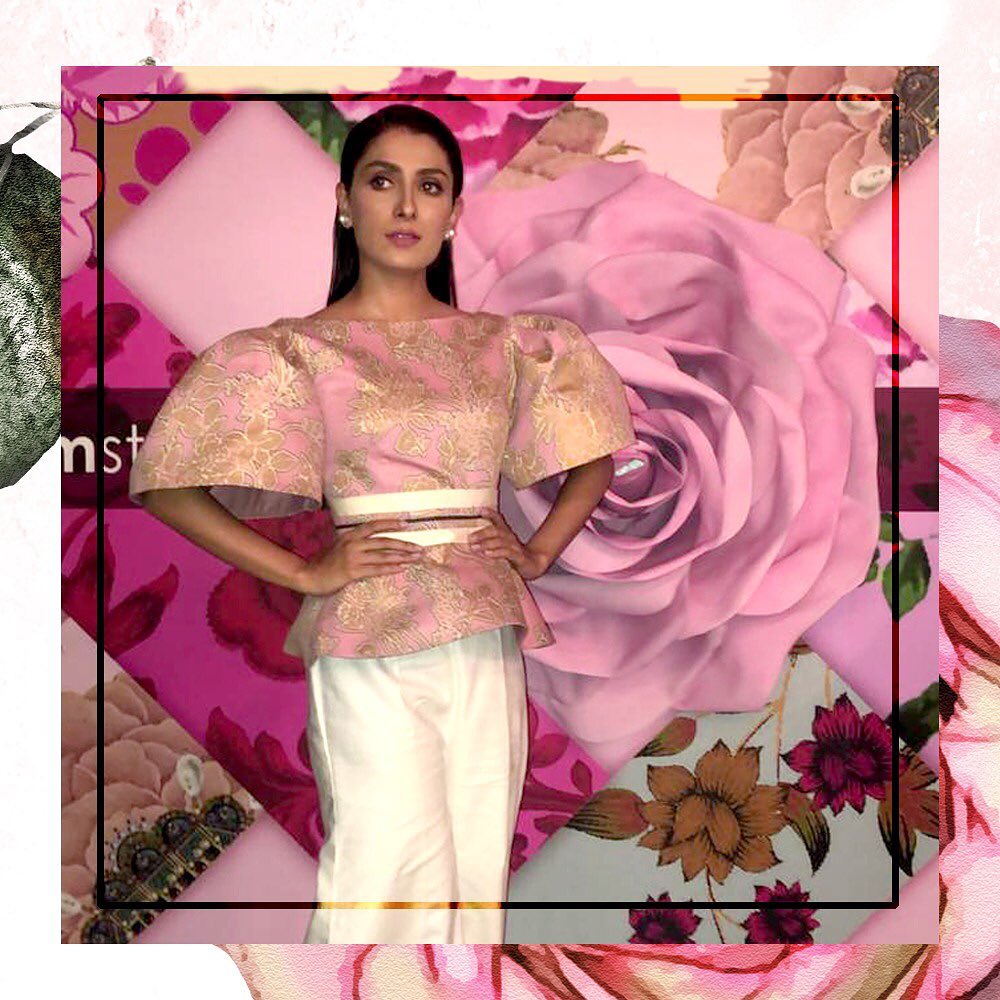 On the ramp, Ayeza Khan was joined by actor Muneeb Butt, as the showstopper for alkaram. While Ayeza Khan stunned in her red wine and gold outfit, Muneeb Butt made a handsome groom in his rose and beige short sherwani complete with a turban.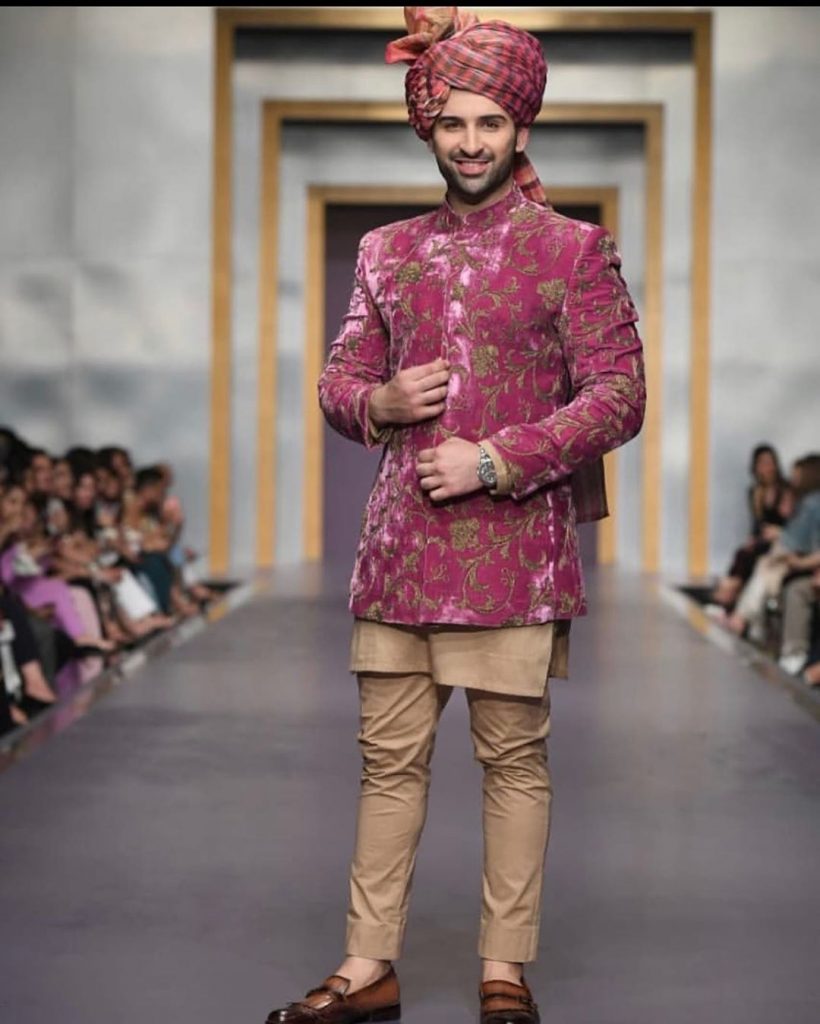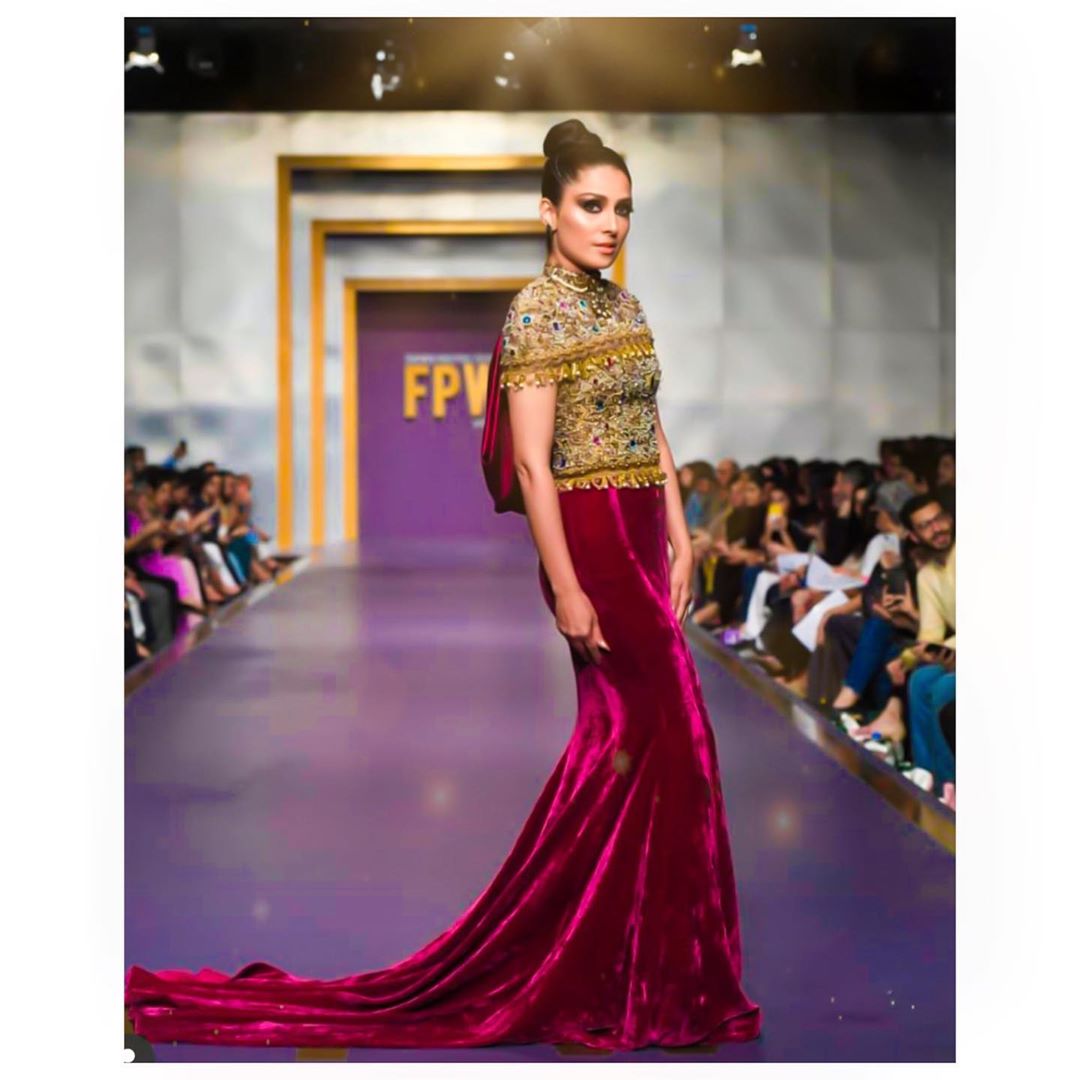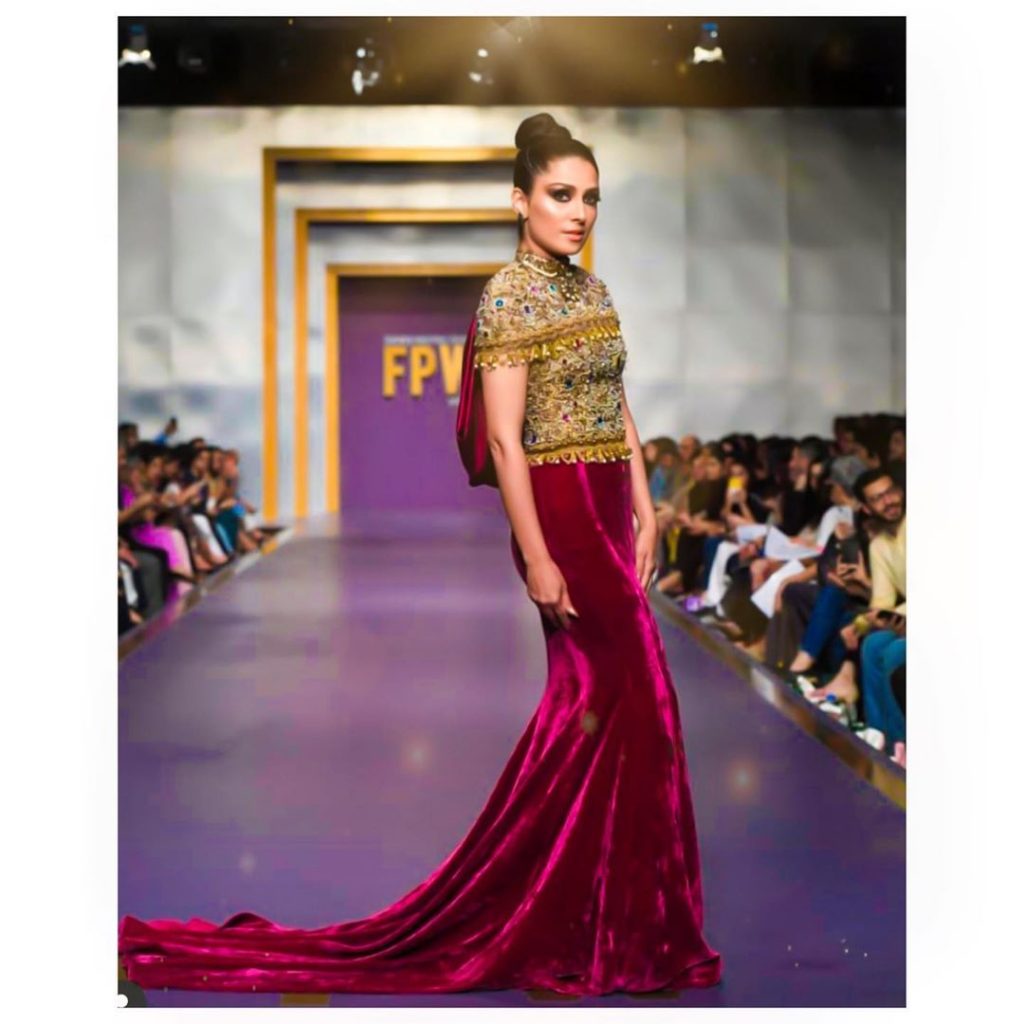 But that's not what caught the audience's attention the most. Ayeza Khan avoided a massive fall on the ramp when she was supported by the designer as Muneeb Butt accidently stepped on her dress while talking the final walk of the evening. Ayeza Khan almost tripped and had she not been saved, it would have been a pretty bad injury.
We love how Ayeza Khan carries herself and how she was firm on her feet. While for Muneeb Butt, he needs to keep his eyes open when he takes a walk. The designers and the show directors also need to be careful of the muse's dress and train and estimate distances when they walk the ramp. After all FPW is not a small scale fashion event, but one of the major ones of the country.
Here are a few more pictures of Ayeza Khan and Muneeb Butt from the event.