Ayeza Khan and Danish Taimoor's son Rayyan Taimoor is simply adorable. He looks exactly like his dad and he also seems to be a happy child who is always smiling in pictures. Ayeza Khan always makes sure that she keeps her fans updated about whatever is going on in her life which is why her fans appreciate her more and she is has huge fan following on instagram as well.
Ayeza Khan said in an interview that she reads all the comments people make and even though some people make negative comments but she does not let that stop her from posting the pictures because there are plenty of people who have nothing but good wishes for them.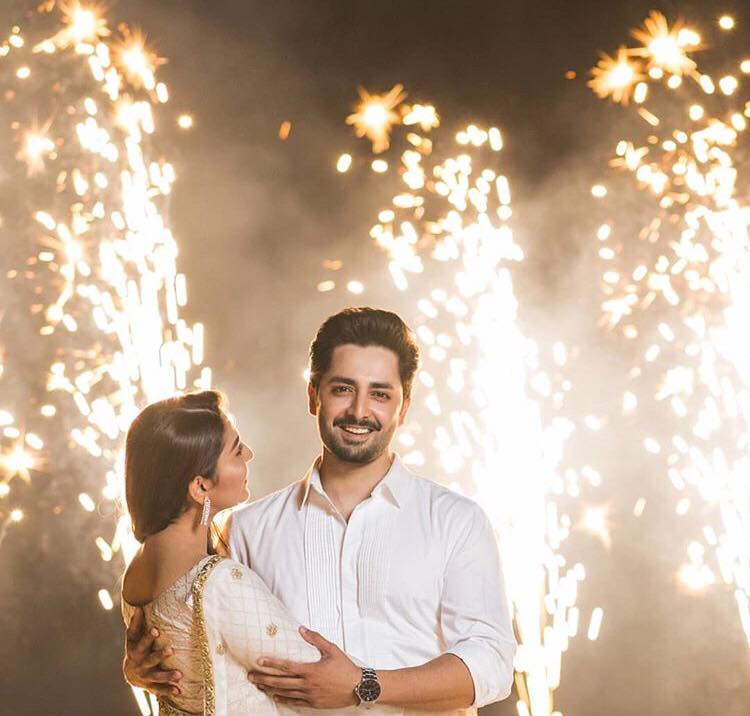 Guess what Rayyan will be turning one soon and the preparations for this little man's birthday are already underway. Ayeza Khan posted these pictures with her bundle of joy in which she is out shopping for Rayyan. She also gave the caption,
Muhammad Rayan's Fitting session!
#birthdaycomingsoon
The pictures show that Rayyan really enjoyed this outing with his celebrity mom!