Ayeza Khan is a gorgeous and popular Pakistani television actress. She has done many hit serials and made a significant name in the media industry. Ayeza isn't only a popular actress but she is huge social media influencer too. Recently, Ayeza Khan has fetched most followers on Instagram in Pakistan. She is now a gorgeous Pakistani media celebrity with 12 million followers. After the new numbers, Ayeza has become the first celebrity who has achieved 12 million followers on Instagram.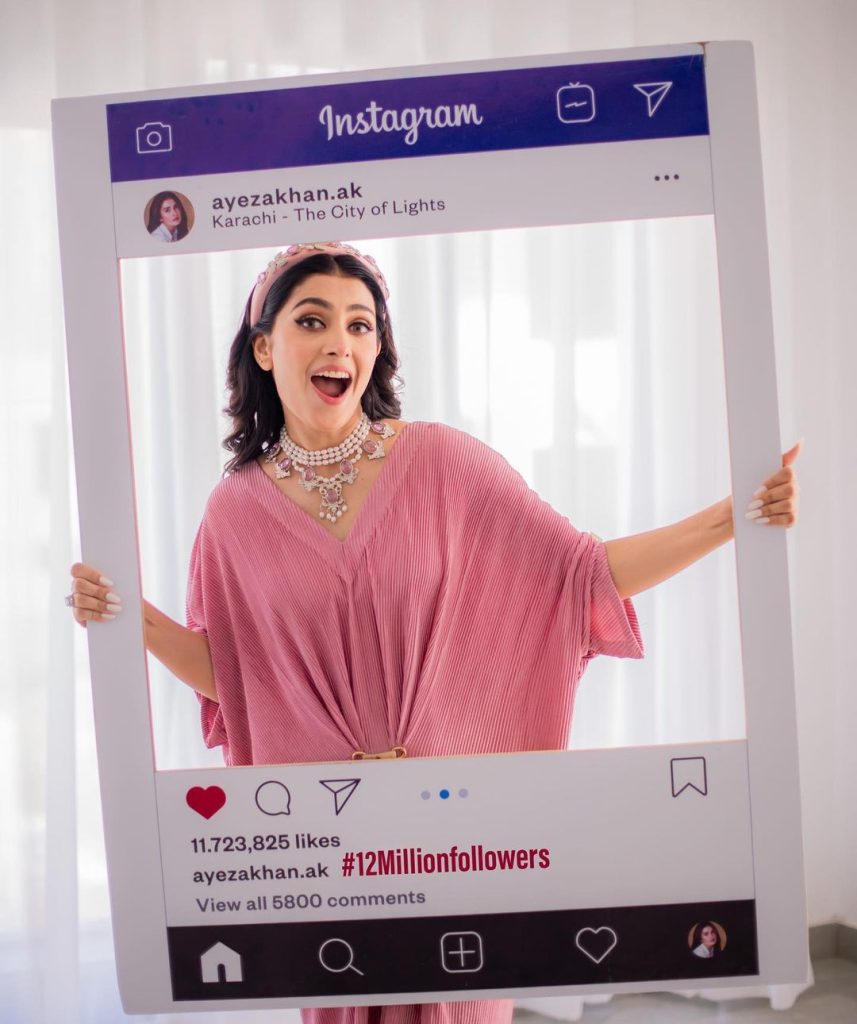 The Pyare Afzal actress Ayeza Khan celebrated her 12 million followers with an extravagant family photo shoot. Her family accompanied her in the shoot.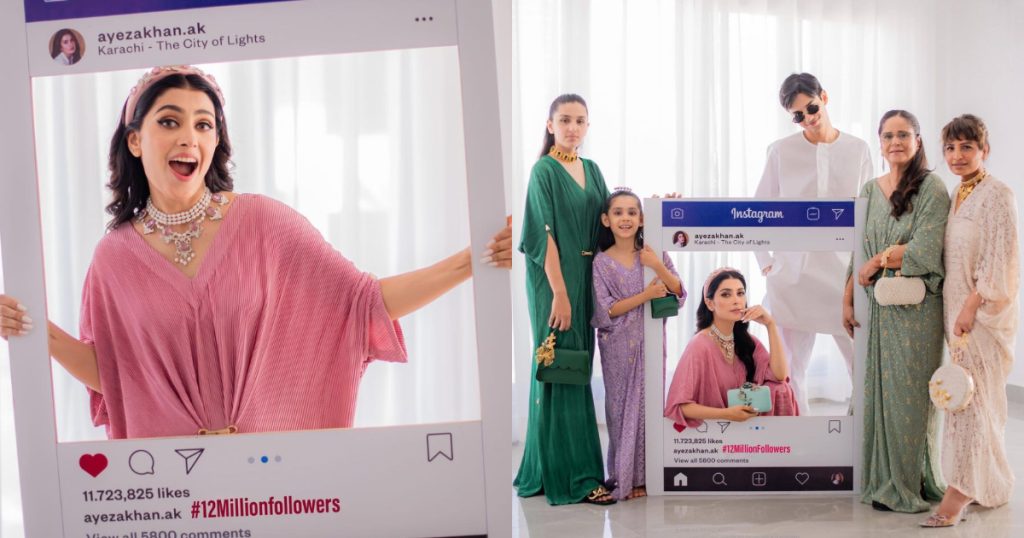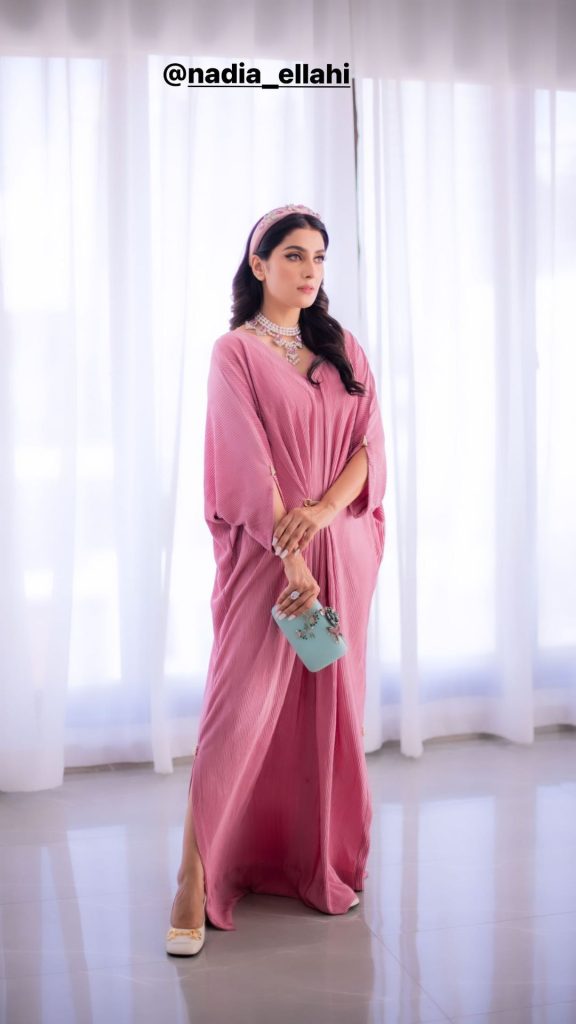 Ayeza Khan was dressed up in a beautiful tea pink outfit. She was looking adorable in a long western-style party wear Kaftan which was paired up with beautiful Gucci shoes which were worth $ 920 (209,768,44PKR). Her beautiful jewels and clutch bag were by Esfir Jewels. Jewel were worth $ 97. 91 (22, 291.12 PKR). Clutch was worth $89.8(20,452.68 Pkr). Ayeza Khan's pink look was adorable. All the three things that Ayeza Khan wore are worth 254,394.58 Pakistani Rupees. The price of the dress is approximately 30,000 PKR. It is an adorable party wear Kaftan by Nadia Elahi. The ace designer's dress is looking elegant on the actress. Have a look at all the pictures.