Ayeza Khan is truly a super woman. She has been multitasking since her first child Hoorain, efficiently and she makes it seem so effortless. Now she is blessed with two adorable kids but she is continuously juggling between work, family life and kids.
She has worked out a lot and has managed to maintain herself fit after having two kids and she is becoming younger and more and more beautiful with every passing day. Like every other mother Ayeza's kids are her life lines and she manages to prioritize her kids and every little thing related to them.
Recently Ayeza shared a beautiful picture of herself with Danish and her adorable son Rayan. Ayeza and Rayan are gazing at each other in the picture and Rayan seems so overwhelmed and seems unable to take his eyes off his mother's face.
A fan commented that Rayan too knows that his mother is the most gorgeous women to which Ayeza replied, "hahaha, Rayan is "apni ma aka Deewana" everyone says this".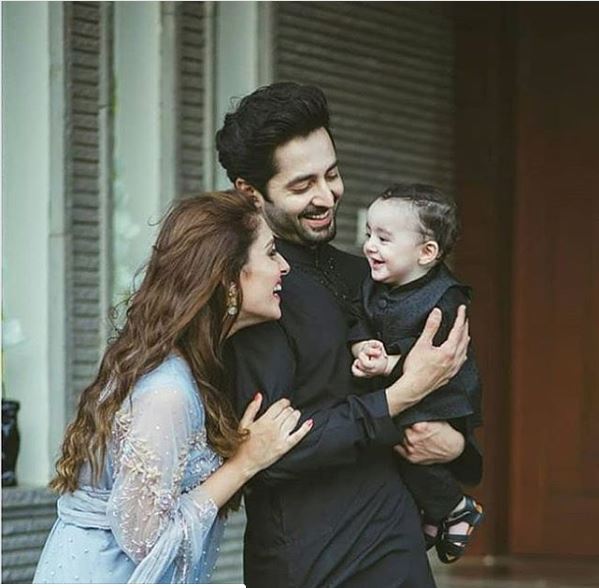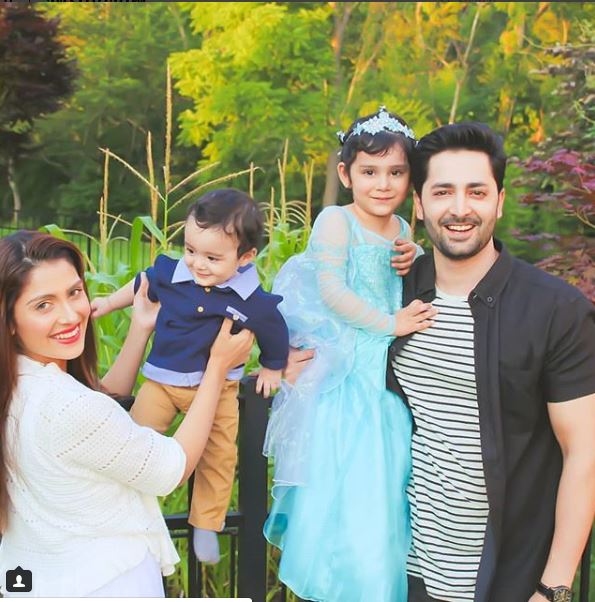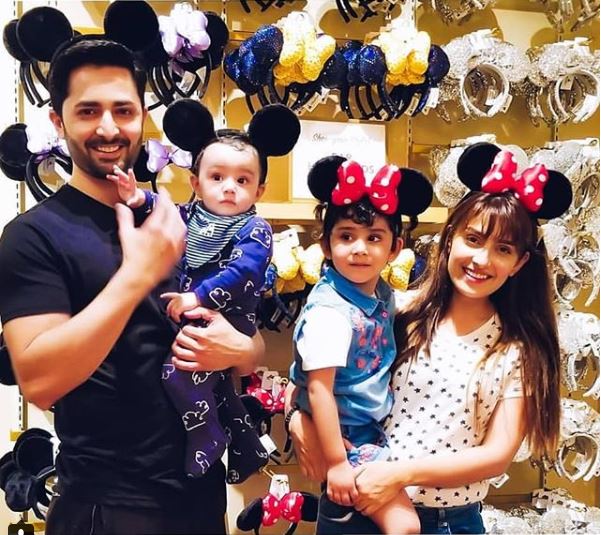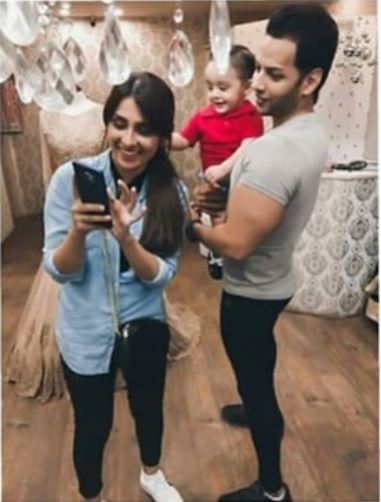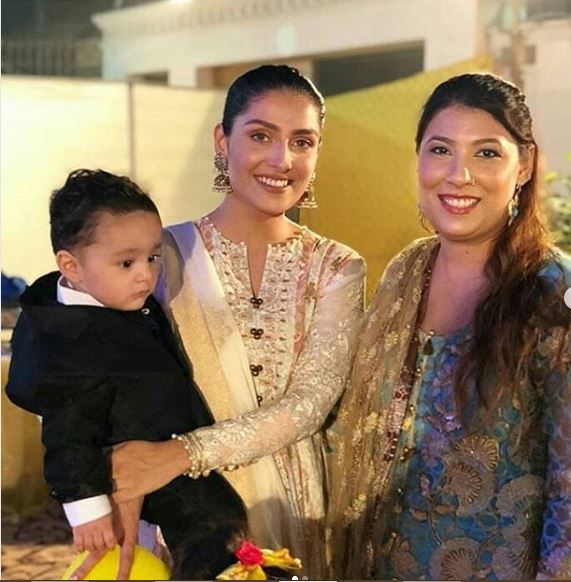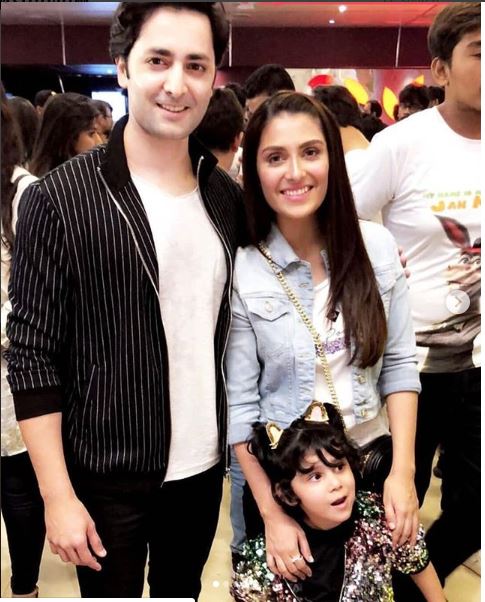 Turns out Rayan is too a huge fan of his mother and is mesmerized by her beauty.