There have always been and would always be who wore it better wars between people be it the celebrities or a common person. This is like one of the most favorite war among the fan following when it comes to who wore it better among celebrities. We do love to choose our favorite artists in comparison to another one.
There used to be a comparison when actresses wore a same dress than the comparison widened to include males in it as well as was the case of Fawad Khan, Mahira Khan and Hania Amir wearing the same kurta. This time it's between a husband and a wife both of whom wore the same kurta.
Faysal Qureshi and Sana Faysal are without a doubt an adorable couple and they do share a lot of beautiful moments with fan. Both of them wore a same black kurta recently Faysal on his morning show and Sana in a private gathering.
Both of them were looking equally good in an almost same attire. Faysal wore it with blue jeans and Sana with a traditional black shalwar.
Here have a look for yourselves.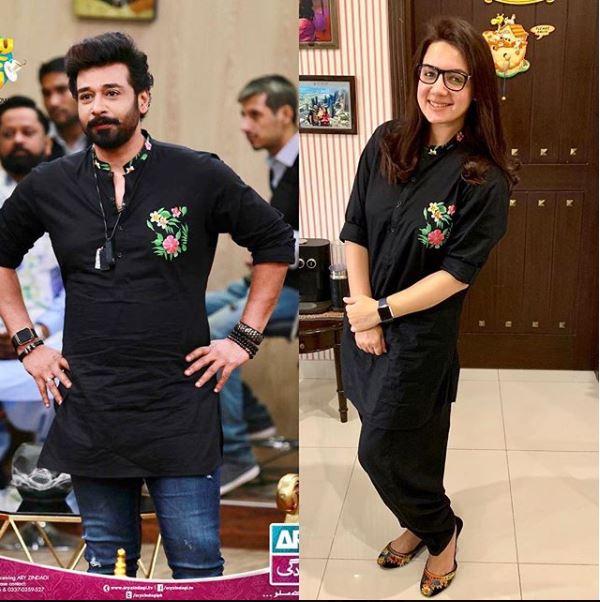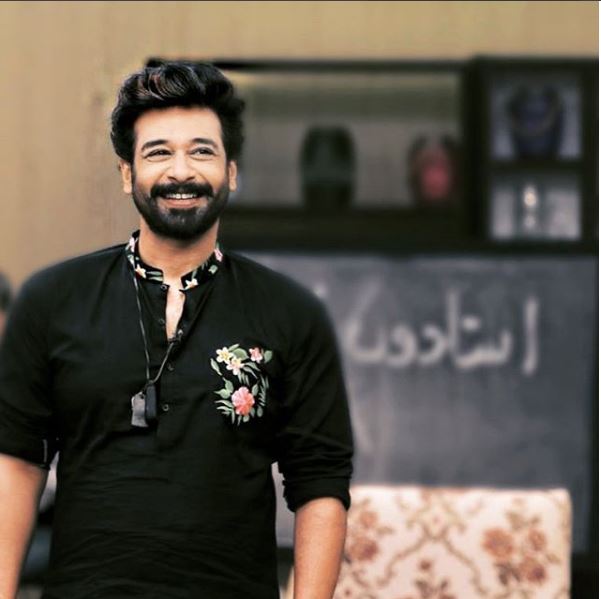 These two without a doubt share a beautiful relationship.