Ayeza Khan's Sweet Message For Her Fans And Supporters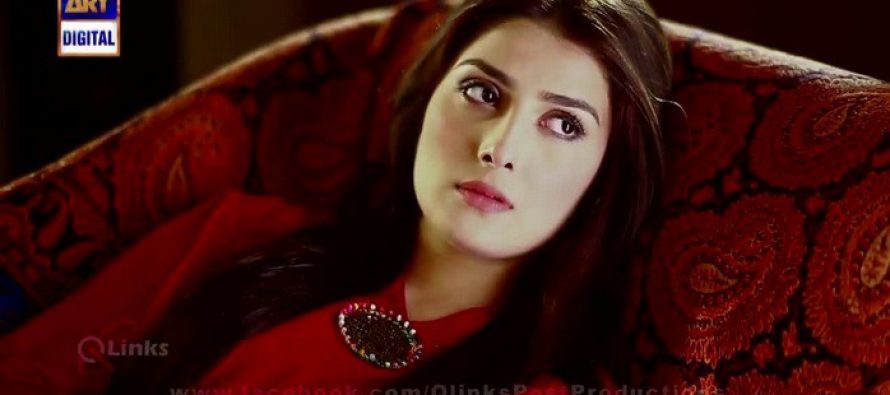 Ayeza Khan has been in the showbiz industry for a very long time now and in this time she won many fans too but she never had the starry tantrums which other actresses who are as popular as her have. It is also a fact that Ayeza Khan did not modernize herself like many other actresses in order to make herself more glamorous. Ayeza Khan has always been seen by people as the girl-next-door which makes it easier for the women watching her dramas to relate to the characters she plays.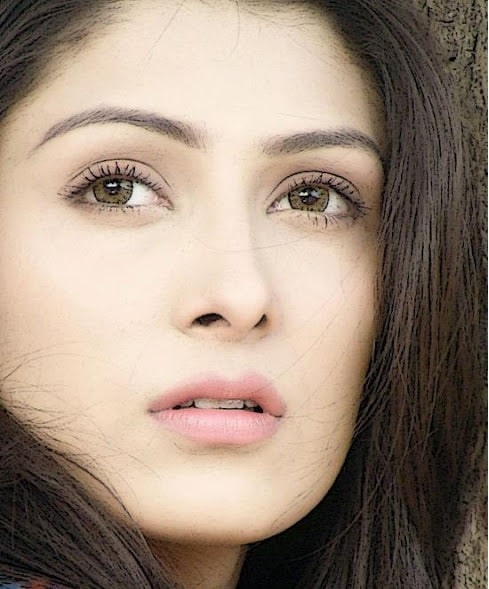 Ayeza Khan after winning the best actress award for her super hit play Pyare Afzal decided to thanks all her fans and supporters in a very simple way which touched the heart of many people. Ayeza Khan's message shows that even after spending so much time in the entertainment industry she still considers herself like any other girl. She does not think that she is special in any way except that people love her.
Here is what she had to say: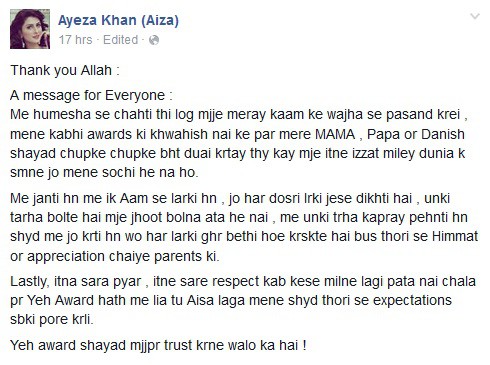 ---