Sangat is getting more interesting with every passing episode. There was a great deal of development in this episode just like all the previous episodes of Sangat. This time around the focus was more on Shahwez's character and on showing how he is gradually getting closer to Ayesha's mother. Professor Zubeida obviously has no clue that this is the man who ruined her daughter's life, on the contrary she looks at him in a completely different light; he is the boy who thinks of her as his mother and he is the one who rescued her when she needed help. Professor Zubeida feels that she needs to help this young man find his way and at the same time she also thinks that she can rely on him whenever she needs assistance. Although, Ayesha's mother's character is not one of my favorite ones in the drama and I don't like the way this mother is bringing the rapist closer to her daughter over and over again unintentionally but I could relate to why someone like her would like to play the role of a mentor in a young man's life.
Ayesha's conversation with the psychiatrist and the flashback scene when Shahwez is thinking about his past revealed that even though Ayesha does not remember ever meeting Shahwez there was a time in their childhood when these two met each other or perhaps Ayesha reminds Shahwez of someone in his childhood. Shahwez's conversation with his friend also showed that he knew Ayesha beforehand. I am sure all the viewers like me are waiting to find out when did Shahwez meet Ayesha, how does he know her? And howcome Ayesha does not remember him at all?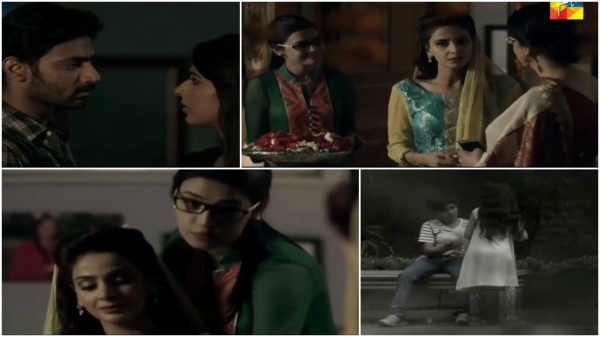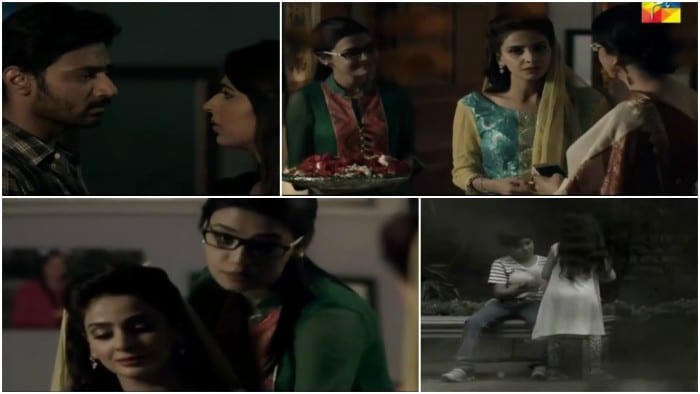 Shahwez 's chance meeting with Adnan was covered really well; the conversation and the guilt pangs were shown flawlessly but I could not help but wonder how Adnan knew that Shahwez was the person who came to meet Ayesha. In the last episode I thought that Adnan made up a lie to cover for his wife but apparently Ayesha did tell Adnan this story about Shahwez which also makes everything more believable but at the same time I was disappointed that Adnan did not really let his wife keep this one secret. She could have been worthy of his love and trust even if she did not tell him who this man was. Ayesha's 'sessions' with her psychiatrist have to be the worst part of every episode. The psychiatrist never has a sound advice to give Ayesha and their conversations do not have a professional touch to them.
This episode belonged to Zahid Ahmed from the beginning till the end. He manages to give the perfect expressions every time. His acting has been effortless throughout and he has made me forget Rameez altogether because he owns this character just as much as he owned that one. I must also give credit to the director for not making the happenings over-dramatic but still managing to keep the emotions in all the scenes alive. All the characters have been brilliantly etched-out, even Salma's character has been superbly written and acted-out. Her infatuation with this man and her desperate attempts to get closer to him might reveal something about him which she does not want to know. I have a feeling that she might have a bigger role to play in the story. The story of the play is unpredictable and every episode makes you look forward to the next one. Usually stories based on such tradegies are either disturbing or they don't resonate with the viewers but this one actually has a very strong storyline, some very interesting characters and the play has been very intelligently directed so far. Mikaal Zulfiqar performed well too in tonight's episode therefore for the first time I have no complaints about his acting.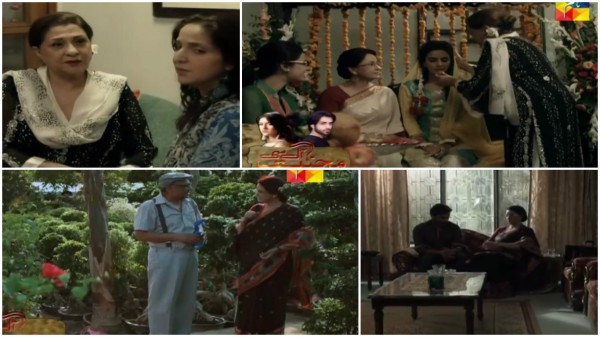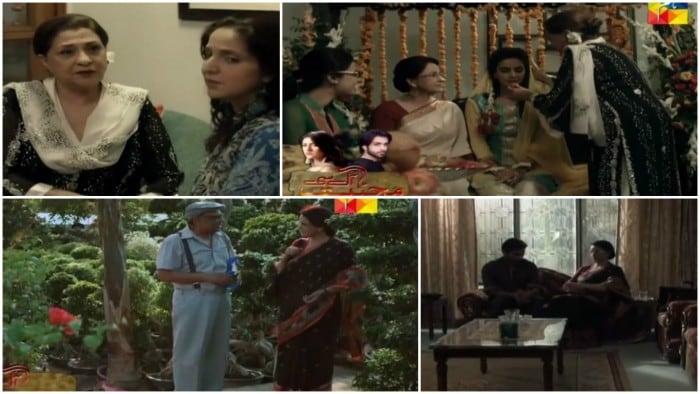 How will Ayesha react once she finds out that the man who raped her donated blood for her as well? This will lead to even more trauma. Will she ever be able to tell her mother the truth? I would love to see Ayesha mustering up the courage to put this man behind bars where he belongs.
Most of our readers were absolutely right about the scene in which Adnan yells at Shahwez in the hospital – it really was a dream sequence so keep the guesses coming, you guys were spot on!!
Don't forget to share your thoughts about this episode in the comment section below.
Fatima Awan